Marvel Comics has revealed four new variants covers from artist Inhyuk Lee that which will debut throughout May 2023 to celebrate Asian American and Pacific Islander Heritage Month.
The variant covers feature Iron Fist Lin Lie, Shang-Chi's younger sibling Sister Dagger, South Korean national hero Taegukgi and Doctor Strange pupil Nico Minoru, each with a unique streetwear design. 
Each variant cover is connected to a backup comic for some of Marvel's most popular characters.
Lin Lie's Iron Fist will feature in Daredevil #11, Nico Minoru will appear in Doctor Strange #3, Sister Dagger will be seen in Wolverine #33 and Taegukgi will make an appearance in Ghost Rider #14.
Lee's cover of Nico Minoru features the iconic Runaways character in a Wiccan-inspired outfit showcasing her magical staff and gothic style. Her backup comic will be written by Amy Chu and drawn by Tokitokoro. It will be a flashback story depicting Minoru's first meeting with Doctor Strange.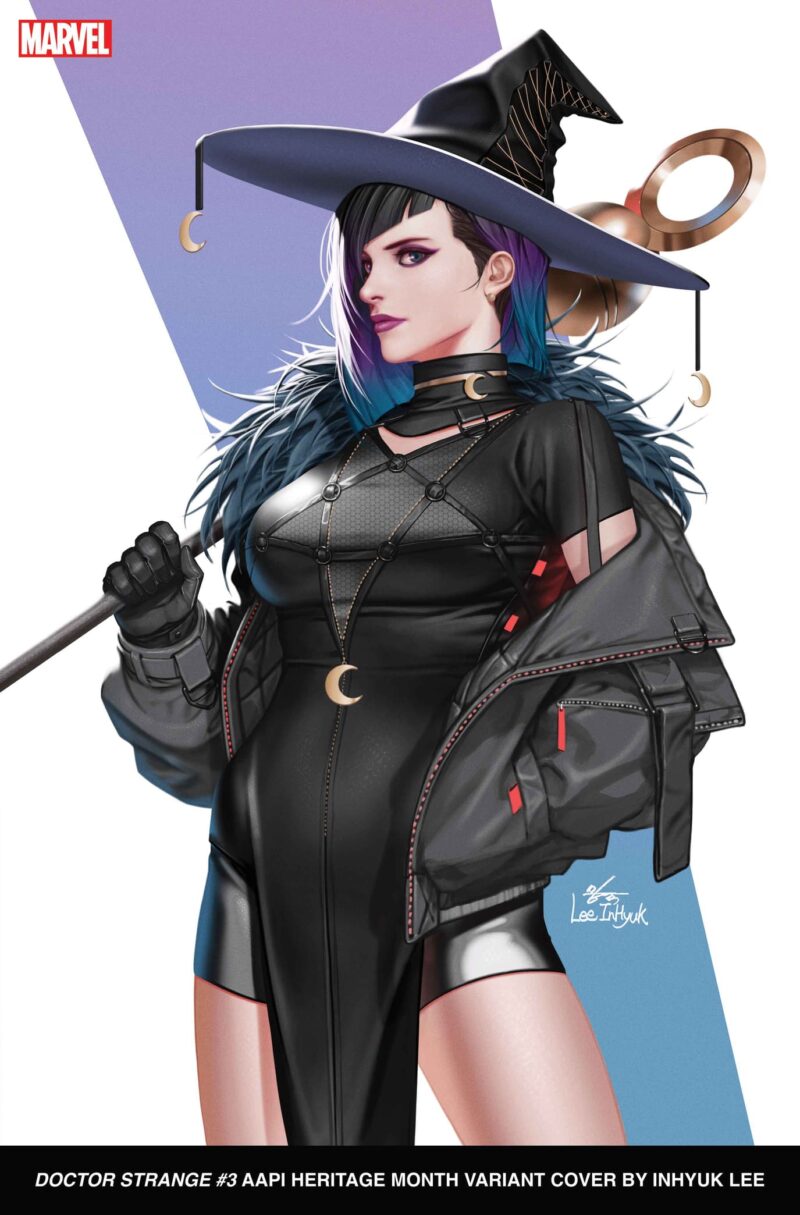 The new Iron Fist is seen wearing a letterman-style jacket featuring the Iron Fist logo. His backup story is written by Jason Loo with art by Lynne Yoshii. Lin Lie will team up with Daredevil to fight off against water demons who desire the shards of the Sword of Fu Xi, pieces of which have embedded in Lin Lie's soul.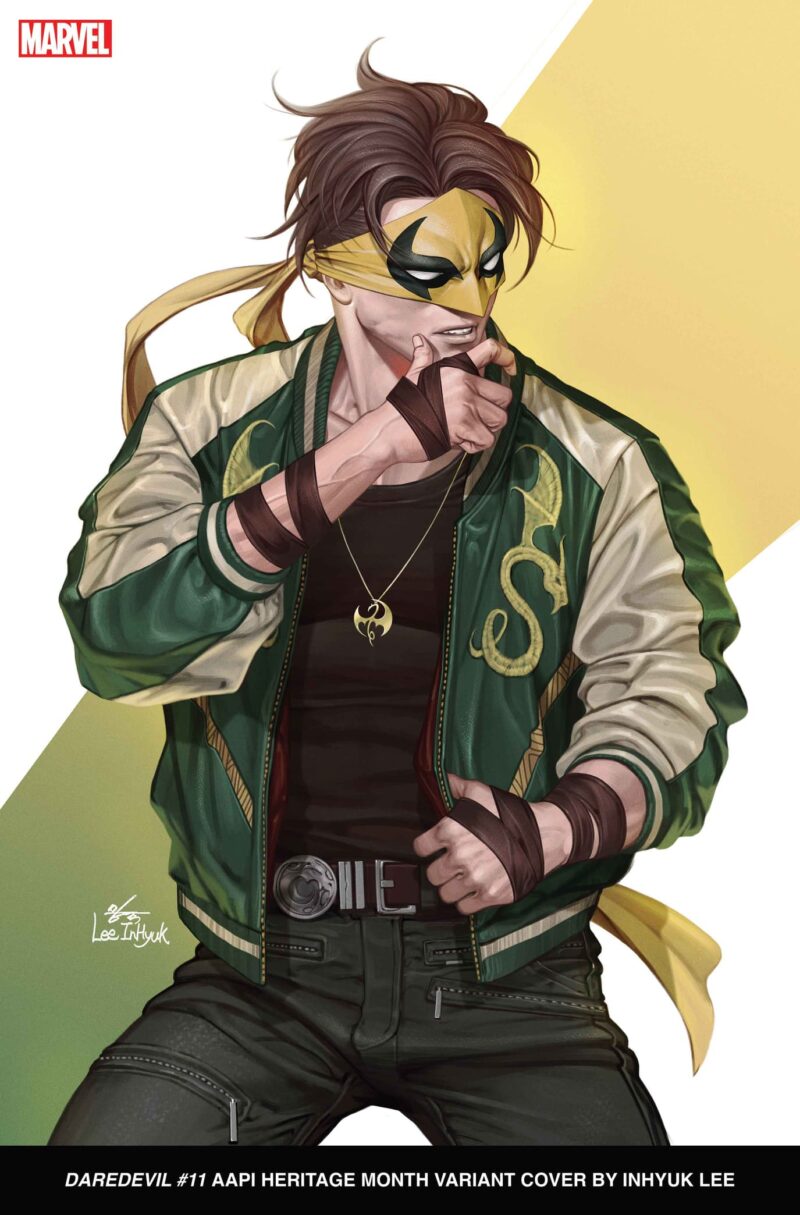 Taegukgi's backup is written by Jon Tsuei and drawn by Tadam Gyadu. He will team up Ghost Rider to investigate some deaths in California linked to his past.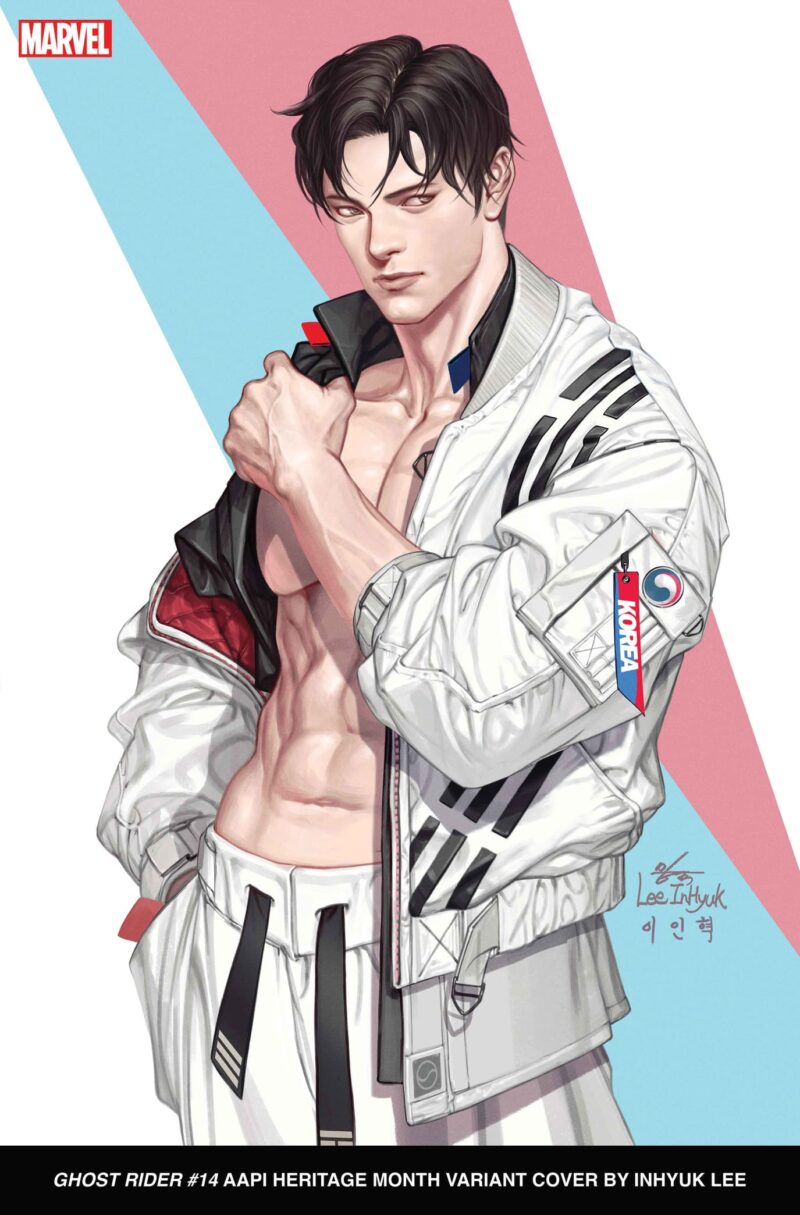 Lastly, Sister Dagger's backup story is written by "American Born Chinese" creator Gene Luen Yang and drawn by Peter Nguyen. She will team up with Wolverine to stop a creature from damaging Paris.