Filipino director Justin Ferrer has created a documentary highlighting multiple up-and-coming Asian creatives' journeys in pursuing their artistic passions.
"Do What I Want" explores the inspirations and adversities experienced by 11 Asian creative talents as they make a name for themselves online. While the documentary highlights each artist's talent, it also takes into account the realities of being an Asian creative while working a regular nine-to-five job in Southern California. 
View this post on Instagram
The 45-minute film, which gives a raw glimpse at success in motion, shows different areas of creative art forms through the lenses of musicians, a fashion stylist, a fashion designer, a visual jockey, a choreographer, a music producer and a creative director.
"It felt like I was forming the Asian Avengers of the creative world, finding up-and-coming artists and capturing the making of heroes," Ferrer tells NextShark. 
Ferrer, who is a 21-year-old full-time college student, started working in the creative industry in 2020 as an editor for music videos. He has since ventured into creating and directing music videos and collaborating with local Asian American streetwear brands for visual shoots. 
Inspired by his own personal experiences, he wanted to create a documentary to empower Asians and Asian Americans to "do what they want," even if their creative passion is often subjected to ridicule. 
According to Ferrer, he studied and researched the featured talents for a month before deciding to document their stories.  
I don't want to just use anybody to be in this documentary. Anybody could just be talented at what they do. But what I saw in each of these individuals is the passion that they had and the hard work that they put out. I saw the hunger that they had because they wanted to be where they want to be in life. 
Although there have been many documentaries on established Asian artists, Ferrer notes that what makes "Do What I Want" special is that it specifically documents local upcoming artists who want to make history.
Every single one of these creatives' stories is very different from each other. Some people had supportive parents, some people didn't. Some people came from a more funded background, some people didn't. Some people it came naturally to do what they do, and some people really had to work extra hard for it. To hear all these different perspectives and see how they all became who they are now was very inspiring.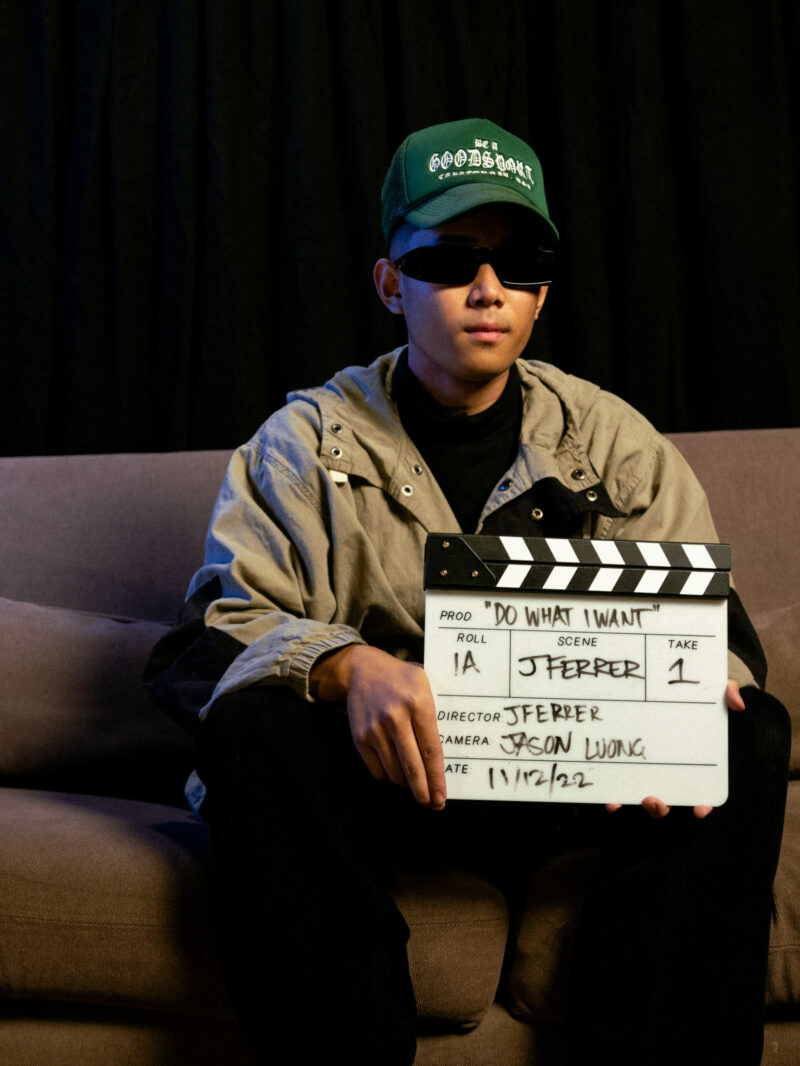 While Ferrer's family had been supportive of his career choice, he reveals that it was the doubts of his classmates that inspired him to take his passion seriously. 
They chose to be in the medical or STEM field. When they asked me what I wanted to do, I told them I wanted to make video advertisements, commercials and music videos for labels, companies, artists and celebrities. I kind of got laughed at a lot. They said "Are you white-washed? Are your parents okay with that?" That really did hurt me for a little bit. 
Although doubt is what initially fueled Ferrer's motivation, he says that he has stopped trying to prove people wrong. His main focus now is doing what he loves while empowering the Asian American community to pursue their own passions.
I hope that the Asian American youth could feel a connection to these artists and see their future self. I want this documentary to be the starting fire in someone's journey, not only in their creative journey, but in their life in general because, yes, it's a documentary on how people overcame their creative journey, but it's also about how these people all overcame their struggles in life in general. 
Here are the up-and-coming Asian creatives featured in the documentary: 
JFERRER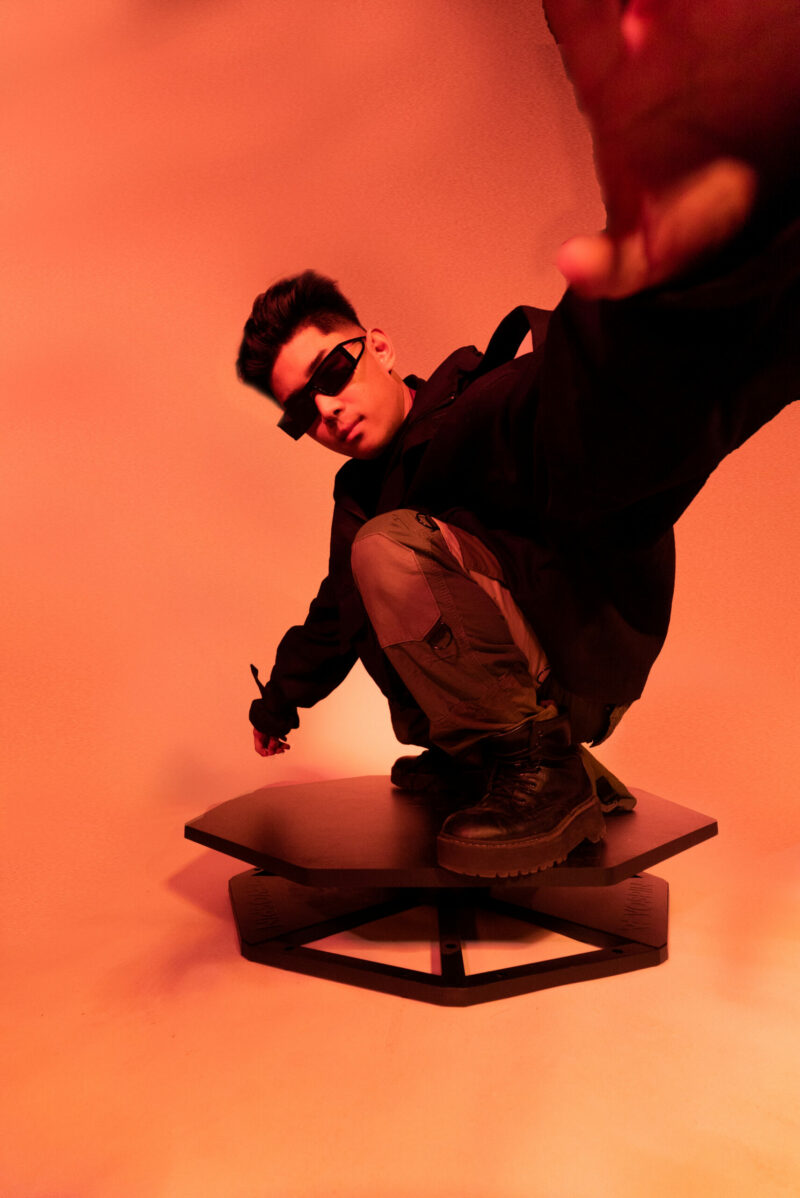 Ferrer, professionally known as JFERRER, is a Filipino creative director who produces music visuals and collaborates with local Asian American streetwear brands.
Kathleen Dizon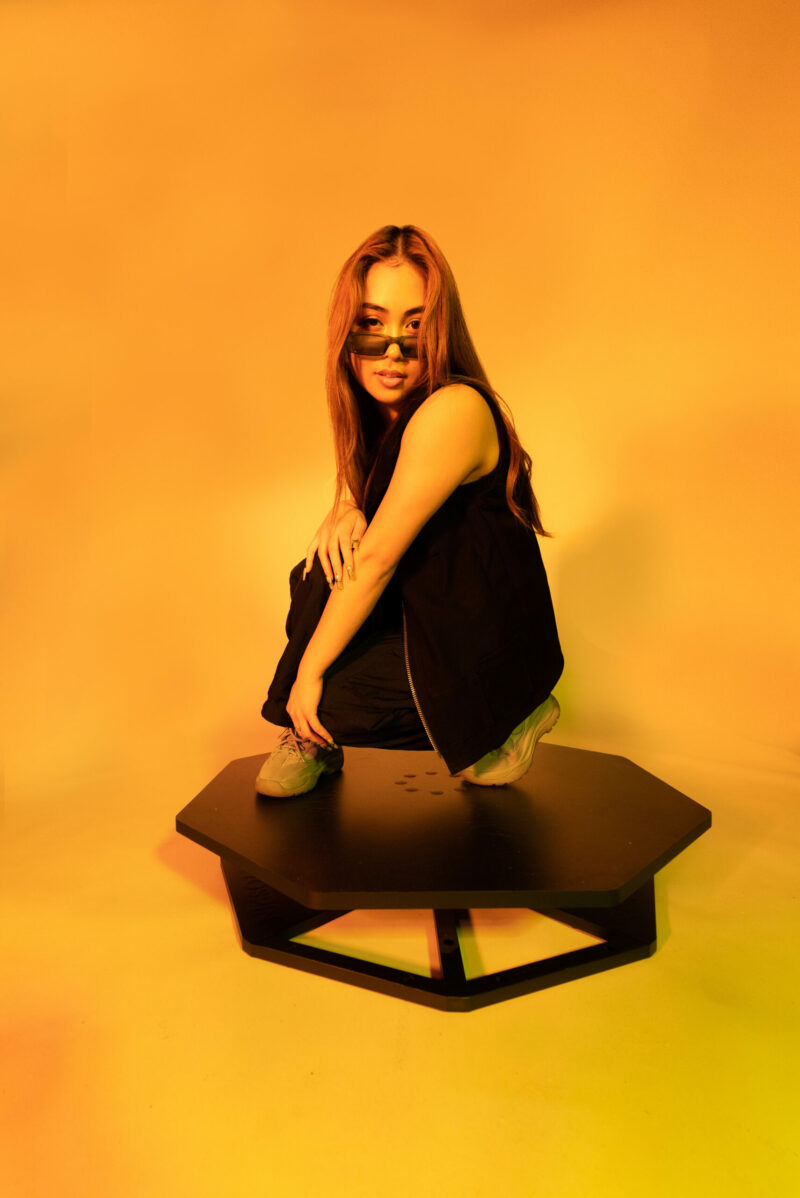 Kathleen Dizon is one of the most respected Filipino dancers and choreographers in the California dance community. She has choreographed and danced for many music artists, including Puerto Rican rapper Daddy Yankee.
JamieBoy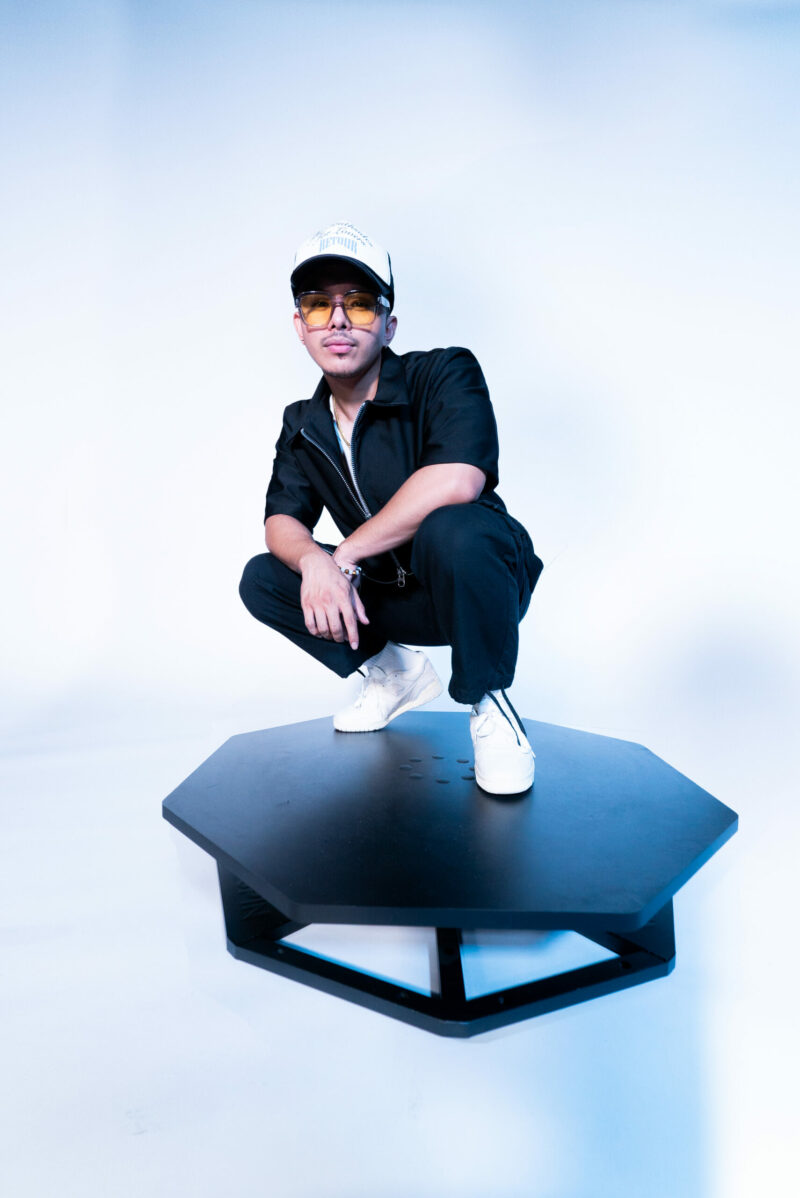 Jamie Avecilla, professionally known as JamieBoy, is a Filipino music artist who has garnered over 2.5 million streams on Spotify. JamieBoy performs at nightclub events all over California. 
Megan Kowae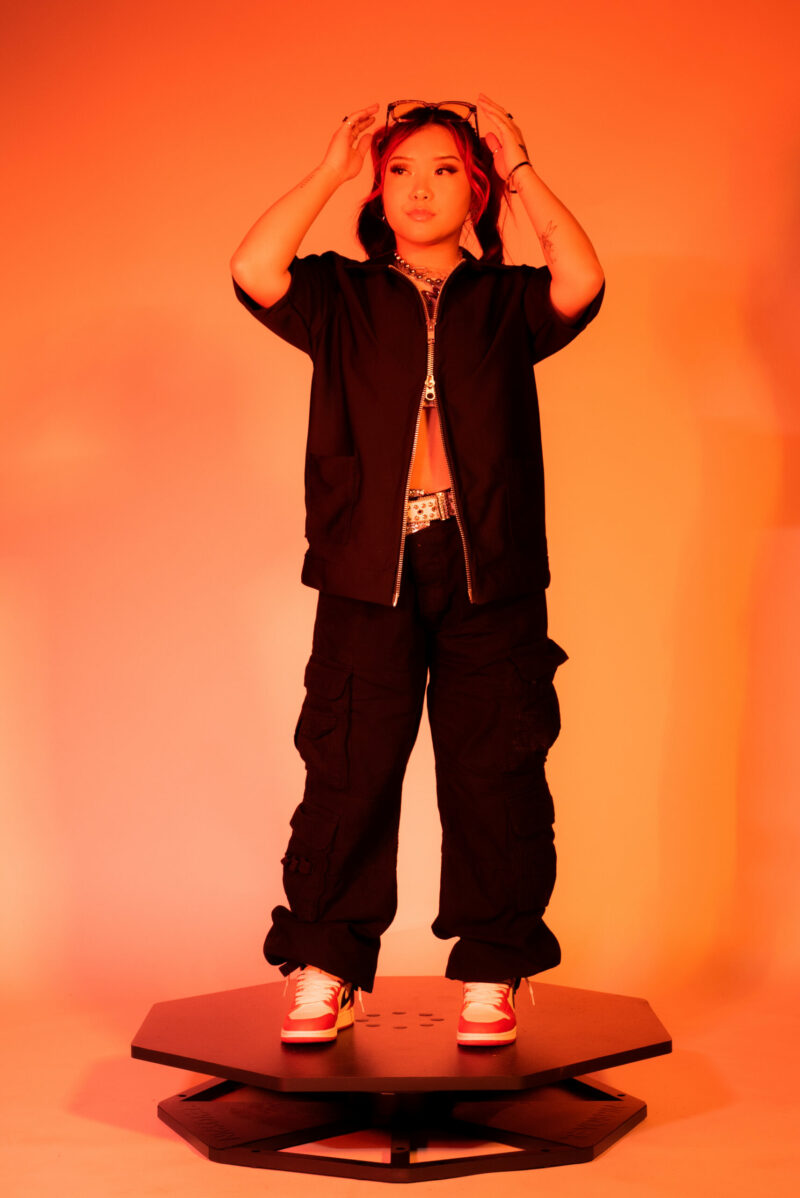 Megan Kowae is a Thai and Chinese fashion designer and creator of the upcoming clothing brand Kowae Kollective. 
"I've always felt like an outsider growing up, so it was an honor to be invited to be a part of a project that highlighted the talents of other creatives with the same mindset as myself," she says.
Looking back on my childhood it was really hard on my self-esteem to be raised around people who did not look like me. I was forced into this little box where I felt that instead of being myself, I needed to change in order to feel a sense of belonging. This is the first time I have ever felt so understood, valued and appreciated in my life for being me. I work hard so that little Asian girls who were just like me won't have to fight so hard to be seen, loved and appreciated.
Ashley Chiang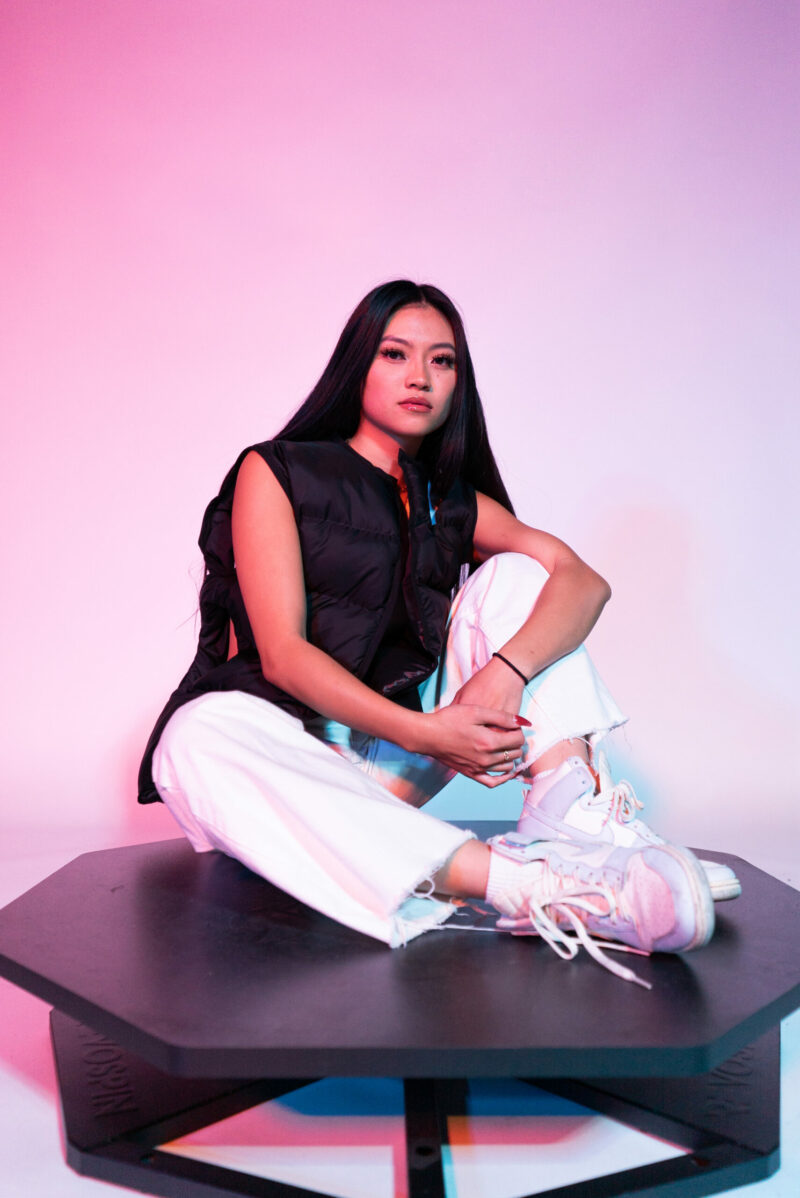 Ashley Chiang is an emerging Taiwanese American R&B singer-songwriter. She is known for her viral TikTok song "Floating," which has accumulated over 400,000 listens on Spotify.
"Growing up, I listened to a lot of soul and R&B music but never saw any representation of Asian American artists within those genres," she says.
Through this documentary, we are looking into the lives of local Asian American creatives who have dedicated their lives to each of their own passions. Each of our stories are very unique to who we are and show a little insight on what is possible to achieve. I can't wait to share this project with everyone as it is something I wish I could've seen while I was younger!
Alt+D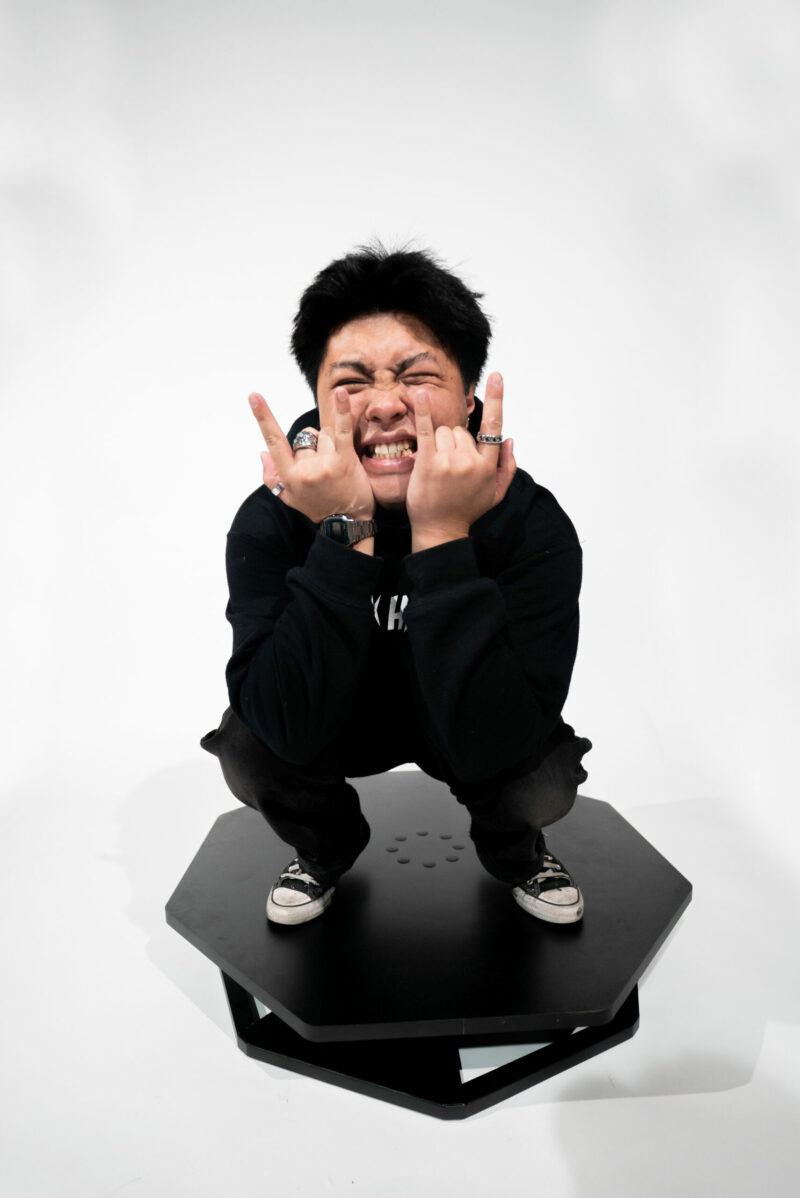 Andre Deocariza, professionally known as Alt+D, is a Filipino production designer and visual artist who has created numerous visuals for nightlife events. 
"As a visual artist in the entertainment industry it's rare to meet other Asian American creatives that hold my title, so meeting a few of them outside of the LA area was always nice," he says.
Most of the Asian American creatives I've met have been either a performer, artist management or videographer/photographer. I didn't really see myself on stage but more behind the scenes, helping curate and build an environment/world during a 1-hour performance. I love the idea that my art can entice people's emotions. I hope to express my artistic passions and vision through my visuals.
Sara Takenaka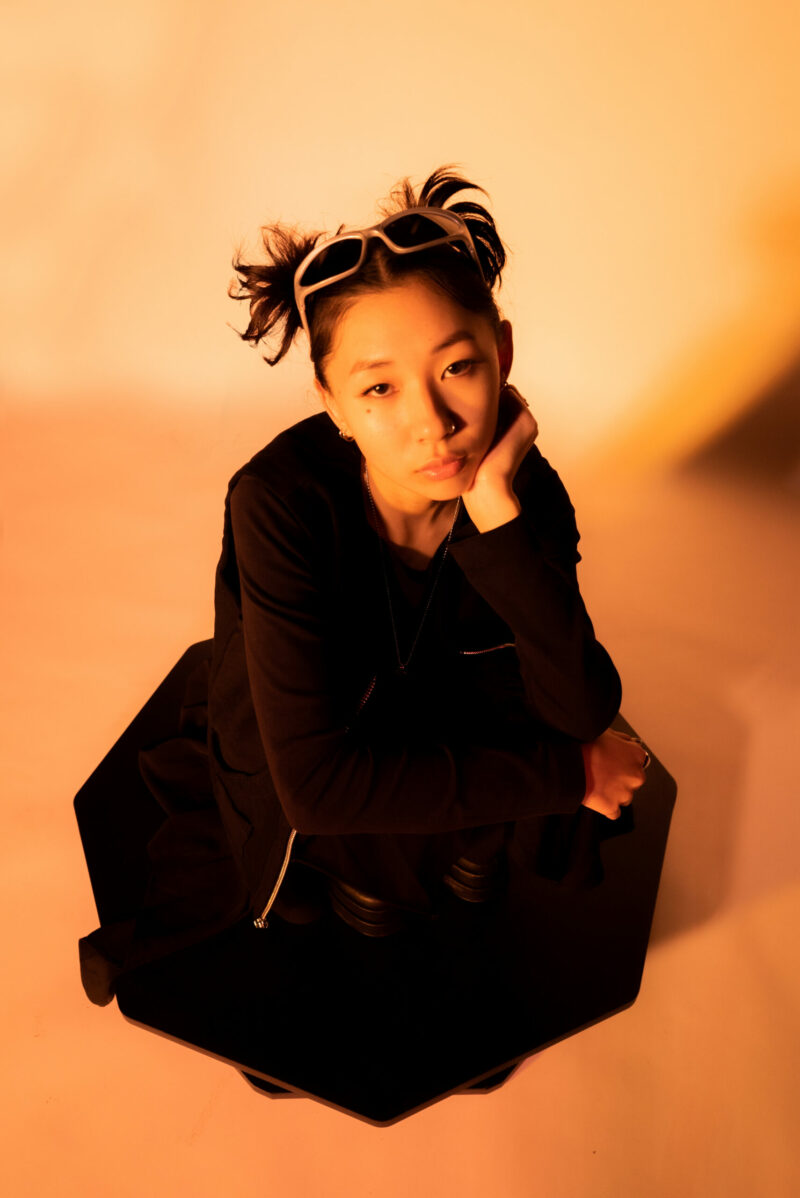 Sara Takenaka is a Japanese creative director and fashion stylist who has styled for various artists, such as Gryffin.
"I love the styling aspect of the industry because it allows me to express my personality through clothing making a visual statement," she says.
I'm not just a stylist but a multifaceted individual with a passion for creating and experimenting. This film is huge to me because it's the first documentary introducing a variety of talented Asian creatives who are all hardworking and self-starters trying to establish themselves in the industry today.

This is a gateway to show a little bit about who I am and my story along with creating a relatable connection to the audience about how you can pursue anything you want no matter where you come from. I'd like to inspire others to always follow their passions and take a chance on themselves no matter what anyone says.
Loko Moko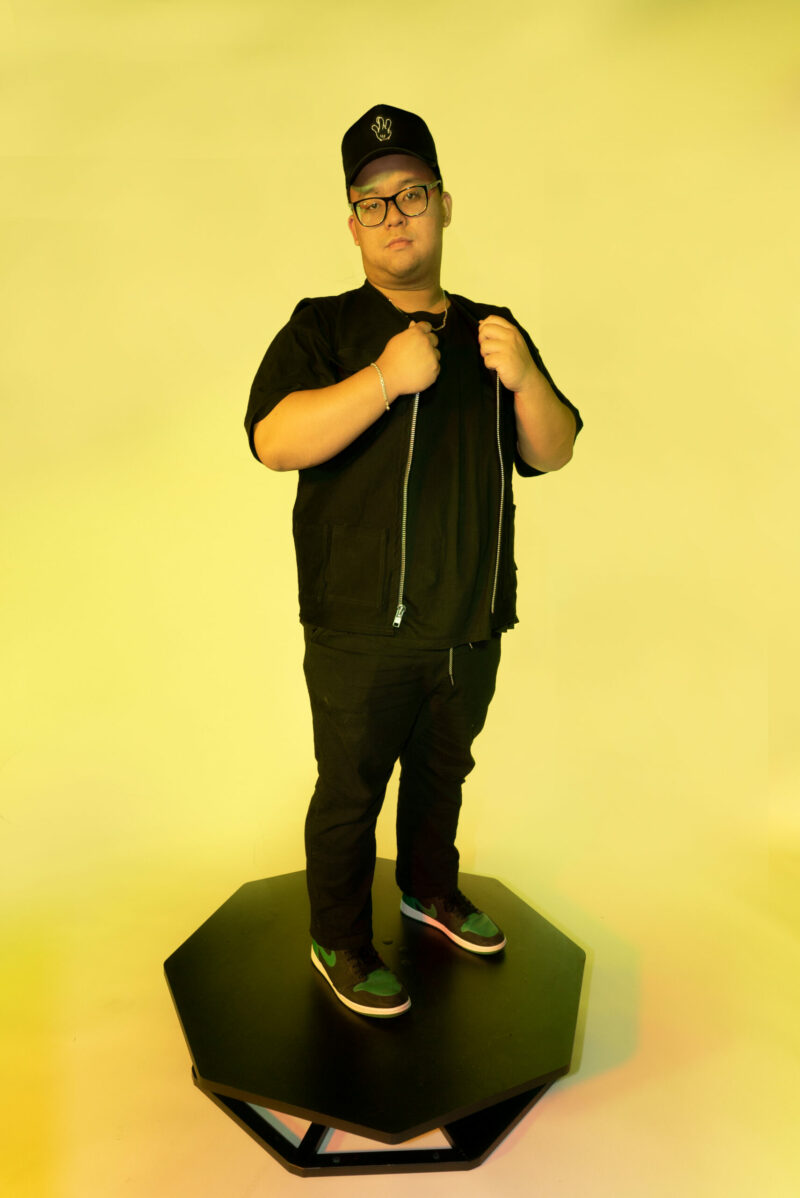 Nathan Aala, more known professionally as Loko Moko, is a Chinese Filipino music producer who began his creative career six years ago while still in high school.
"I'd spend most of my free time making beats and writing songs with my friends that we would never release," he says.
And while music was a passion of mine, I never considered a career in music because I was always told it was an unachievable goal. It was only within these last couple years that I really saw an opportunity to make a living off of my creativity. Since then, I've had the pleasure of working with so many artists that believe in me and the music we create.
Alyssa Goh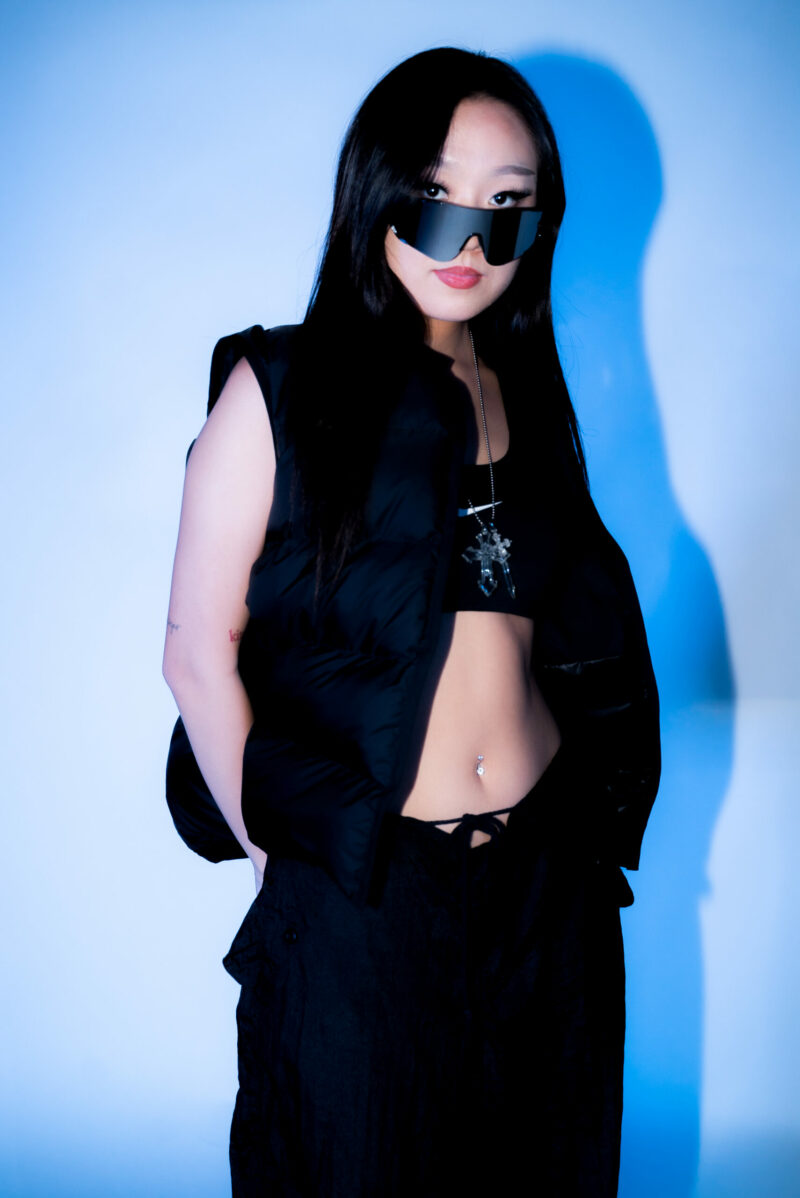 Alyssa Goh is a Korean Chinese music artist and filmmaker based in Los Angeles. She is currently known for her Instagram covers. 
"I aim to pull on my experiences as an Asian woman in my creative endeavors," she says.
I've been a singer ever since I can remember — a musician since my mom put me in my very first piano lesson and a songwriter since high school. I only finally realized becoming a music artist wasn't a "pipe dream" a few years ago when my music video for a song I wrote premiered in the AMC in Times Square. Now, with this documentary, it affirms even more that this is what I'm meant to do and proves to me that other people see this as well.
MnLA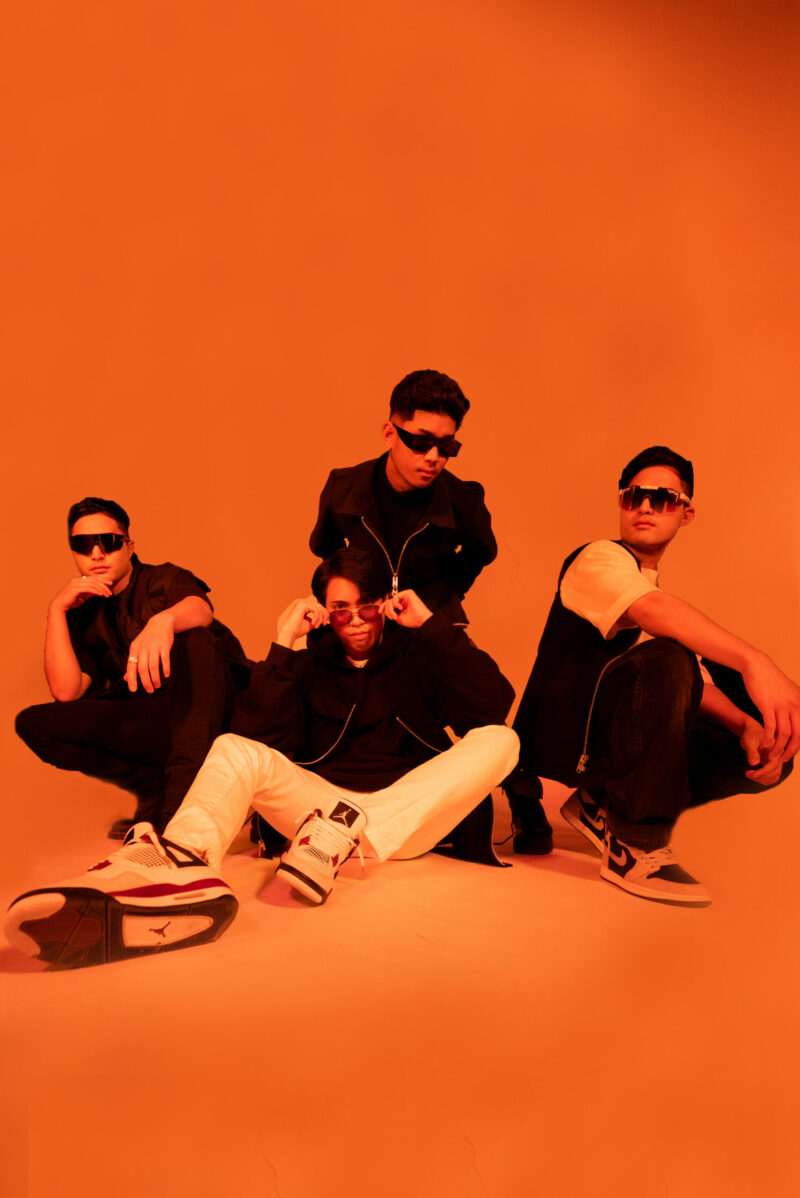 MnLA, which is composed of Nate Venzon, Drew Venzon, Dylan Vasquez and Justin Ferrer, is an upcoming Filipino American music group that will be debuting this year. 
"MnLA stands for Men in LA, which is where our group was formed. The acronym may also remind others of Manila, which pays homage to our Filipino heritage," the group says.
This documentary means a lot to us because we want to show what Filipino American music groups could be like. With hard work and determination, we want to represent Southeast Asians as a music group on a global scale. 
Nueve Lio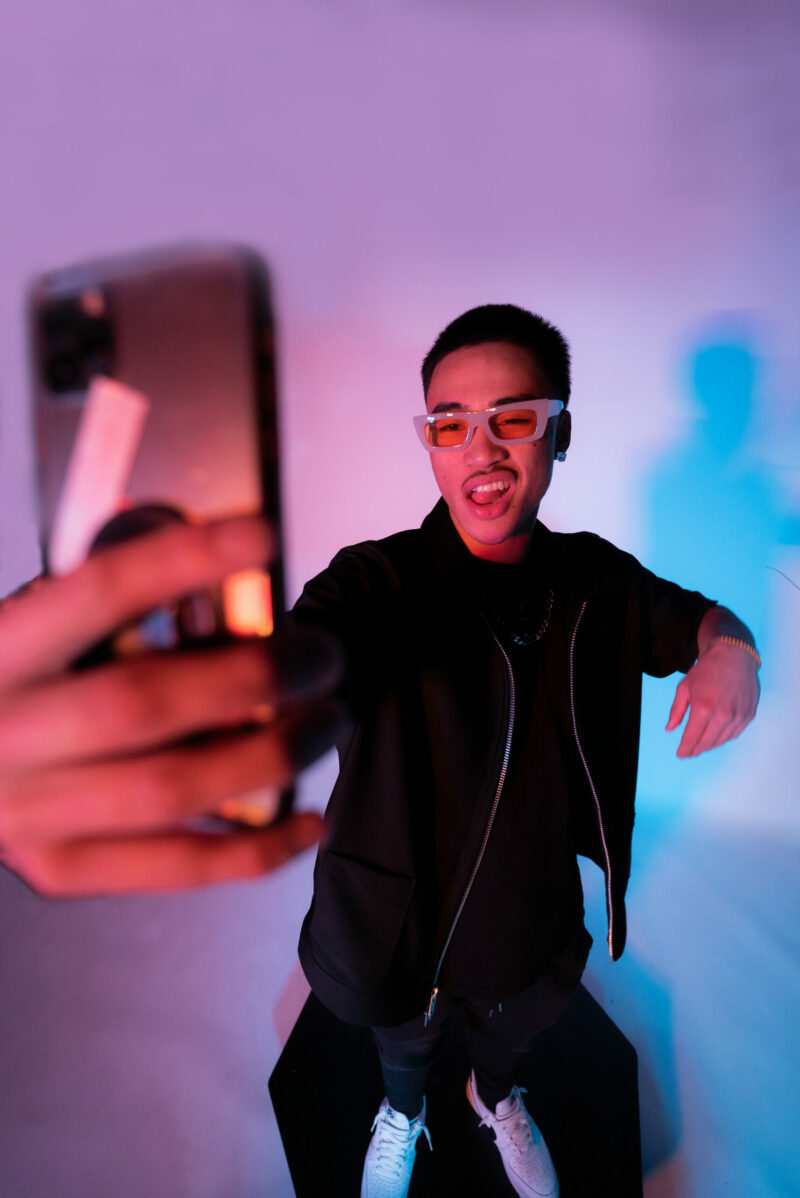 Nueve Lio is a 20-year-old Filipino music artist based in Inland Empire, California. Lio has garnered over 900,000 streams on Spotify within the past year. 
The documentary could be an opportunity for extended exposure that I feel like is needed to advance my career but also is a way to set an example for Asian American creatives that have the same dream as I do. I'm hoping the documentary reaches the right people so that the young creatives in this country can see that nothing, especially your heritage and ethnic background, will stop you from what you want to achieve in life.
"Do What I Want" will be publicly screened on March 16 at The Frida Cinema in Santa Ana, California. 
The film will officially premiere on YouTube on March 23.