Editor's Note: This article was originally posted on Love What Matters and was reposted with permission from the author.
LOVE – a word, a feeling, a song title… Regardless of the definition you choose, love touches us every single day. Even if we aren't expressing or receiving it, it's the motivation for many of our actions. I've heard from human behavior professionals that everything humans do (besides life essentials) is done out of need for love and belonging. I think we can agree that one thing everybody shares is the ability to understand and speak the language of love. Love is what gives our lives meaning and pushes us to be more than creatures that just live to be alive. Love is the reason I'm sharing my story…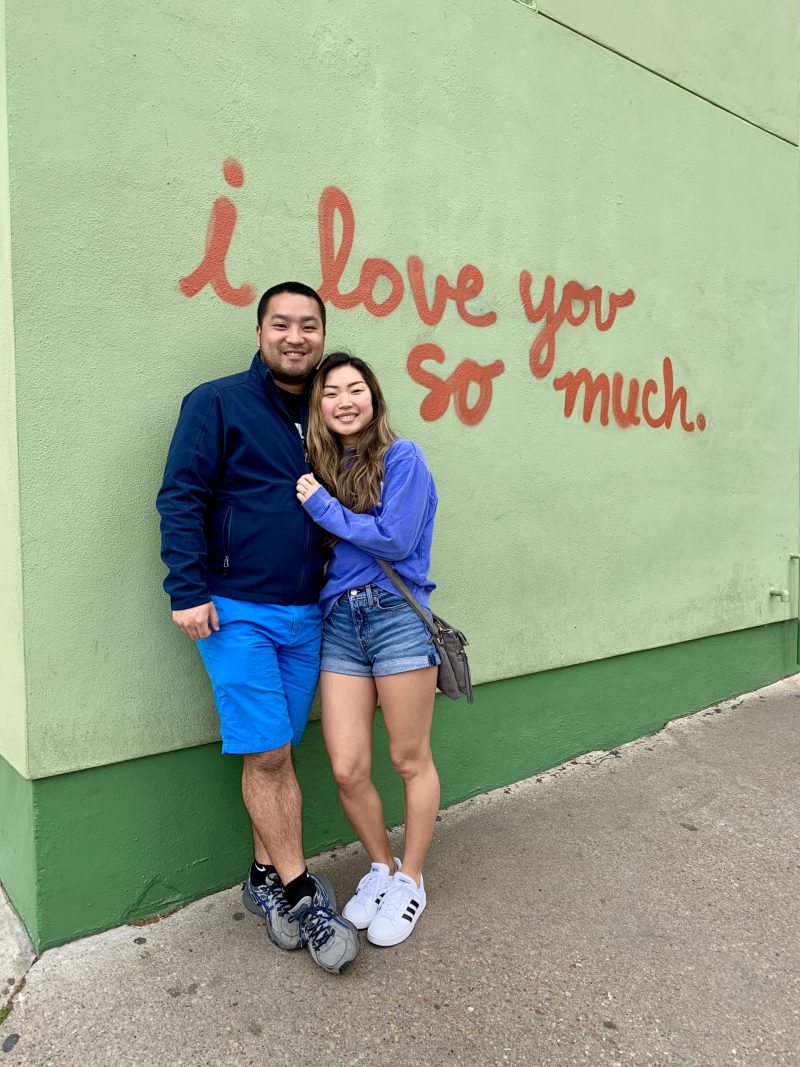 My wife, Megan, and I are both Korean adoptees that came to America as newborn babies and grew up with white families in New York (Plattsburgh and Syracuse). We met at Ithaca College a few years and got married in August of 2019. For our Honeymoon, we wanted to make it extra special, so we chose to go to South Korea for two weeks in November. Neither of us have been since our adoption and we had many "what if" type questions. A few days into our trip, I posted about the Honeymoon on Facebook and my friend, Alina, suggested I join and post in the public group called "Subtle Asian Traits". I did and included in the post a short overview of our love story with some pictures of us in Korea. It got over 20,000 likes in a day with thousands of emotional comments and DMs expressing gratitude, happiness, and joy! The unbelievable outpour of love from strangers all over the world was surprising to say the least! Sure, I would expect that from my own family and friends, but why from so many unknowns? The answer is simple… LOVE! It was in this moment I realized how impactful and inspiring it is to share these types of stories, and that at the end of the day, we are all yearning for the same feelings of love and belonging. I hope our story can inspire and make your day just a little better, even if its just a simple smile or reminder of the special people you have in your lives.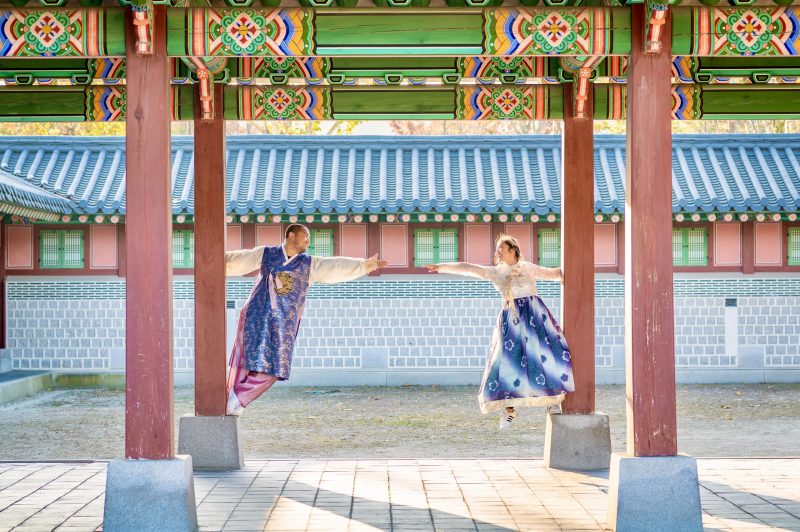 So what does being adopted and marrying a fellow adoptee mean? What makes it different than any other couple? I'm not sure if there's a correct answer to that, but I can say the bond between Megan and I is beyond any I've had with another person. Our similar histories and being able to relate to the same emotions we've felt throughout our lives creates a deeper level of connection. I'm not saying you can only find your perfect soul mate based on shared histories and experiences, but I am saying those can magnify emotions that already exist. I think it's similar to people that grow up in alcoholic households or foster homes. When they meet similar people years later, they connect in way others might now be able to. The extra sense of comfort and love I have with Megan is partially a product due to my childhood and the issues I dealt with as a Korean adoptee living in a predominantly white society. Some of the abuse and isolation, which I'll explain shortly, has made falling in love with Megan that much better!
I grew up in Plattsburgh, NY, a very non-diverse area, so there weren't many Asians and even fewer adoptees. Megan grew up in Syracuse, a larger area that had more diversity. Both of our parents were VERY caring and supportive, and we are forever grateful for the never-ending love they've always given us. Also, I'm sure hearing our parents' perspectives of what the adoption process is like would be eye opening. It's not easy and comes with lots of stress, sacrifices, emotional ups and downs, and financial burdens. I applaud and greatly respect our parents and anyone else that finds the space in their heart to adopt.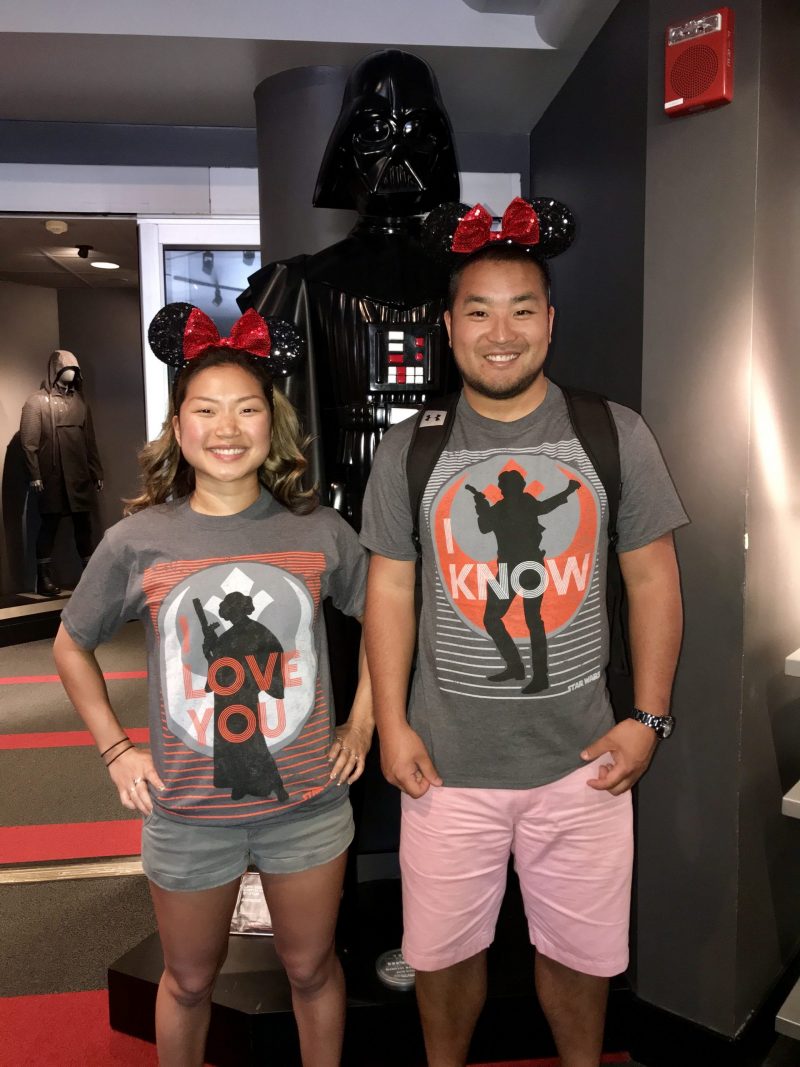 Subscribe to
NextShark's Newsletter
A daily dose of Asian America's essential stories, in under 5 minutes.
Get our collection of Asian America's most essential stories to your inbox daily for free.
Unsure? Check out our Newsletter Archive.
As an Asian American child in a "white person land," I would get picked on as a kid at school for looking different. I can't even count the amount of times kids would slant their eyes with their fingers to make fun of mine, or make sounds that imitated an unknown Asian language, "Ching, chong, chang, etc." I would be the target of a lot of stereotypical Asian jokes: small body size, demeaning sexual and penis comments, rice eater, only good at math, etc. It did hurt when I was the only Asian around most of the time to be made fun of. I have a younger adopted Korean sister that isn't blood related, and they would make jokes about her too like, "You can date her since she's not your REAL sister." Honestly, I don't think people meant to be mean all the time, but ignorance and lack of awareness in society made them feel their actions were okay while it slowly built up inside of me. I know within my close group of friends, it became the norm to associate me with Asian jokes. I can remember a few locker room moments where my teammates would discriminate pretty hard. I believe they thought it was in good fun, but it still wasn't a pleasant experience. Those were tough moments because as a guy in the sports world, we're trained to never show weakness. "Be tough, suck it up, only losers cry…" Had I'd spoken up, I may have been ridiculed even more for expressing feelings! Side note from being adopted; I would like to see more acceptance for men to be emotional and not have to be the tough guy all the time, but that's a conversation for another day.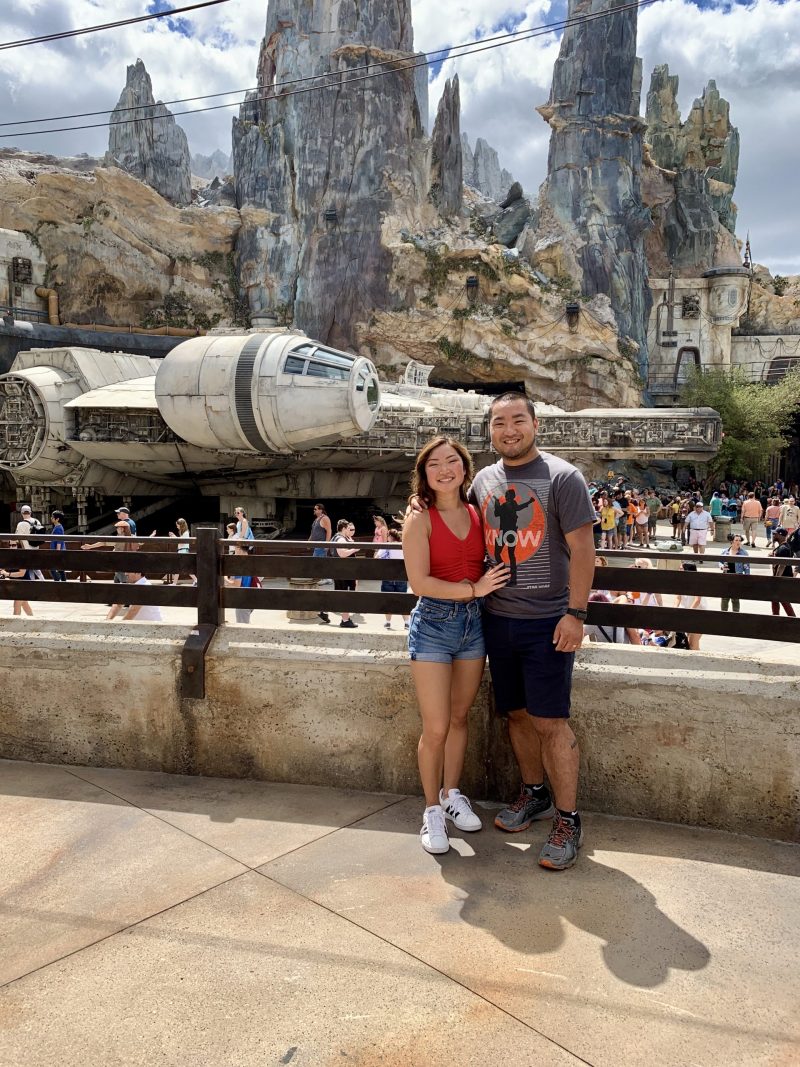 To the general public, being the minority made it tough to speak out and let them know how I really felt. Plus I wanted to be liked, wanted to fit in and have friends, so the fear of losing that always played a factor. It was easier for Megan and I to bottle up those feelings, accept it, and move on, rather than escalate things even more. If I could go back in time, I would speak up. Real friends will love you for who you are and give you a sense of belonging. If you are reading this and in a similar situation, I encourage you to be strong, be yourself, and don't hold it in.
I don't want this to sound like my childhood was awful because I was a very happy kid that enjoyed life. I was popular and successful, but the jokes and feeling of being an "oddball" had an impact that I never really discovered until I was an adult.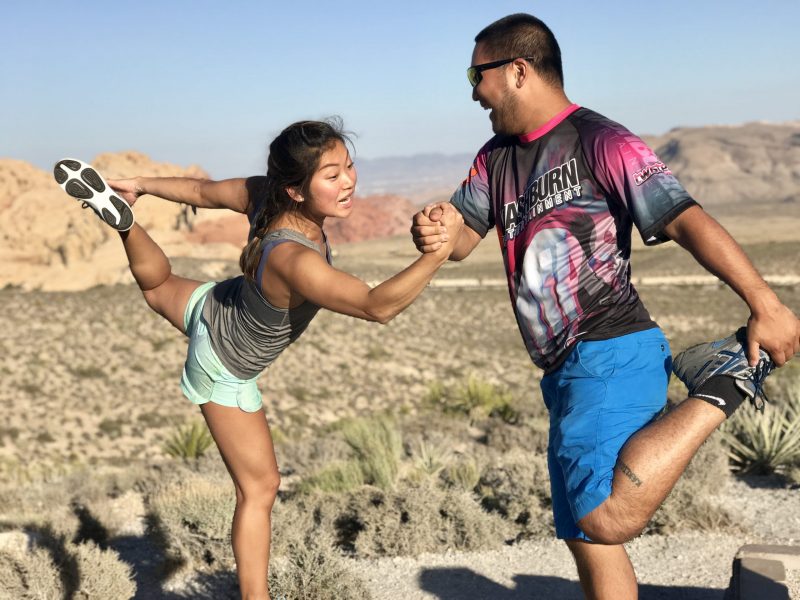 Over the course of many years, I think it had a subconscious affect that being Asian and having some of our physical traits was a form of weakness. As a child and teenager, I didn't find Asian women that attractive, possibly due to the perception I had in my mind about the Asian race being inferior because of what I just discussed. That changed after college once I was able to connect with other Asians and feel a sense of belonging based on my looks. Maturing and becoming a more confident and self-realized man helped as well. Now I think Asians are some of the most beautiful people and I'm VERY attracted to Megan! I believe my dating life was hindered too because since I was a minority with mostly only white women to date, some had reservations about picking the odd one and being ridiculed for that. The American teenage years are very judgmental and people don't often want to go against the grain. This hurts those that aren't the "grain."
Megan shared her history of getting the same Asian jokes and discrimination that I did during childhood. Her high school was bigger and more diverse, so it helped a bit in the teenage years. She was also introduced to more of the Korean adoptee culture by attending Camp Mujigea. It was a camp for adoptees to have fun, connect with others, and learn about their roots. Megan attended it yearly and says going there made her feel more connected to the Korean society and she made lifelong friends that share a special bond with to this day. It gave her affirmation that it's okay and a blessing to be adopted and share both Korean and American cultures. Her first boyfriend was an adoptee from the camp and they shared that same sense of comfort and acceptance that she and I do today. An underlying theme is we both feel we can't be discriminated against for our past if we share the same path. This makes it easier to open up to each other and to other adoptees without that fear of feeling inferior.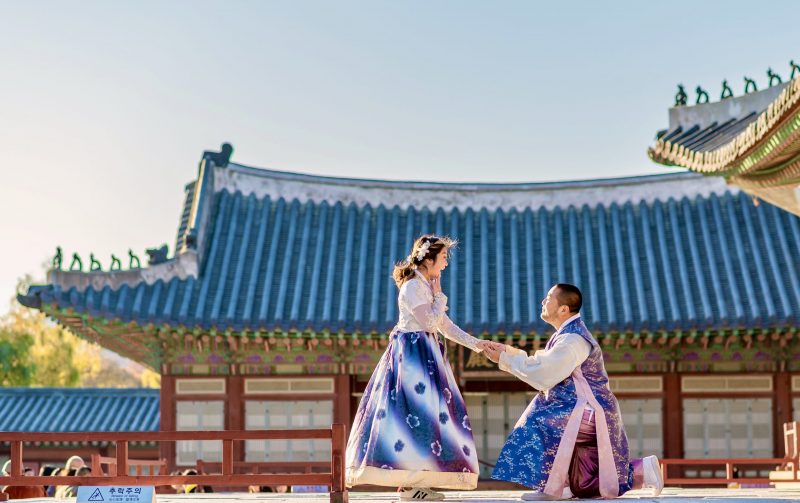 Megan and I dated for a couple years and right from the start, we talked about our adoptions and it connected us quicker than normal. I proposed to her in front of the Fountains of Bellagio in Las Vegas in June of 2018 with her childhood friend, Taylor, and her cousin, Angela (also a Korean Adoptee), in attendance to capture the moment. Heading into that trip, we had spoken about marriage and she thought we were going ring shopping in Vegas… She was definitely surprised when I got down on my knee and pulled out a custom rose gold diamond ring that she designed! And by "designed," I mean she sent/tagged me in a million Instagram and Etsy screenshots of rings she liked… Guys and gals take note; when your partner starts sending those, make sure to create a folder to save them all in! So on a perfect summer night in Sin City, my best friend, with tears running down her face, made me the happiest man alive by saying she would love to spend the rest of her life with me as my wife. The moment of me proposing is such a blur… I think I blacked out! It's funny because so many other guys I've talked to say the same! I'm not a nervous guy, but the hour leading up to it, I felt such unique emotions that I've never experienced before. She has a funny perspective as she recalls me acting weird at dinner, and then walking her into things and grasping her hand real tight as we were en route to the spot. Megan says I was annoying her and I probably had no awareness of anything other than getting to the fountains, what I was going to say, and checking my pocket every 10 seconds to make sure the ring was still there! Fortunately, it all worked out and I'm proud to say that on that Vegas trip is when I locked up my biggest win!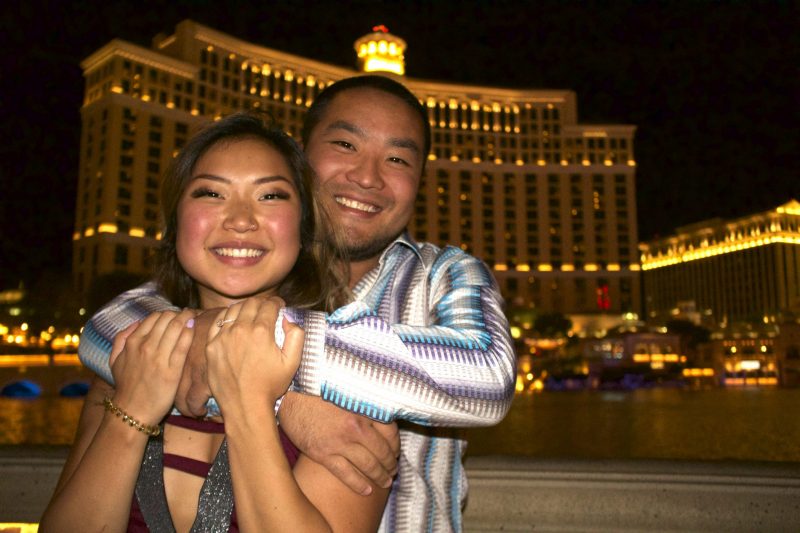 Our wedding was absolutely beautiful and one of the best weekends of our lives! The best part was being surrounded by our closest family and friends and just basking in all the love around us. Because I'm a full time DJ, my summers are packed with weddings, so that's why we decided to honeymoon in November when I had more free time. Korea was so (*insert every positive adjective here), and words can't express how much it meant to us. It's an amazing country and the people are very caring. Their way of life is so intelligent, efficient, smart, and the food is out of this world! I think Koreans have very healthy lifestyles, a constant sense to take care of each other, and definitely a sense of togetherness. I could go on about the wonderful Korean things, but I'm sure you don't have time for that… I'll wrap up our honeymoon experience by saying that being around that many Koreans, and feeling like I fit in, gave me a sense of belonging like I've never had. I never have to wonder if my race or how I look is acceptable, because I know it is after seeing a whole country of very successful and amazing people. My heart felt full experiencing Korea with my "Seoulmate."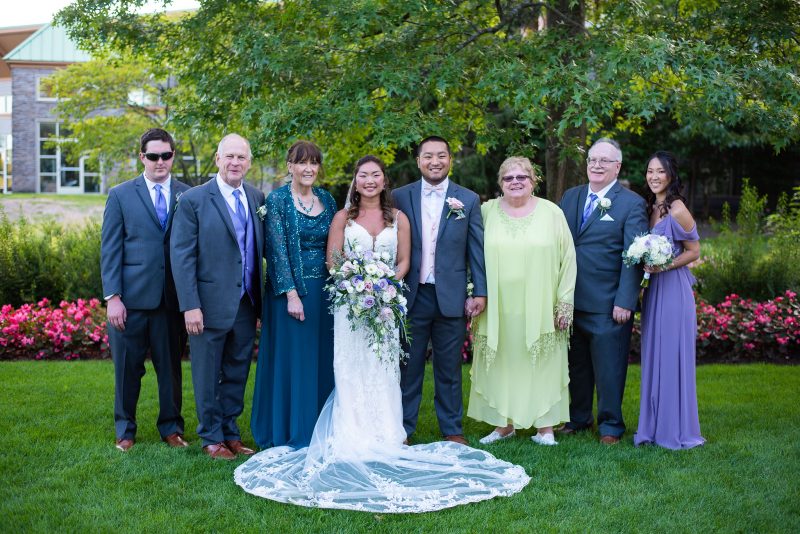 One instant I'll always remember vividly is standing at the top of Seoul Tower, overlooking endless buildings as far as I could see, and just being in the moment while hugging Megan. I was overcome with emotions of happiness, gratitude, belonging, and love. Love for her, my parents, and everyone else that has helped become who I am. Our connection has never been stronger and we're both looking forward to returning to Korea and sharing many more adventures together! Maybe next time, we'll look into finding our birth parents. It's not a top priority for either of us but I have wondered what it would feel like… But one thing is certain: I love Megan with all my heart and the greatest gift this world has to offer is LOVE.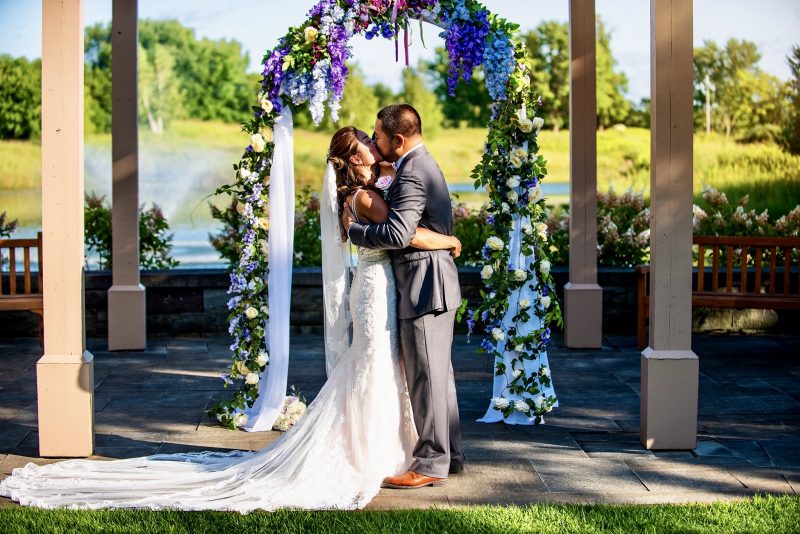 About the Author:
Chris and Megan Washburn are a couple living in Ithaca, New York. You can
follow their Instagram
about music, fun adventures, and cats.
All Images Courtesy of Chris and Meghan Washburn