Before You Read:
---
On Wednesday, BTS' Jin gave fans an update on his military service.
Uploaded through the group's official Weverse site, Jin shared three photos of himself after he completed basic training, the first photos showing him in uniform.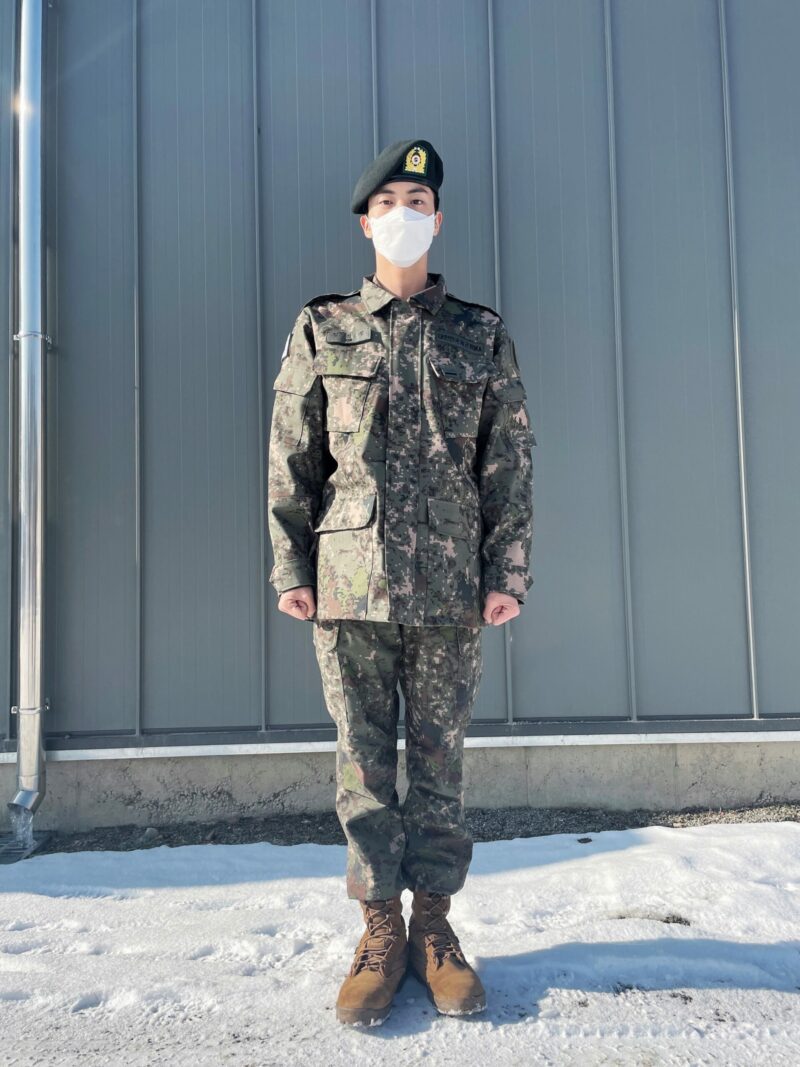 In the description, the singer wrote: "I am having fun doing my military service. After gaining permission, I'm uploading pictures in my military uniform. I hope Army is also happy and doing well."
Met with much excitement, his fellow BTS band members took time to comment on his post.
"You're doing well. As I thought, you look handsome, Jin," Jimin wrote. 
"Love you brother!," J-Hope joined in.
However, his band members weren't the only ones missing the eldest member's presence. 
"I miss you TT," one fan wrote as another added, "Handsome as always, but your intelligence and perseverance are amazing!"
"Be safe. Love you Jin!" wrote another commenter. 
Previously, several videos of Jin at a commemorative military ceremony after his completion of basic training went viral on social media after they were uploaded to Instagram by user @yw.jm, reportedly the sister of one of the trainees.
View this post on Instagram
View this post on Instagram
Late last year, Jin became the first BTS member to officially begin his compulsory military enlistment. The singer is expected to complete his duties on June 12, 2024. 
---
Related stories: