---
"My first thought was to write a coffee table book of tasteful nudes, maybe a couple of actual nudes." 
This was internet sensation Bretman Rock's response to being asked about how the idea behind his upcoming memoir, "You're That Bitch: & Other Cute Lessons About Being Unapologetically Yourself," bloomed. 
Rock, born Bretman Sacayanan, spent his childhood in the Philippines under one roof with 25 Ilocano family members after immigrating to Hawaii at the age of 7.
Rock's sass and wit have helped propel him to become the digital superstar he is today. The often crass and always candid creative has amassed around 50 million followers across various online platforms and was honored at the Unforgettable Gala last year with the Digital Influencer Award.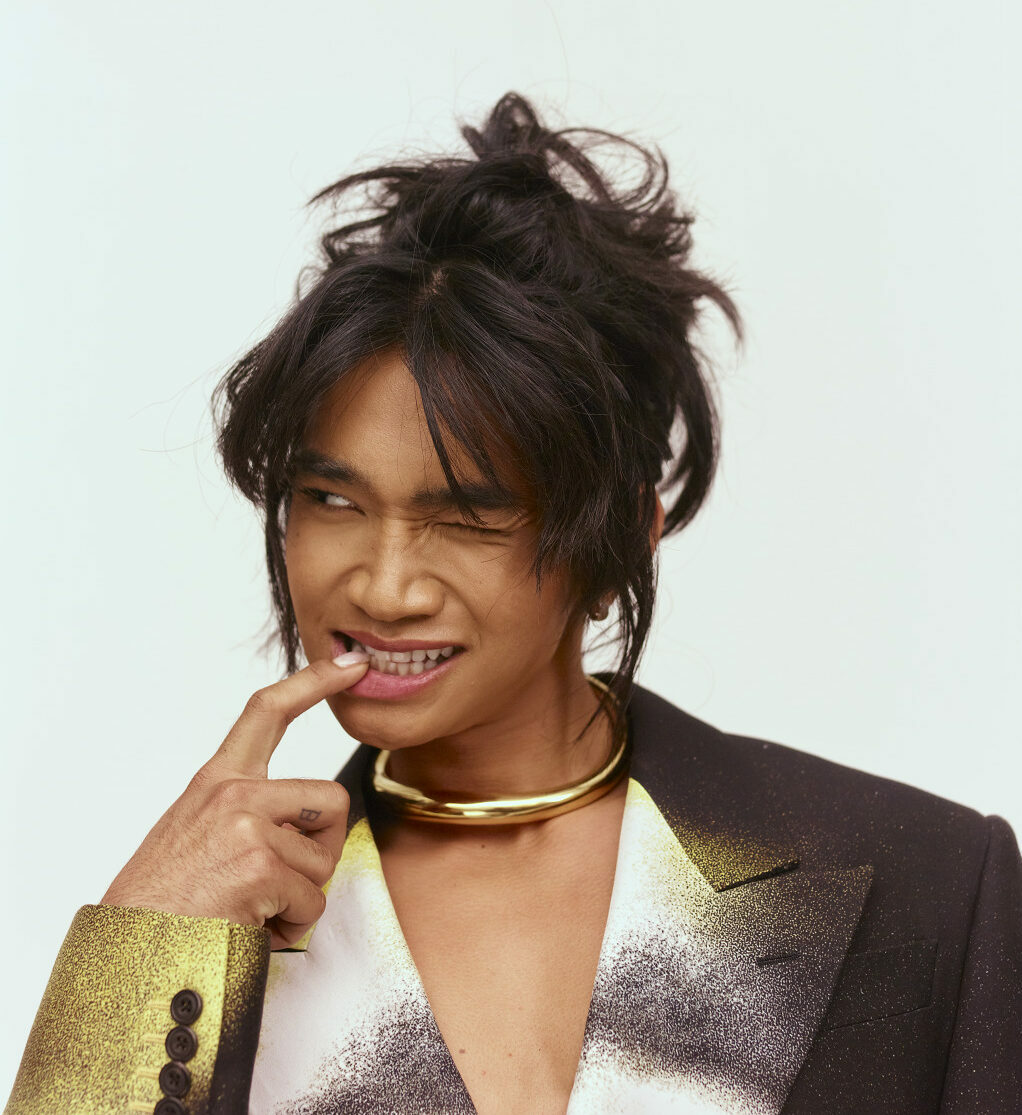 He first went viral at the age of 14 and helped to pioneer the then-somewhat niche landscape of content creation before it hit true ubiquity. He signed with his first agency at the age of 18, which he says was the true genesis of his memoir. 
"They had asked me about a book and what I would write about, and honestly, I was super young and I'm like, 'What the f*ck does an 18-year-old even have to write?'" he says.
The idea would simmer on the backburner until a combination of his cousin's encouragement and a COVID-19 lockdown galvanized the now 24-year-old to begin his memoir.   
Toward the end of COVID, my cousin had just said that I talked about my traumas in a really funny way. We both had dads that had passed, and she just thought it was funny how easily, or — you know, I use that word very loosely — easily I got over my dad's death.

There was no lightbulb moment; it was just a bunch of small little moments that kept happening. I eventually said, 'You know what? I'm just going to write a f*cking book. Why not?' The pandemic also locked me in the house so I had time to focus on writing. 
Subscribe to
NextShark's Newsletter
A daily dose of Asian America's essential stories, in under 5 minutes.
Get our collection of Asian America's most essential stories to your inbox daily for free.
Unsure? Check out our Newsletter Archive.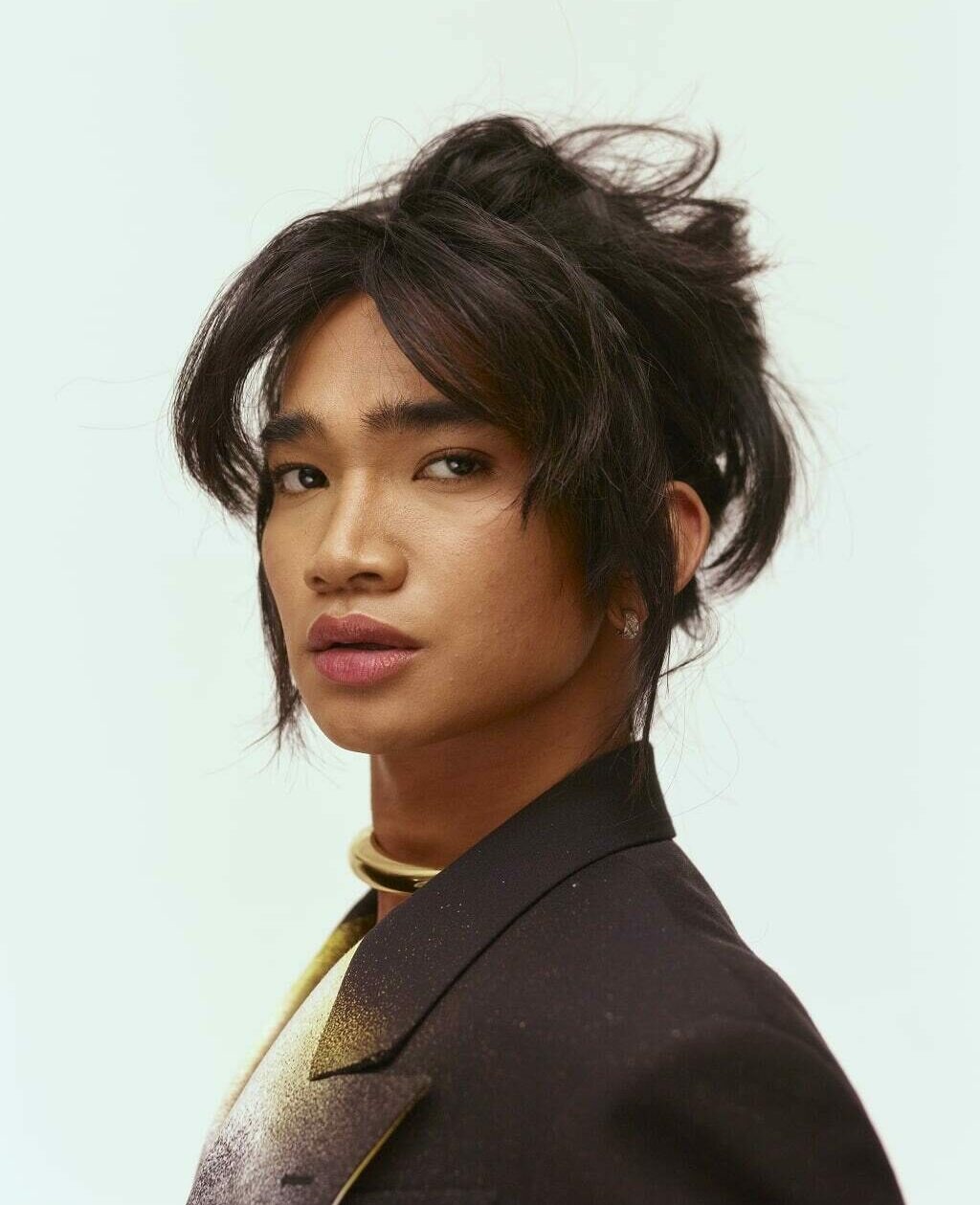 Reflection and restoration
Like many people living with the uncertainty of COVID-19, Rock had time to look inward and reflect — and living in his island home in Hawaii at the time didn't hurt either. 
I am really such an open book that I went into every single day like I was going to therapy. I didn't even have any thought process of what I wanted to even write about. I just started to write and just started venting about my life, whatever came out, came out.
When asked if writing the book was healing for him, he says the repetition of it all allowed him to confront his experiences and future goals. 
It made me reflect on the things that I was journaling about tenfold, whether it was me journaling about things that I was manifesting and then writing it again on this book and then speaking it again on Audible. It gave me more time to ponder the traumatizing stuff, but [it] also made me say things that I wanted to manifest more. So in a way, yes, it was very healing for me to write the book, but also the experience of it all."  
In anticipation of readers skeptical of the life experiences of a person his age, Rock acknowledges his youth in his memoir head on. An excerpt reads: 
Are you thinking, who does this bitch think he is… Beyoncé? Girl, I may be writing this book at only twenty-three, but I've got stories to tell. For the last eight years I've shared so much of myself on Instagram, TikTok, and YouTube. But on social media I'm a curated brand — I don't have time to show off my full self, or to explain who I really am in in addition to the jokes and glamor. So you probably know Bretman Rock the comedian and extrovert who pole dances and calls everybody "bitch," but you don't really don't know Bretman Sacayanan. These Bretmans are two different people, but they are both 1,000 percent me. And we've both lived lifetimes already.
During our interview, I lost count of the amount of times Rock called me "bitch," a signature endearment of his. It is precisely his fearless and candid nature that makes him the kind of star who should write something personal. Never one to shy away from being vulnerable, it's his willingness to share the various facets of himself, the humorous and the humble and the hurt, that makes people gravitate toward him. He's even opened up to his therapist about his family issues on his MTV show, "MTV's Following: Bretman Rock," for the world to hear.
Rock says his therapist believes he is a high achiever, but he says he's past chasing perfection. 
No. I don't consider myself a perfectionist. My work is never going to be perfect. A lot of my favorite content that I made was by accident: When I literally forgot I was filming and there was me slapping the shit out of my sister or me forgetting my speech at the Unforgettable Gala.
From "pebble" to Rock
But for Rock, navigating social media wasn't without its obstacles. When asked if his social media persona and brand obligations ever make him feel trapped, he remarks how far he has come on his journey. 
I think earlier if you had asked me this, like a couple years ago, when I was still a newbie, I would definitely have said yes. It was a new industry, nobody knew what the f*ck they were doing. I would get these contracts where I couldn't talk a certain way or say certain things.

Even in the beginning parts of my career, nobody wanted to work with me because I was a teen. When I turned 18, I finally stepped into my power. When more brand deals came, I started saying, this isn't how I talk, this isn't how I create content, so I'm not going to follow these rules.

These people were coming into my space to promote what they were going to promote. The thing they owe me is to let me be me. I know my power. I know what I can bring in a deal. I know my audience. I'm very much self aware. And I know what's f*cking funny and what's not.
Rock also expressed wanting to be the role model he never had as another motivation for the memoir.
I don't even want to imagine how I would have turned out if I had a Bretman Rock to look up to. When I was a child, being a Bretman Pebble, if I had access to the book, I feel like I would have been double as unstoppable as I already am. 
The content creator also hopes his memoir will help people feel less lonely.
I think ultimately, I wrote this book because I know how, at least for me, speaking to other people makes me feel less lonely. And the power of feeling less lonely makes me just more powerful. I think that's just my goal. My purpose for the book is to make people feel seen. They're not the only ones going through it. The book is titled 'You're That Bitch' for a reason. And I'm that bitch. I just want people to close that book and realize that, you know, 'Wow, I really am that bitch.'
---