Intimacy. Sensuality. Excitement. Yearning. New.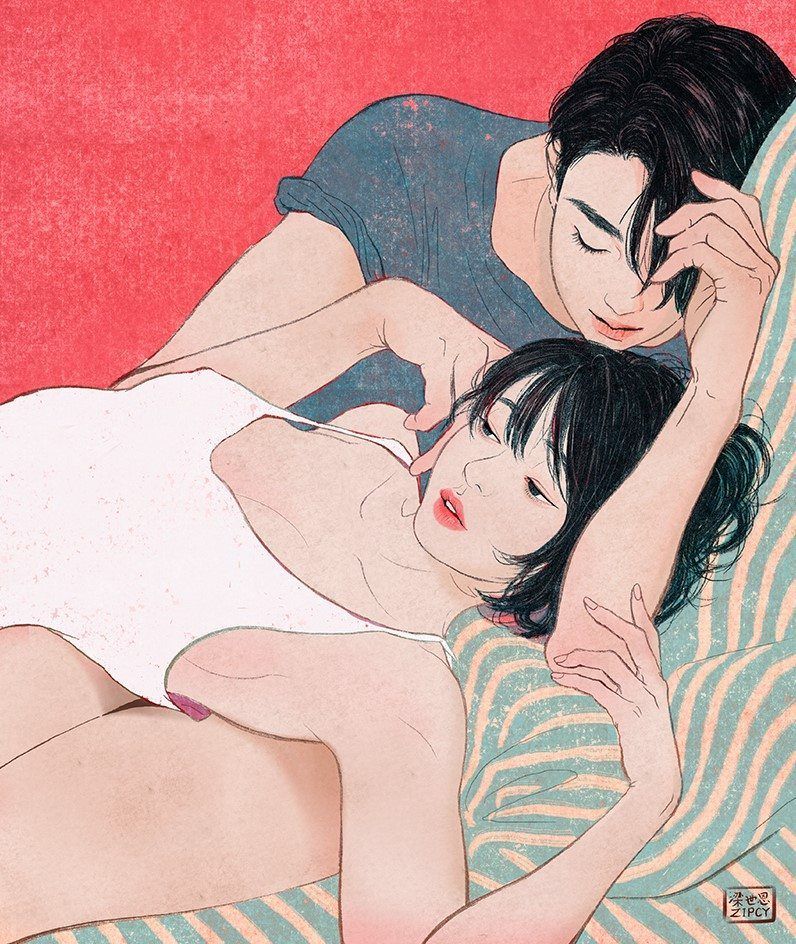 Zipcy's "Touch" series evokes intense emotions, recreating the moment that two lovers first meet through her ink and digital works. Each piece includes a small poem to further the understanding of the absolute electricity behind each image.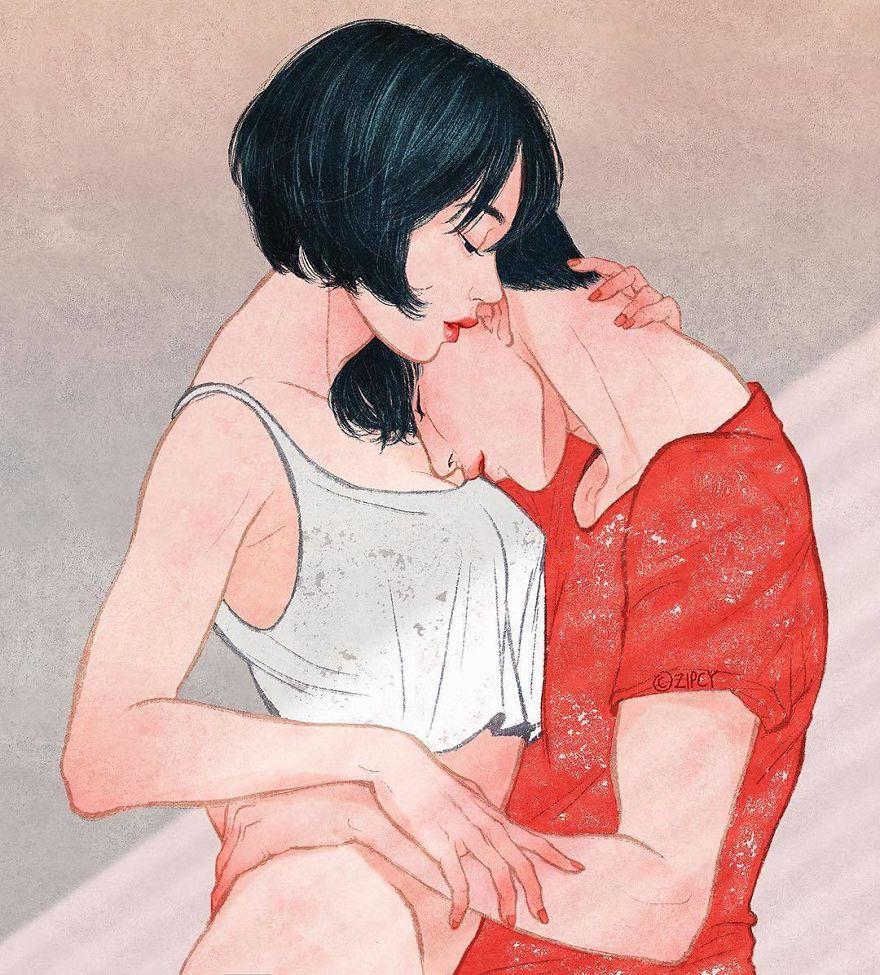 Hailing from Seoul, South Korea, Zipcy, real name Yang Se-Eun, spoke with NextShark about her breathtakingly gorgeous pieces and the meaning behind them.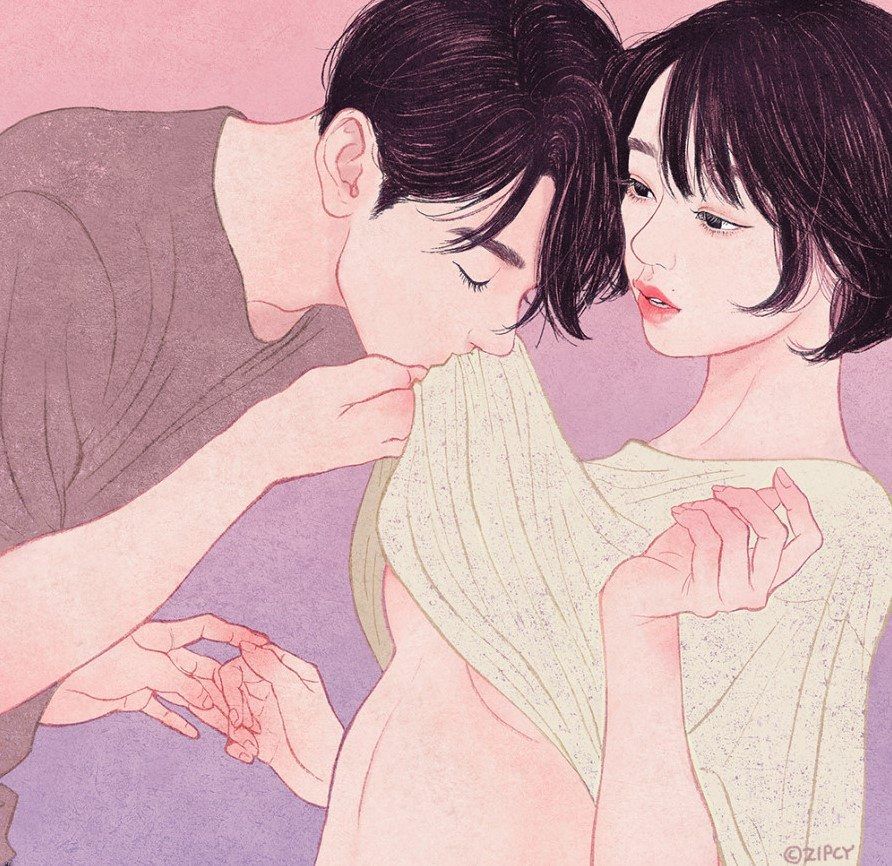 Zipcy, as she prefers to be called (it stands for her identity and aim), describes her work in words that seem to caress the eyes as much as her illustrations.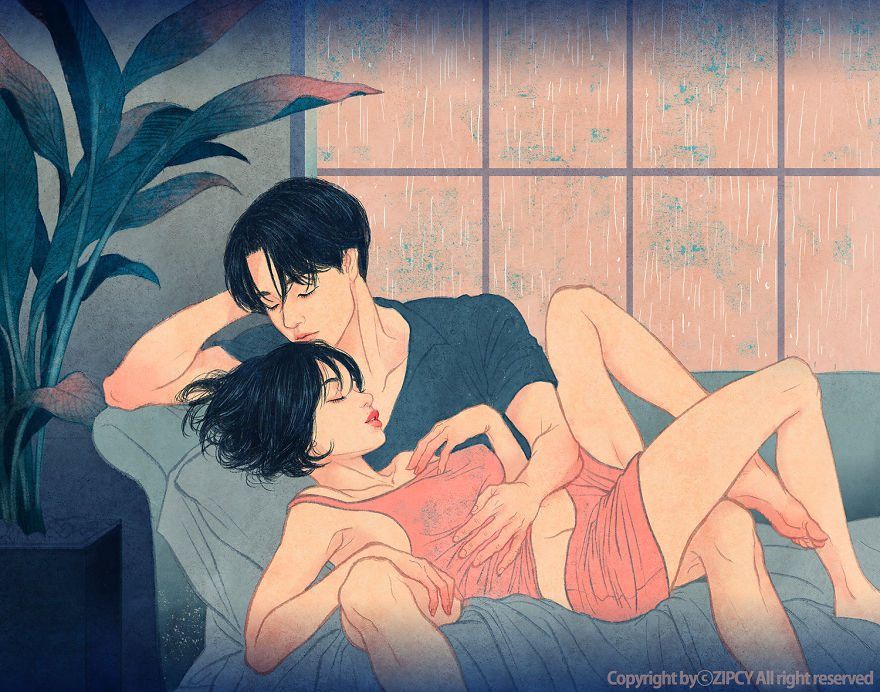 "'Flesh on flesh'. It is never only a physical contact, nor a friction, but, in the very moment, it is something more – give you a crush, take you high, blow your mind, and make you float around. These illustrations will remind you of that moment of mysterious sensation."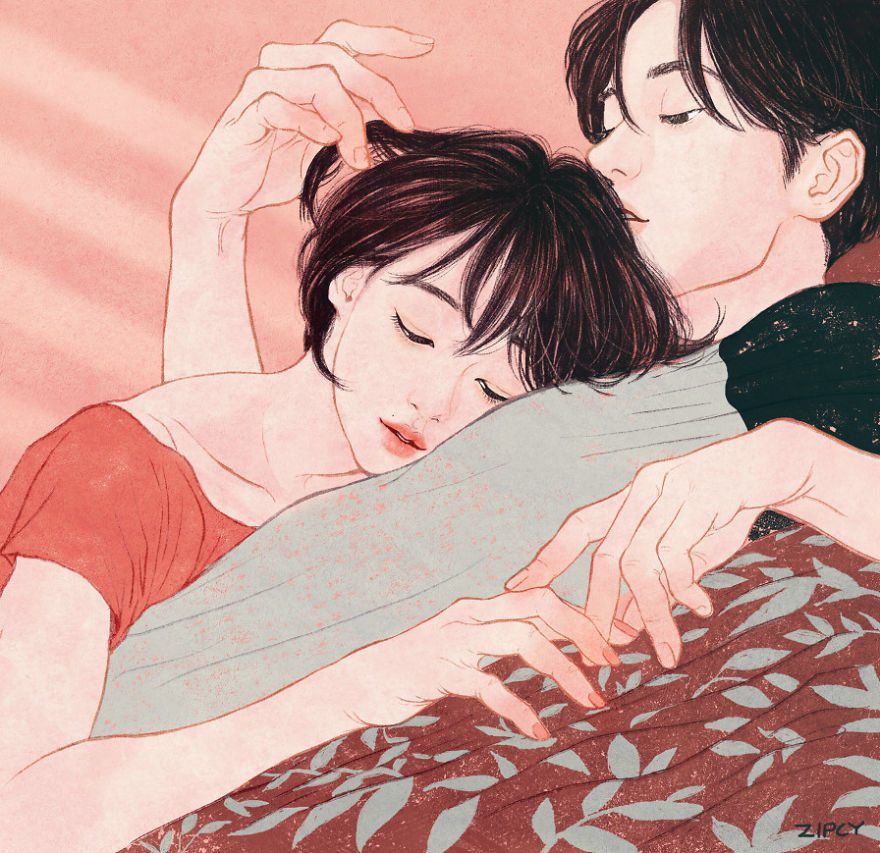 "Through my work, I want you to relive the moment each of you have experienced, and capture every detail of the scene and feeling of the touch. This is my intention of the series."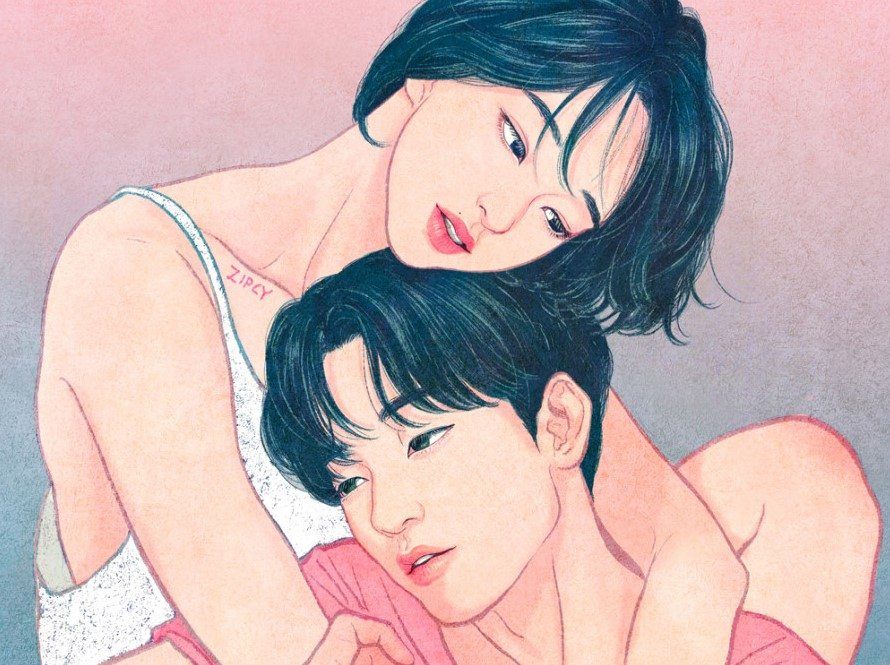 Zipcy started drawing the Touch series two months ago, pulling from people in her life as her inspiration. "The reference of the male character is my husband. Of course he doesn't look exactly the same, but my work is mostly inspired by him – hairstyle, body shape, and aura, etc."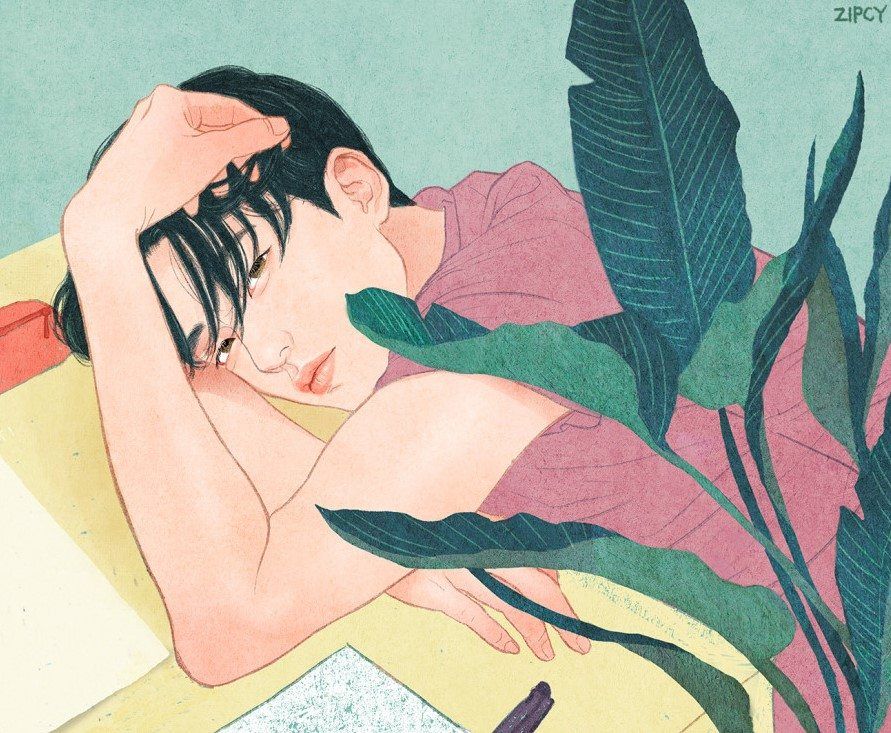 "Unfortunately, the female character is not from me, but some figure I admire.  I don't even look like her, rather I am completely opposite. That's why I'm attracted by short-haired, quiet, and mysterious women."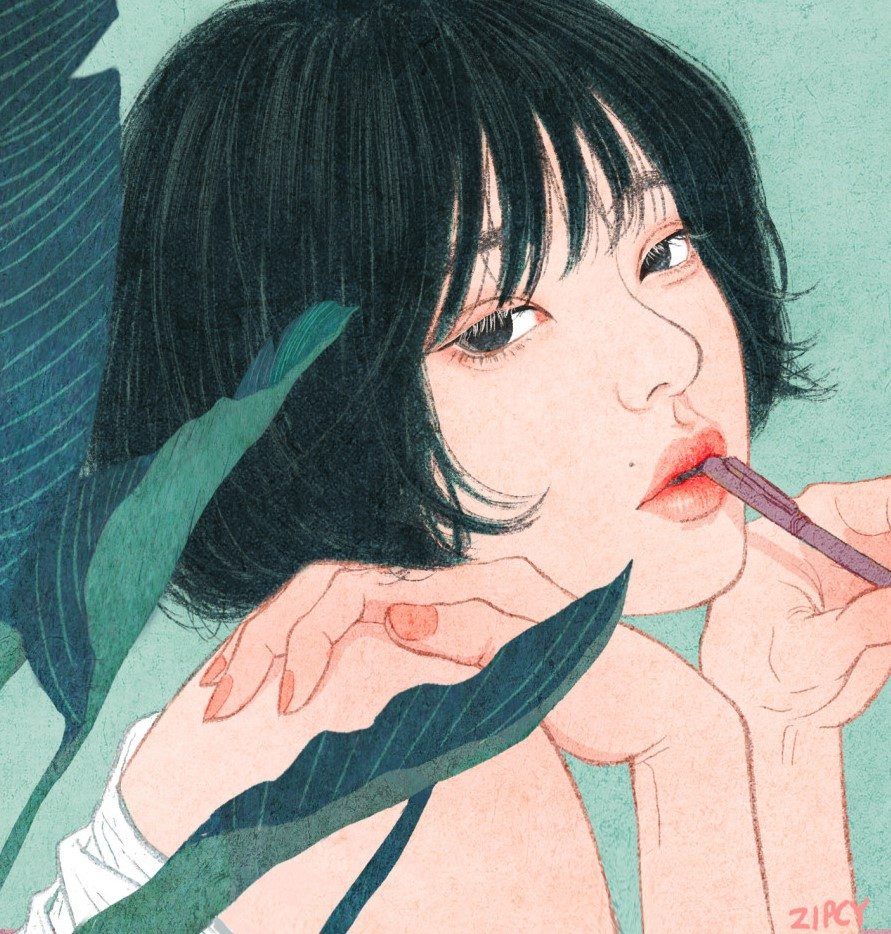 "How the both of male and female characters look like is created from my imagination. That might be the reason they kind of look alike to each other."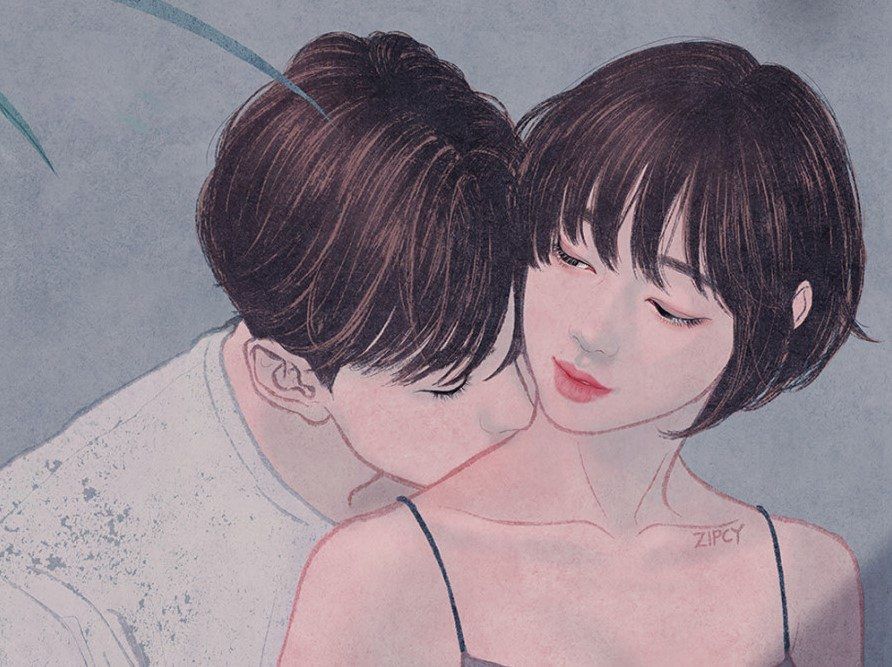 Zipcy plans to continue exploring relationships through her art. "After this series, I will travel the world with my husband. I will capture the images of the lovers in each country and describe them as my drawings."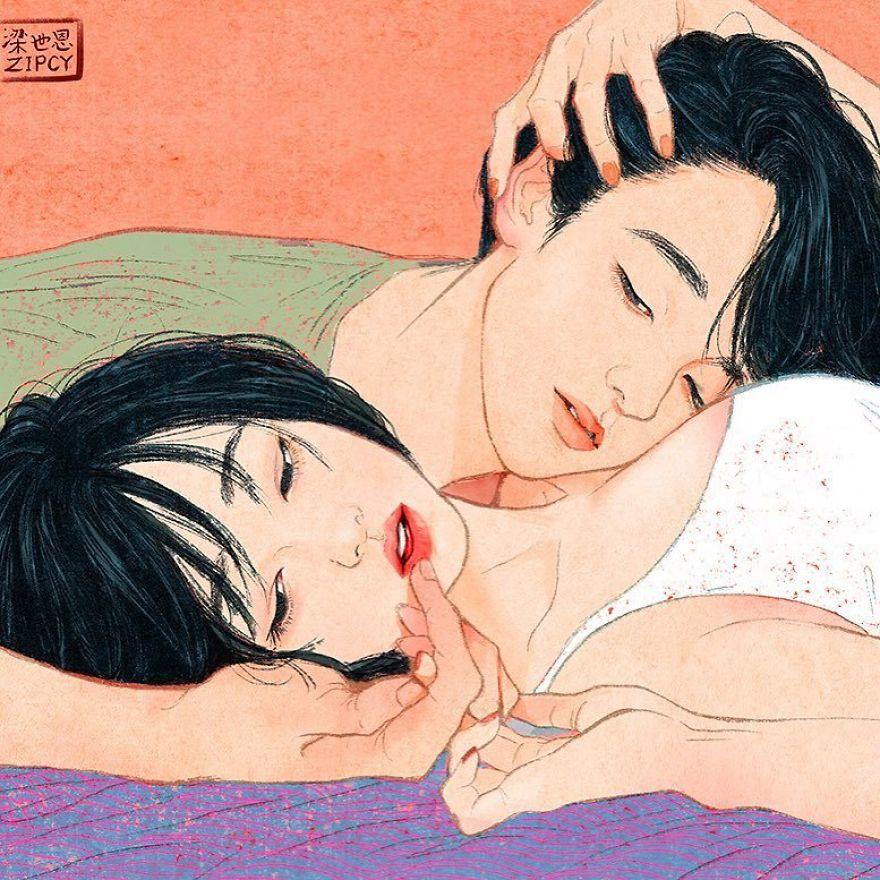 Her captivating series has earned her thousands of followers throughout her social media pages, with some commenting that these "are some of the most beautiful illustrations I have ever seen in my life". We're inclined to agree.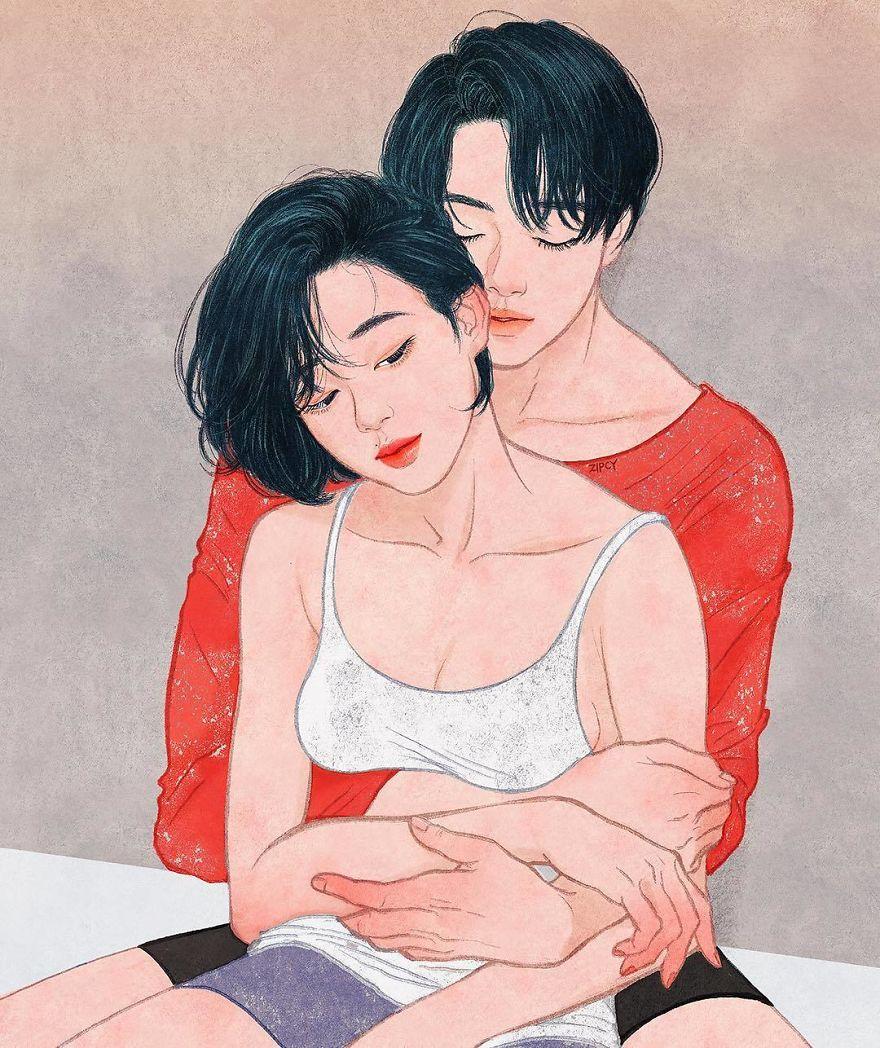 You can follow Zipcy on Instagram, Facebook, and her Grafolio page.