A skilled YouTuber revealed how Japanese and Korean makeup trends differ through a side-by-side comparison using her face.
In a recent video, Daiya explained that a major difference is preference in colors, pointing out that orange, red, pink, gold, and brown are more popular choices in Korea, while pink coral, coral orange, and nude colors (such as beige) are favored in Japan.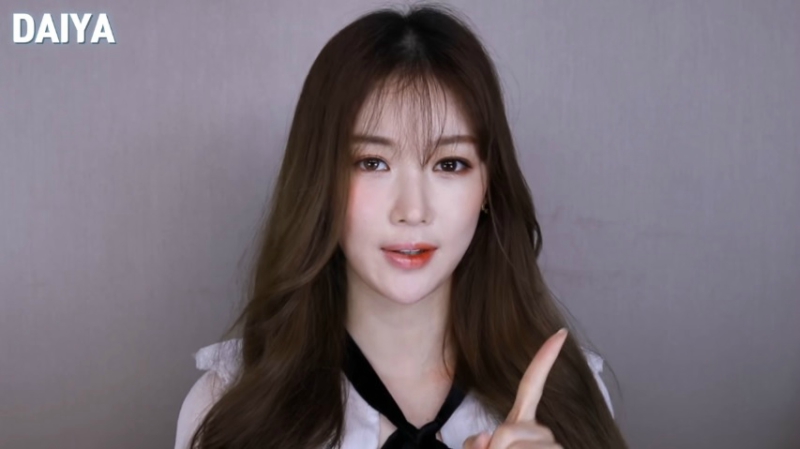 To demonstrate, Daiya applied a more Korean style of makeup on the left side of her face and reserved the right for a Japanese style.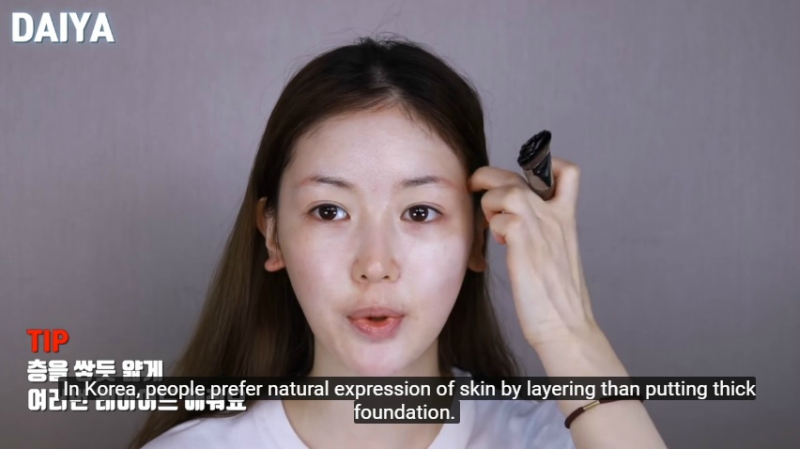 She started by putting a makeup base, noting that Koreans opt for a natural look and avoid thick foundation. She used a pinkish base on the Japanese side.
Daiya then applied concealers, using vanilla on the Korean side and peach pink on the Japanese side.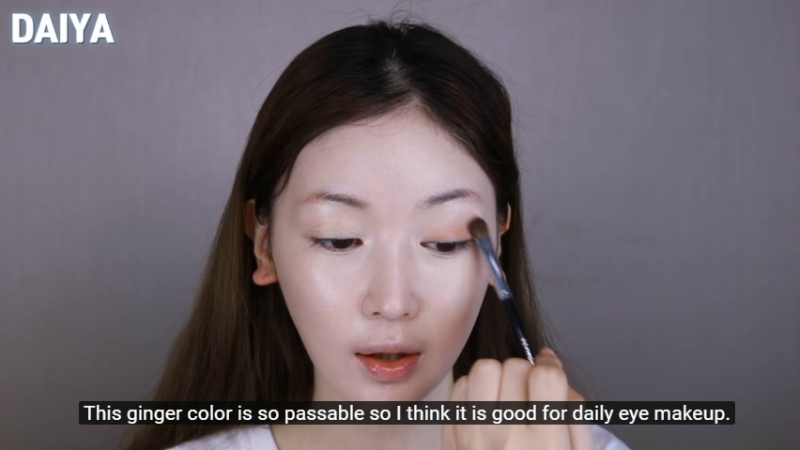 After applying foundation, Daiya started to work on her eyes, beginning with a ginger-colored base and brown for shade on the Korean side.
"I think people in Korea like to draw eye tails for a puppy face look," she said.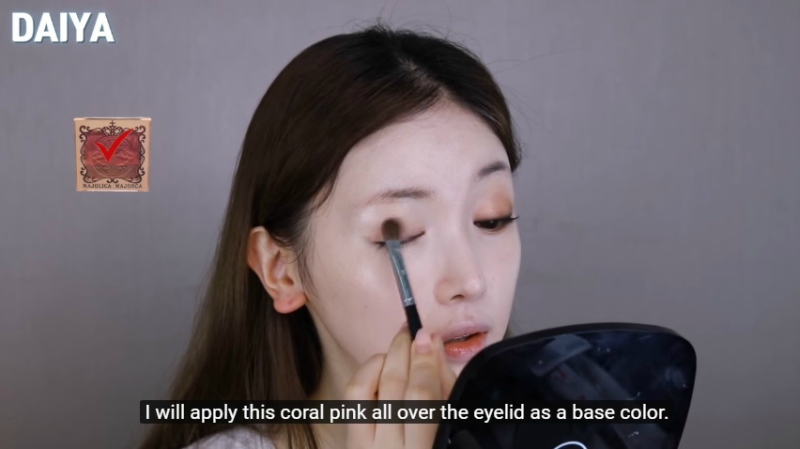 On the other side, Daiya pointed that Japanese eye makeup goes slightly natural without too much colors. She applied coral pink for the base and brown for the double eyelids.
"In Korea, the thinner eyes between lashes are filled, but in Japan, they seem to draw the eye line as thin as possible without covering between the eyelashes," she added.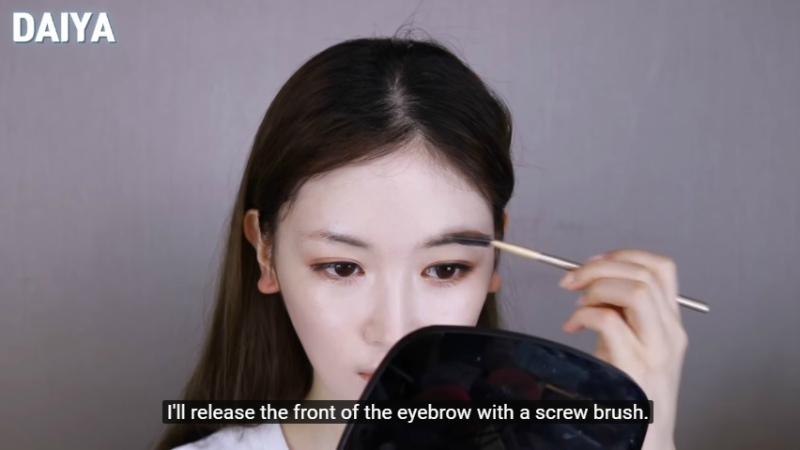 Daiya then proceeded to work on her eyebrows, noting that Koreans draw them with a little bit of arch and prefer them neat.
For the right side, she thought Japanese people seem to be using shadows instead of a pencils to draw their eyebrows.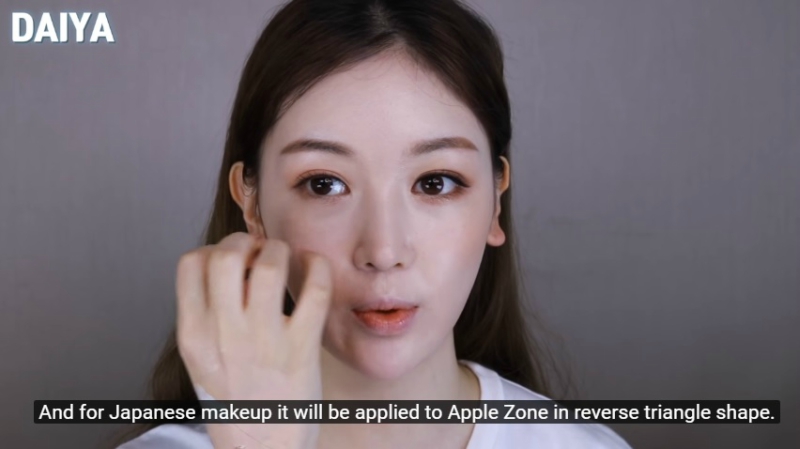 Daiya went on to apply blush and shading (including her nose) later. She said that blushing follows an oblique line in Korea, while Japan puts it in circles.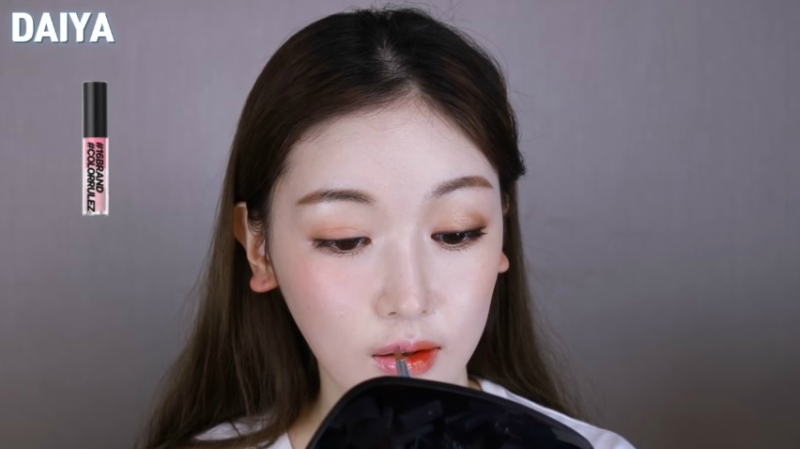 The Korean YouTuber then worked on her lips, using orange and red lipsticks on the Korean side. She used glossy pink and red lipsticks to achieve a "volume lip" for the Japanese side.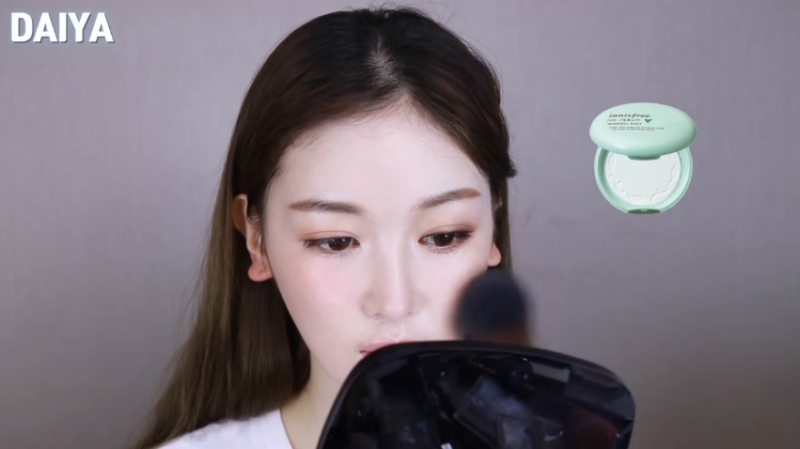 Lastly, Daiya stressed that semi-matte skin is a trend and applied a sebum control pact. She added that the Japanese may want to show a little bit of shine.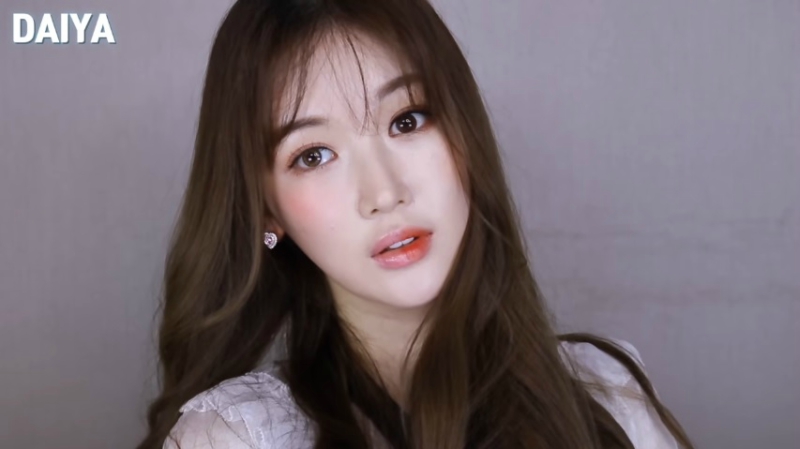 Fourteen minutes into using different cosmetic products, Daiya finished a side-by-side comparison of Korean and Japanese makeup trends with a stunning look!
She concluded the episode by saying, "I think both Japanese and Koreans like makeup that makes them look younger and nicer."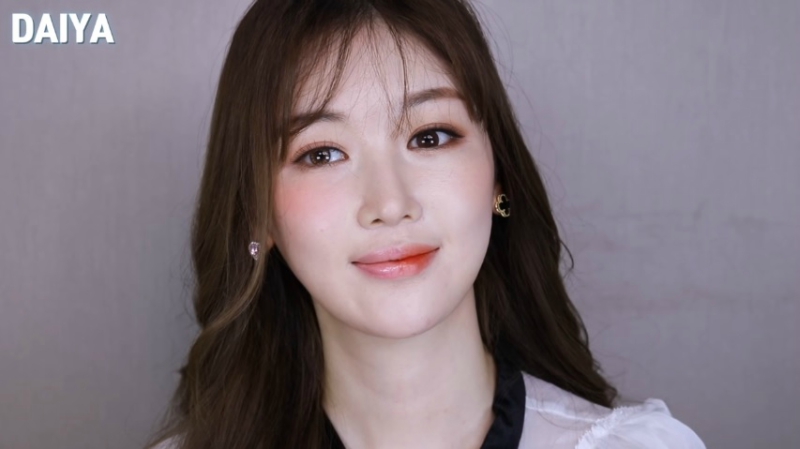 Do you agree with these differences in Korean and Japanese makeup styles?
Watch Daiya's makeup tutorial video below:
Featured Image via YouTube / 다이야 黛雅 Daiya