An Afro-Latina YouTuber is slowly building her online fanbase for her videos in which she describes her various escapades in Japan.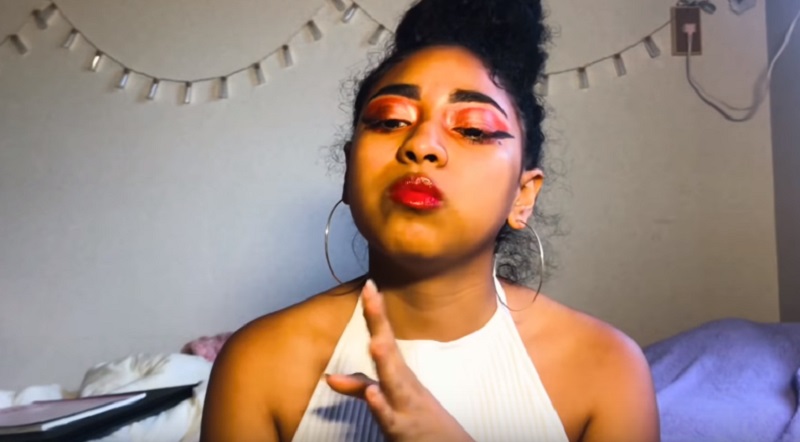 The 19-year-old vlogger, who goes by her handle "Morena," sparked some controversy after she described her life living as a "hoe" in Japan in some of her videos.
In one popular upload, she revealed that she has slept with dozens of Japanese men in a span of a few months.
In the video which has since been viewed over 200,000 times, Morena gives intimate details of her sexual encounters in Japan.
She claimed that Japanese men have "small dicks," although they reportedly make up for it with their "crazy foreplay" which involved making out with her "armpit and kneecaps" and a lot of "eating ass."
In the same clip, Morena admitted that she reciprocates the gestures with some freakiness of her own. 
According to her YouTube description, she is "studying politics in Japan for the next four years."
"I moved to Japan on my own at 18 to study Japanese Politics and Global Studies in one of the best universities in Kansai!" she writes on her Patreon account.
"I will be living in Japan from now until 2021 (possibly beyond) and I would love to share my journey with you! My content will be multidimensional, ranging from Japanese living + tips and tricks, mental health (BPD, anxiety, depression), political theories, the book I'm writing, and of course, hoeing. Get ready."
Other videos on Morena's channel touch on a variety of topics about life in Japan, such as getting one's hair done at a local salon or eating Mexican food there.
Feature Image via YouTube / Morena in Japan