"Shady Agents" is an upcoming party game in which players take on the role of undercover agents who must use keen observation and some deductive skills to outsmart their opponents and win.
Created by the folks behind the popular YouTube channel JustKiddingParty (JKP), an offshoot of comedy channel JustKiddingFilms, the game is described as a mix between party games "Mafia" and "Never Have I Ever."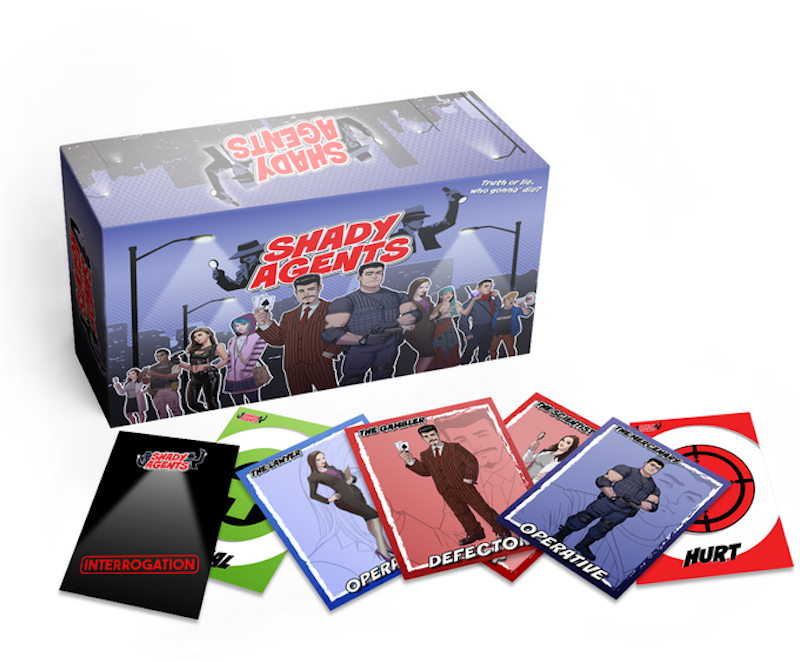 As secret agents based on the JKP cast, players either belong to the law-abiding agents who are trained to tell the truth or crooked operatives who are skilled at lying.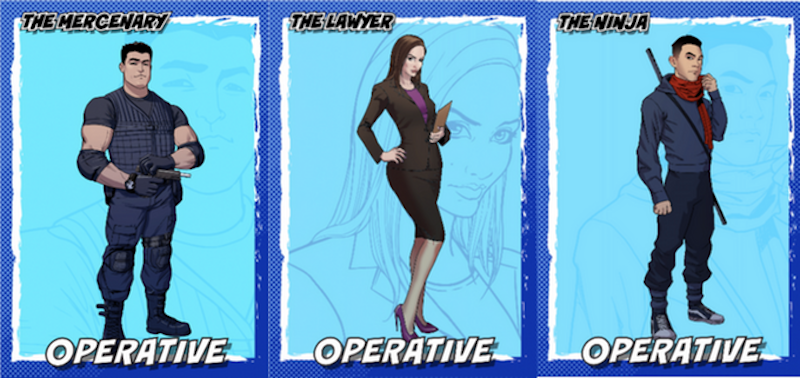 Four to 10 players can join the game, which uses a clever mechanic that pits either side strategizing to help their allies while harming foes.

Each role must remain hidden at the start of the match, and the "agents" must communicate with each other by using either lies or truths.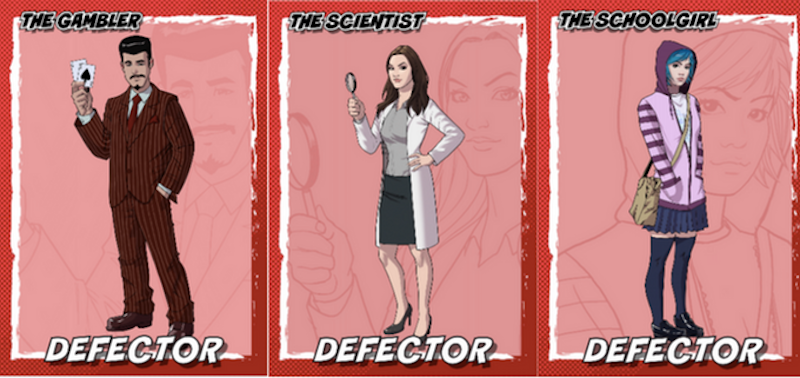 As agents begin to uncover other players' "spy code," they can hurt players on the opposing team with the Bullet card and heal teammates with the Medical Kit card. Each team gets +1 for each Medical Kit and -1 for each Bullet played. Points are counted at the end and the team with the highest score wins.
Check out how the game is played by creators Bart Kwan, Joe Jitsukawa and the rest of the gang below:
Currently seeking backers on Kickstarter, the game so far exceeded its goal of $25,000 in just two days.
After just two weeks on the funding platform, Shady Agents received a total pledge of over $43,000 from more than 1,000 backers.
"The Shady Agents game is a labor of love for the entire team at Just Kidding Party," the creators wrote on their Kickstarter page. "We have been playing games and doing fun challenges on our YouTube channel for over five years and we know how much you love watching us and being part of that journey. So, last year, we started thinking about putting our own game together and as we teased the concept on our various platforms, the response we received was overwhelming. And that's what resulted in Shady Agents Game."
Just Kidding Party plans to deliver the game to its backers by November.
Featured Image via Kickstarter / Shady Agents