Alice Kim, a university student from Toronto, Canada, ran into a minor crisis over a week ago after washing her four-year-old Totoro plushie.
Shocked to discover that her stuffed toy had lost its eyes, Kim panicked a bit and shared her misfortune on Facebook group Subtle Asian Traits.
In her post, Kim uploaded an image showing the sorry state of the adorable "forest spirit" from the Studio Ghibli anime film "My Neighbor Totoro."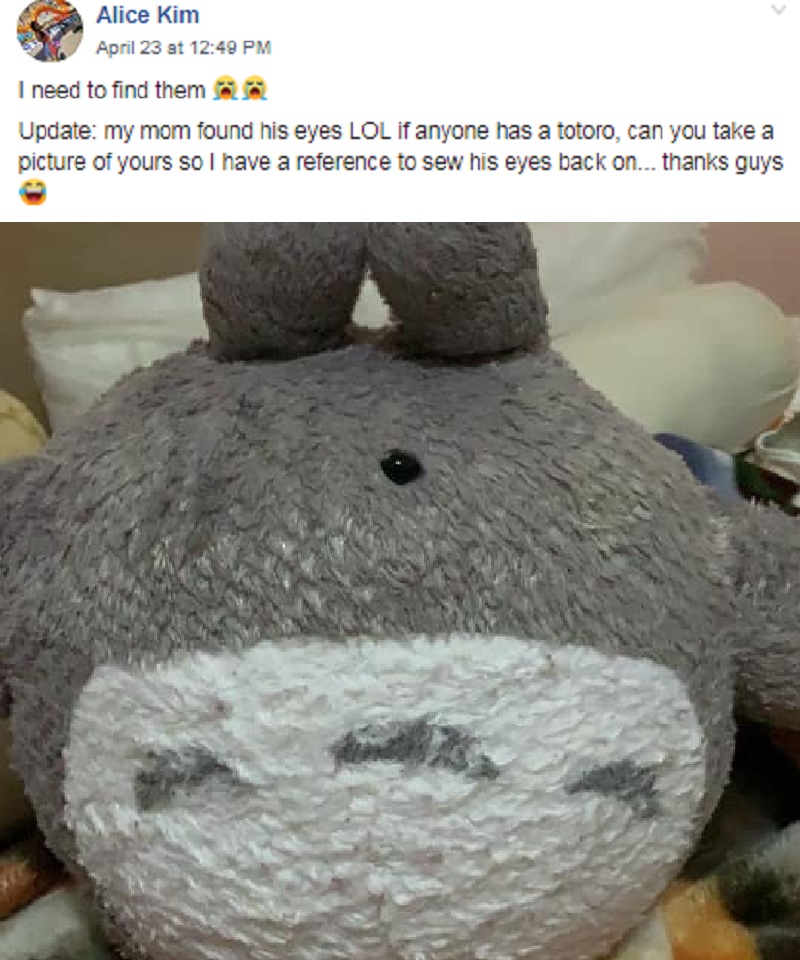 Fortunately, her mom eventually found the character's missing eyes and it's now up to SAT group members' assistance to help Kim figure out how to fix her old toy back.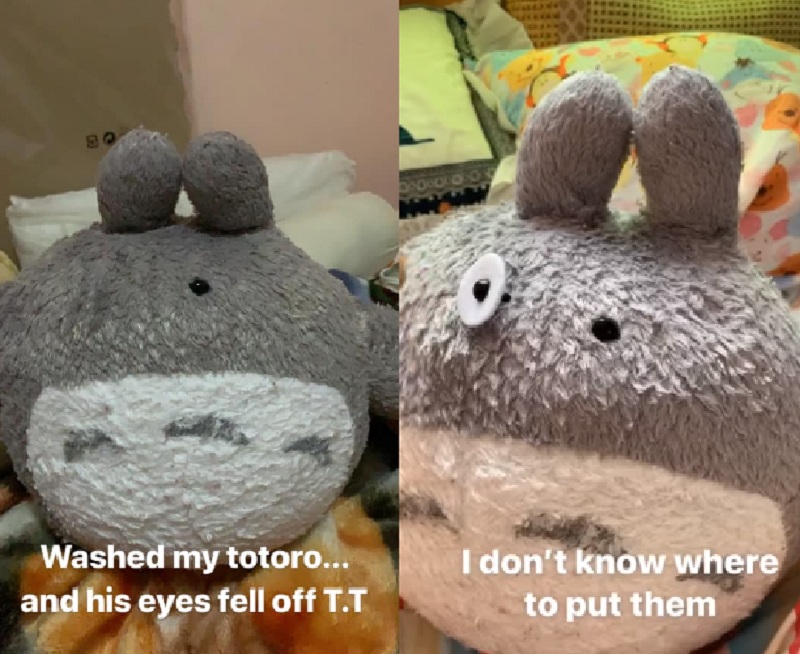 Kim's post reminded some commenters of their own horror stories concerning their Totoros: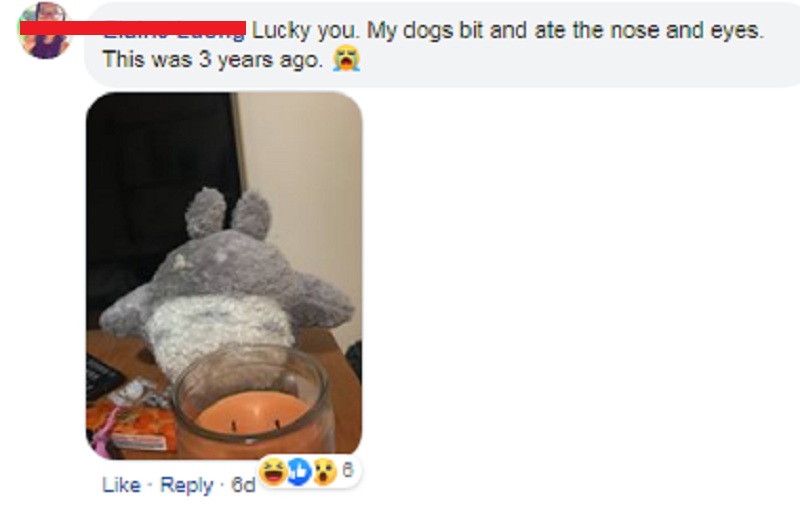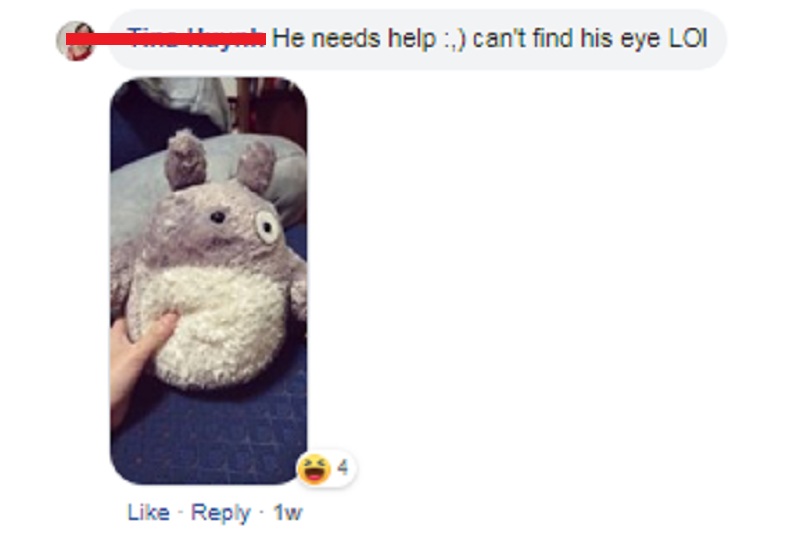 There were also those who answered the call for help and provided the much-needed guide.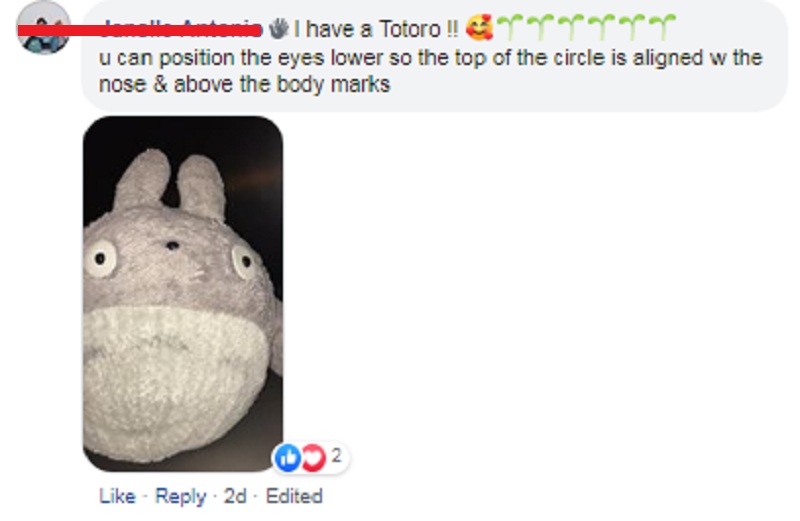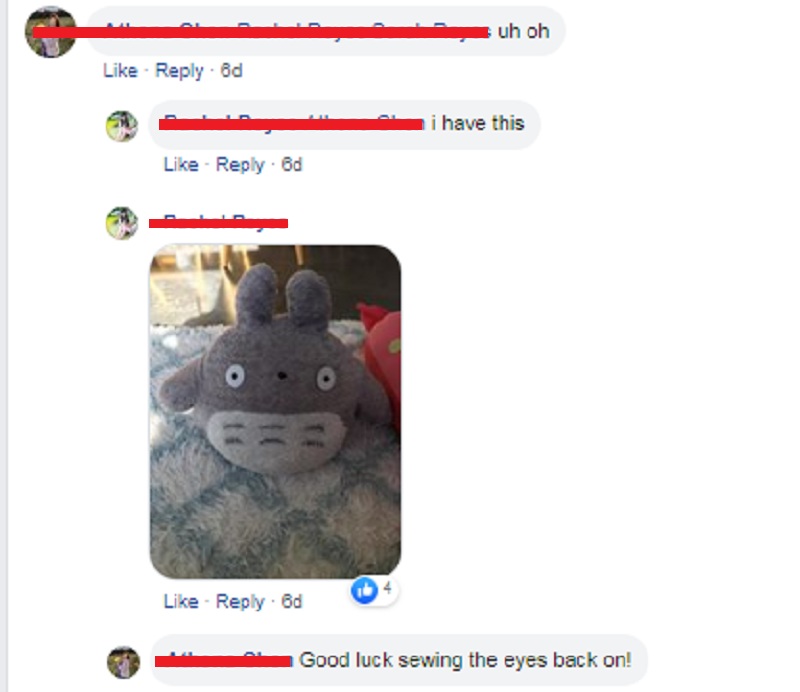 Kim told NextShark that the picture references the helpful netizens sent her will be of great help when she finally finds the time to sew the eyes on her Totoro.
 According to Kim, she was delighted at the amount of attention her post got.
"The SAT feedback was funny and I'm glad I was able to raise awareness for Totoros around the world about the importance of cleaning your toys the right way," she said.
She further shared that she really enjoys studio Ghibli movies and the Totoro plushie was a gift she received on her birthday four years ago.
Featured image supplied by Alice Kim