Videos of Instagram user amy_luciani went viral yesterday after they were shared on Facebook by another netizen.

In the video clips, Luciani featured a middle-aged Asian man she identified as "Mr. Chow EatADog Ling", a supplier of hair weaves.
She says she gets him drunk with Hennessy so she can get bundles of free hair.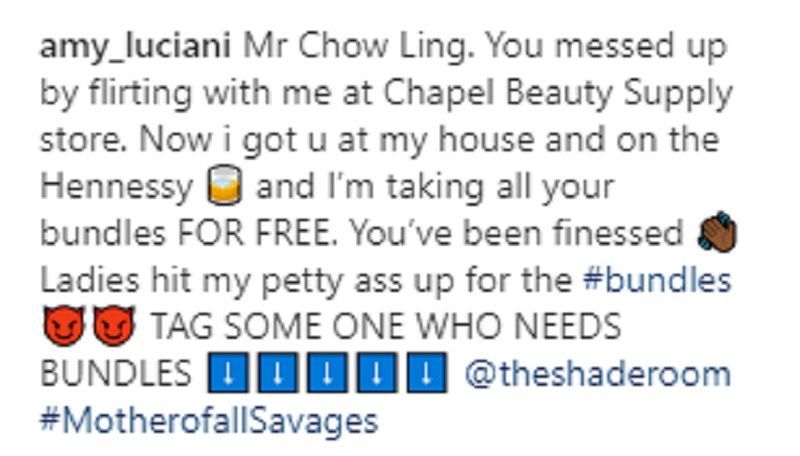 "I'm the biggest Savage of 2018 ‼️" she wrote in the caption of her first video. "I refuse to pay for another bundle of hair so I decided to invite my hair plug over and get him drunk. I'm making him transfer his hair account into my name as we speak."
In the videos, Luciani made fun of the man while occasionally speaking in a fake Chinese accent.
She also openly said she was conning or "finessing" him while referring to him as "boyfriend" at times and allowing him to kiss her on the cheek.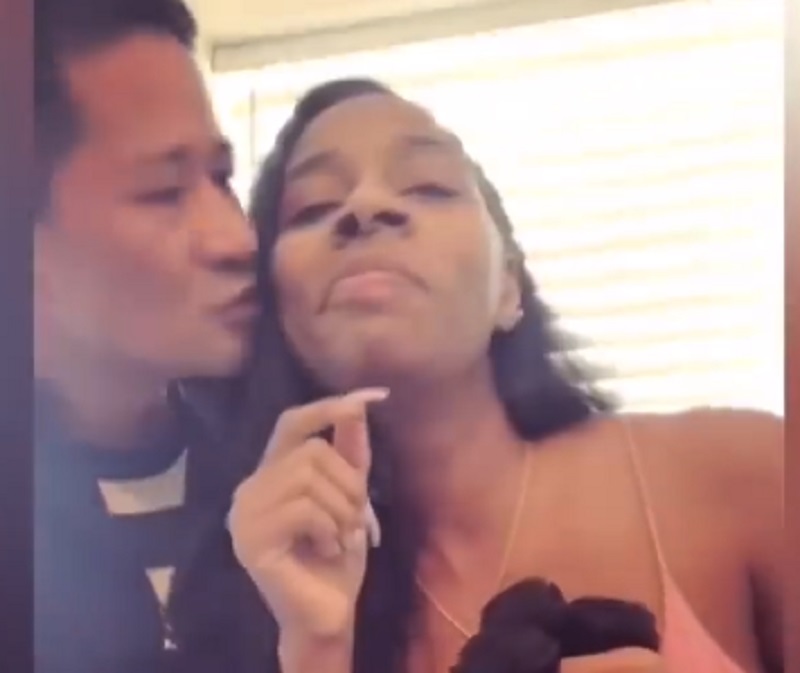 She proudly showed off the box of hair extensions she claimed she received from him.
Many of her like-minded followers laughed along with her antics: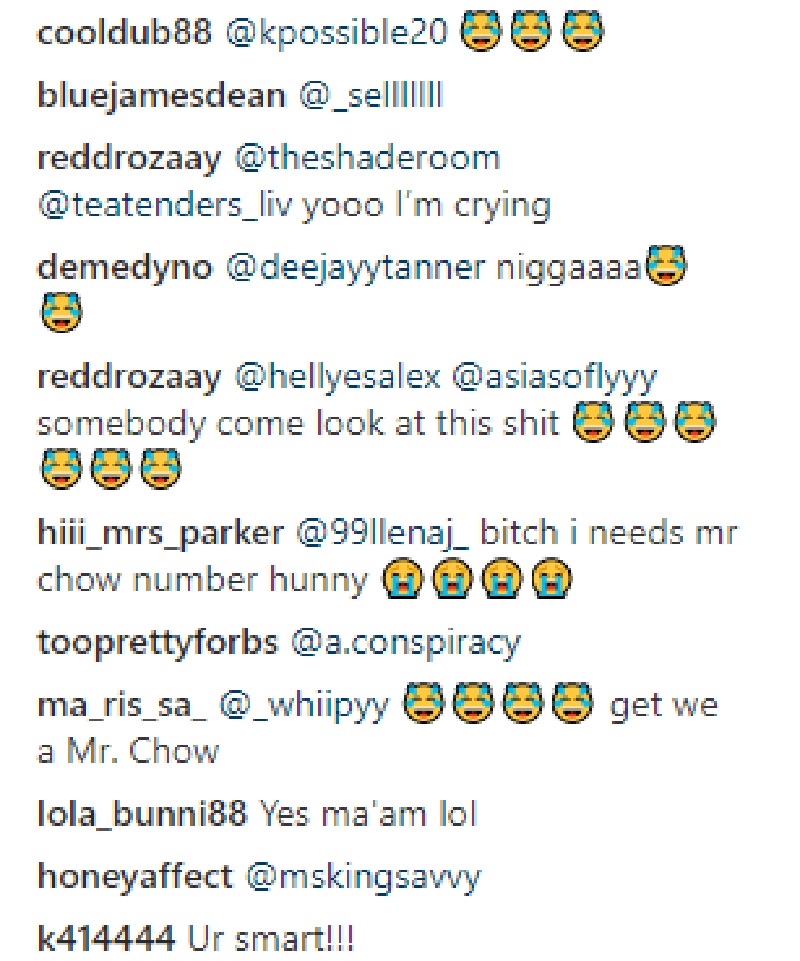 Others, however, called her out for being racist and abusive.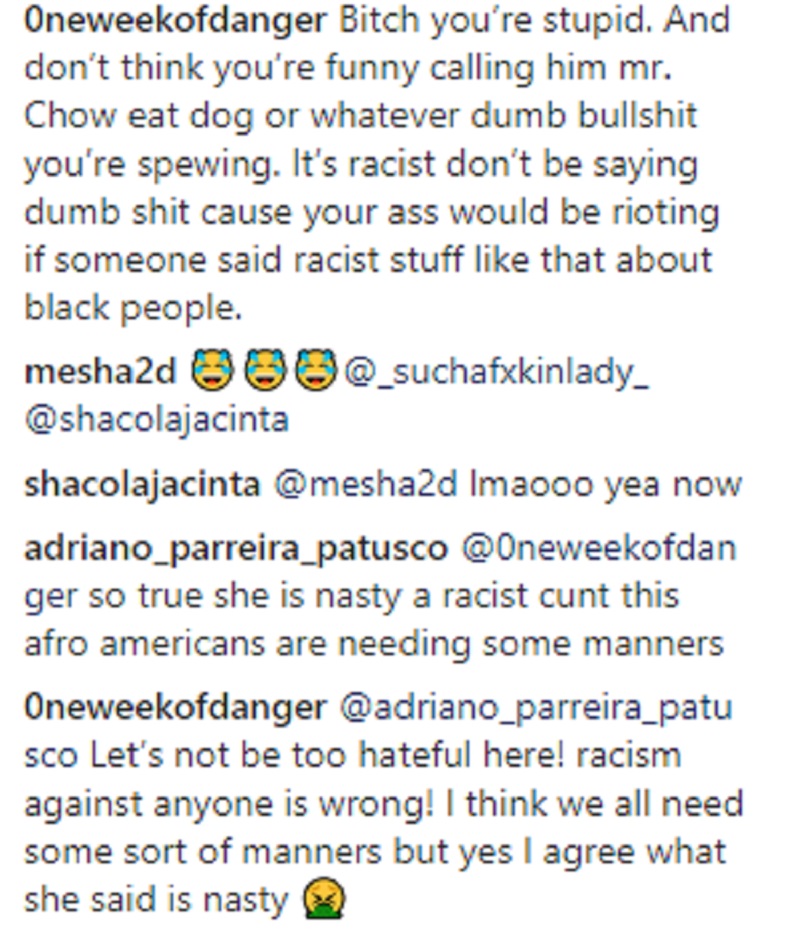 There are also those who say it's a fair deal since it appears to be a mutualistic relationship, especially when you realize, hair plugs don't cost that much in China.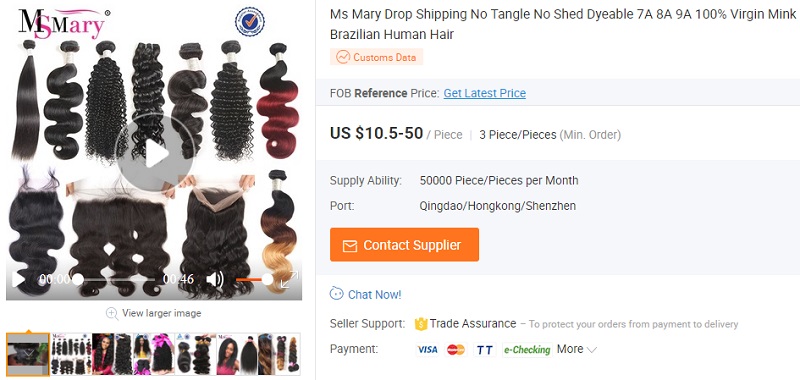 As pointed out by some netizens, a good question to ask would be: Who's "finessing" who?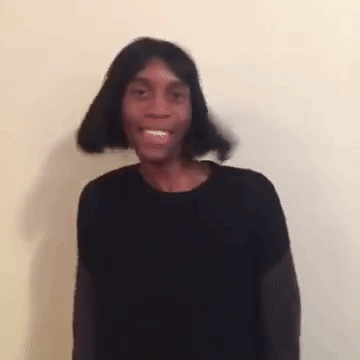 Feature image via Instagram/amy_luciani