A BMW dealership in eastern China was forced to call the police after a woman protesting faulty airbags damaged a car in its showroom.
Baode Automotive Sales Service, located in Danyang, Jiangsu province, claimed that they had taken photographs of the damaged car before calling authorities.
The incident, which occurred on April 19, follows a string of similar protests that have taken place across China after one customer's battle against a Mercedes-Benz dealership.
The customer, who complained of an oil leak from her new car, has since been "satisfied" with the settlement, which grants her a new vehicle, a 10-year VIP service, a trip to Germany and a birthday celebration.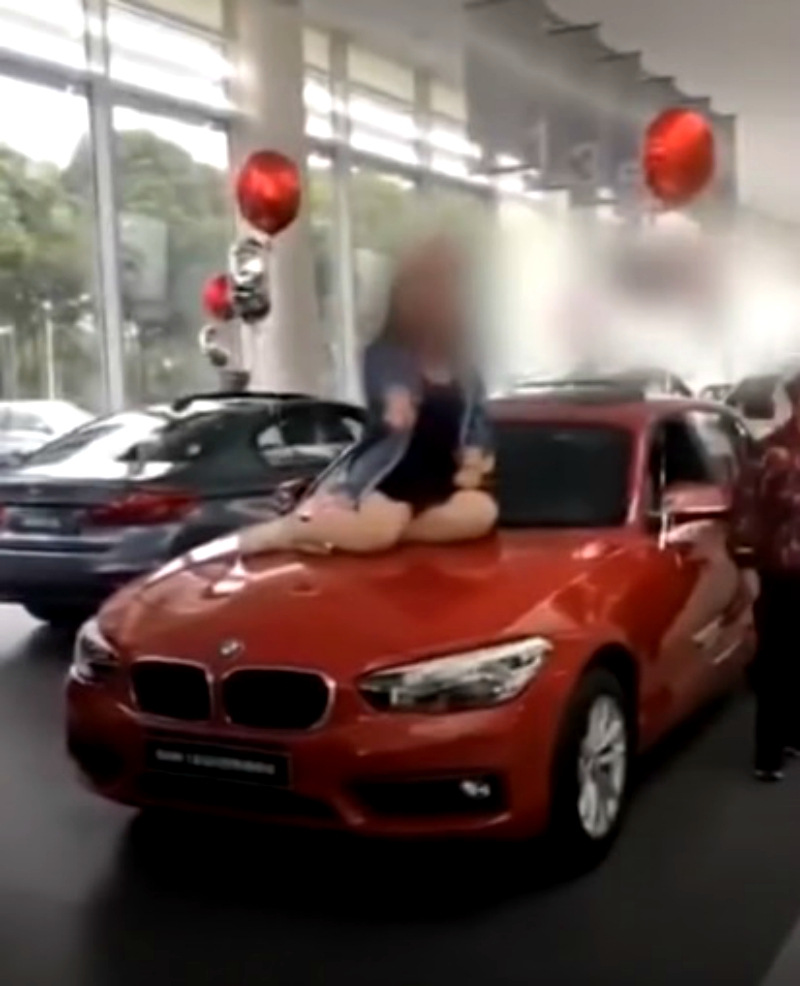 Like the Mercedes customer, the BMW owner, identified as Yang, sat on the hood of one of the cars in the dealer's showroom before airing out her grievances.
"What a BMW! There's a problem but no one stands up to solve it."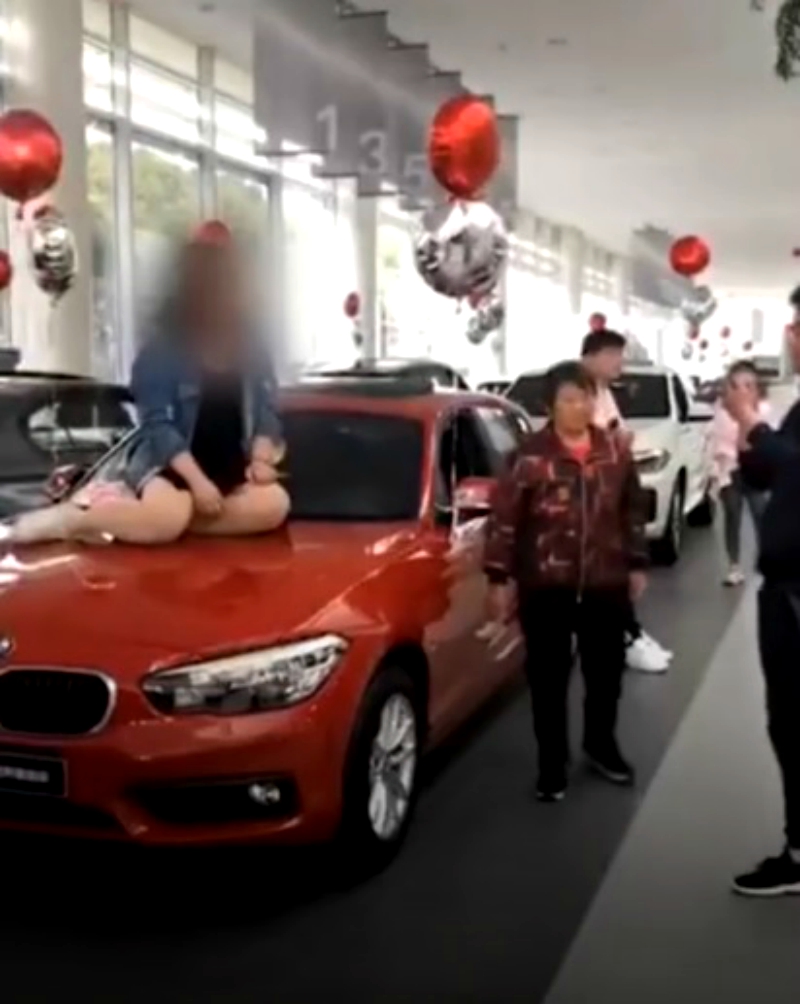 Yang, who also sat on a red car, claimed that the airbags of her X1 SUV did not inflate during a previous accident, causing injuries to passengers.
Additionally, she claimed that the dealership had asked her to pay a financial service fee of 8,000 yuan ($1,200), Zhenjiang Minsheng Channel reported.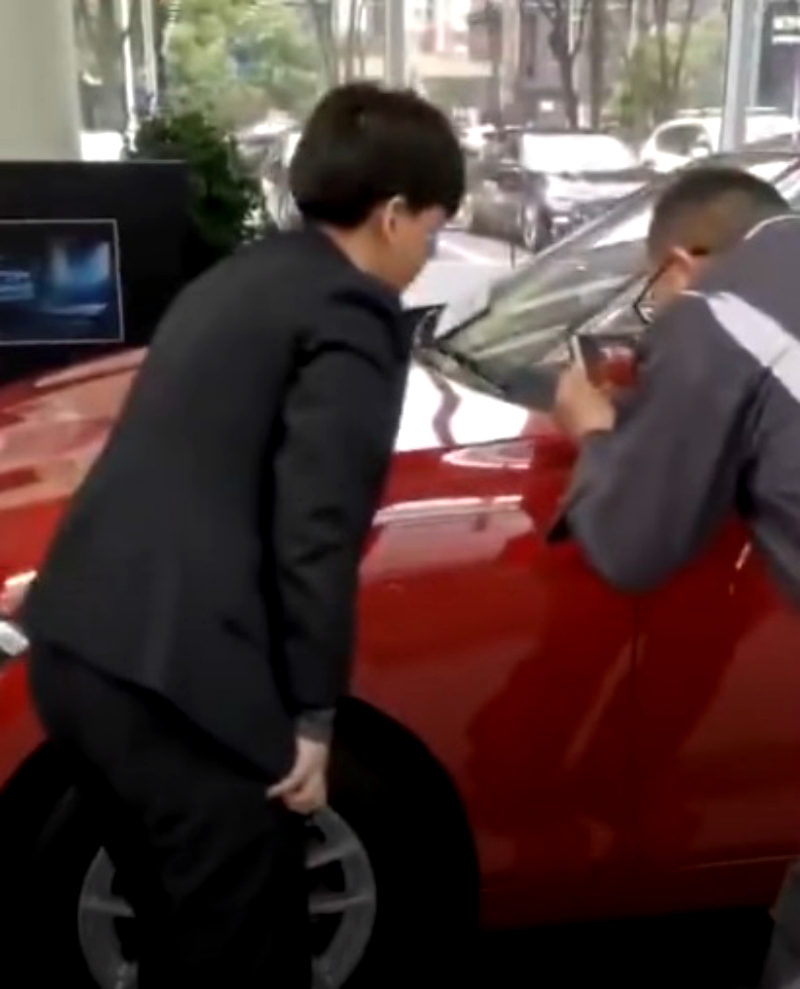 Amid the customer's protest, a staff member decided to call the police because the hood of the car had been damaged.
"She could have talked to us nicely. There's no need for her to sit on our car. And the thing is that she destroyed it," the staff said, according to Beijing Time.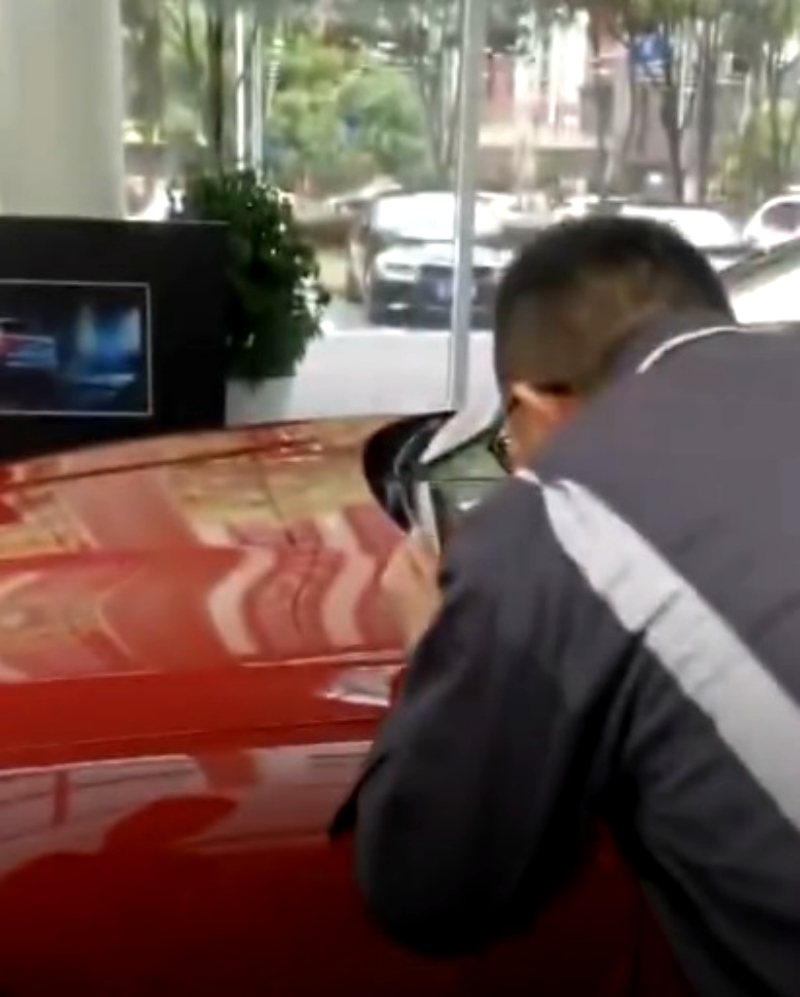 The protest, which was caught on video, has since gone viral on Chinese social media, with many slamming both the woman's weight and the hood's durability.
Weibo users commented:
"Weight does not allow such rights."
"Is she not aware of her few pounds?"
"Mercedes: We are stronger than BMW."
"It seems that the quality of BMW's hood is significantly worse than that of Mercedes-Benz."
"Ultimately, the problem lies in the weight of this woman or the BMW's hood. Mercedes should take the opportunity to invite this heroine to sit on the hood of one of their cars."