A sample of registered white voters believed that they were more discriminated against than Asian Americans in a poll of registered voters this year.
The survey was conducted by Hill-HarrisX among 1003 registered voters of various ages, genders, religions, ethnicities and more.  It should be noted that the majority (682 people) of the 1003 sample size identified as white. The study was conducted online from March 1st to 2nd.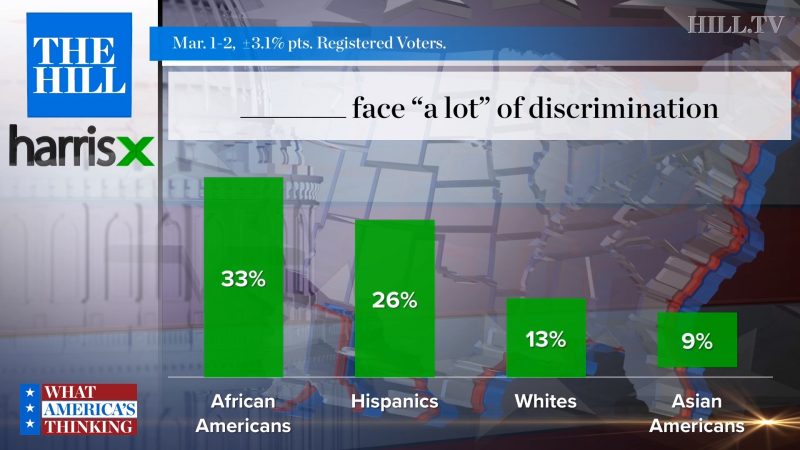 The data shows that 62% of registered white voters believe that whites face some form of discrimination ranging from "a little" to "a lot" while only 52% of registered white voters believe that Asians faced some sort of discrimination. Overall, white registered voters believe they faced the most discrimination while Black people faced the least.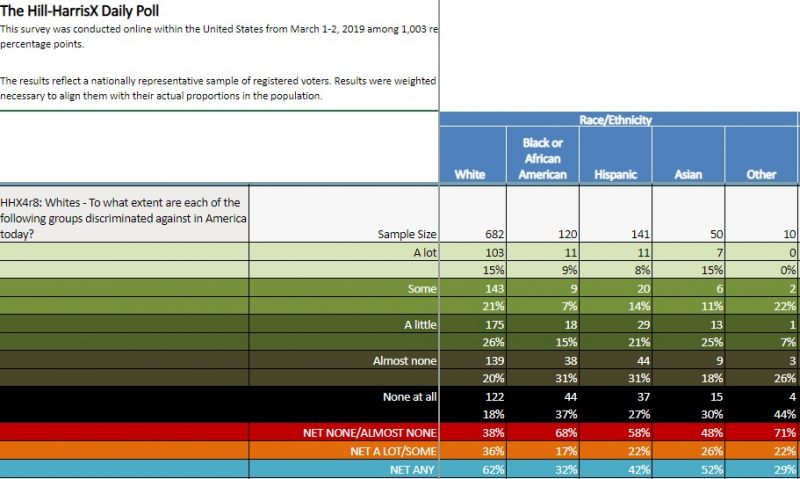 For registered Asian American voters, 81% of those polled believe Asians were discriminated against in some way, slightly above Black people (79%), while 67% of them believe that whites were discriminated against.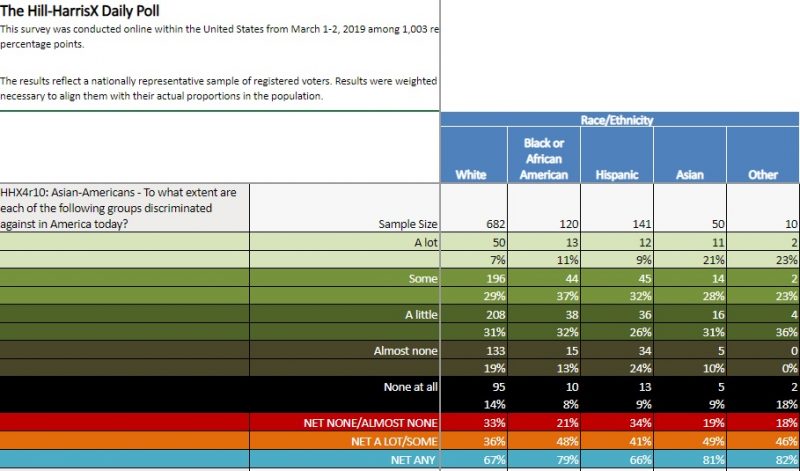 Additionally, 98% of registered Black voters believe they experience some form of discrimination while only 66% believe Asian Americans face discrimination, less than when compared to whites (82%).
Lastly, 92% of registered Hispanic voters felt they faced discrimination while only 77% believe Asian Americans face discrimination.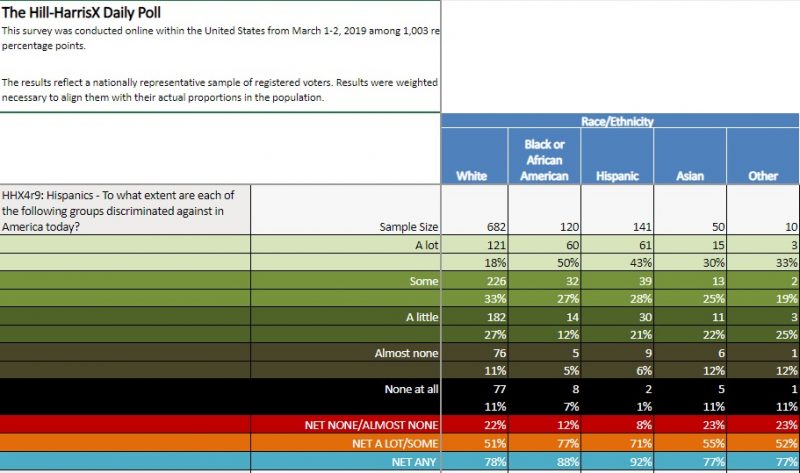 Last year, a study was released showing that Asian Americans suffered the most in regards to socio-economical well being in relation to perceived discrimination.
Janelle Wong, a researcher in both Asian American Studies and American Studies at the University of Maryland, did not feel the results were surprising.
"The dominant stereotype of Asian Americans is that they are high-achieving and face few economic barriers," Wong told AsAmNews. "This idea of Asian Americans as a uniformly successful 'Model Minority' is so tenacious, that even some Asian Americans themselves have internalized the idea."