A considerable fraction of White Americans are bothered by people speaking foreign languages, a new survey from the Pew Research Center shows.
According to the survey, nearly half of White Republicans, or 47%, say that it bothers them "some" or "a lot" to "hear people speak a language other than English in a public place."
Meanwhile, 18% of White Democrats responded similarly, the Washington Post reported.
The survey, which polled 6,637 respondents earlier this year, looked into people's views on the country's growing racial and ethnic diversity.
In terms of total figures per race, Whites emerged on top at 43% being bothered by hearing people speak a language other than English in public, followed by both Black and Asian Americans at 24% and Hispanics at 14%.
Interestingly, most Americans, or 70%, say that they would not be particularly bothered with the idea, with 47% claiming that they would not be bothered at all.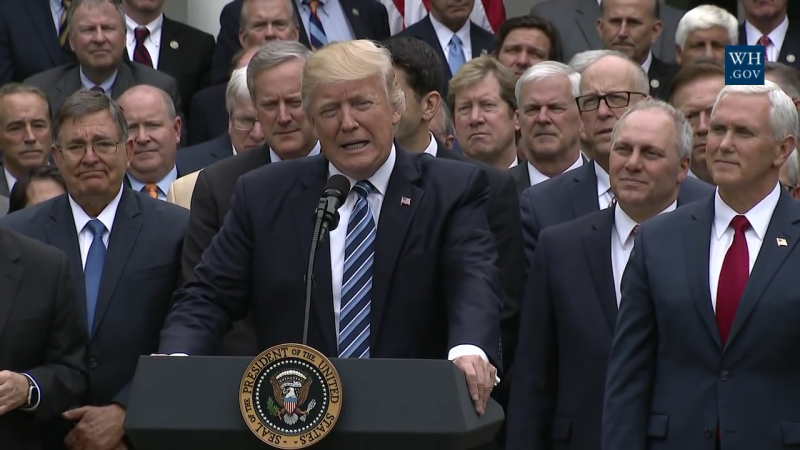 The survey published on Wednesday has been making rounds on social media, with Asian Americans expressing their thoughts on the issue.
"This statistic sends a chill down my spine: almost half of surveyed Republicans don't like hearing people speak a foreign language (other than English, I assume) in public places," journalist Gil Asakawa commented.
Some believe that "a lot" and "some" discomfort do not make significant difference. Others suspect that to Whites, "foreign" is anything "non-White."
Twitter users commented:
First, the 47 percent comes from adding up the "a lot" and "some" responses. Maybe I'm reading this wrong, but "not much" is still some. Put this way, 3/4 of white Republicans and 42 percent of white democrats are bothered to hear a foreign language in public. pic.twitter.com/VjOdmhx79z

— Kevin Yang 楊凱筌 (@YangKevinK) May 9, 2019
[signs up for a tagalog class]https://t.co/v0gBMaMHNf

— bettina makalintal (@bettinamak) May 8, 2019
This statistic sends a chill down my spine: almost half of surveyed Republicans don't like hearing people speak a foreign language (other than English, I assume) in public places. https://t.co/3g8iVn9sFh

— Gil Asakawa (@GilAsakawa) May 8, 2019
Being bilingual is a wonderful thing. Curious how many of these foreign language-fearing respondents speak a second language themselves. https://t.co/rqcsm1duDG

— Ghim-Lay Yeo (@ghimlay) May 8, 2019
— ⚡ Detective Hirochu 🐁 (@hirokonishimura) May 8, 2019
I wonder if this white Republican discomfort extends to hearing, say, white people speaking French. https://t.co/hedxAavv8U

— Angry Asian Man (@angryasianman) May 8, 2019
This Asian speaks English, French, a bit of Italian, and am currently learning Spanish. Why? Because humans were meant to speak more than one language!

— Joel Delizo 🇨🇦🏳️‍🌈🇺🇸 (@jgd1968) May 9, 2019
I'm sorry but those white people can just kiss my a—.

— Von White (@VONSTERFITNESS) May 8, 2019
"Foreign" to white people usually just means "nonwhite" and that applies to languages

— CK (@ckeh1) May 8, 2019
With the exception of European languages 😒

— Kevin Ho (@khonation) May 8, 2019