A street fight reportedly occurred between an Asian actor and a White man in the San Francisco Bay Area after the latter allegedly kicked the former's sports car because it was "too loud."
A video of the incident was shared on the Facebook group Bay Area Cars before it was taken down. But a mirrored video was uploaded to Streamable.
One of the involved parties, Nan Lin, is an emerging Asian actor who made his big screen debut as "Donny" in John Maringouin's "Ghostbox Cowboy."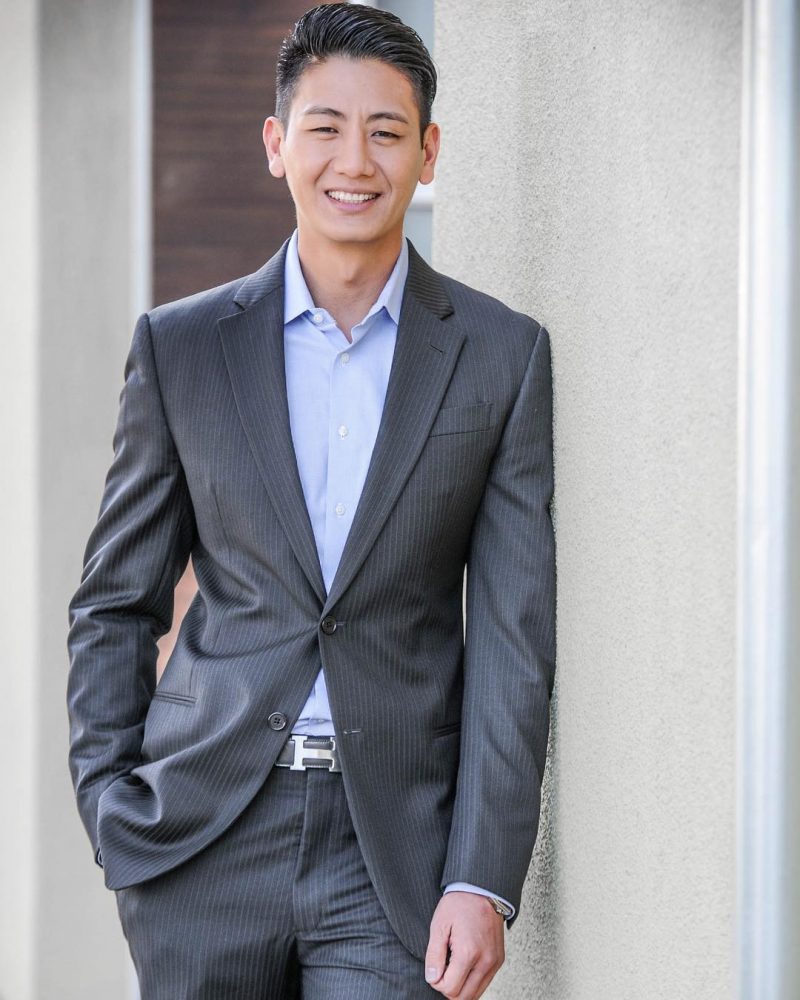 "So basically Asian dude got his Audi R8 kicked by white dude because apparently it was 'too loud' lmao. Asian dude gave him that combo tho," the post said before it was deleted.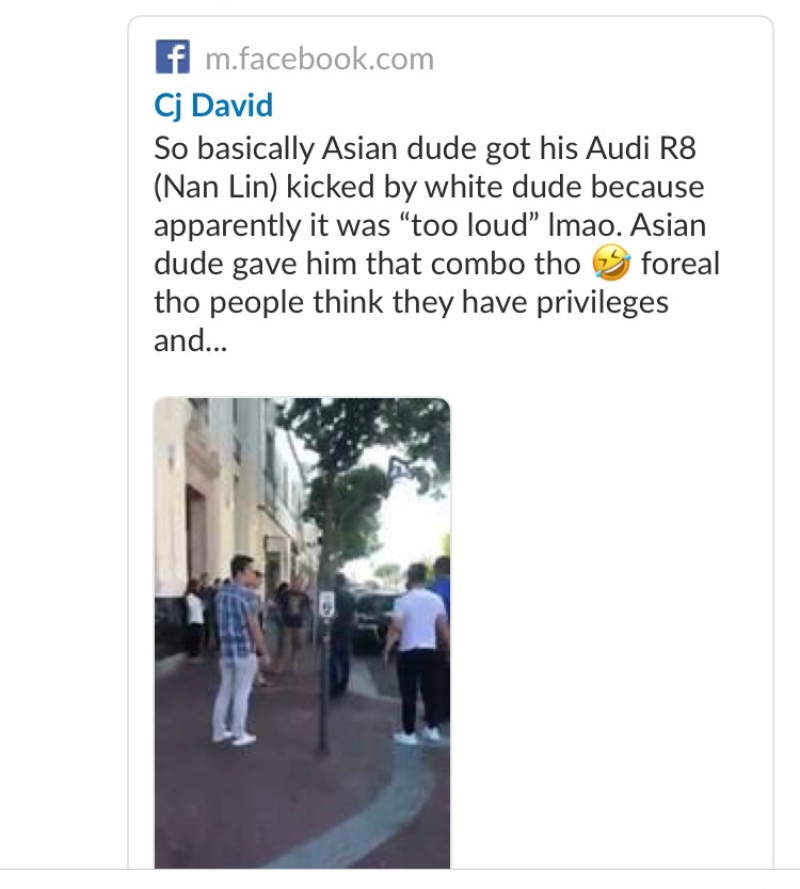 Somehow, the news managed to stir discussions on Reddit, where users tried to make sense of it.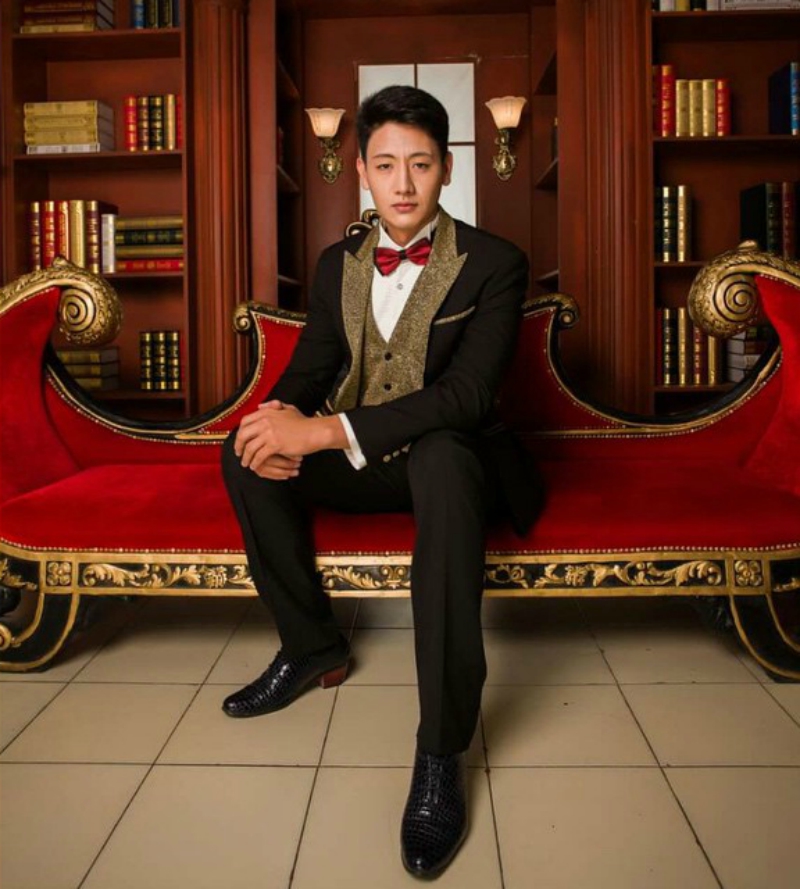 One user broke down the series of events, explaining how Lin served himself justice:

Meanwhile, some alleged that it was a "racist" incident, claiming that the White guy "was definitely pissed to see a well-groomed Asian with a nice car."


Others questioned why Lin did not get any help: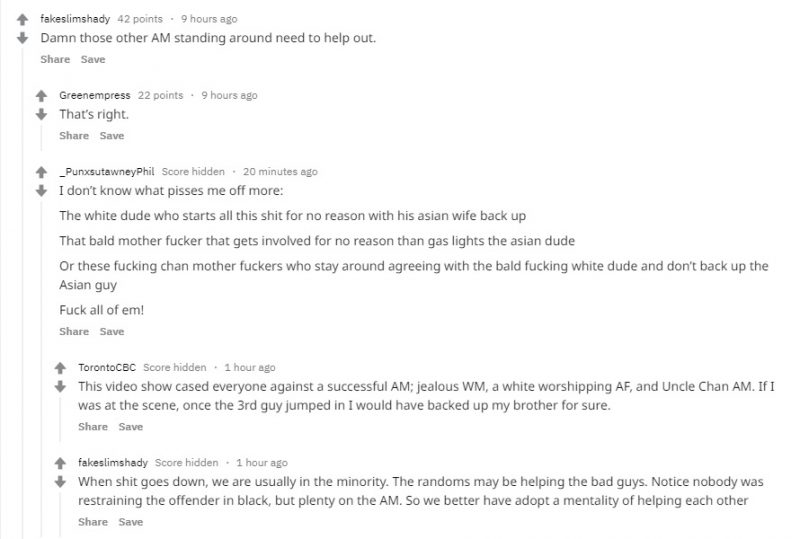 Lin also received support on Instagram:
"You taught that man a lesson."
"You should be a boxer."
"Well done kicking his a**."
"My dude got hands!"
"Respect."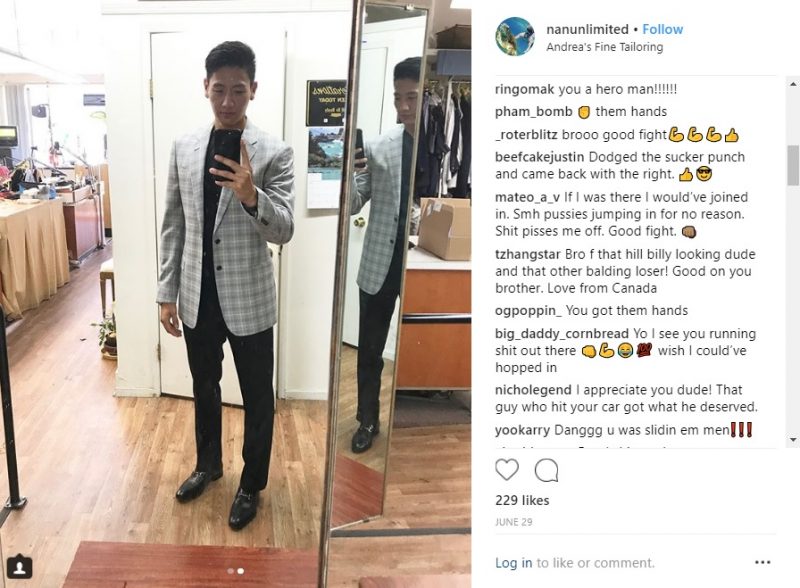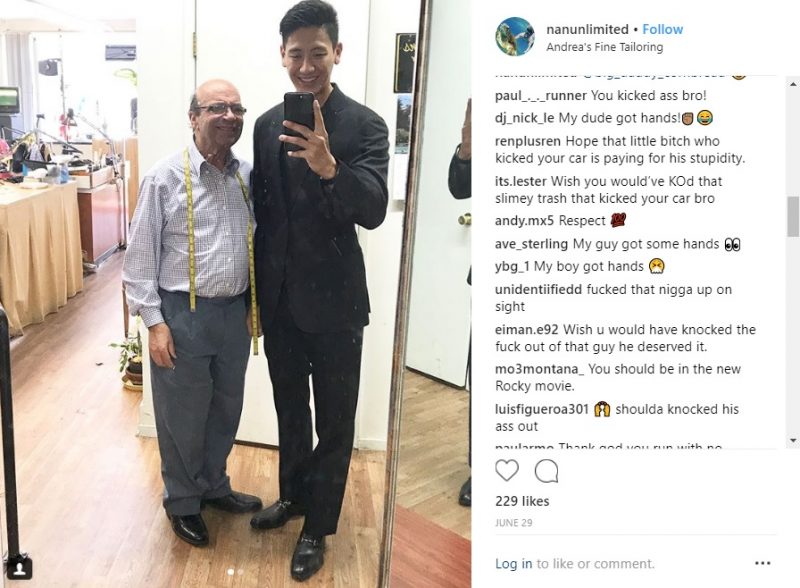 Lin also told Nextshark his side of the story:
"On July 7 about 6:30 p.m., I recall revving my engine twice down B Street in San Mateo, I was showing the passenger of my vehicle what it sounded like — this was the first time he has been in my car since some minor modifications. We drove not two blocks from where my passenger got into the vehicle. 
"I first noticed the guy while he was yelling 'fu*k you' and flipping me off from the sidewalk. He was walking parallel to my driving direction. We had the incoming traffic lane and the lane of parked cars between me and him. I was driving at very low speeds due to traffic in downtown San Mateo. Already I knew he was probably pissed because of the exhaust sounds. In my mind, him engaging me is OK since I may have caused him to be upset.
"He came into sight again when I was in the first position at a red light waiting to make a left turn. He is on my left, and the incoming traffic lane is now the only distance between me and him. Light turns green, I proceed forward but yielding to incoming traffic, now he begins to cross the street, we are still parallel as my car is still facing the same direction. 
"As he crossed the street, he kept taunting me, asking if I was gay, if my male passenger was my girlfriend, and I responded, 'No, but if you keep taking I'll end up making you my girlfriend.' At this moment I noticed his daughter was walking alongside of him, and this guy is still acting out; now I'm verbalizing 'Don't be stupid in front of your daughter… don't set that type of example… look at what you are doing in front of your child… it's not worth it,' etc. 
"Once the incoming cars clear, I begin my left turn, my car is now almost fully facing the street I was turning towards, and I come to a complete stop while yielding to pedestrians from both my left and right crossing the street.
"He is on path to cross in front of my car, as he does, he actually stops and continues the harassment. The pedestrians to my right have all cleared my path, and he is still dead center in front of my car talking trash while holding his kid's hand; I am sitting laughing and making jokes with my friend inside the car, mainly about how much of a dirtbag this guy is, to be so low in front of his child. I tell the guy who is in front of my car 'Keep moving, you salty prick!' He mumbled some more, then proceeds to clear my path. As he clears my path, I drive forward, and that's when he back kicks my car. I heard the impact, and I was in complete disbelief, but right away I pull over, relatively away from the original position of being in the middle of the intersection, so at least traffic can still proceed behind my car. 
"My first thought is to get out to check my car, so I did. Next, I needed to have a chat with this guy and detain him for the police, so I can press charges for vandalism. As I approached him, he extended his hand as if he was going to strike me, and instinct kicked in from that point forward. 
"That's not the end of it, right when the fight starts, some guy out of the blue tackles me… and he is claiming he is just breaking up the fight? Really? You break up a fight by doing a flying blindside tackle? 
"The police arrived on the scene in less than five minutes, they go through the formalities, then essentially tells me, 'If you press charges on him, he will do the same to you.' No one pressed charges."
Featured Image (Left) via Instagram / nanlinofficial