A video of John Cena trying boba tea for the first time has the internet craving for more.
WWE followed the Lao Gan Ma-loving wrestler to the streets of Yinchuan in Ningxia region China in late September as he tried local street food.
The four-minute video begins with Cena walking along a street before turning his attention to a nearby food cart.
"When you walk into the streets of Yinchuan, especially this street, it smells of wonderful spice … but I have no idea what these foods are," he says. "So basically we're just gonna walk into a cart and order some."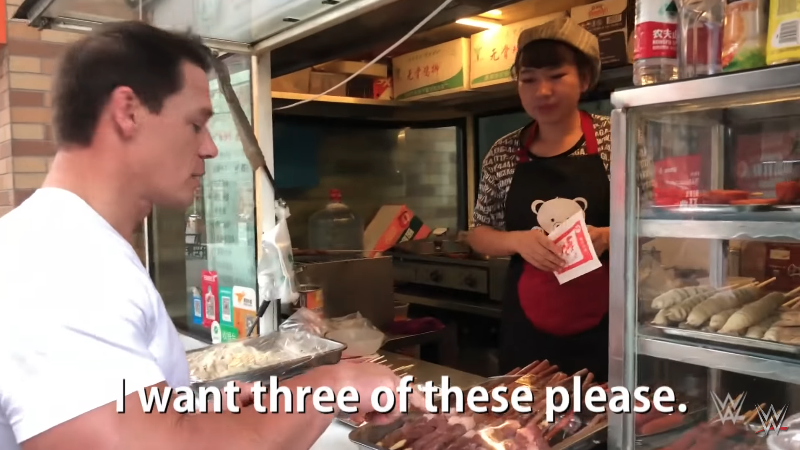 In fluent Mandarin, Cena orders three sticks of spicy lamb skewers and some popcorn chicken for a total of about 20 yuan ($3).
"[It] smells so good, can't wait to taste," he says. "Every day I walk by this to go to my favorite restaurants, and every day, it makes me hungry … The smell, it's just so spicy and there's really no way to describe it."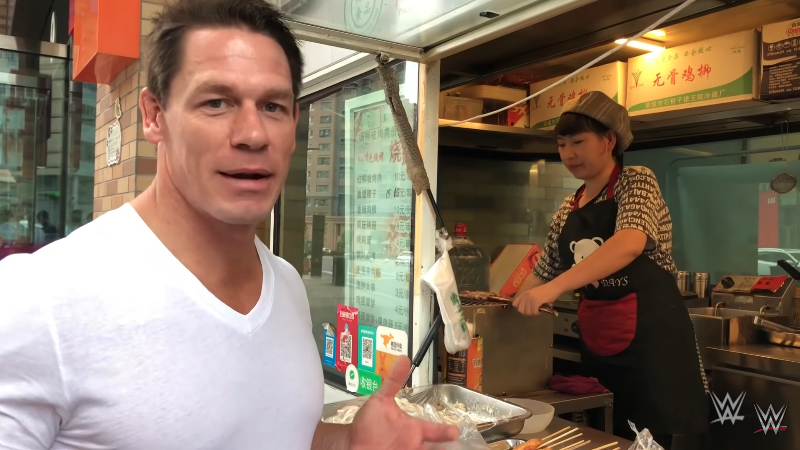 Cena tries the lamb skewers first, which he asked to be "not too spicy, but not weak-spicy."
"It's delicious… Absolute delicious," he comments.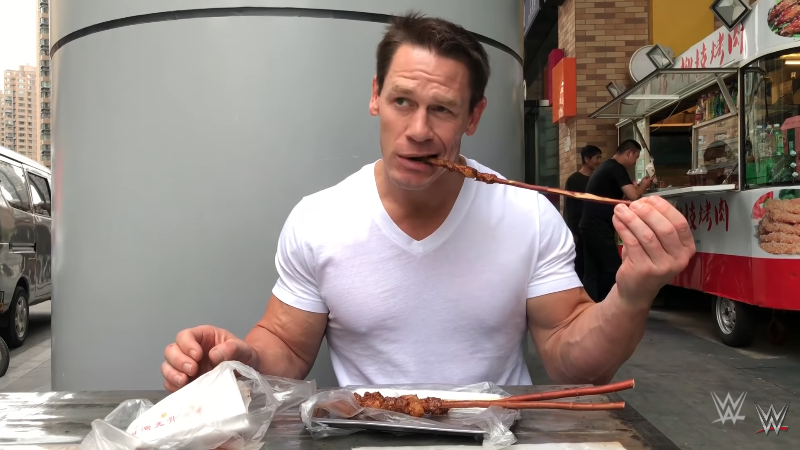 He then takes out some popcorn chicken, which were "mildly fried and tossed in spicy sauce."
"Very good," he says after a bite.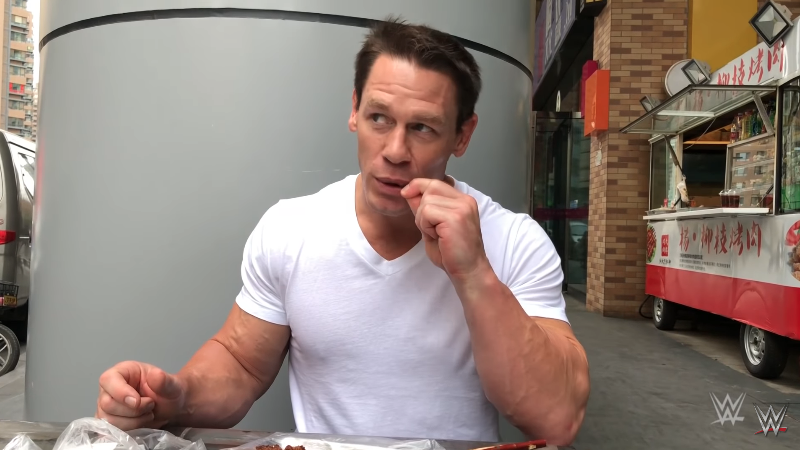 Finally, Cena's companion brings him a cup of boba tea from across the street because his mouth was already "on fire."
"Mmm … there's a lot of bubbles," he says. "Chewy. Tastes great. It's tea with a good gummy finish … interesting."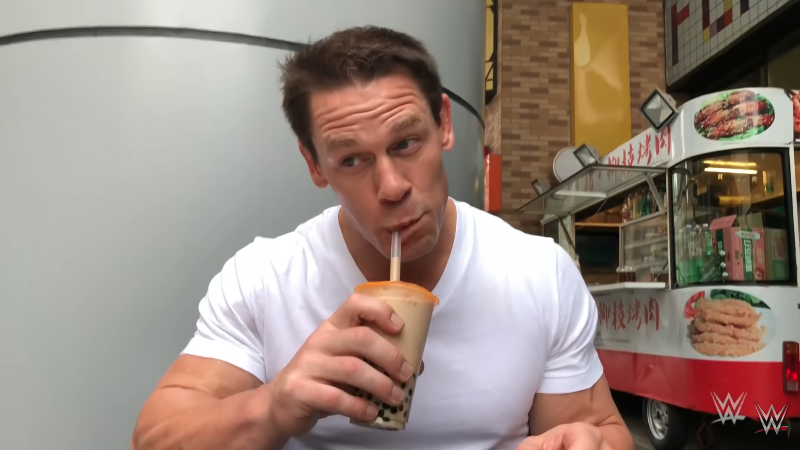 Cena's "fine dining from food mobile carts" has raked about 3.5 million views since its posting, with many being surprised to learn that he speaks Mandarin.
Some started calling him a food vlogger, apparently hoping to see more.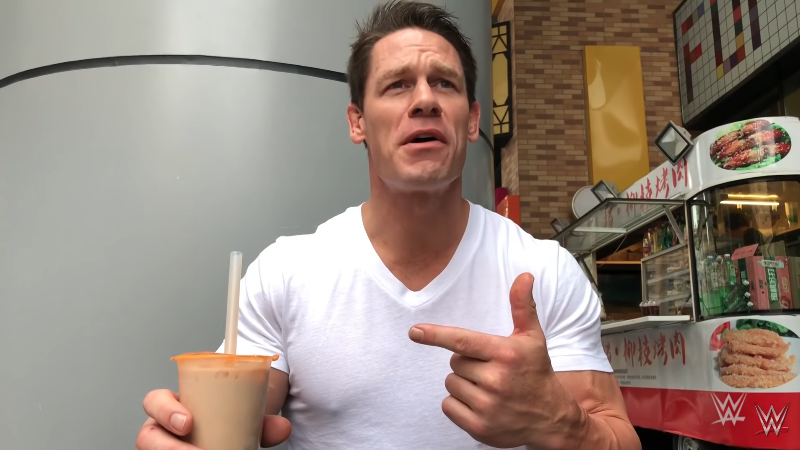 Others commented:
"John China."
"His Mandarin is pretty impressive."
"Netflix, give this man his own food show."
"WWE should [do] a TV show called 'John Cena: The China Adventures.'"
"When watching John Cena eat Chinese food is more entertaining than three hours of 'Raw.'"
Images via YouTube / WWE