In the context of sports, 1947 is perhaps best known for being the year in which the legendary Jackie Robinson broke the color barrier in baseball. Lesser known is the fact that over in the NBA — then known as the Basketball Association of America (BAA) — a Japanese American by the name of Wataru Misaka did the same thing.
The 5-foot-7 Misaka was selected by the New York Knicks in the league's inaugural draft, making history as the first non-White player to compete at the highest level of basketball. Though he only played three games before being cut, Misaka remains iconic as a pioneer who opened the door for minorities in the NBA.
Misaka, who turned 95 earlier this month, was a student and basketball player at Weber College in Utah when the Japanese attacked Pearl Harbor in 1941.
Although Misaka and his family were fortunate enough to avoid the ensuing order for Japanese internment due to their inland location, the reach of anti-Japanese sentiment was inescapable — just as it had been for Misaka's whole life.
Growing up in Ogden, Utah, Misaka routinely experienced racism in an environment that was described as "virtual apartheid" by Continuum. Japanese American children were prohibited from participating in extracurricular activities, and Misaka recalls being denied service at restaurants and being avoided on the streets.
"That's just how it was," he said.
During and after the war, that resentment was amplified. Fans at away games screamed for the "dirty Jap" to go home.
"Everybody our age fought a terrible war," Arnie Ferrin, Misaka's teammate and a long-time friend said. "They had friends killed. There was an animosity. Wat suffered the effects of that."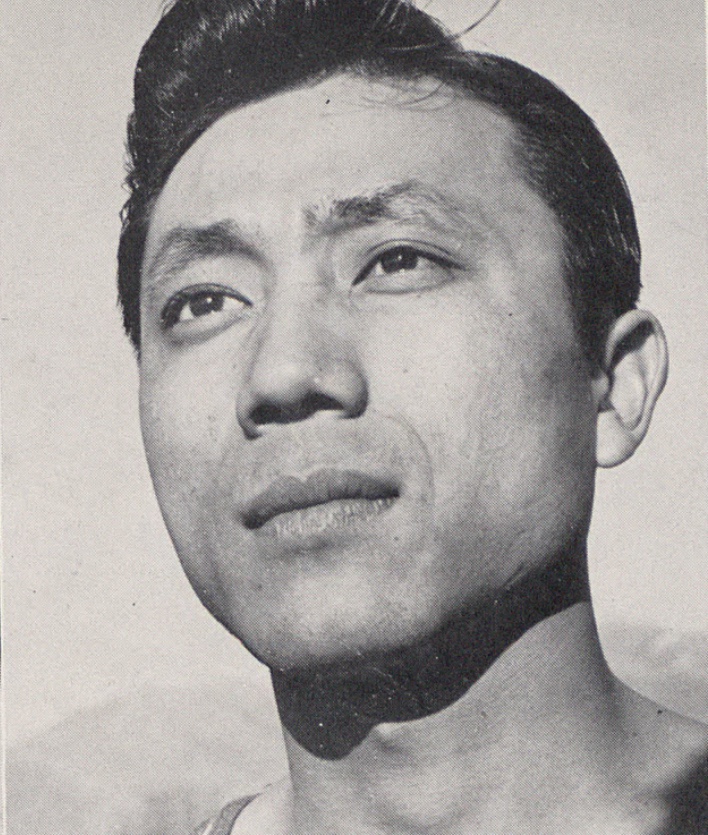 The adversity did little to dampen Misaka's talent on the court, however.
After winning two championships with Weber College, the quick, sharp-shooting point guard eventually joined the University of Utah, where he would lead the Utes to an NCAA championship in 1944 and an NIT title in 1947. In between, Misaka served in the U.S. Army, rising to the rank of Staff Sergeant.
In the final game against Kentucky for the NIT title, Misaka's tenacious defense held opposing point guard and national player of the year, Ralph Beard, to a single point.
That summer, the New York Knicks would select him in the first ever BAA draft. Three years later, the first African American players would enter the league. And 65 years later, fellow Asian American point guard Jeremy Lin would explode into international prominence by leading the Knicks to a spectacular and unexpected late-season winning turnaround.
After Lin's very first start, in which he scored 28 points and dished out eight assists against Misaka's hometown Utah Jazz, the pioneering Asian point guard reached out to Lin via email to congratulate him.
"He's been an eye-opener," Misaka told ESPN after that game. "He tore us apart on Monday. As a minority, it's been great to see what he can do. I hope he can keep it up."
Unfortunately for Misaka, his stint with the Knicks wasn't quite as fruitful as Lin's. After only three games, through which he scored seven points in total off the bench, Misaka was cut without explanation. While some may speculate about possible racial biases at play, Misaka is the first to deny such allegations; instead, he cites that the Knicks simply had too many guards. He went on to become a successful engineer, never playing basketball again.
Today, Misaka's legacy as a pioneer lives on. In 1999, he was inducted into the Utah Sports Hall of Fame, while his picture is enshrined in the Naismith Basketball Hall of Fame. In 2010, a documentary film entitled "Transcending: The Wat Misaka Story" was released.
Despite all of this, though, Misaka chooses to stay humble; so humble, in fact, that his own daughter didn't even know he had played basketball until she was in college. For him, getting into the NBA was just another opportunity to play basketball, same as before. The significance of his race didn't occur to him.
"I felt about the same with our team as I had all the other teams I played with," Misaka told the New York Times about his time with the Knicks. "I never know that I'm different. I only see what I see, and everybody else I see looks alike."
Of course, what other people saw was something else entirely; what they saw was a man blazing trails, a man breaking down barriers. Sometimes, we all need a little bit of an outside perspective to see the bigger significance of things.
"Later on is when I started realizing just exactly what that sort of thing meant," he told ABC Sports. "I felt proud that I was a little guy but I was out there doing my best to represent my people."