A former Walmart employee in Lubbock, Texas went viral on social media for her resignation video where she called out her alleged "racist" and "perverted" coworkers over the loudspeaker.
Shana Ragland, who worked at the outlet on South Loop and Quaker, claims that her job as a "Cap 2" — which involves unloading trailers and organizing stock — made her "absolutely miserable" for nearly two years.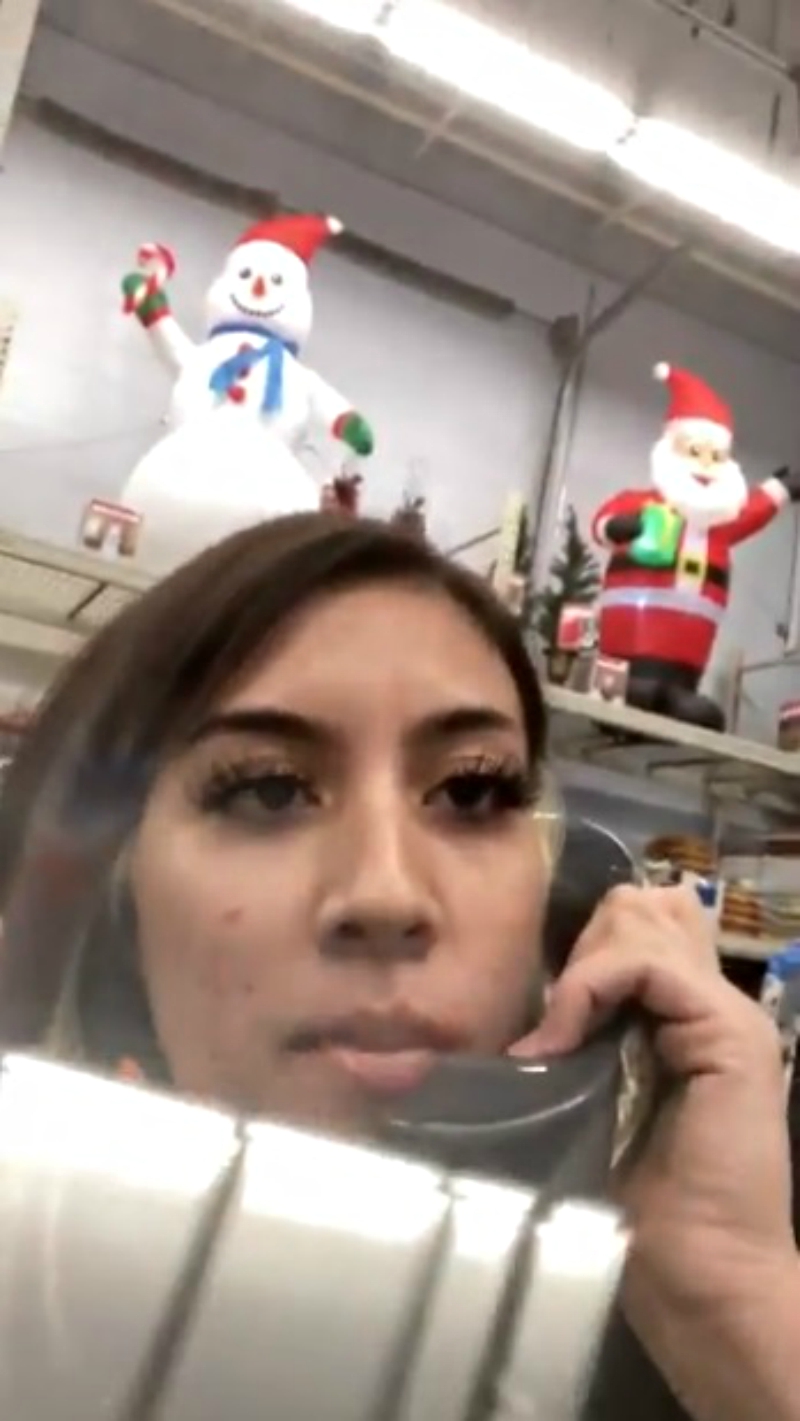 "Attention all Walmart shoppers, associates and managers: My name is Shana from Cap 2 and I just want to come on here and say Henry is a racist, stinky prick. Giovanna is racist. Elias is a prick of a manager," Ragland, who is Filipino American, says over the intercom.
"This company fires Black associates for no reason. This company treats their employees like sh*t, especially Cap 2."
The disgruntled employee proceeds to call out more coworkers, this time for allegedly being "perverts."
"Jimmy from Sporting Goods, Joseph the cashier, Larry from the Garden Center: You are all perverts, and I hope you don't talk to your daughters the way you talk to me."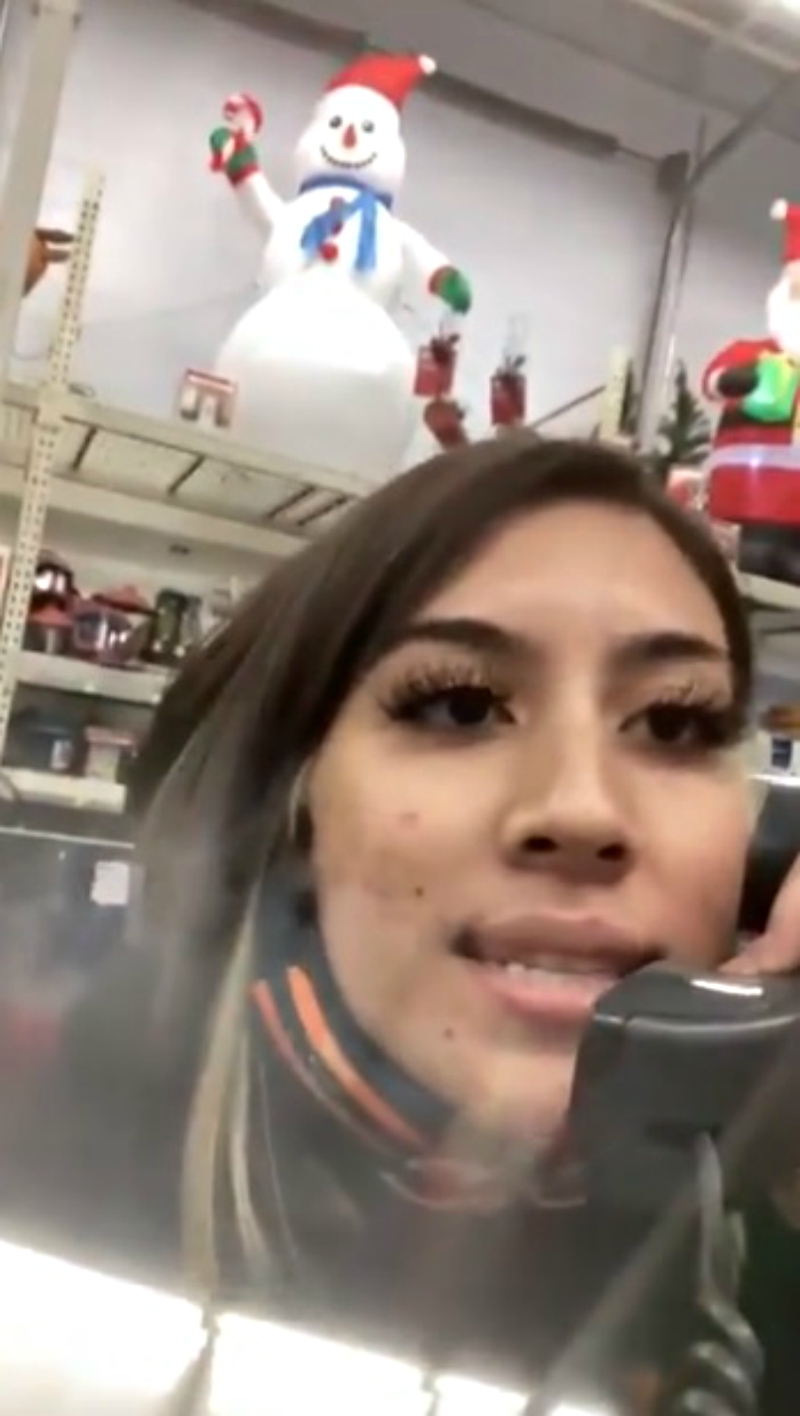 Ragland acknowledges the person who got her the job when she "needed it most" before signing off and storming out.
"F*ck the managers, f*ck this company, f*ck this position, and f*ck that big, lazy b**ch, Chris Price. I f***ing quit," she says.
Finally quit my toxic job that was making me absolutely miserable for a year and seven months. Fuck Walmart. pic.twitter.com/CHtXASwVDy

— shana (@shanaquiapo) October 31, 2020
The video, which was posted around Halloween, has received more than 600,000 views on her Twitter and almost 2 million views in another.
SOMEONE JUST QUIT OVER THE INTERCOM AT WALMART 😭😭😭😭

— karina 🦦 (@karinaaragonezz) October 30, 2020
— lauryn • 10 ²³ (@laurynfleurs) November 1, 2020
Some shared their own experiences with Walmart.
"Management would hire people that would quit within two months, would not hire anyone for three or four months and run skeleton crews into the dirt," wrote one user, who claimed they worked at the company as a cap 2 and cap 1 for four years. "It's backwoods backwards there. [I] wouldn't work there again."
Another user replied, "Get rid of those three perverts! My best friend is also working at one [Walmart] in Cali. She has a racist manager and she's Hispanic."
"As a Walmart employee for five years I feeeeeel this so deeply. But living in a small town and that's all that here is a struggle," another user shared.
I work at Walmart and they treat everyone like shit there 🤣

— . (@hoesee92) October 31, 2020
Ragland shared that her husband has pushed her to go back to college and pursue her dreams. She has no regrets over her resignation and the way she did it.
"I said those things because there are young girls that work there and they are so sweet," Ragland told KLBK. "I knew for a fact [that] if I reported those things, they would have gone unnoticed."
Hey if y'all gon follow me, follow my husband too lol @Readdiness1 I really wouldn't be able to quit and be so damn happy if he wasn't supporting me and my career. He pushed me to go back to college and pursue my dreams

— shana (@shanaquiapo) November 2, 2020
Walmart said they are now investigating Ragland's claims.
"Walmart is committed to a diverse and inclusive workplace and we take every allegation very seriously. We have spoken with the person in the video and are actively looking into her claims," spokesperson Anne Hatfield said, according to Fox News. "Walmart does not tolerate any form of discrimination or harassment in any aspect of our business."
Feature Image Screenshots via @shanaquiapo