An Indian boxer recently surrendered his victory to his defeated Chinese opponent in an effort to inspire peace amid tensions between their countries' governments over the ongoing territorial dispute in the Himalayan border.
India's Olympic medallist Vijender Singh retained his WBO Asia Pacific super middleweight title while taking China's Zulpikar Maimaitiali's WBO Oriental super middleweight belt via a unanimous decision victory last Saturday.
After emerging victorious in the boxing ring,  Singh offered his prize to Maimaitiali as a sign of peace, according to the Guardian.
"I don't want this title. I will give it back to Zulpikar," Singh was quoted as saying after the bout held in Mumbai.
"I don't want tension on the border. It's a message of peace. That's important," he added.
In recent weeks, the tension in the area near Bhutan has become increasingly tense and Singh's peace offering is widely seen a refreshing gesture.
China had earlier accused India of building up its troops at the border and renovating roads along its side of the border near the state of Sikkim. Beijing has since demanded the troops be removed from the area.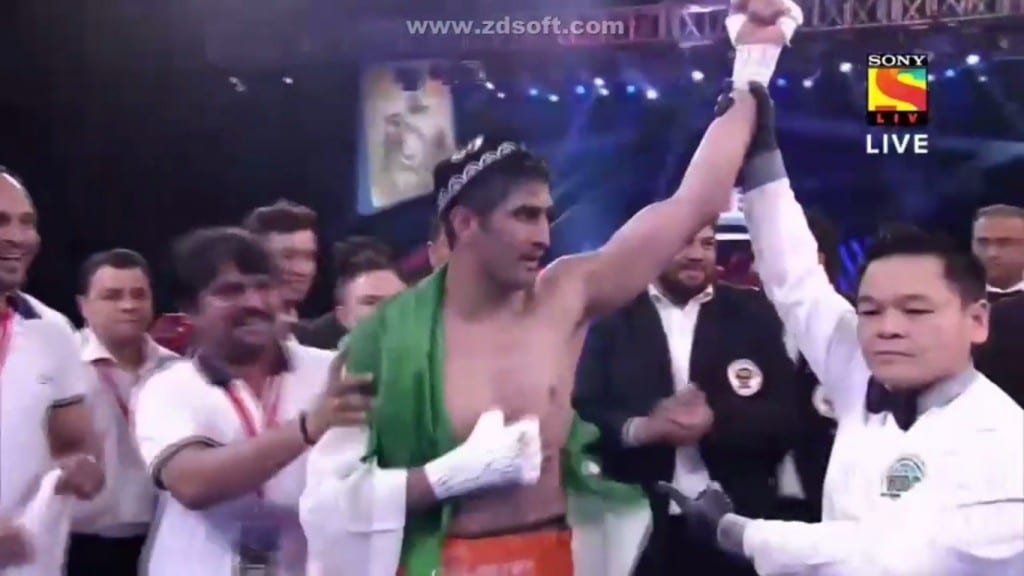 About 300 soldiers from each nation are currently facing each other about 150 meters (yards) apart across the 3,500km disputed area.
On June 16, Chinese construction vehicles, accompanied by government troops, began arriving into an area Bhutan considers its territory.   
As a close military and economic ally of India, Bhutan sought assistance from Delhi. When India sent its troops to resist China's apparent advances in the area, it ignited a standoff that is still ongoing as of this writing.
Violent escalations in the area have so far been avoided as the soldiers manning the front lines have avoided carrying weapons. The troops even keep themselves from punching or kicking each other and would sometimes clash only by bumping chests to push the other side.