Some crafty Vietnamese soldiers are making the rounds on social media for their innovative and practical use of women's sanitary products.
Chinese Facebook page 羽軒粉絲團 Yu Xuan Fan Group (@Yuxuan.fc) shared a series of images of the Vietnamese servicemen using sanitary napkins to line their army boots on Sunday.
The post, which has since been widely shared by its followers, had the caption 其实这个真的不止女人用,男人也有用!which translates to "In fact, more than women using these, men also find these useful."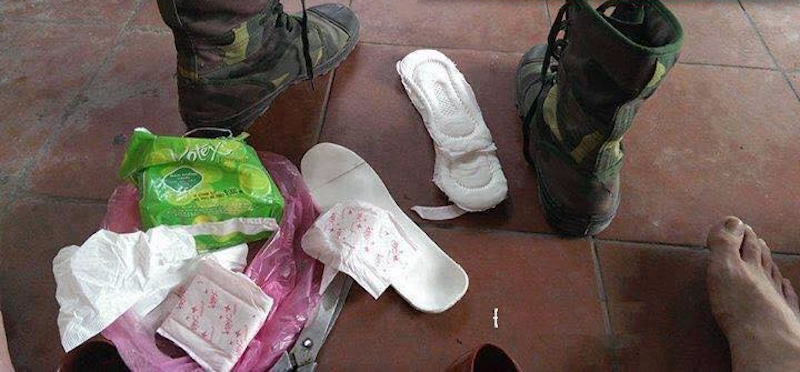 In the photos, the soldiers are shown placing a variety of feminine pads into their army boots and shoes both for comfort and hygiene.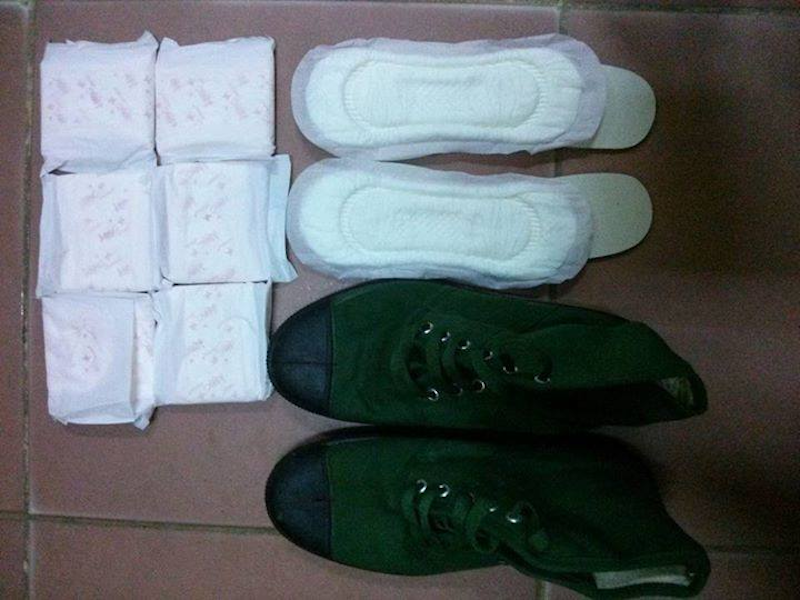 The napkins not only add a soft padding to the shoes, making them more comfortable to wear, but also help minimize bad foot odor. The absorbent qualities of the pads apparently prevent bacteria from growing.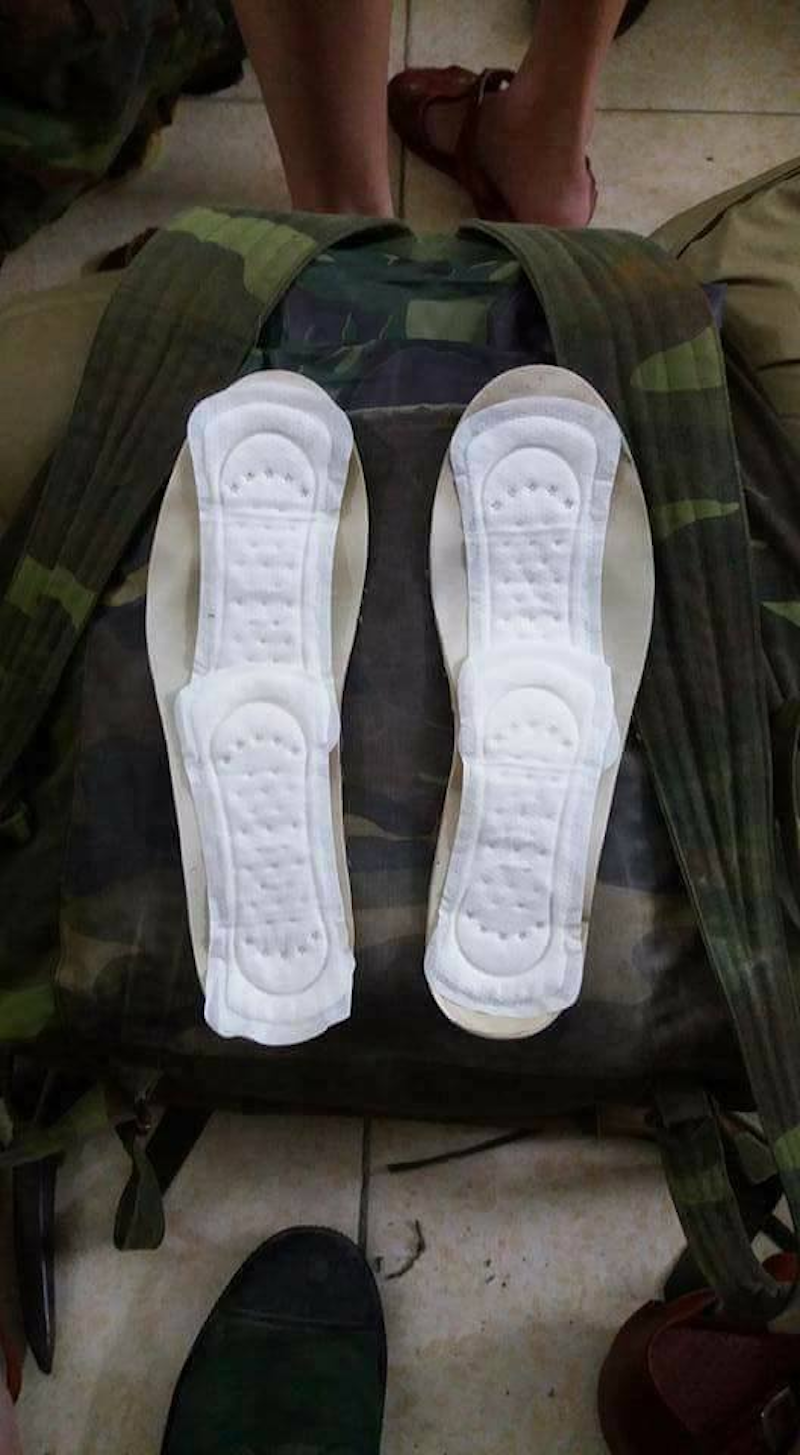 Many netizens who commented on the post praised the ingenious use of the pads.
While seemingly peculiar, the practice has reportedly been popular among other young military men in Asia.
According to The Independent, a young entrepreneur in China became known a few years ago after he repackaged sanitary pads for males so that the freshmen at Southwest University in Chongqing could buy them without feeling embarrassed.
Similarly, the students used the pads for padding their boots for their mandatory military training.