There is a particular hair salon in Vietnam that has got the internet buzzing, not just for its reportedly superb service, but also for its four male staff members who wear nothing but black pants and a black tie.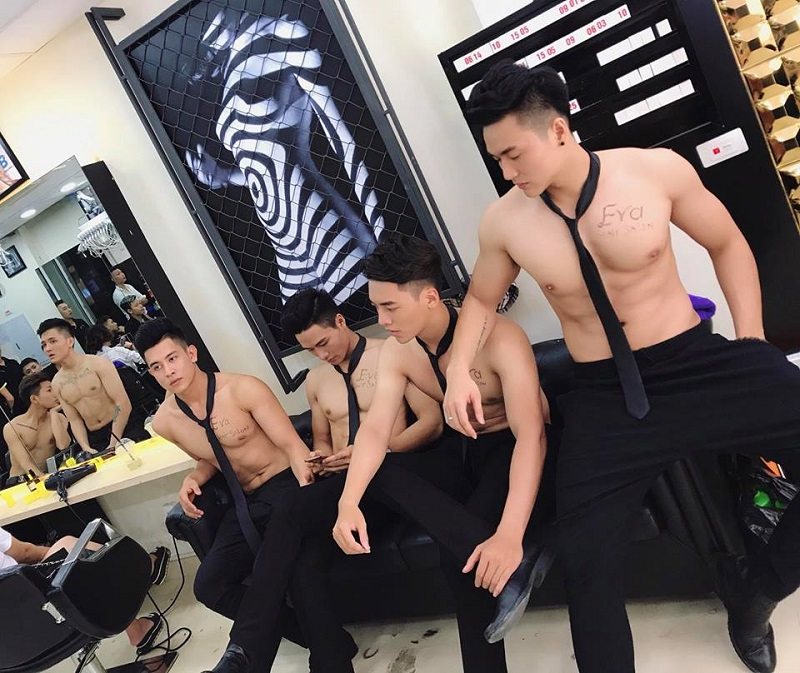 Located in the bustling capital of Hanoi, the salon with topless attendants has been attracting clients in droves.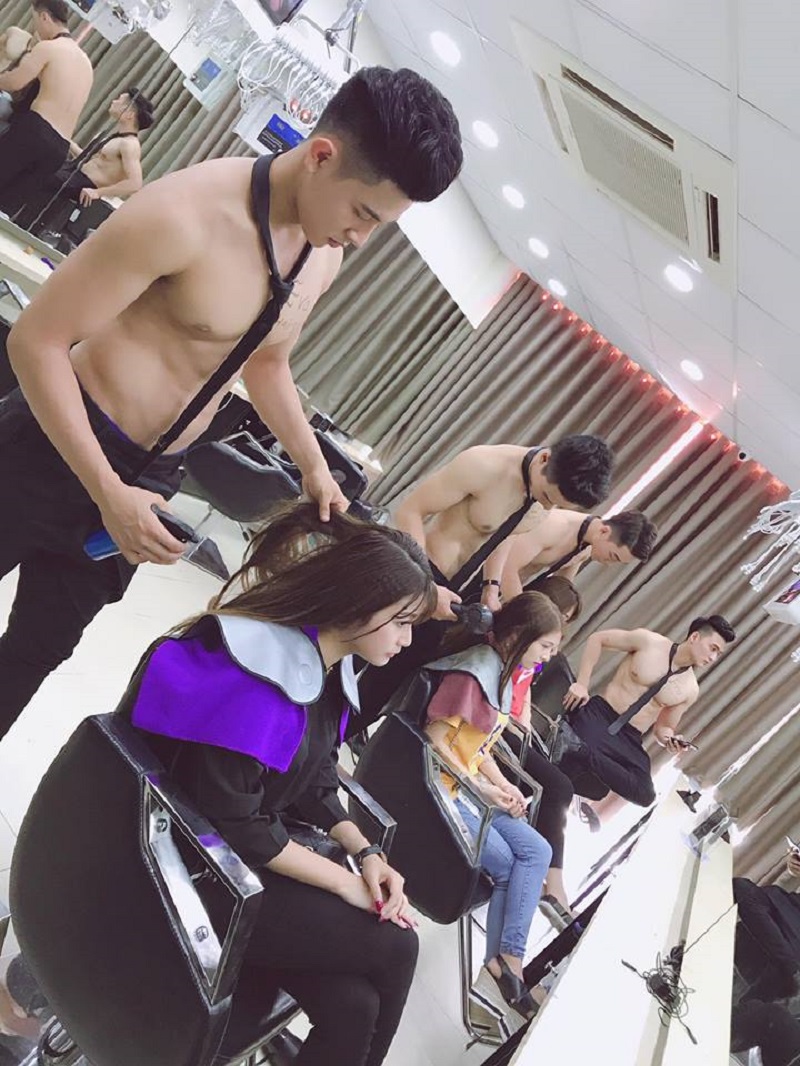 According to Chinapress (via World of Buzz), Eva Hair Salon's profits have significantly increased since the shop decided to offer its services with well-built and good-looking half-naked men as its main attraction.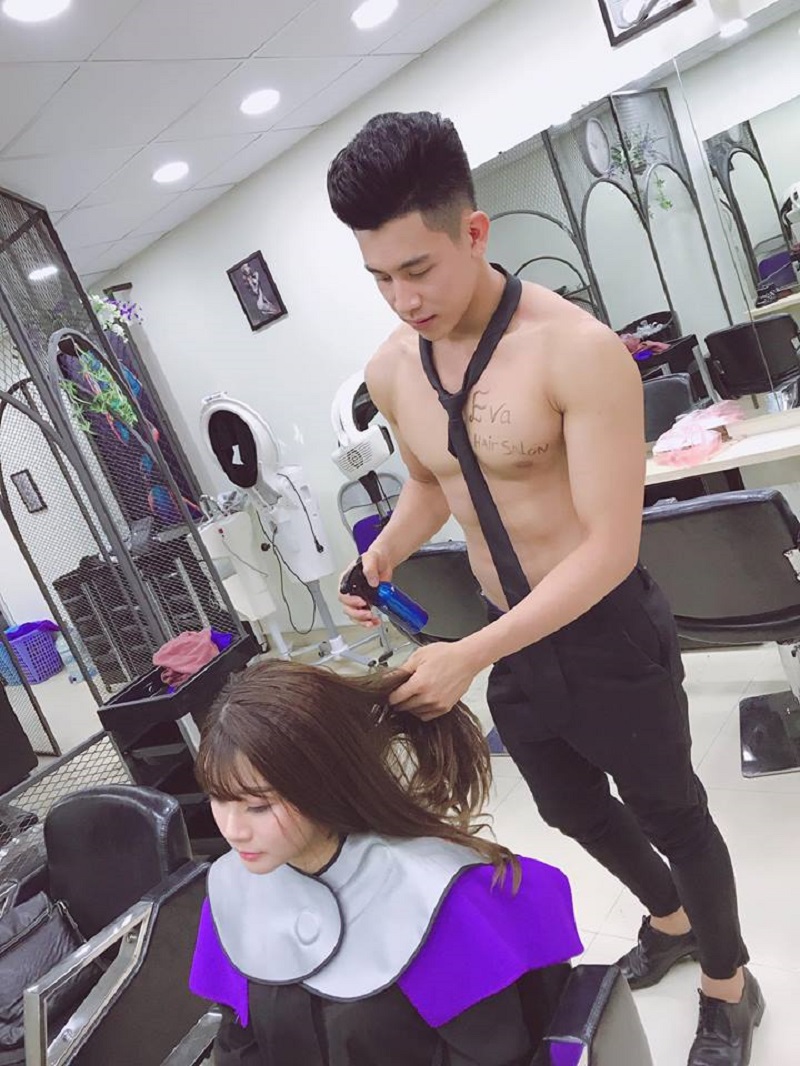 The buff stylists are, of course, unafraid to show off their toned chests, and chiseled shoulders and abs. They also have the name Eva stamped on their chests. Check out more of their photos below: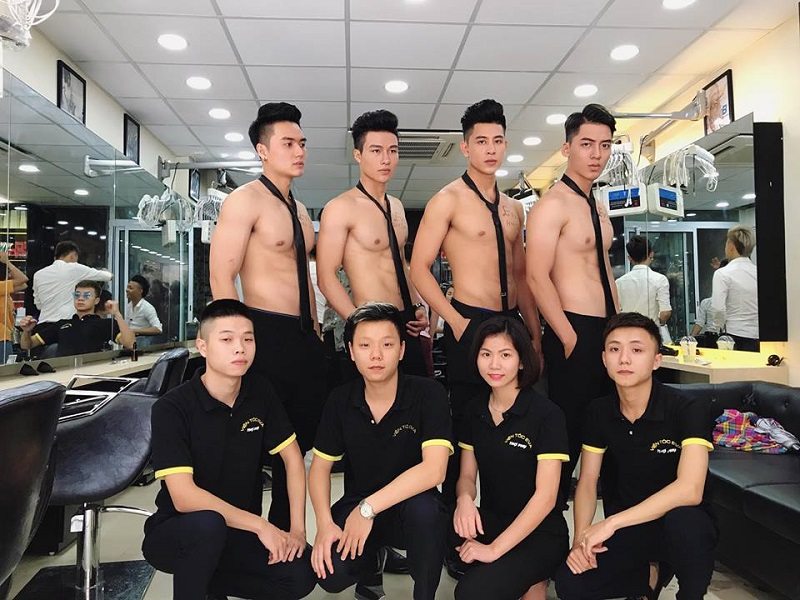 While they are obviously there to be eye-candy for the ladies and gents who appreciate muscular Asian men, the hunks aren't just for show — they are actual trained hair stylists.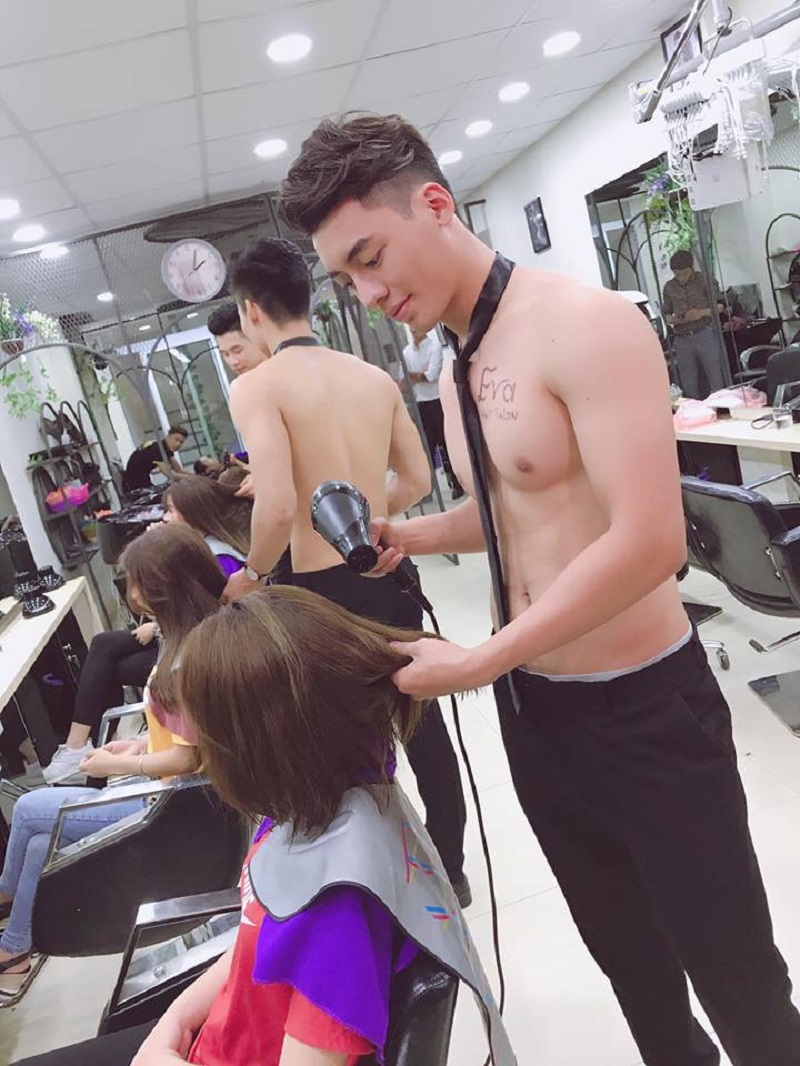 So far, customers have been raving about their experience as the topless male hair stylists are also excellent in fixing their clients' hair.
Considering VietJet Air's bikini-clad flight attendants have turned its airline owner into Vietnam's first female billionaire, it would be interesting to see if the hunky stylists will have the same result for the owners of Eva Hair Salon.