After 150 days of traveling by motorbike from Vietnam, 30-year-old Tran Dang Dang Khoa finally reached Paris on Saturday.
Posting a number of photos to his Facebook page, Khoa wrote: "Today I reached Paris which marks the end of the first part of my trip."

In one of the images, the solo traveler posed with his motorcycle at the iconic Eiffel Tower in Paris.

"Big thanks to you all, to the nice friends I met on the road and gave me great support. I do hope to see you again somewhere on the earth," he noted. "Thanks again for being a part of my trip, my dream and my life. From Paris with love."

In an interview with local news outlet Tuoi Tre News, Khao revealed he is now at the halfway point of his journey to motorbike around the world.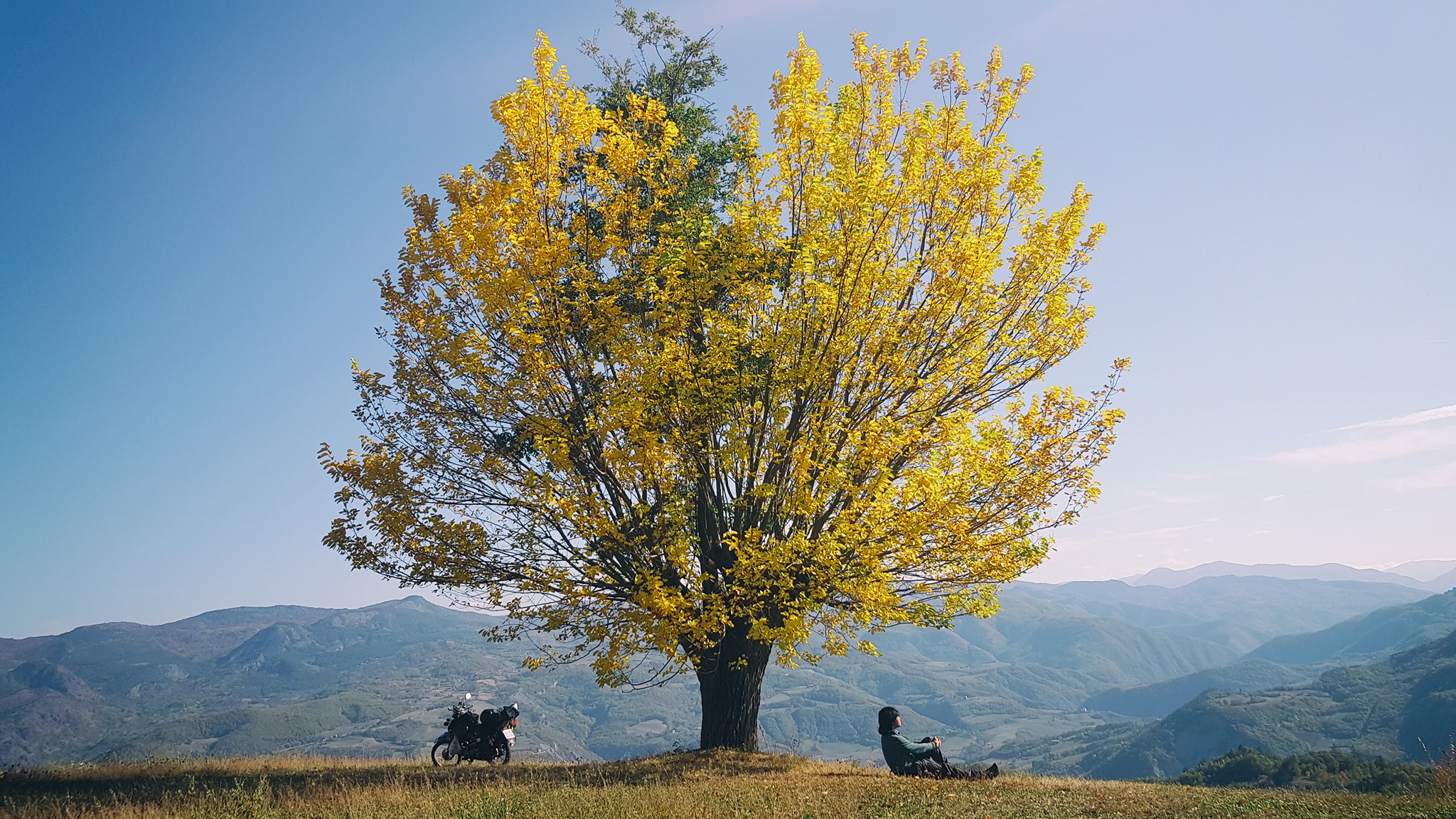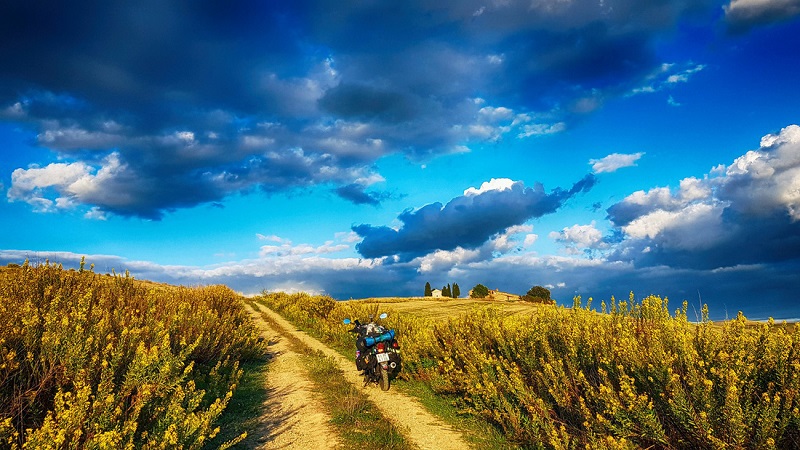 For the rest of his trip, Khoa has already been busy planning his route, which will see him ride across Northern Europe, South, Central and maybe North America, and Australia, before returning to Southeast Asia within the next 365 days.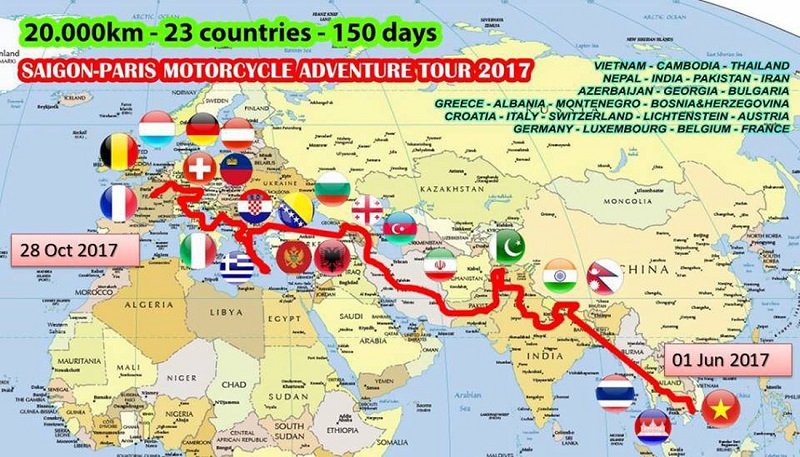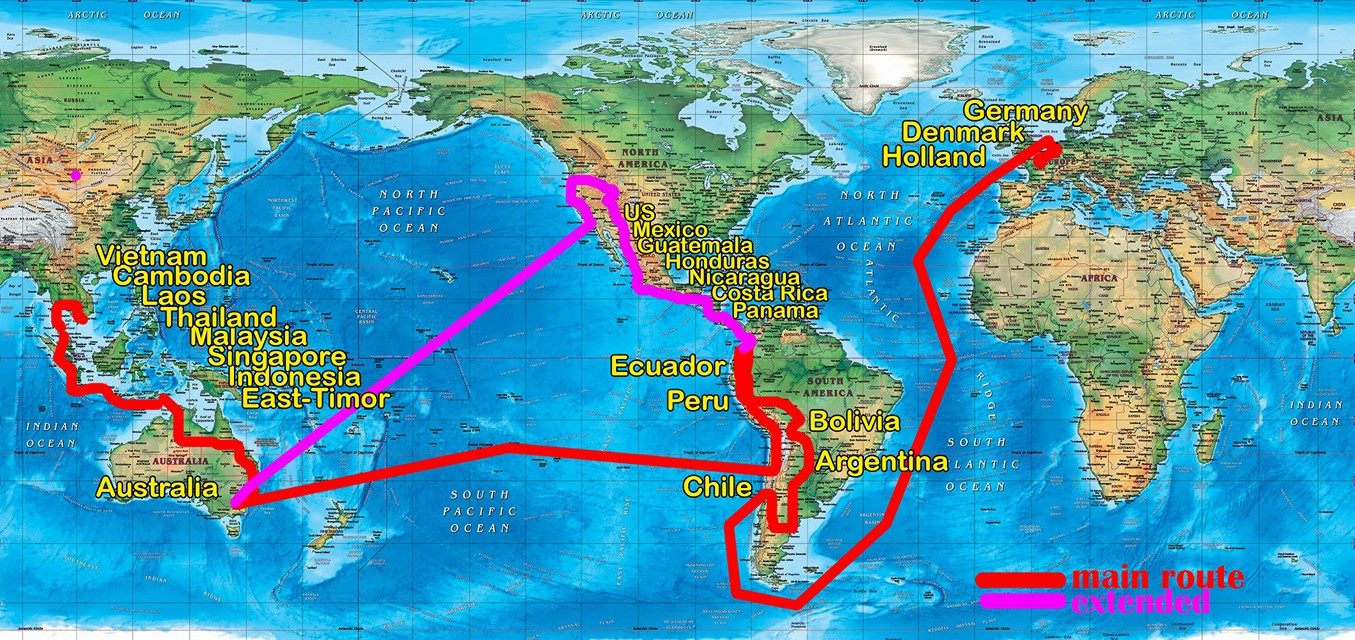 The motorcycle-riding adventurer, who began his ambitious trip in June, has reportedly used up 500 liters of gasoline, 25 bottles of motor oil, and one set of tires.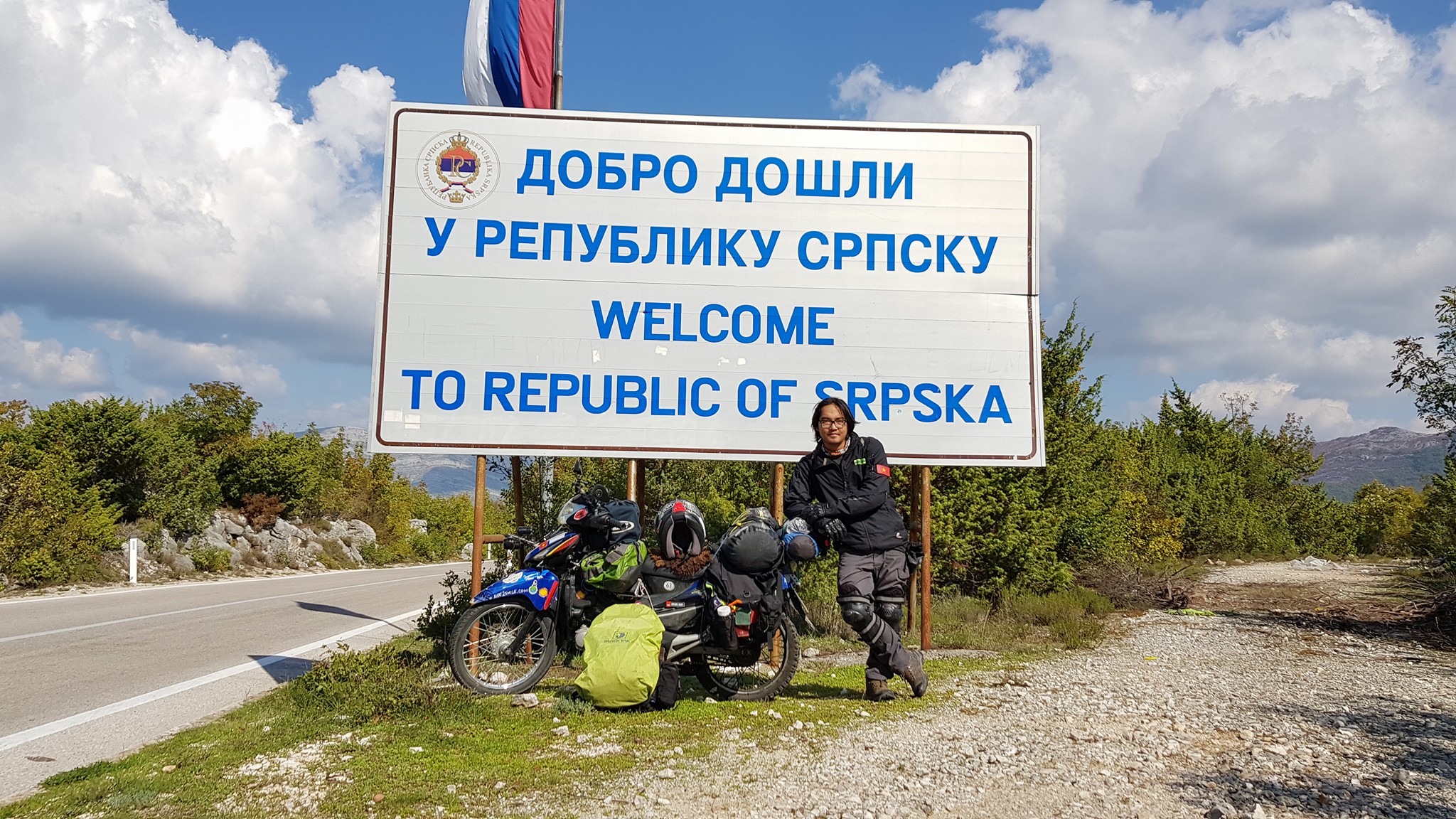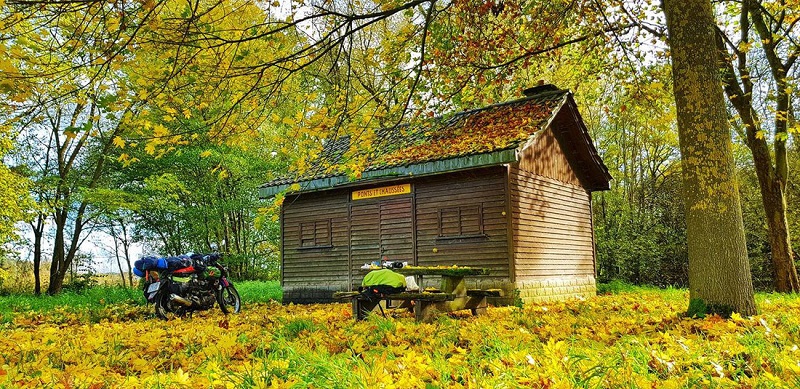 Khoa has so far covered 20,000 km with his motorbike through 23 countries, including Vietnam, Cambodia, Thailand, Nepal, India, Pakistan, Iran, Azerbaijan, Georgia, Bulgaria, Greece, Albania, Montenegro, Bosnia & Herzegovina, Croatia, Italy, Switzerland, Lichtenstein, Austria, Germany, Luxembourg, Belgium, and France.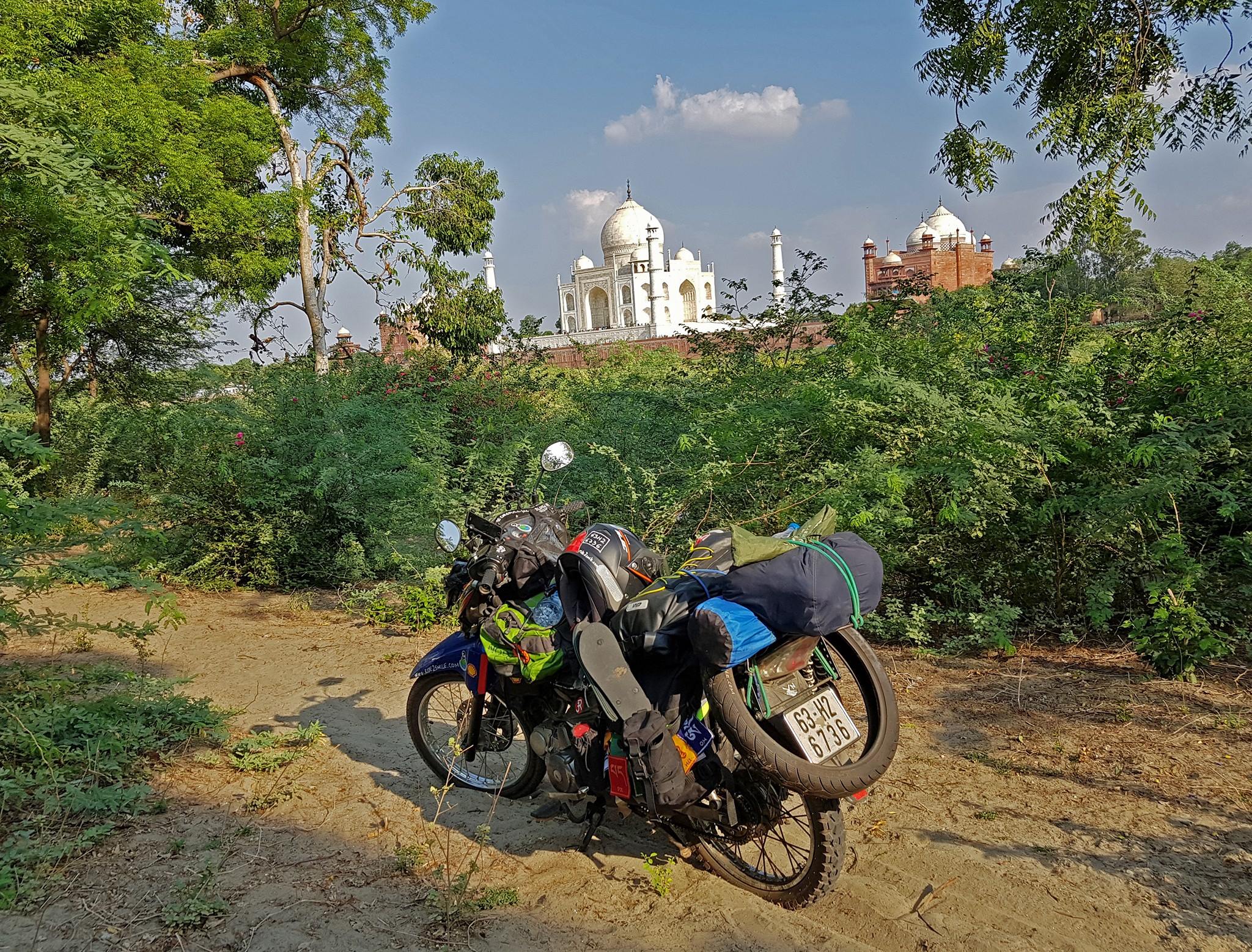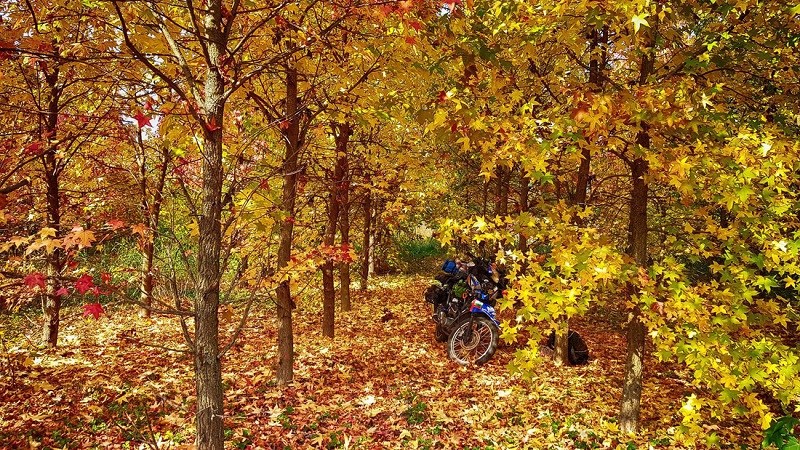 Aside from the chance of meeting interesting people along the way, Khao shared that his trip allowed him to "eat dishes [he's] never tried before, play games [he'd] never thought of, witness castles, world heritage sites, and landscapes [he] only saw on TV before or had never even heard of."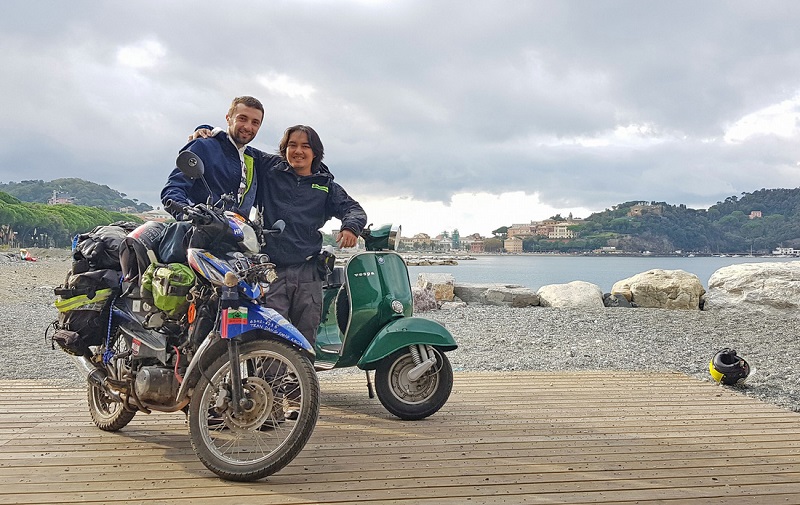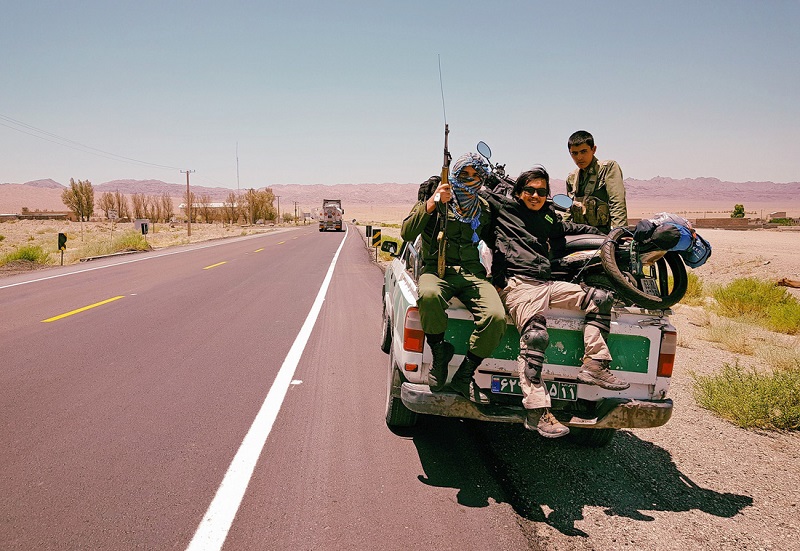 While he admits that he has encountered some challenges during the first part of his epic trip, Khoa said his journey overall has so far been remarkable.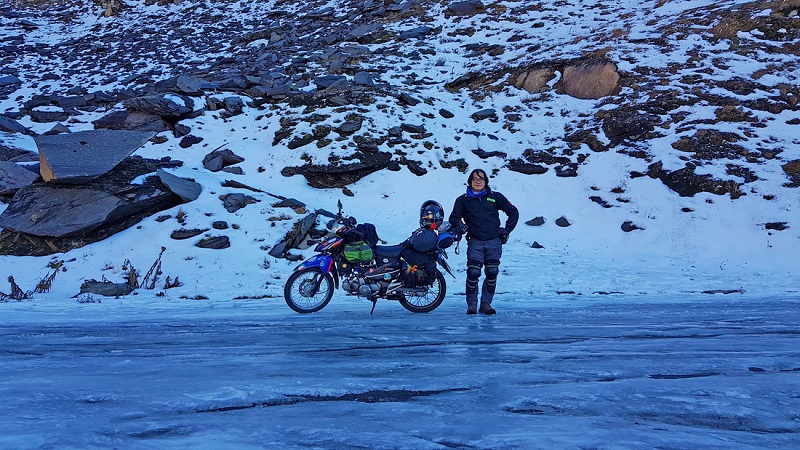 "It might require a lot of effort and complicated preparation, but it doesn't mean that it's impossible," Khoa wrote on a recent Facebook post. "Pursue and fight for your dreams and what you believe is right. Never give up, because you only live once."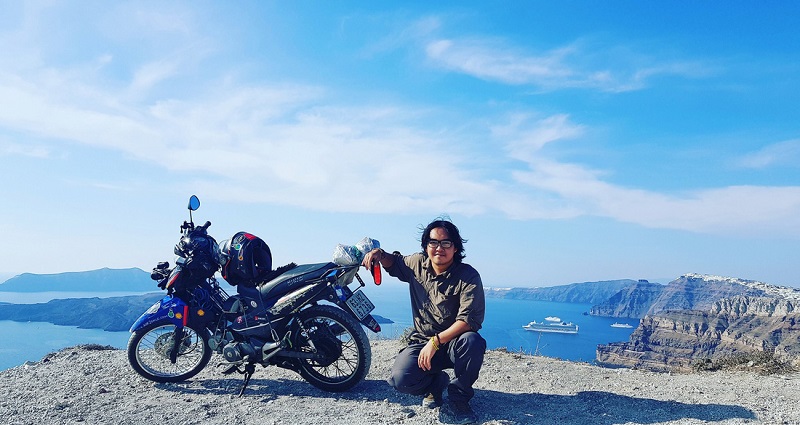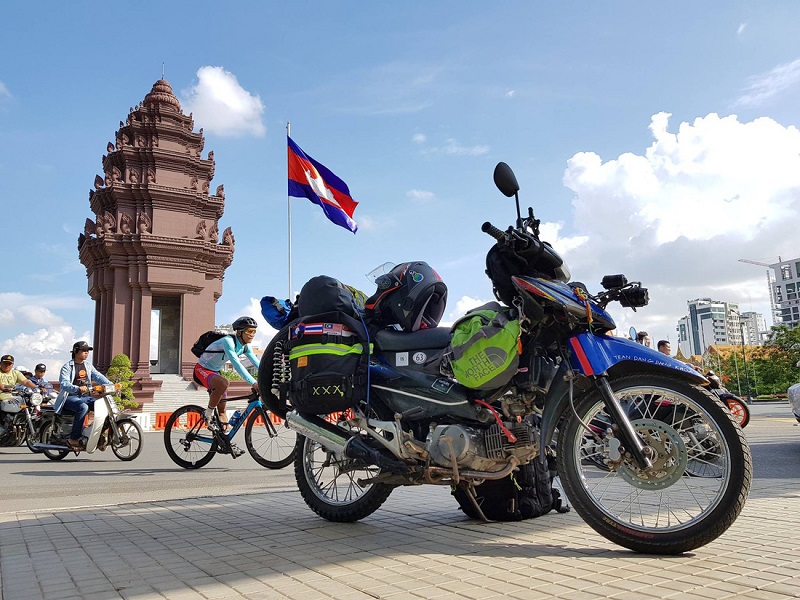 Feature Image via FaceBook / Tran Dang Dang Khoa