Federal officials have announced that they will not be punishing United Airlines for the dragging incident involving Dr. David Dao, according to US News.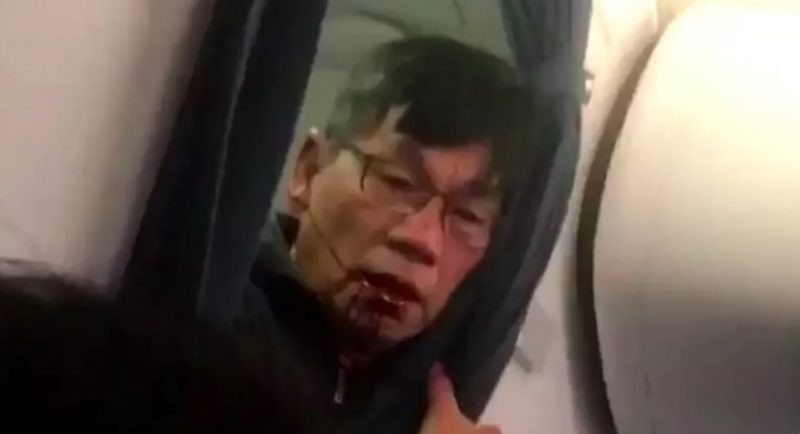 The U.S. Department of Transportation has concluded their investigation into the April 9 incident where Dao was dragged off an over-booked plane, stating that his civil rights had not been violated. United Airlines had been notified of this decision on May 12, but the information had not been made public until September 6 when an advocacy group, Flyers Rights, released the letter after they had acquired it through an open-records request.
According to Flyers Rights, the two page letter from Transportation Department Assistant General Counsel Blane Workie conveyed they would not be taking action against United Airlines in this instance, as the incident was not a repeated offense, nor did it egregiously violate consumer-protection laws. Workie did note that United failed to give Dao and his wife a written notice of their rights as consumers, but mentioned that it was only because they left immediately to attend to his wounds he had sustained in the assault. She also mentioned that United had corrected a previous mistake where they had miscalculated compensation for a different passenger.
Workie also noted that they believed there was no racially-based discrimination against Dao, but that they couldn't determine this to the fullest extent because they had not investigated the security guards' involvement.
"We did not review the actions of the security officers of the Chicago Department of Aviation because it is not DOT's role to investigate police conduct," the letter said.
"Therefore, we conclude that enforcement action is not warranted in this matter," Workie stated.
The decision was met with disgust and displeasure from the advocacy group. The president of Flyers Rights, Paul Hudson, criticized the ruling, calling the airline's handling of Dao "egregious in every sense of the word."
"For the Department of Transportation to conclude that United Airlines' conduct did not warrant an enforcement action is a dereliction of duty," he added.
On April 9, Dr. David Dao was travelling with his wife aboard a United Airlines flight when they were told that they would need to surrender their seats. The airline wanted to make room for four of their employees and picked Dao, amongst others, to disembark. Dao refused, stating that he had patients to attend to in the morning and needed to be at work. United called security officials, who then began physically removing him from the plane, dragging him by his arms and legs down the aisle. During the struggle, Dao lost several teeth and suffered from a broken nose and a concussion.
After videos of the bloody incident surfaced online, netizens became furious at United Airlines, slamming the company for their handling of the 69-year-old passenger. Initially, CEO Oscar Munoz offered a weak response to the media, followed by a letter to all United Airlines employees that appeared to lend support to the violent tactics used against Dao. After several tries, Munoz finally apologized via social media, but the damage had been done; he had ensured that he would not be promoted to Chairman over the entire incident.
Meanwhile, a smear campaign against Dao was well underway; media outlets dug into Dao's troubled past in an attempt to prolong the buzz surrounding the incident. Dao ultimately settled with United Airlines out of court for an undisclosed sum.
United Airlines apologized again after the letter went public, promising that they were working hard to ensure such an incident never happened again.
"This incident should never have happened and we are implementing all of the improvements we announced in April," spokeswoman Megan McCarthy stated. "While we still have work to do, we have made meaningful strides and have reduced the bumping of passengers nearly 90 percent since May 1, compared with the same period last year."