An Asian American woman from Georgia claims that U.S. Customs and Border Protection officers detained her for more than an hour because they thought she was a victim of human trafficking.
Stephanie Ung, who was celebrating her 26th birthday, and her friend were on a Delta flight returning to Atlanta from Cancun, Mexico when the federal agents stopped and questioned them for over an hour upon arriving at the airport, NBC 11Alive reported.
Ung tried to explain to CBP officers that she was going back home to Georgia to spend time with her family for Thanksgiving, but they were not having any of it. She said she never received answer as to why they detained her.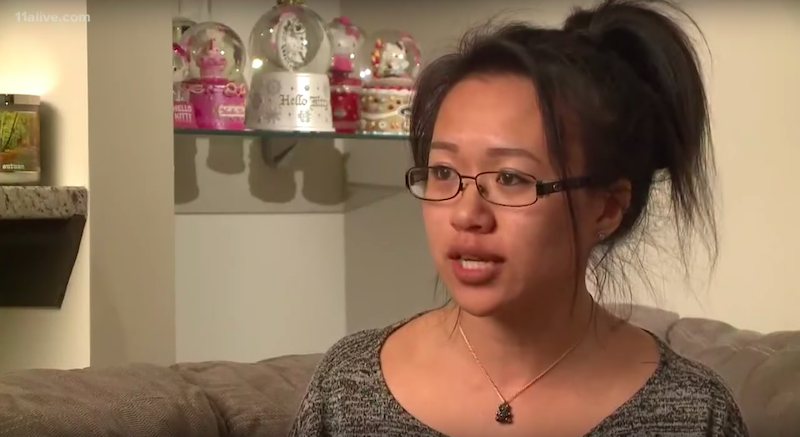 "I just kept telling them that I wanted to go home for my family Thanksgiving dinner, and that they were making me late, but they just didn't care," Ung told the station. "They just laughed."
Ung believes that she was profiled because she is of Asian descent.
"I know human trafficking is huge within the Asian community, right, and that's the only reason why I could see you stopping me," she said. "That and the fact that I was in a dress. I was in a dress with some cardigans and boots, and I think that's totally appropriate to fly on an airplane with."
Ung continued, "Honestly, I think it's just the fact that I'm Asian, [my friend] is Asian and we're two little girls on the plane. … Mind your own business, but still, that looks like a red flag for everyone."
A Delta spokesperson claimed that another passenger thought the two women weren't carrying their passports at the time — a "possible indicator of a human trafficking event."
The passenger alerted a flight attendant, who then contacted authorities.
Delta said in a statement:
"Delta has been proactively fighting human trafficking from the frontlines since 2011 and thousands of our flight attendants are trained to look out for signs of possible trafficking. On a recent Delta flight from Cancun, two customers were observed by another customer to not be in possession of their passports—a possible indicator of a human trafficking event.
"Delta took the concern seriously and contacted the appropriate authorities who addressed the customers upon landing. While their investigation did show that our customers were not being trafficked, we train our crew members to remain alert and use their professional experience and practice best judgment to ensure the safety of all customers."
However, Ung said she and her friend both had their passports with them the whole time.
Featured image via YouTube / 11Alive