After Disney named R&B singer Halle Bailey as the iconic Princess Ariel in its live-action remake of "The Little Mermaid," fans are now stoked to find out who gets to play Prince Eric.
Just after Bailey's casting on Wednesday, a number of names for the male lead have begun floating on social media — and many of them are Asians!
A black ariel and an asian Eric lets make this happen @Disney

— yeontan solo stan (@danceliketae) July 4, 2019
Apparently, the push for an Asian Prince Eric comes after Bailey's casting divided the internet into those in support and those who oppose, claiming that Ariel should be a redhead.
The announcement was particularly met with condemnation in China, where netizens declared that Disney had "ruined" their childhood memories and "disrespected the original work."

In a statement, director Rob Marshall said that Bailey was chosen to play Ariel as she possessed "a rare combination of spirit, heart, youth, innocence and substance, plus a glorious singing voice."
Marshall, who previously helmed "Mary Poppins Returns," added that such traits are "all intrinsic qualities necessary to play this iconic role."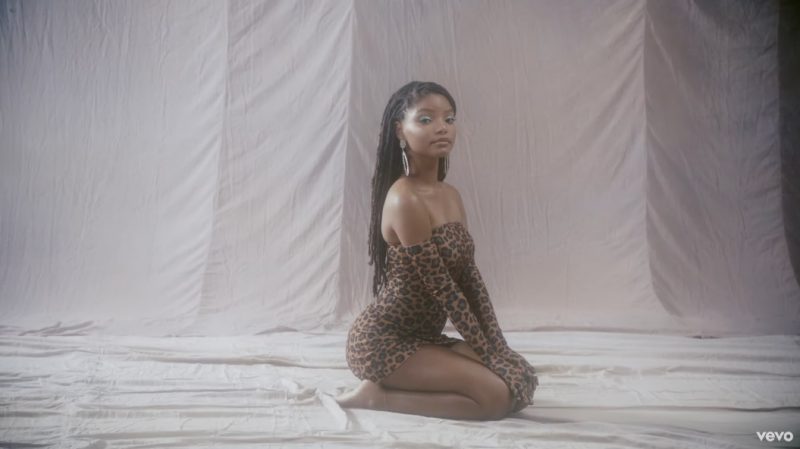 In the 1989 Disney classic, Eric was portrayed as a young, dashing prince of a seaside kingdom who enjoys sailing.
Based on Hans Christian Andersen's story, the character was adapted by writer Roger Allers and voiced by Christopher Daniel Barnes for the film.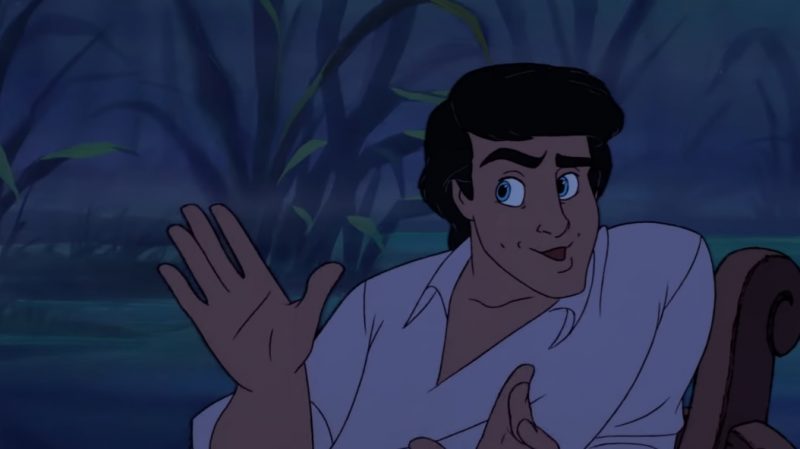 "The Little Mermaid" will begin filming in early 2020. While Disney has yet to announce whoever plays Eric, all of the internet's Asian picks perfectly work for the imagination!
Check them out below:
Jimin
With his looks of royalty, BTS's Jimin is one of the loudest names fans have suggested to play Prince Eric. One tweet proposing his casting raked more than 29,000 likes as of this writing.
We got a black Ariel! Can we get a Korean prince Eric? Come on Prince Jimin! pic.twitter.com/HBsqSffe4v

— 💜Angie Grace 💜 (@AngieGraceLA) July 3, 2019
Hendery
Another K-Pop star fans want to play Eric is WayV's Hendery. The Macanese idol, 19, is reportedly fluent in multiple languages, including Cantonese, Mandarin, Korean and English.
hendery from wayv as prince eric. he's fluent in english, went to an acting academy, same age as halle bailey (so it's not weird) also,,, WE NEED MORE ASIAN REPRESENTATION pic.twitter.com/vhDp6tE59Q

— #☁️ | ot7 ikon (@etoilehrj) July 4, 2019
V
While more BTS fans appear to support Jimin, some are rooting for his fellow member V, who already has acting experience in his resume. V debuted as an actor using his real name, Kim Taehyung, in the 2016 period drama "Hwarang."
Taehyung from BTS is also an actor. And he looks like Prince Eric.
And we are in need of an ASIAN KING to our BLACK QUEEN Halle 😂 CMon DISNEY #Biracial @Disney #LittleMermaid @chloexhalle #PrinceV #PrinceTaehyung #PrinceEric @BTS_twt @bts_bighit #BTSV #HalleBailey pic.twitter.com/hgsBU67PPI

— Grace G. (@GraceT0) July 4, 2019
Charles Melton
One of the leading Asian American suggestions is Charles Melton, who first won hearts as bad boy Reggie Mantle in The CW's "Riverdale." It turns out some fans are already planning to start a petition to get the Korean American actor on board.
Here's the perfect Prince Eric. https://t.co/MZB8HaeTl5 pic.twitter.com/TD4plKfiKo

— Chrissa 🌿 (@chrissahardy) July 3, 2019
Ross Butler
Ross Butler, who played Reggie before Melton took over, is another pick for Eric. The Singapore-born star from Netflix's "13 Reasons Why" has already experienced working with Disney, having starred in the Disney Channel series "K.C. Undercover" and films "Teen Beach 2" and "Perfect High."
they wanna make prince Eric from little mermaid not white to pair off with Halle Bailey? Aight @Disney why won't y'all consider @RossButler?? Give the Asian Man some representation pic.twitter.com/azkRmD9gs2

— Mix (@iammikedup) July 4, 2019
Yoshi Sudarso
Some fans are rooting for Yoshi Sudarso, who is best known for his role as Koda or the Blue Dino Charge Ranger in "Power Rangers Dino Charge" (2015) and "Power Rangers Ninja Steel" (2018). The Indonesian-born actor is a skilled stuntman.
Prince Eric in the little mermaid should DEFINITELY be Asian. @disney should cast @yoshi_sudarso

— Will Bernard (@MrWillEYumYum) July 4, 2019
Saying goodbye to the merman hair 😭 pic.twitter.com/EfDJuXtYvH

— Yoshi Sudarso (@yoshi_sudarso) July 2, 2019
Alex Landi
Alex Landi's first big break happened when he was cast as Dr. Nico Kim in "Grey's Anatomy." Born in New York City, the Korean-Italian star first took interest in acting after seeing "The Lion King" on Broadway.
How about Alex Landi for Prince Eric 🤔 https://t.co/qNO8mk0wDh pic.twitter.com/SIRz3cbiJ7

— Calvin (@calvinstowell) July 3, 2019
Remy Hii
After starring in the phenomenal "Crazy Rich Asians" and the recent "Spider-Man: Far From Home," Remy Hii is a name to watch out for. Fans believe the Australian actor will make a great Prince Eric.
Fresh off of #Spiderman… Remy Hii would make a great Prince Eric.   #thelittlemermaid pic.twitter.com/ah9h9KzH8N

— Laura (@lsirikul) July 3, 2019
Featured Images via Instagram / @melton (Left), Twitter / @scene_stealer_ (Center) and Instagram / @alexlandi7 (Right)