Controversy has arisen online after an announcement circulated about "All Eyez On Me", an upcoming musical featuring the story of the legendary rapper, Tupac Shakur, that will feature an all-Korean cast. 
Written by playwright Sung Jong Wan and composer Kim Min Soo, this biographical musical follows the life of Tupac from his rise to fame to the day of his death. The musical, which will run from April 10 to May 24 at the Uniplex in Seoul's Daehak-ro district, is named after the late artist's 1996 studio album, "All Eyes On Me", according to Allkpop.
This Korean-casted musical has brought up a debate over the fine line between cultural appreciation and cultural appropriation. A petition has been created on "Change.org" to "Stop Production on Korean casted Tupac Musical."
The creator of the petition argued that the musical is problematic in that non-Black people should not portray subjects such as police brutality and gun violence, adding that "Tupac's entire legacy was built on the foundation of Black Pride" and "to have a non-Black person play him is an insult to legacy and everything he stood for."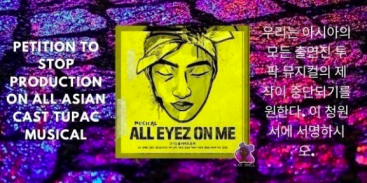 Korean rapper Yun B has also chimed into the discussion through a live stream, explaining his point of view as an official cast member of the upcoming musical. He is set to play the role of "Biggie Smalls" (also known as "Notorious B.I.G." or "Biggie"), a rapper closely tied to Tupac who is also widely known as one of the greatest rappers of all time.
Yun B questioned the criticism brought upon by the announcement of the musical, saying "why are a lot of Black folks mad about an Asian person portraying a Black character in a musical, if the musical is not racist, or if the musical's intentions is to portray the struggles of the Black peoples — the Black race in a positive light — and bring awareness to the culture of hip-hop, you know, the roots of hip-hop?"
The Korean rapper continued, urging people to "really try to, you know, understand where the musical is coming from. If the director of the musical — if the company that curated the musical didn't respect Black culture or didn't love hip-hop — they wouldn't have made it."
He continued his argument, saying that "it's a Korean musical meant for a Korean audience, with a Korean cast. Right? If this was a musical in the States, then I can see why you guys have a problem", adding that "at the end of the day, it is with good intent, it is with positive intentions." 
Social media users expressed their frustration and anger in response to Yun B's statement.
One user wrote: "So it's okay for a Korean man to act out the struggles a black man in America went through in an industry and country that doesn't want nor except you based (on) the color of your skin."
Another user said "okay so if an all-black cast decide(s) to do a Korean musical I don't want to hear pim! YOU WILL NEVER EVER BE ABLE TO GO THROUGH THE STRUGGLES OF A BLACK MAN OR WOMAN."
Another wrote "it's the fact that (Koreans) are so so so anti-black and disrespectful when it comes to black culture. so the fact they want to make this musical to "show the struggles of the black man and woman" and bring awareness to it is absolute bs…"
South Korean plus-size model  Taylor Tak also chimed into the controversy, telling NextShark that "when it comes to cultural appropriation of Black culture, NON-BLACK PEOPLE DONT GET TO DECIDE IF IT IS RACIST OR NOT.", adding that "I'm tired of seeing those non-black Kpop fans literally almost attacking black people in the comment(s), telling them how they should feel about this."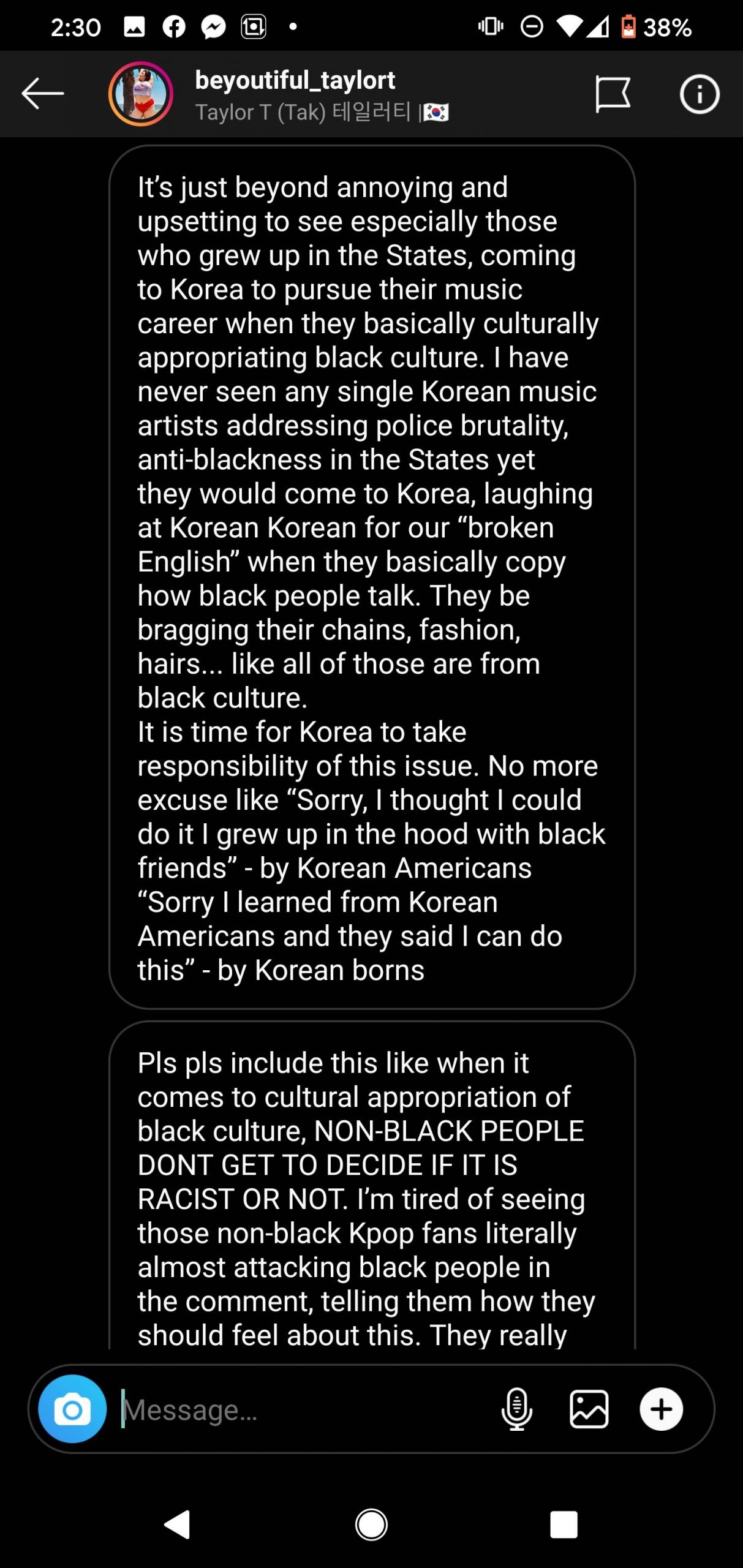 Clearly, this upcoming musical has brought the conversation about cultural appropriation to light. This situation is unique in that it is less typical to see minority communities get accused of the appropriation of another minority community. Ultimately, however, if minority solidarity is the goal, we POC (people of color) communities need to work together, and a great way to begin doing so is through constructive conversations about taboo topics like these.
Feature Image (left) via Link Company & Seoul, (right) via Getty