On July 7th and 8th, 2017, the G20 Summit took place in Hamburg, Germany. The G20 Summit, or Group of Twenty, is composed of 19 countries, including the U.S., plus the entire European Union. It is a time for leaders of key countries to come together and discuss important topics like trade agreements, climate change, and other pressing world issues.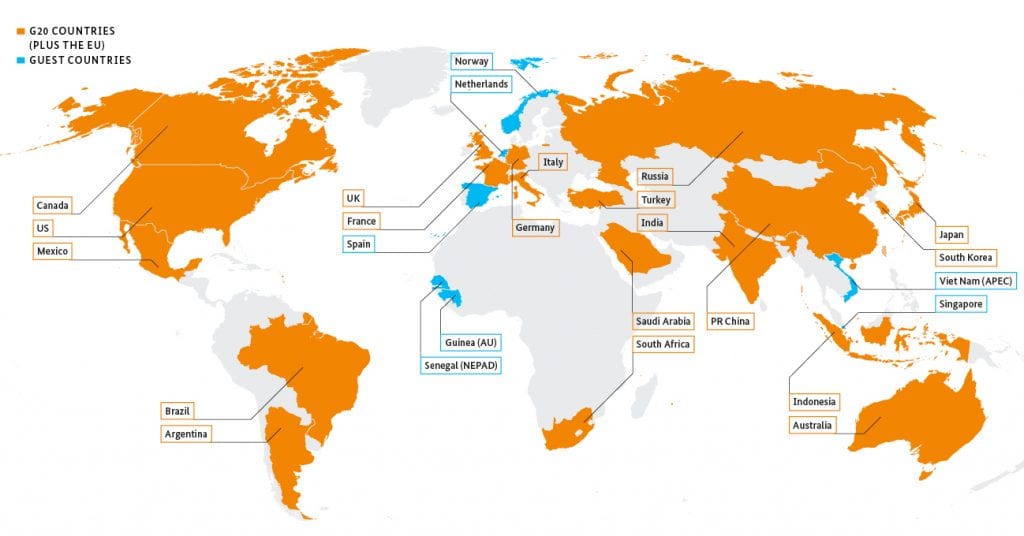 During the summit, President Trump had the opportunity to meet with President Xi Jinping of the People's Republic of China; unfortunately, his administration did not adequately research Xi's correct title/country name and accidentally referred to him as the President of the Republic of China.

Omitting one word may not seem like a big deal, but the Republic of China is the official designation of Taiwan; President Tsai Ing-wen currently serves as the president of the Republic of China.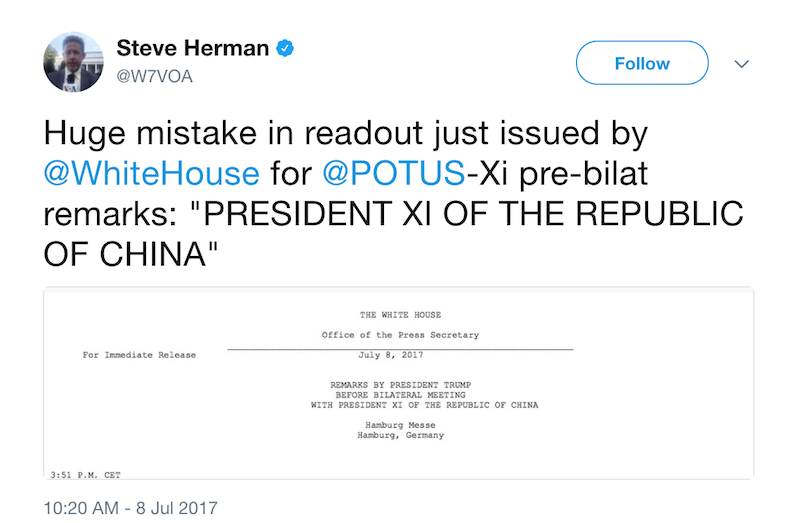 In another big blunder, Trump's Instagram account featured a photo of him with Prime Minister Lee Hsien Loong of Singapore, mistaking the PM for President Joko Widodo of Indonesia. The gaffe has since been updated on the IG page.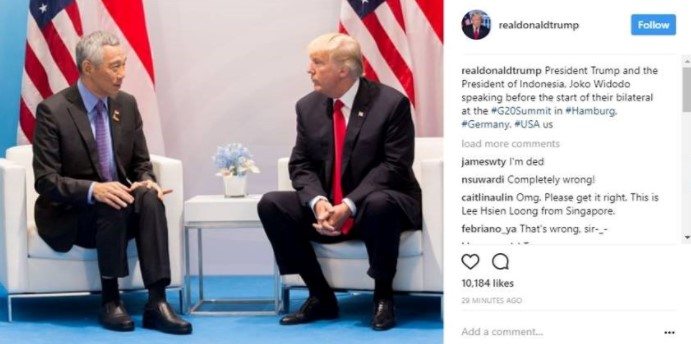 Further still, the Trump administration incorrectly referred to the Japanese Prime Minister Abe Shinzo as "President Abe of Japan". The press release has since been updated to reflect his proper title, but the article description is still incorrect when searched for on Google.