Alvin Hubbard III, the truck driver who admitted to causing the accident that killed a New Jersey man and his four daughters, was sentenced to one year of probation.
Hubbard was driving a pickup truck back in July 2018 when he crossed the median on a Delaware highway and collided with the victims' vehicle.
Audie Marquez Trinidad, 61, and his daughters — Kaitlyn, 20, Danna, 17, and 14-year-old twins Melissa and Allison — were killed. Aside from the fatalities, the terrible accident also left Mary Rose Ballocanag Trinidad, the mother of the children, severely injured. 
During the trial, the truck driver confessed that he "distractedly" careened across the highway. However, he was reportedly sentenced to just one year of probation by Judge Calvin L. Scott on Friday, according to Delaware Online. 
Hubbard would only face jail time, a 14-year-sentence, if he failed to satisfy the terms of that probation.
Scott's ruling left the widow and mother in tears as she had hoped for at least a 14-year-sentence, which is the maximum allowed by the law.
"His one life will never be enough for the five people he killed," Mrs.Trinidad was quoted as saying during the sentencing.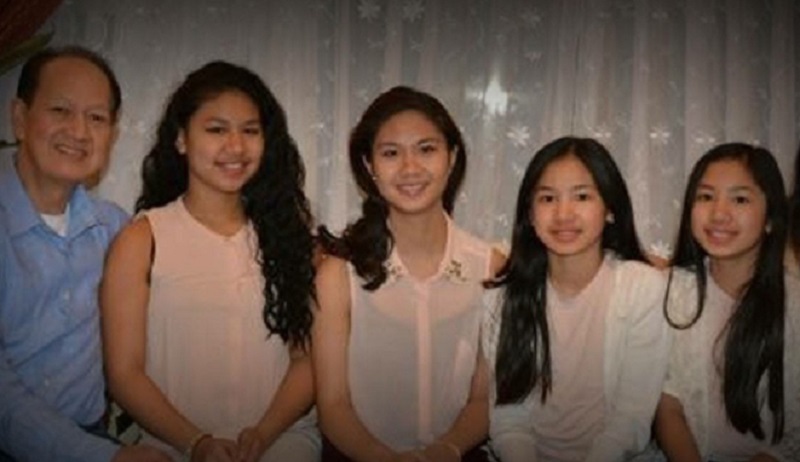 The family was reportedly heading north on Route 1, on their way to their home in Teaneck after a Fourth of July holiday trip to Ocean City, Md., when the southbound truck crossed the median and hit them.
The prosecutors had reportedly asked for a six-year sentence for Hubbard.
Hubbard did not speak during the sentencing but was also in tears. John Kirk, the lawyer representing Hubbard, told the judge that the welder had a respiratory condition that had caused him to suffer uncontrollable coughing and also pass out behind the wheel. He had been diagnosed with chronic obstructive pulmonary disease or COPD.
If you have been involved in a truck accident and you are considering to sue, we recommend you to check out these truck accident lawyer facts to make the process easier for you and clarify some questions that you might have related to this topic.
"Today, I feel my family was killed all over again," the 53-year-old wife and mother told WCBS.
In November 2018, Hubbard was indicted on five counts of second-degree vehicular homicide and three counts of vehicular assault, among other charges.
While he initially pleaded not guilty, he changed his plea when the state came back with lesser charges: five counts of operating a vehicle causing death, and one count each for second-degree and third-degree vehicular assault.
A GoFundMe campaign was set up last year and is still raising money for the family.
Featured Image via GoFundMe / Trinidad family tragedy