Thanks to afforestation efforts that span generations, a village in northwestern China managed to transform from a bare desert into a thriving green community.
Yikeshu, meaning "one tree," is an incorporated village in the Ningxia Hui Autonomous Region (NHAR).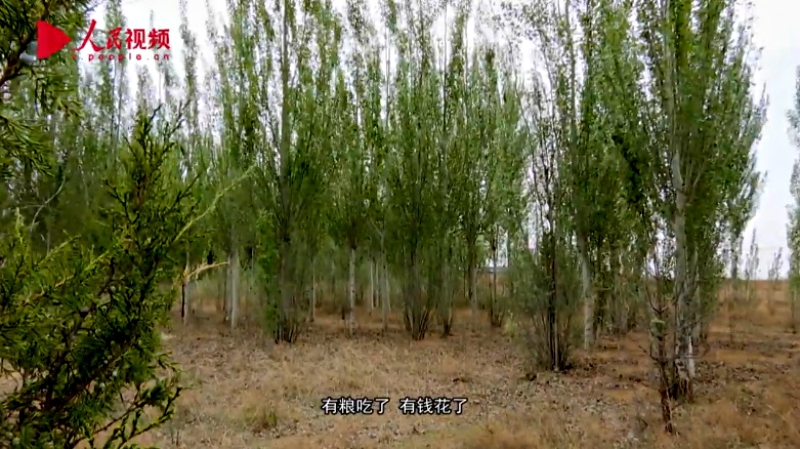 Situated in an arid county, Yikeshu only had one tree that eventually disappeared in the 1980s, according to a local. The event officially turned the village into a bare desert, almost uninhabitable if not for residents who were forced to make a change.
"They all call this place 'One Tree village,'" Bai Chunlan, 67, told People's Daily. "Yet when we arrived here, we saw nothing green but infinite yellow sands."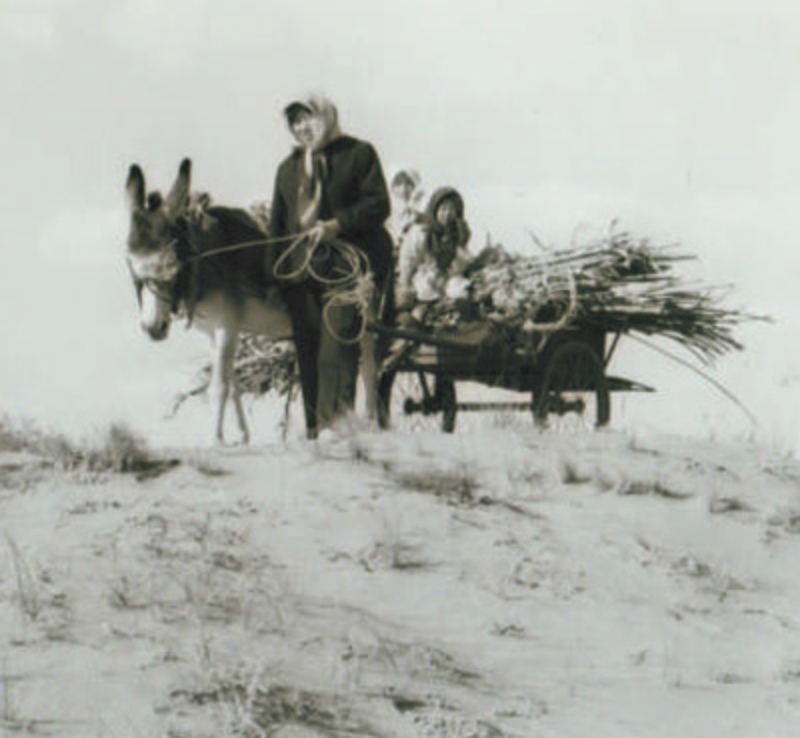 In 1980, Bai, then 27, arrived in Yikeshu with her husband and young children. With at least 10 other families, they led the fight against the desertification of their village.
Bai walked 16 kilometers (about 10 miles) every day to the planting site, while her husband spent nights taking care of saplings. They dug sand for water all day and only had corn pancakes for food.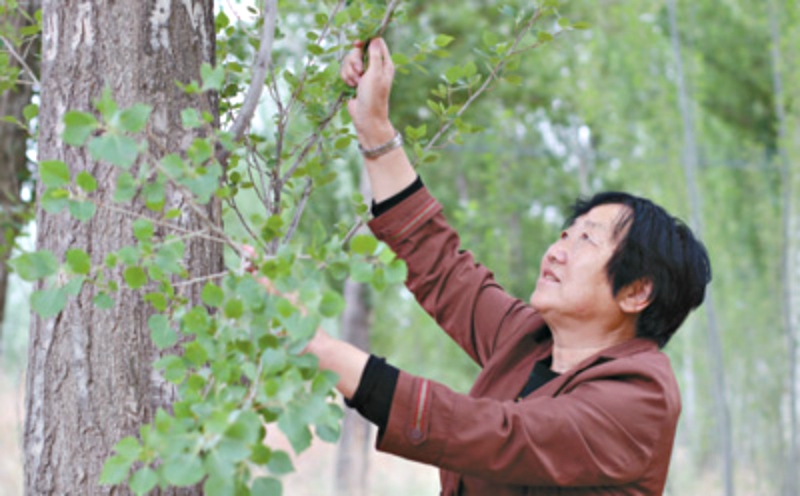 "We barely filled our stomachs back then, for no matter what we sowed in the land, nothing grew out of it. Therefore, I was down with the call of the county officials to plant trees no matter how hard it could be, as it could solve our hunger problems," Bai said.
Although inexperienced at first, the community's determination, guided by scientific and technological training, ultimately transformed the village into the lush community of over 100,000 trees it is today.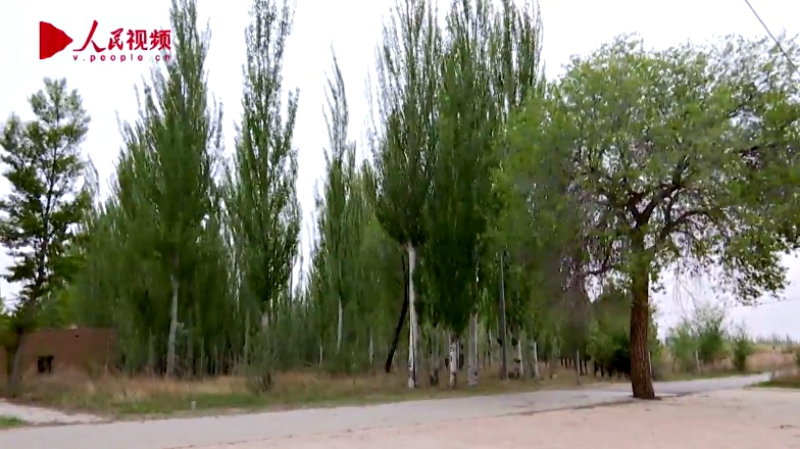 The greening of Yikeshu is only one result of China's many efforts to improve environmental conditions through the years.
This year specifically marks the end of the government's latest 13th Five-Year Plan, which sought to "make major afforestation efforts, strengthen key forestry projects, improve the virgin forest protection system, and put a stop to commercial logging in all virgin forests so as to protect and foster forest ecosystems."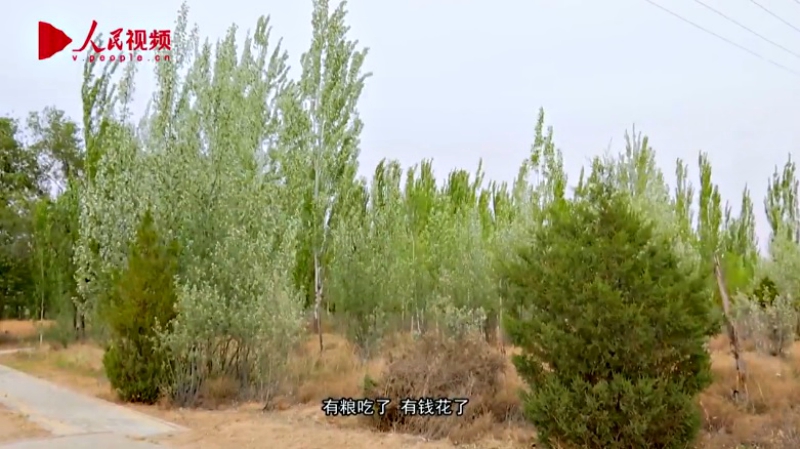 China's forest coverage rate grew from below 13% in the mid-1970s to 23% by 2019, according to CGTN.
At the same time, the proportion of coal power dropped nearly 14% compared to 10 years ago, primarily as a result of the country's transition to greener energy sources.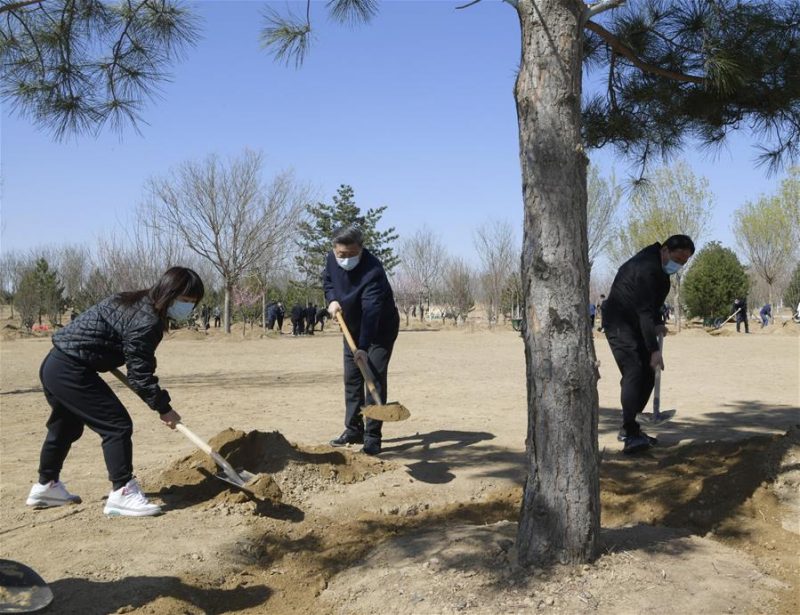 In April, as the country battles COVID-19, President Xi Jinping took time to plant trees in Daxing, a district in Beijing. The voluntary activity was also attended by other officials.
"We plant trees together as a concrete action to boost the economic and social progress and the expedited return to normal work and life," Xi said, according to Xinhua.
Bai is healthy and continues to plant trees, as more people join her to make the land a greener place.
"Planting trees are the source of my happiness. I've chosen a job that I love and have a fulfilling career," she told People's Daily.
Feature Images via People's Daily