A video showing how a devastating tornado crashed a wedding ceremony that was held in the city of Marikina in the wake of Super Typhoon Mangkhut (Super Typhoon "Ompong" in the Philippines) has gone viral.
The event was recorded and posted online by Facebook user and wedding photographer, Von Eric Espina, on Sept. 14 at the heritage zone Kapitan Moy, the 200-year-old house of Don Laureano Guevarra, a "Pioneer of the Shoe-making Industry in Marikina."
In the video, which received more than 2.7 million views, the newlyweds can be seen walking in the middle of a group of people as they cheer and dance to music in the background. A loud bang can suddenly be heard and the music stops.
After a few seconds of confusion, a strong wind ravages the wedding venue and a blackout ensues. People can be heard shouting at others to stay calm and not to panic in Filipino.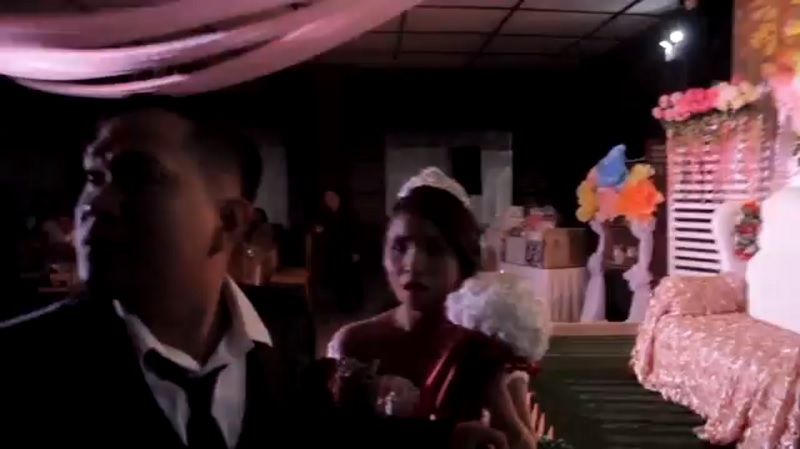 Jerus L Faelden, a guest at the wedding, posted a short video on his Facebook to show the aftermath of the rare tornado.
"This was taken at Kapitan Moy earlier," the groom, Randy Bautista Manaois, said in a Facebook post, mentioning Espina's video.
"I don't know where to start," Manaois said in Filipino, "Firstly, I want to thank God that all our guests are safe."
He then continued to apologize to the guests for what happened, saying that they never expected such a disaster.
ABS-CBN reported that the tornado, which has a radius of 1 kilometer (3,280), hit barangays (the Filipino term used to describe villages, districts or wards) San Roque and Santa Elena in Marikina. It was also reported that 20 houses were affected by the tornado.
Among the damaged structures in the area was the 800-square meter (8,611-square foot) Marikina Cultural Center, according to Marikina City Mayor Marcy Teodoro.
In another viral video, Filipino netizen Paul Pascual shared a clip of the tornado from another angle showing a brief explosion after the strong wind hit an electrical post.
Two residents in the area were reportedly electrocuted after a live wire fell on them during the tornado, according to GMA Network.
Featured Image via Facebook / Von Eric Espina