A new multivitamin commercial featuring "Avengers" star Tom Hiddleston has gone viral on Chinese social media for all reasons imaginable.
The Centrum ad, which was released in China, was filmed from the perspective of a woman — presumably Hiddleston's female partner.
In the minute-long spot, the woman wakes up to find Hiddleston in a black apron at the kitchen counter, preparing her breakfast.
"Hey! Morning," the actor greets. "I finished early so I thought I'd pop back and make you breakfast."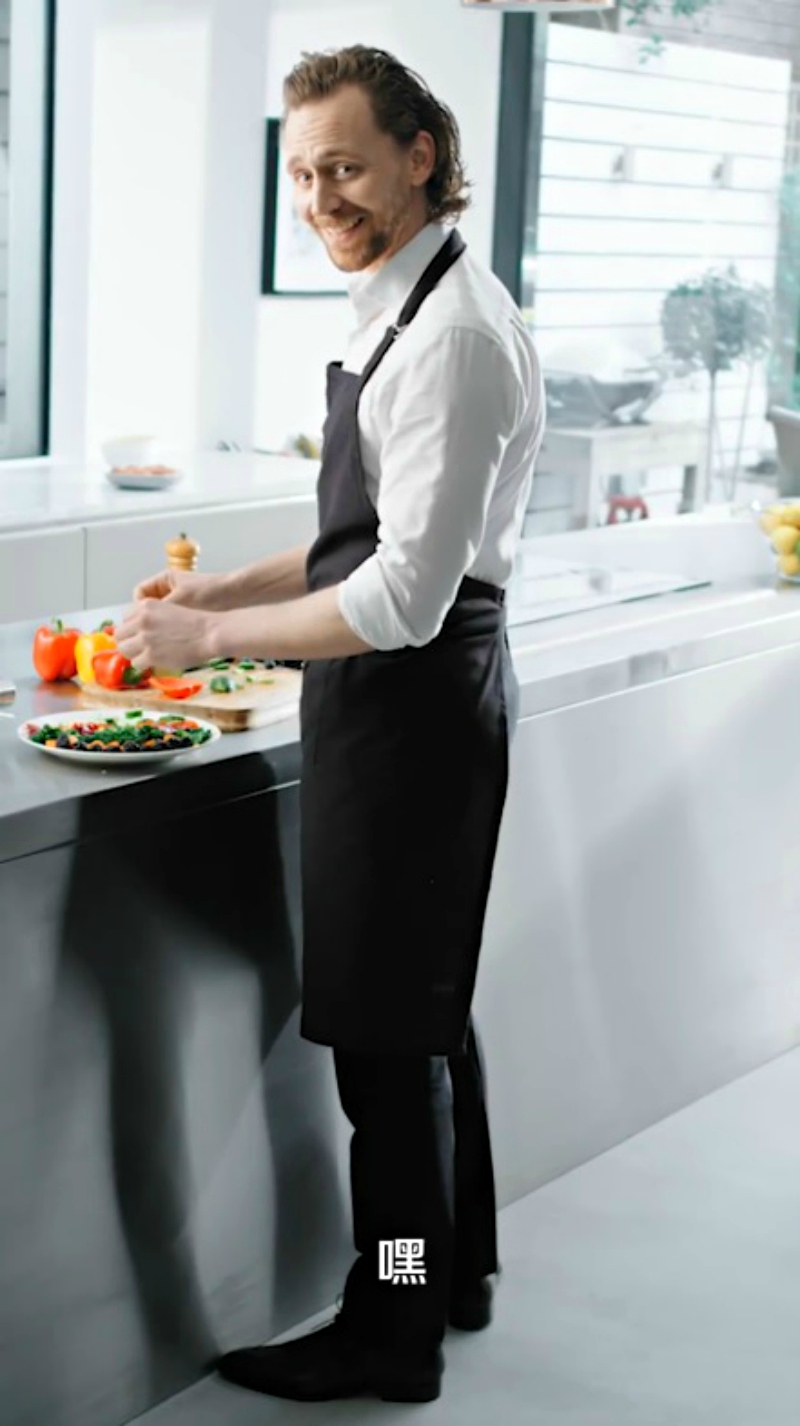 Hiddleston then serves the breakfast: a plate of fruits and vegetables meticulously arranged in rows with a heart-shaped, sunny-side-up egg on top.
He garnishes the salad with pepper.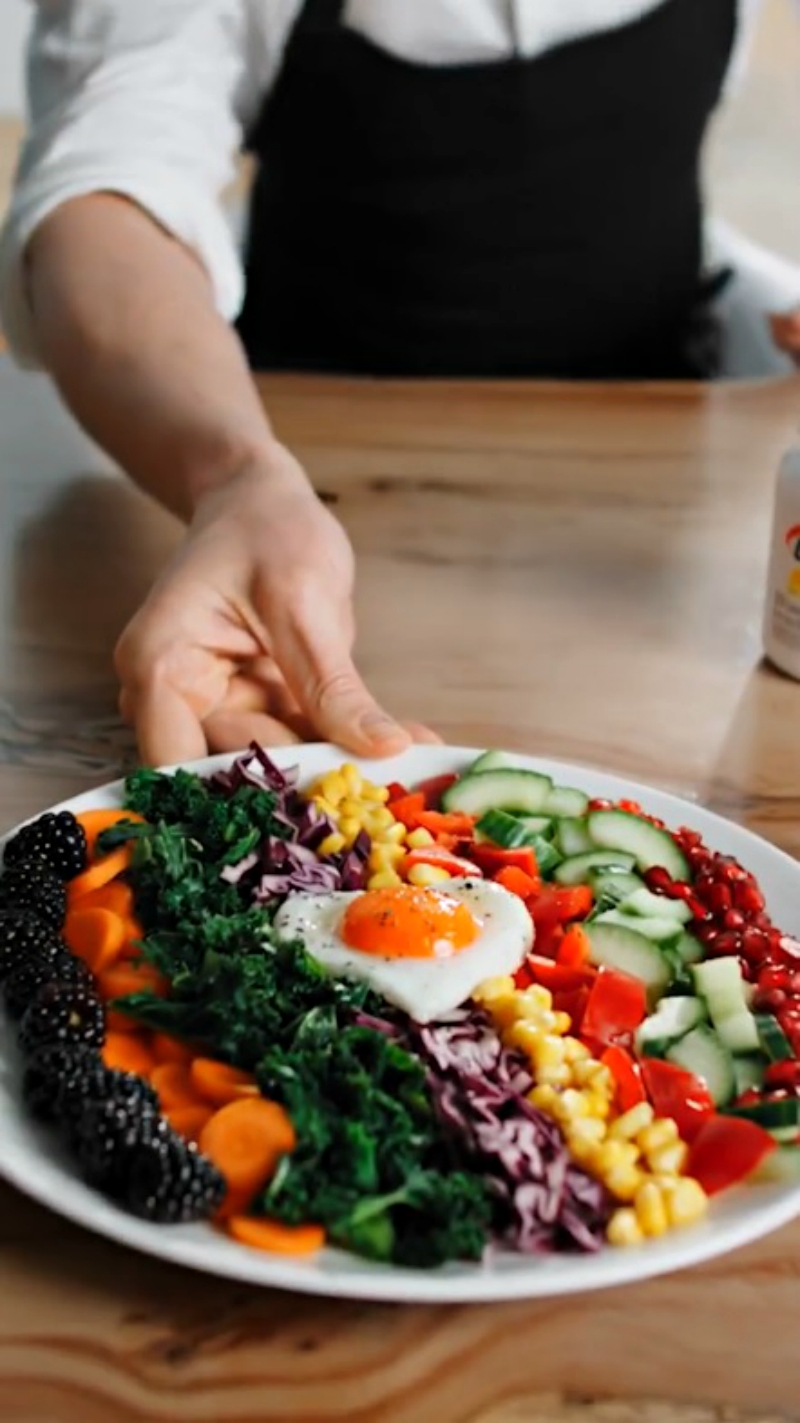 "Pepper on top, right?" the actor asks in confirmation.
He then grabs a bottle of Centrum and reminds the woman to take her tablet — in Mandarin.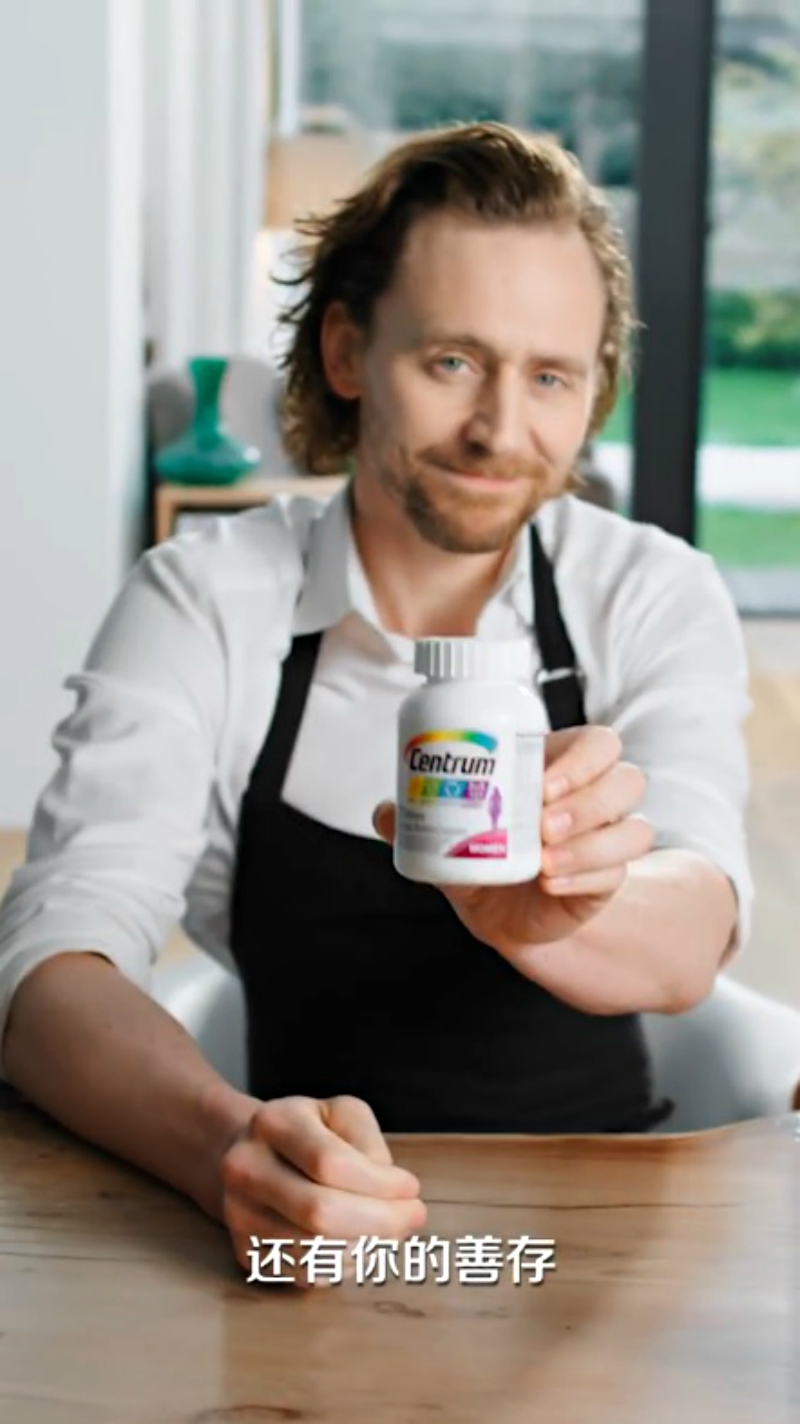 "You look great," he compliments the woman.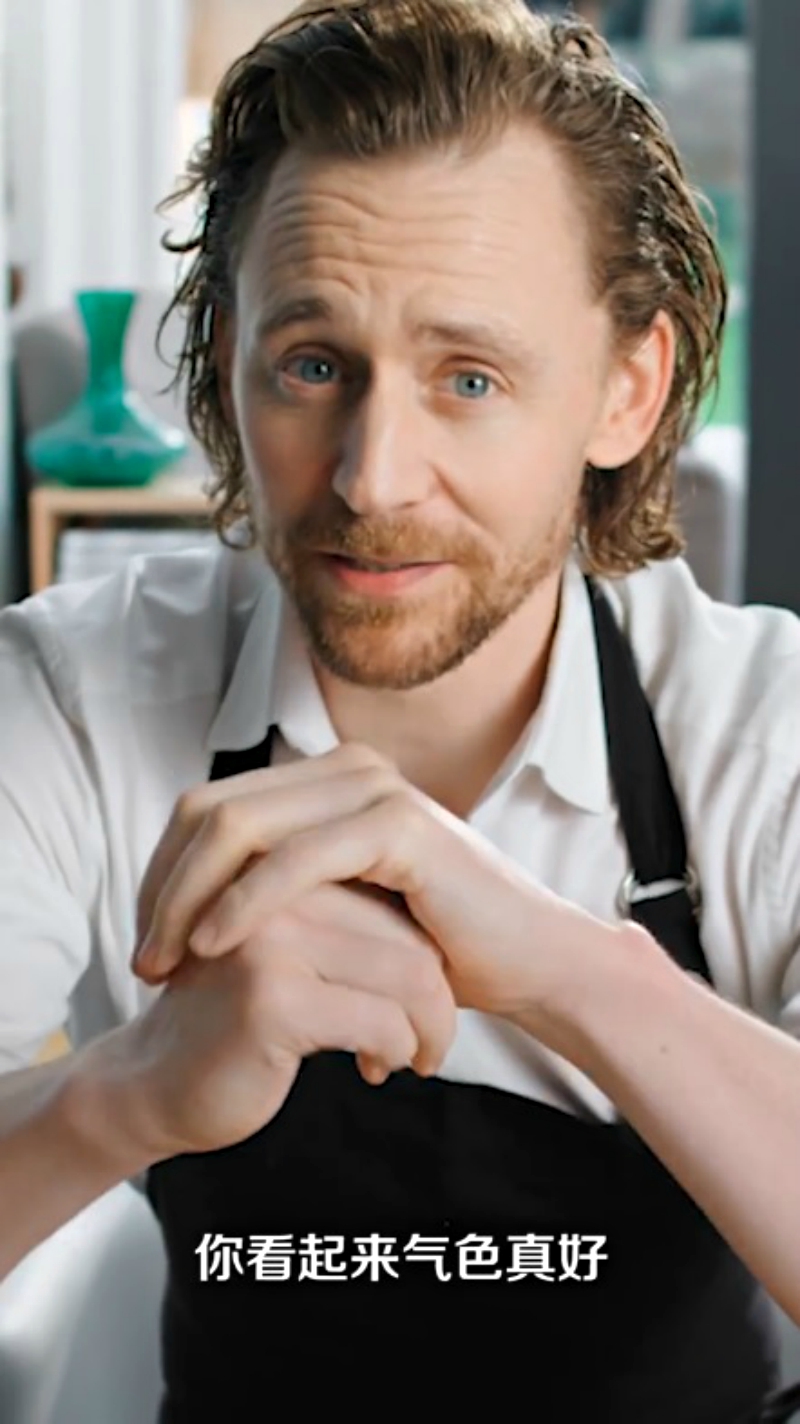 Toward the end, Hiddleston dons a suit with the woman's help and heads out.
"Probably a bit busy for the next few weeks, but … I'll make it up to you soon," he assures the woman. "I promise."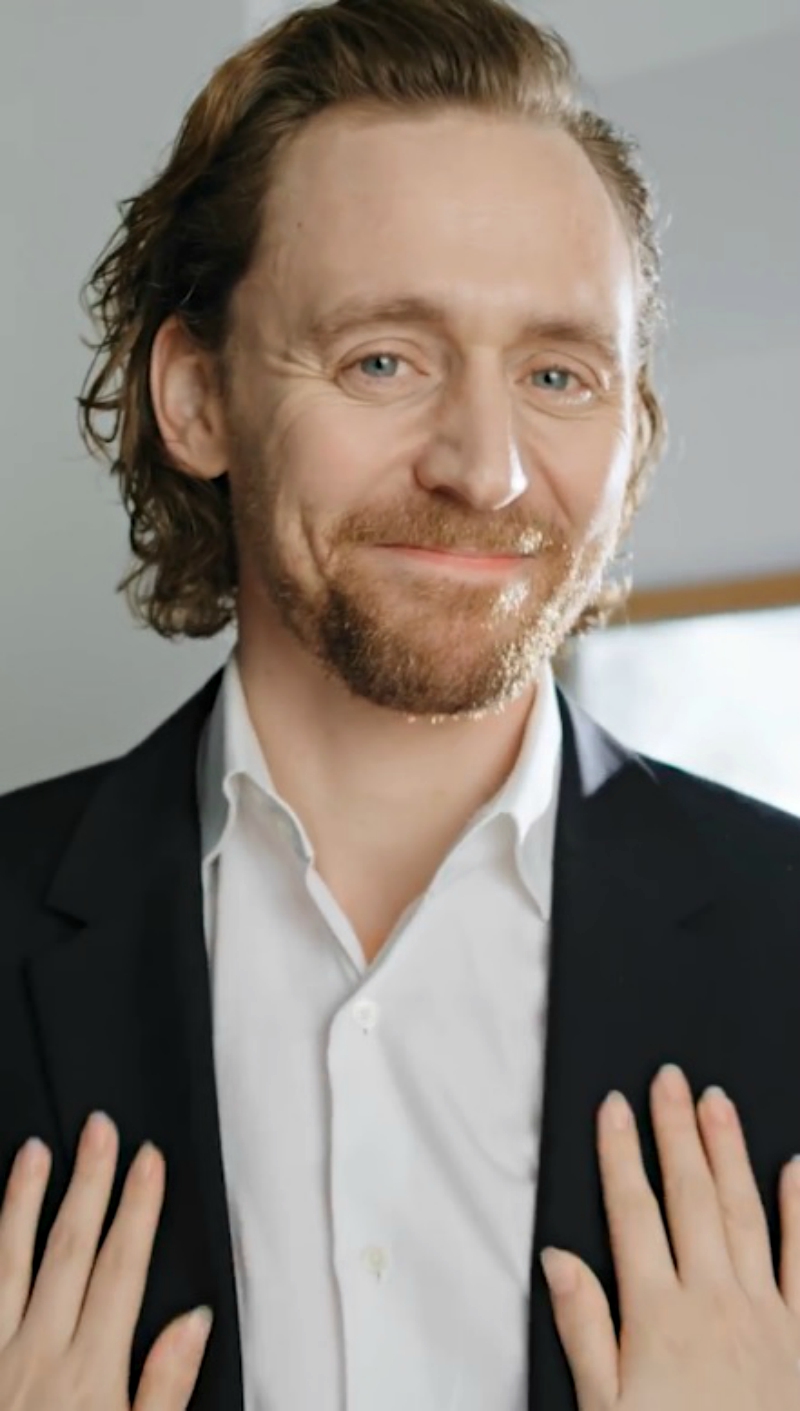 The ad, which has since gone viral beyond China, drew mixed reactions from international viewers.
Some were baffled at the breakfast Hiddleston had prepared, while others — who assumed no romantic relationship between them — were concerned about his sudden appearance at someone's house to randomly cook breakfast and leave shortly.
"I have questions… He came back early to make her breakfast and he is apparently leaving for work… Where were you all night, Tom?" one person asked, according to The Independent.
I have so many questions about Tom Hiddleston's Chinese Centrum ad, including but not limited to: 1. When did he learn the language? 2. What man cooks his partner chopped vegetables? 3. Where was he going?https://t.co/tS5kSBEKFg

— Justin Kirkland (@justinkirkland4) March 29, 2019
forming a support group for the victims of Tom Hiddleston's Centrum commercial

— umami (@declawedmonet) March 28, 2019
This ad is peculiar. After spending most of it working the angle of Tom-Hiddleston-as-Ultimate-Boyfriend, it suddenly bizarrely ends with him saying he's gonna be working late a lot. And now that delicious Centrum tastes like ashes. https://t.co/0gWz9UVXNP

— Mac Rogers (@macwrites) March 27, 2019
In other news, #TomHiddleston is flogging @Centrum in #China and the resulting ad is utterly terrifying.https://t.co/FRu2sU57Hr

Honestly, watch it if only to feel like you've woken up in your own home invasion nightmare.https://t.co/z5vgXIoeaJ#egg #pepper — Neil-o (@NeilRCartwright) March 28, 2019
I don't know what TF I just watched. i NEVER thought I would ever see him in a commercial for women's vitamins and who was that touching him….I need answers I'm shocked.https://t.co/9aNZeiHjme

— Nova Woods (@NovaWoods111) March 27, 2019
Plz get a better agent and stop subjecting us to your creepy escapades, Tom. https://t.co/5XcebUspTz

— koselena (@k0selena) March 29, 2019
Tom Hiddleston broke into my house and is carefully placing 8 pounds of vegetables on a plate while forcing me to swallow a Centrum multivitamin.

— The Holiest of Craps (@holycrap) March 27, 2019
@jandralee has cursed me with the knowledge that this exists. I'm going to have nightmares, and you're all joining mehttps://t.co/yNbRaBfsvO

— Anne Montrose (@amontrosie) March 29, 2019
The Tom Hiddleston centrum ad is super cute. But am I the only one horrified by the breakfast?!? I'd rather have him make me pancakes or a fry. #HungryBitch #TomHiddleston

— Nick (@ElevatusALupi) March 27, 2019
It's just, weird. Being said, if buying a bottle of Centrum you get a Tom Hiddleston making your breakfast, I'll be buying in monthly amounts.

— Piratelabradors (@Piratelabradors) March 27, 2019
While many foreigners seemed to be confused about the ad, it was reportedly a hit among locals. According to Inkstone News, the spot was successful in China because, for one, it was filmed vertically, which makes it appealing to mobile-savvy Chinese consumers.
Additionally, the fact that Hiddleston spoke in Mandarin — "Oh, and here's your Centrum" — are reportedly appreciated by many, with some already declaring him a language genius.
Images via Weibo / @TomHiddlestonOfficial