YouTuber Timmy Sun, aka Timstar, is attributing the success of his ongoing relationship with his girlfriend Sijia Wang to the power of bubble tea.
In celebration of their six months of being together, Sun took to Facebook group Subtle Asian Traits to discuss his happiness with Wang.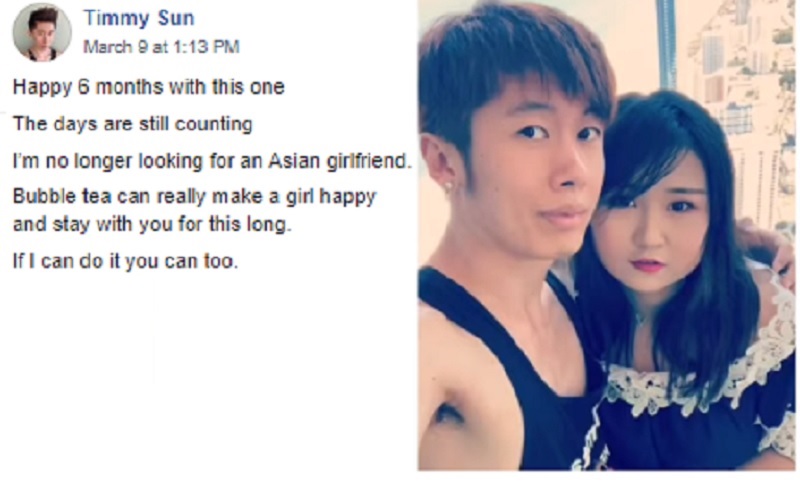 "Happy 6 months with this one," Sun wrote. "The days are still counting. I'm no longer looking for an Asian girlfriend."
"Bubble tea can really make a girl happy and stay with you for this long. If I can do it you can too," he added.  
Along with the touching message, Sun also posted a slideshow of images featuring their happy moments together. The post has been well-received among the group members, generating thousands of reactions and comments.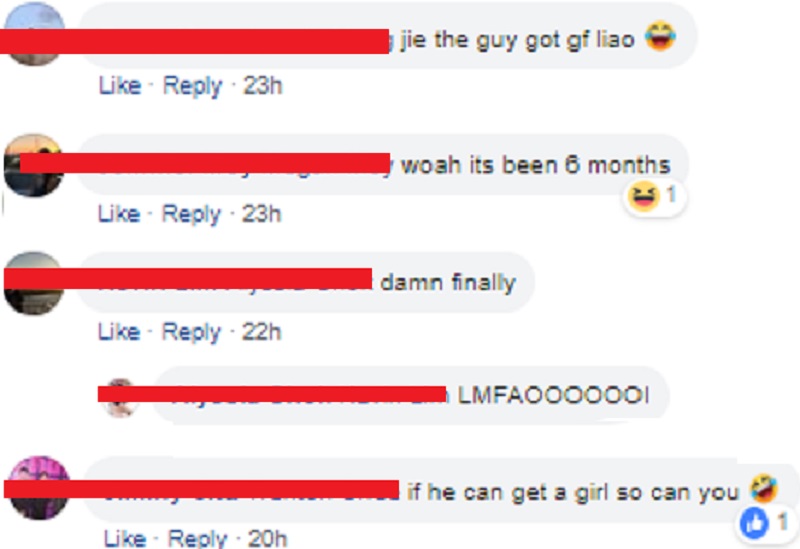 Sun, who went viral who went viral in 2014 for his internet-wide search for a girlfriend, revealed in September last year that he already found the love of his life.
Earlier this year, he also revealed how bubble tea played a role in finally landing a girlfriend,
"I found my girlfriend not just because of my series of girlfriend videos," Sun then wrote online. "The reason we can be together for this long … It's because she also likes bubble tea with pearls, half sugar and less ice like I do."
Featured image via YouTube/Timstar