Timstar and Sijia Wang called it quits ahead of the comedian's highly-anticipated proposal last weekend, ending a year-long relationship founded on boba tea.
On Aug. 16, Timstar, whose real name is Timmy Sun, announced his plan to propose on Aug. 24, the same day they first met in 2018.
"One year has gone pass [sic]. This is it guys and girls. I always tell her you are my Boba Tea. And girl, you are my one and only," the 28-year-old wrote.
"Time to get married to this girl right here. Sijia Wang, will you marry me?"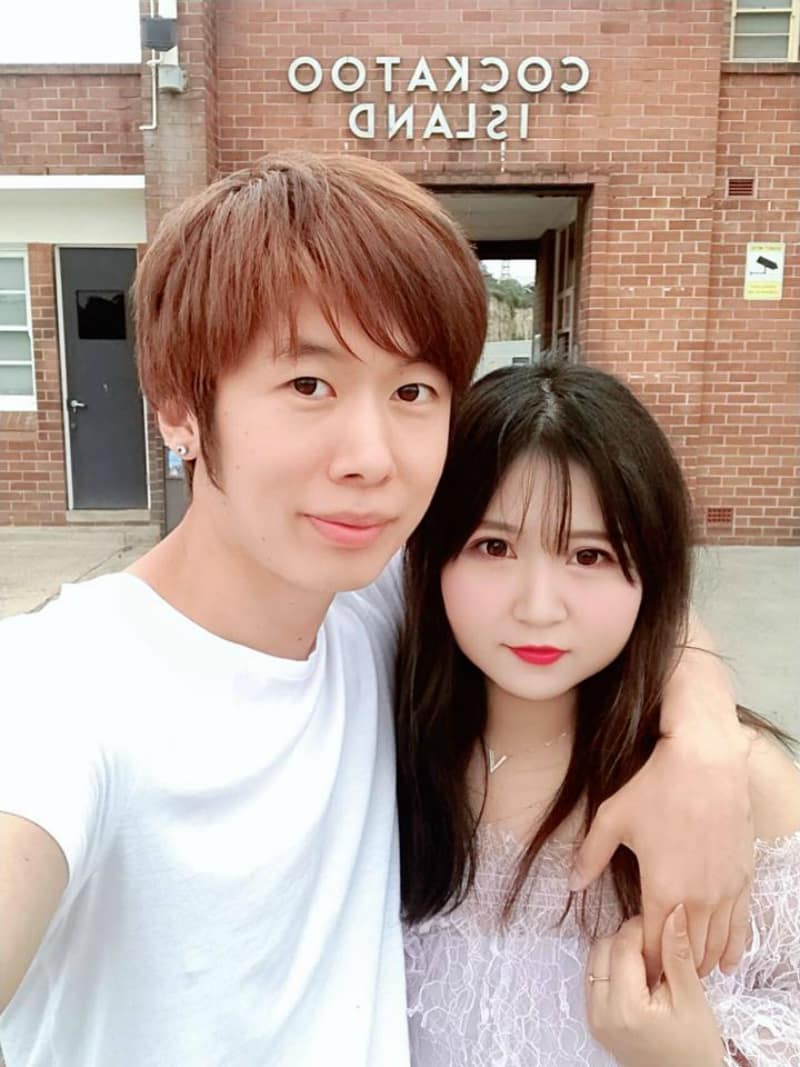 The Asian Australian comedian rose to fame in 2014 after posting a video of himself proclaiming his search for a girlfriend, along with the motto "No Chest, No Sex."
In September 2018, he and Sijia officially became a couple, all thanks to their mutual love for boba tea.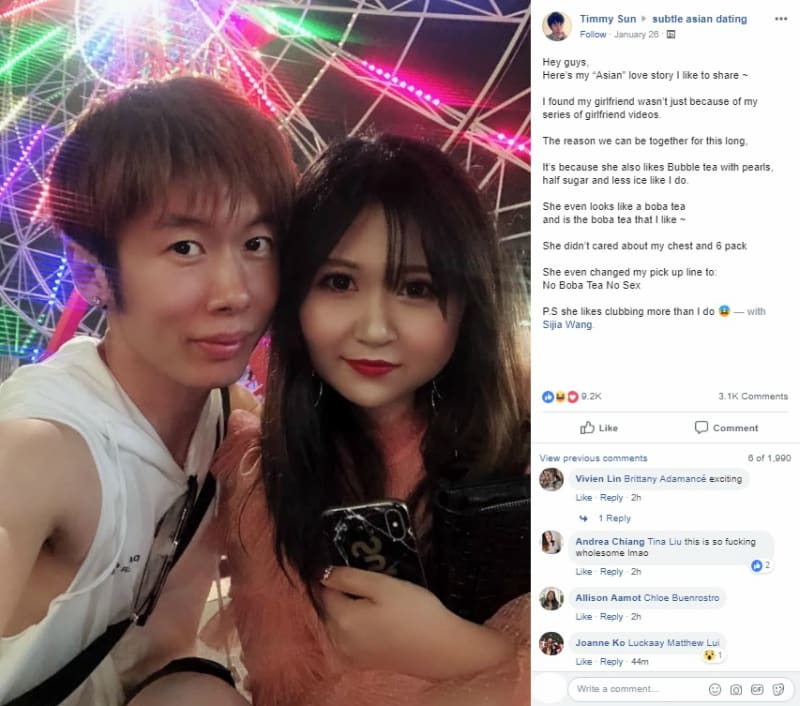 Timstar's announcement was met with mixed reactions — with some expressing concerns that they might be marrying a little too early — but all signs pointed to overwhelming anticipation.
"Holy s***, who knew this day would come?" one commented.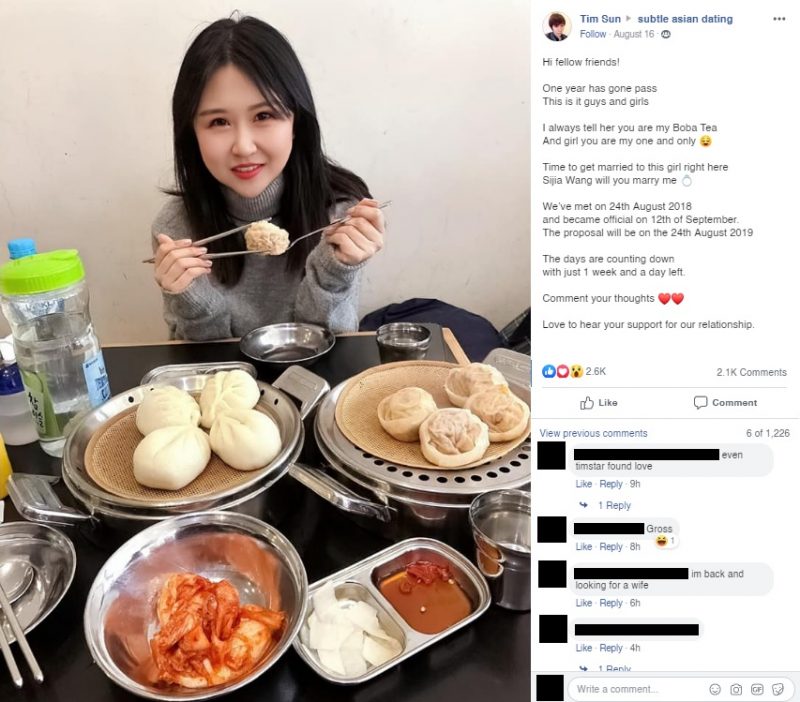 Unfortunately, the proposal failed to see the light of day — as the couple broke up for unclear reasons.
"It was never an easy decision breaking up," Timstar wrote in a Facebook post on Sunday. "But I guess that's just life because we walk the roads ourself [sic]."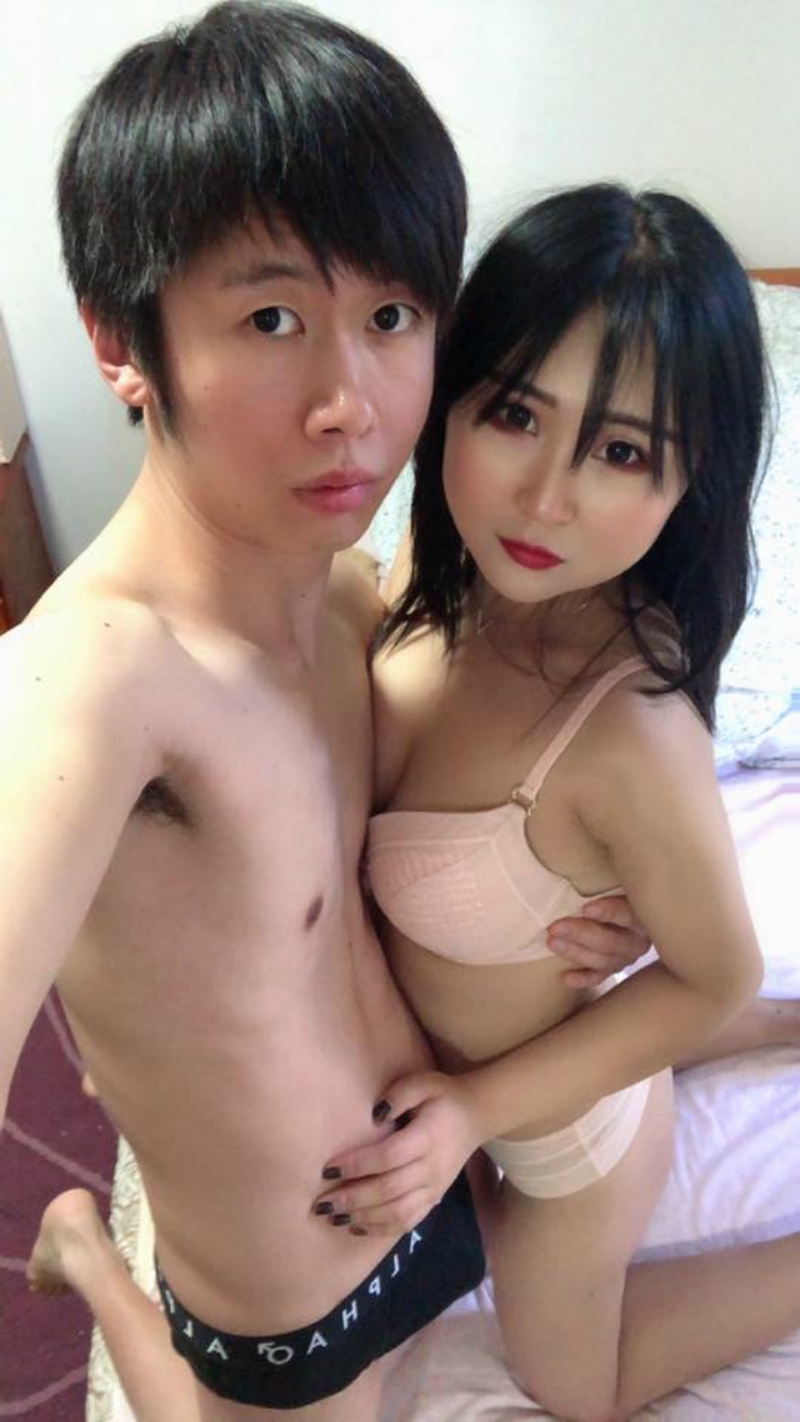 "I always wanted to make things work. I even set out morals, emotions and responsibilities for myself. But at the end I still feel neglected, unwanted and unappreciated. I did my best.
"The places we went to, the meals we had, the same boba tea we drank and the same roof we stayed in. I guess we just wasn't [sic] meant to be."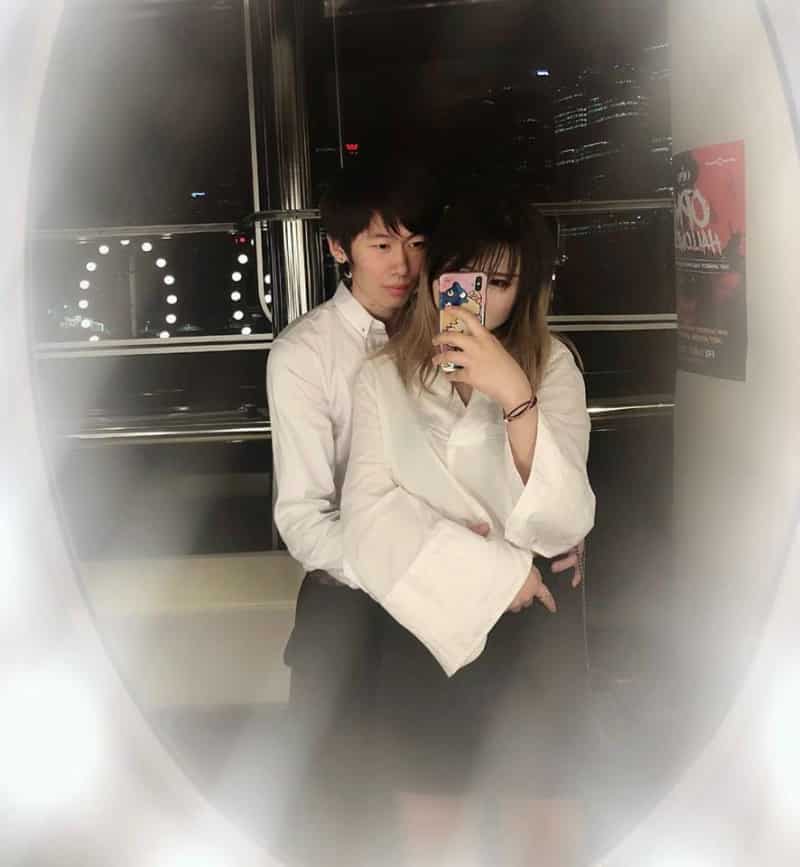 The sad announcement included photos of the comedian during their last meals as a couple.
His post raises some questions, however, as it claims that they severed ties on the same day (Aug. 25), while the proposal — which "never happened" — supposedly took place the day before (Aug. 24).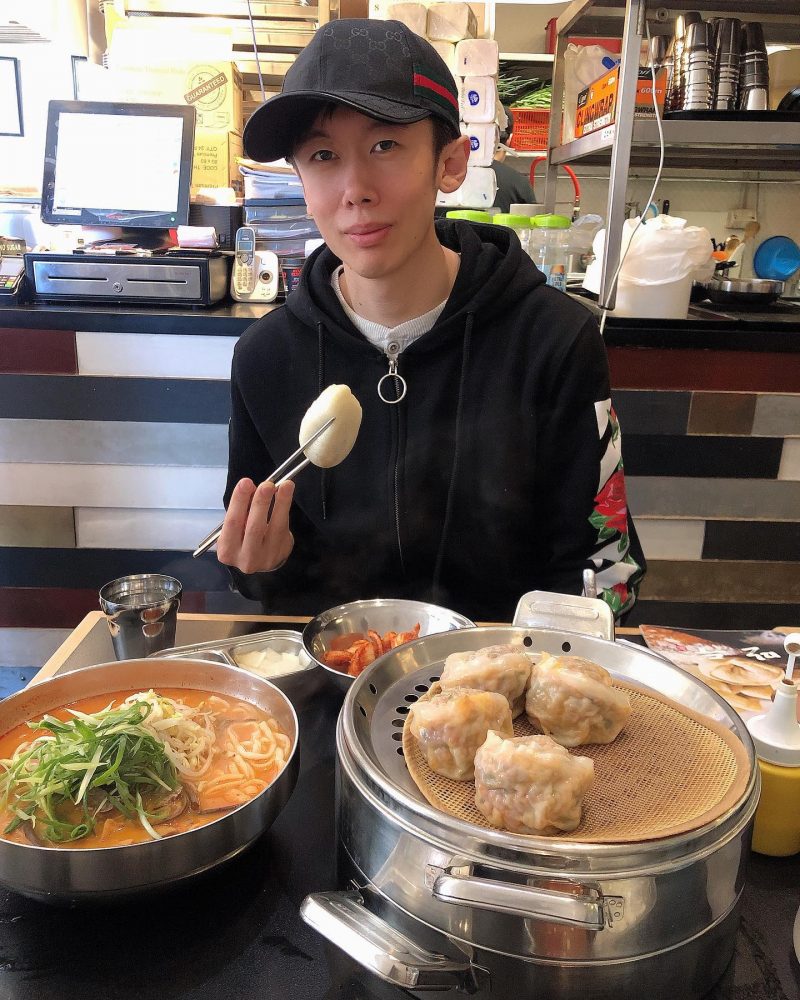 Still, the news was nothing short of heartbreaking, as Timstar shared the poem he would have read in his proposal to Sijia:
"No more 100 girls on the beach

You are my baby to my Lg

You are my one and only Boba Tea

Without you I will be forever so lonely

I was looking for a girlfriend

But now you're my best friend

1 year later soon you'll be my wifey

You and I both have a chest

That's why we both have a lot of sex

But last but not least

From the deep of my heart

Sijia baby… Will you marry me?"
The comedian concluded, "I wish you all the best and I hope you will find someone better than me."
Meanwhile, Sijia, who is also on Facebook, Instagram and YouTube, has not made any publicly available statements regarding the matter.
Users replied to the heartbreaking news with messages of empathy and support:






However, some people questioned the authenticity of the story, while others suspected that Sijia had only used Timstar to promote herself.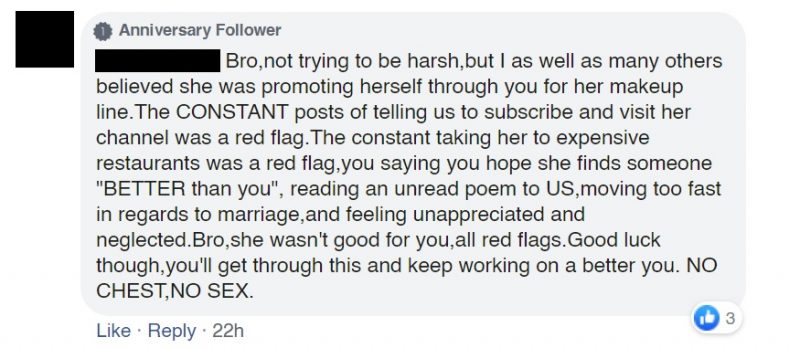 Featured Images via Facebook / Timstar (Left) and Timstar (Right)