A cosmetics manufacturer
in Japan has provided an interesting look back into a century's worth of makeup trends in the country.
Shiseido, which was founded way back in 1872, has kept tabs on the evolving movement of the makeup scene through the decades, according to SoraNews24. 
Being in the industry for almost a century and a half, the firm has remained contemporary by keeping up with such changes.
Shiseido's senior hair and makeup artist, Setsuko Suzuki, explained that the 1920s marked the decade when Western cosmetics first became widely used in Japan. During its early years, the popular look combined traditional Japanese style with Western influences. Heavy eyeshadow at the bottom corners of the eye paired with fine eyebrows with a downward drop highlights a sleepy look. Small, puckered lips accented by lipstick was all the rage back then.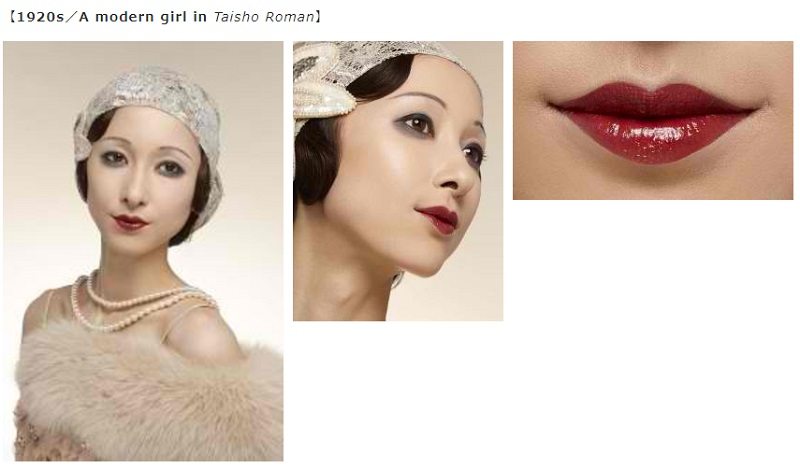 An influx of other international influences shaped the trend of the 1930s, with many taking cues from film stars sporting more prominent eyebrow curves and bold lipstick colors.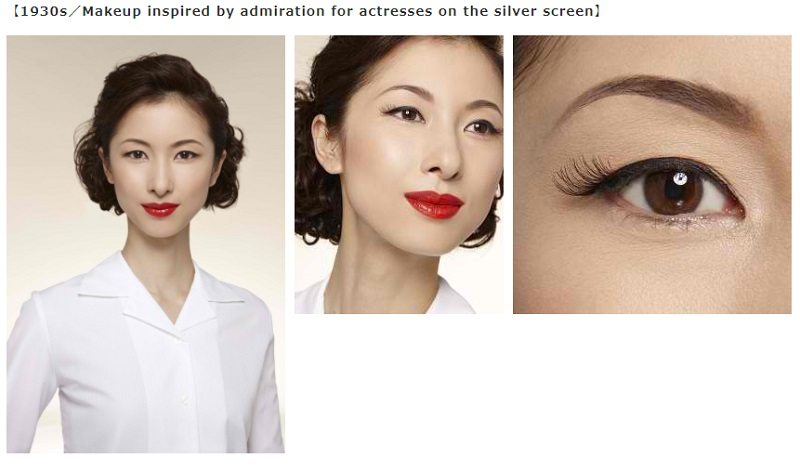 Following World War II, squared eyebrows became the "in" thing while the government starts its rebuilding efforts in the 1950s.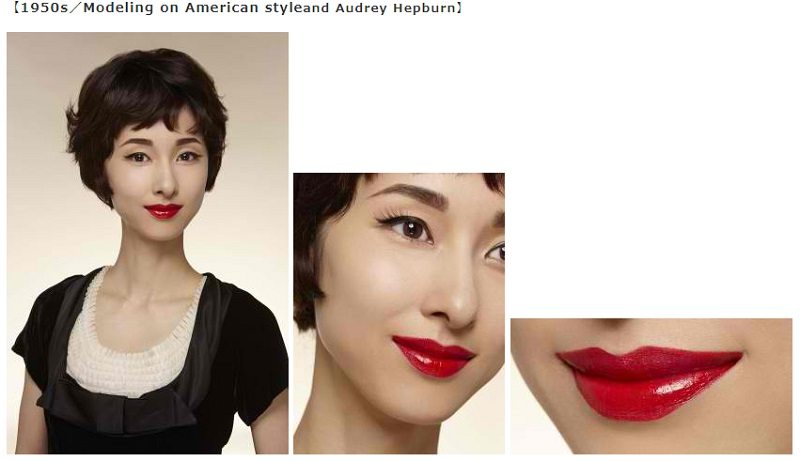 Subscribe to
NextShark's Newsletter
A daily dose of Asian America's essential stories, in under 5 minutes.
Get our collection of Asian America's most essential stories to your inbox daily for free.
Unsure? Check out our Newsletter Archive.
The 1960s became a colorful era as Japanese women became enamored with other hues not traditionally worn locally. 
Up to that point, the Japanese cosmetic industry largely makes use of varying shades of white, black, and red. 
More women began emulating looks of Western fashion models, with many using eye makeup to simulate double-folded eyelids. The use of pale lipstick and false eyelashes also became prevalent. It was also the first time suntanned skin became widely preferred.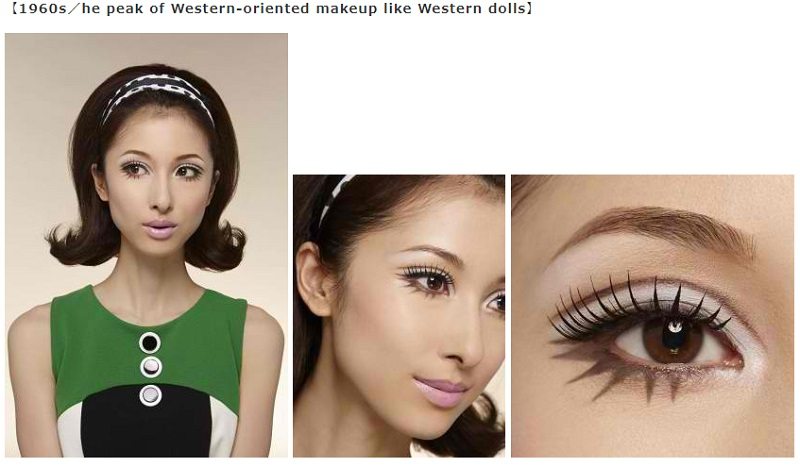 In the 1970s, dark eye shadow and sharply thin eyebrows became popular. Later in the decade,
Japan starts going back to its roots, and in some way abandoning trends inspired by Western fashion.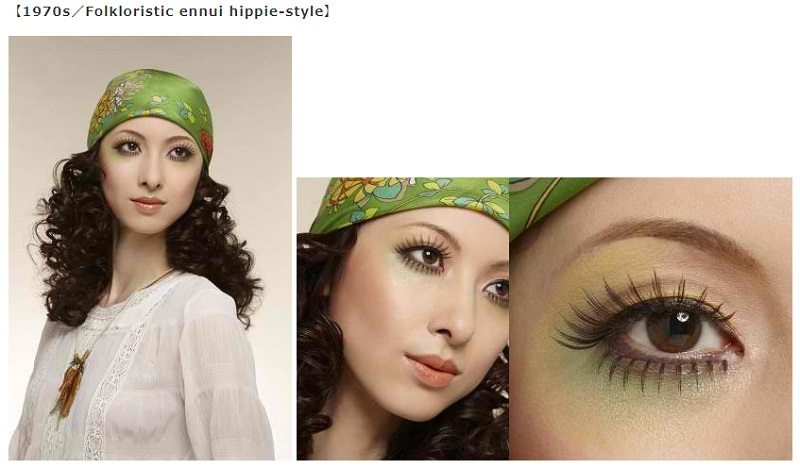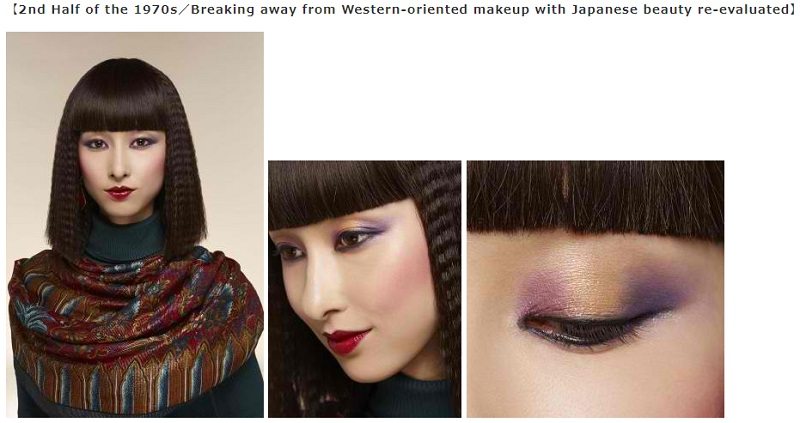 The popularity of thinning eyebrows went on a decline in the 1980s as women began reverting back to the traditional style. Women began donning a more feminine facade, with a preference of a more natural eye makeup coloring. Lipstick hues, however, became brighter.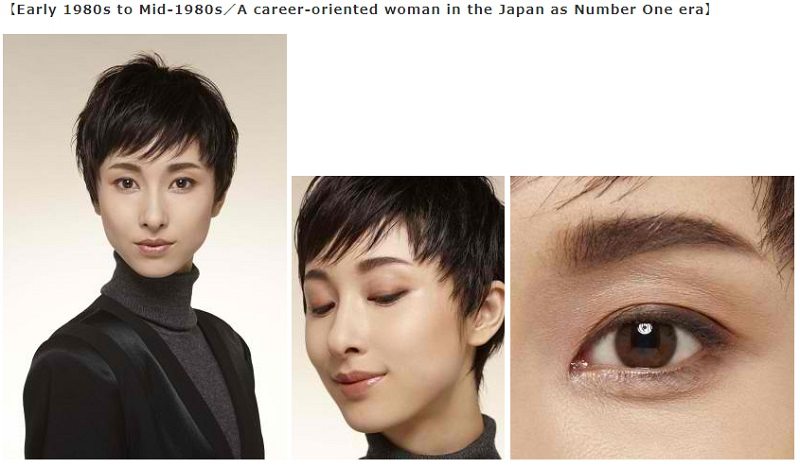 As for the 1990s, Japanese fashion became more varied, branching off to groups such as flashy gyaru, elegant white-collar professionals, or mixtures of hip-hop and Japanese street style. Interestingly, brown-dyed hair, however, became a popular trend across all styles.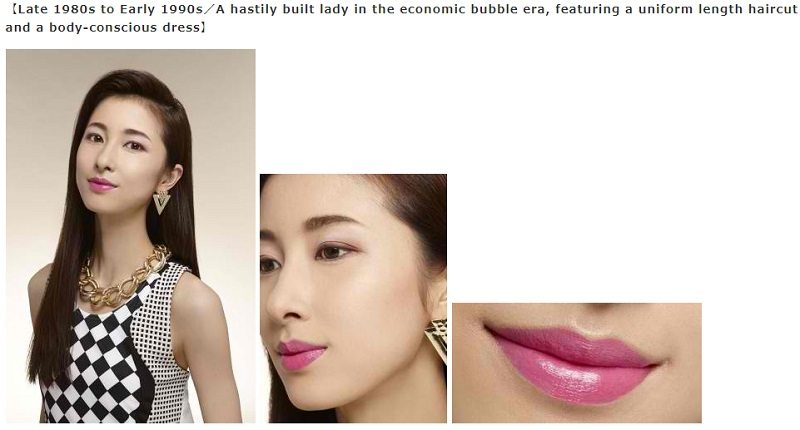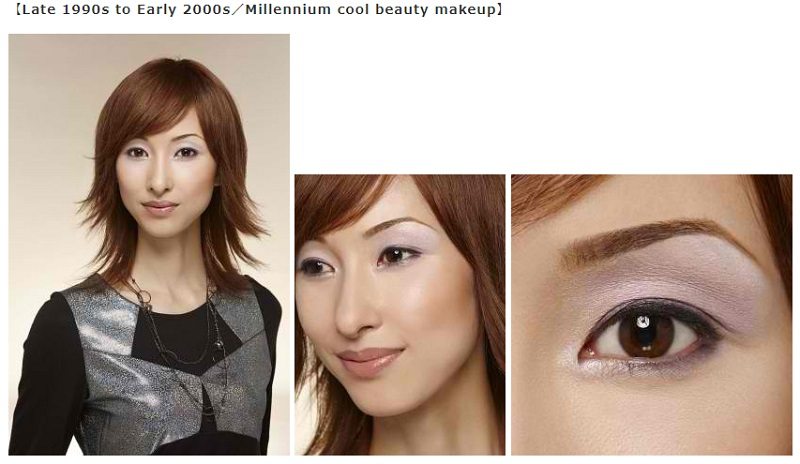 More women in the mid-2000s began using other forms of beauty enhancers. Hair extensions, eyelash perms, and contact lenses became popular.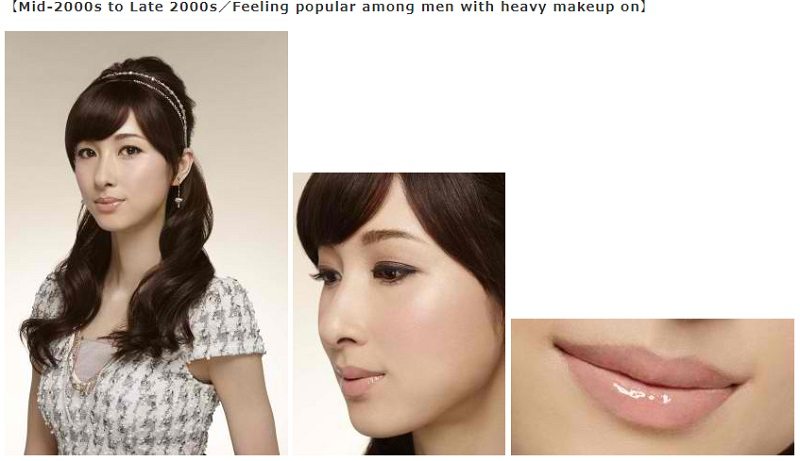 Shiseido pointed out, however, that tragedies such as the March 11 earthquake and tsunami of 2011 have veered many women to a heavily made up appearance. Choosing a more relaxed look, most women preferred the baggy eyes (called namidabukuro, or "tear bags" in Japanese) and blushed (yuagari nobose, or "dizzy from a hot bath") cheeks.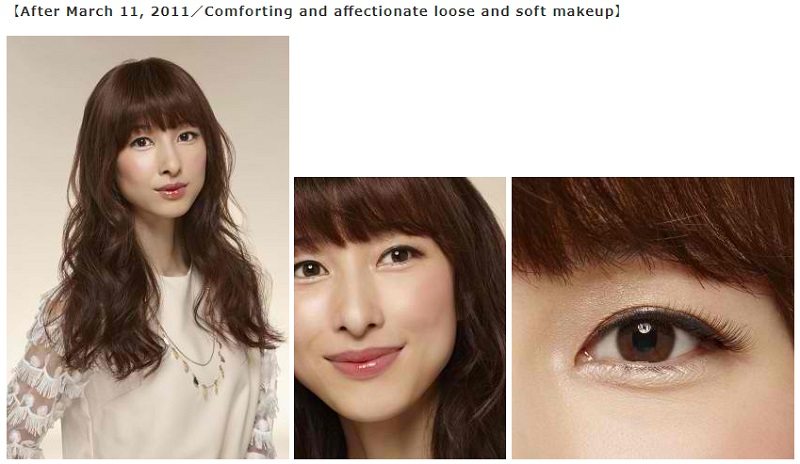 Interestingly, the latest makeup trends seemed to have come full circle, with most looks borrowing heavily from the 1980s.