One Instagrammer is winning praise on social media after posting videos of herself speaking Vietnamese.
Stephanie Wingender, a Florida-based influencer, showed off her Tiếng Việt (Vietnamese) skills on TikTok, where she currently has nearly 12,000 followers.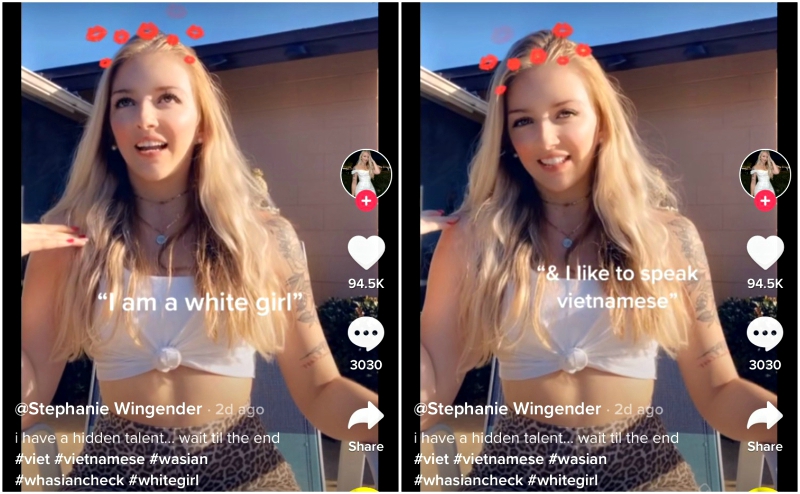 "Hi everybody, I am a White girl and I like to speak Vietnamese," Wingender says in Tiếng Việt.
She then counts from one to 10 and recites random words, including "chicken," "banana" and "big banana."
Wingender's video has received more than 94,000 likes and 3,000 comments.
"Vietnamese is one of the toughest languages to learn, you go girl!" one encouraged.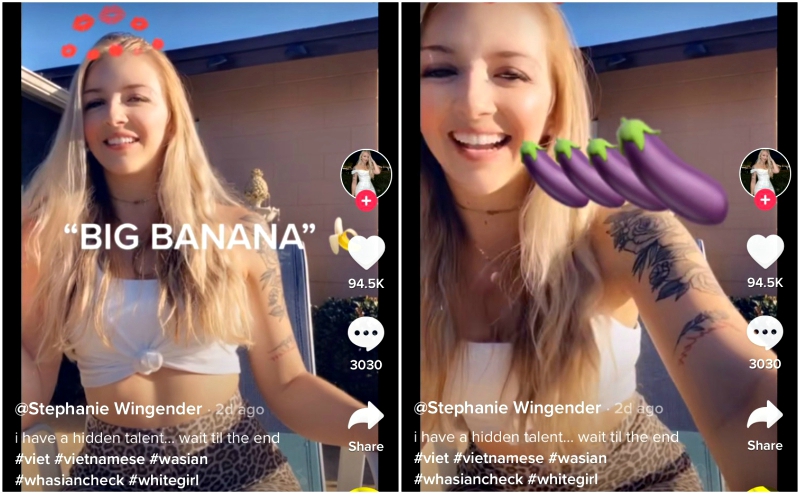 It was also reposted on Instagram, where she has more than 24,000 followers, and the video has now received over 115,000 views.
"Better than my Vietnamese," another commented.
While many praised Wingender's language skills, some raised suspicions that she was only lip-syncing.
"This video was made on TikTok and she was using someone else's sound and she's just lip-syncing to it, so it's kinda fake," one wrote.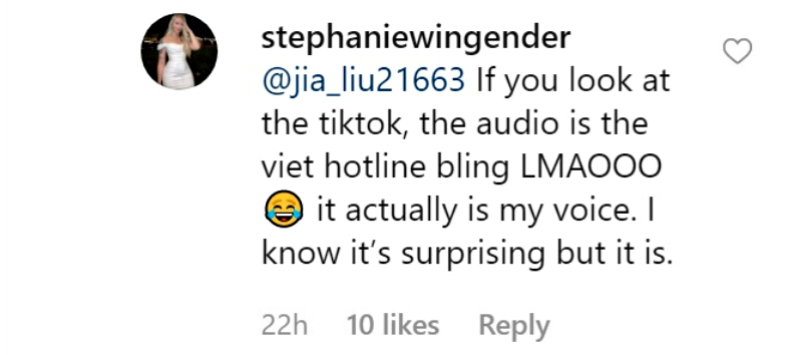 In response to the comment, Wingender pointed out that the audio attached was the Vietnamese "Hotline Bling," which means she was actually speaking in Tiếng Việt.
"If you look at the TikTok, the audio is the Viet 'Hotline Bling' LMAOOO," she noted. "It actually is my voice. I know it's surprising but it is."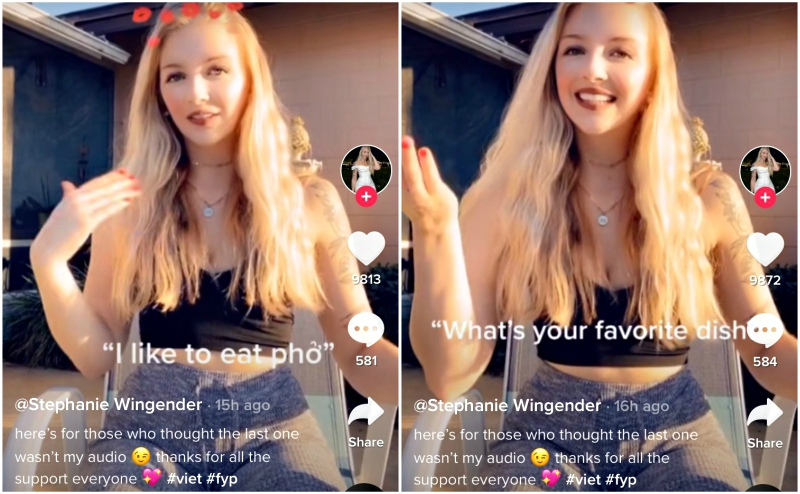 To debunk further suspicions, Wingender posted a follow-up video. This time, she counted from one to 20 and talked about her favorite Vietnamese dish.
"I like to eat phở, but my favorite is mắm tôm with my bún riêu," she says in Tiếng Việt. "What's your favorite dish?"
After proving herself, Wingender won even more praises.
TikTok users commented: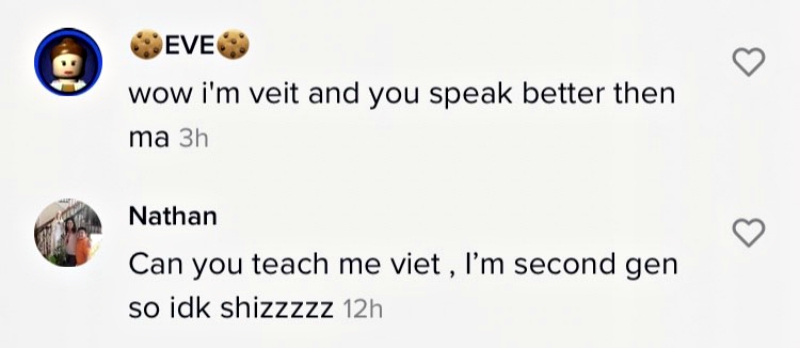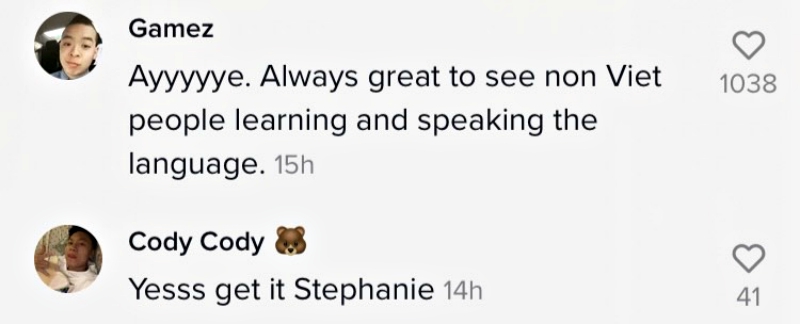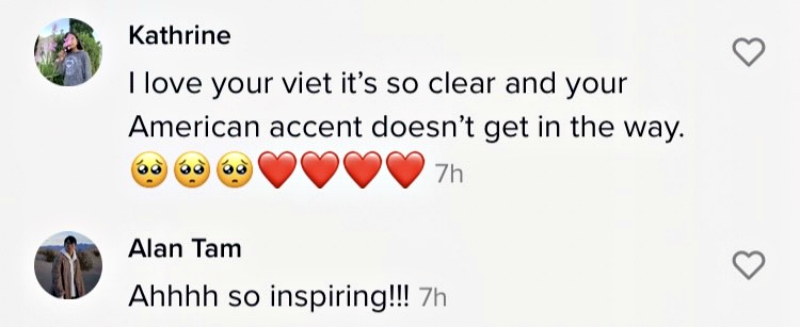 Feature Image Screenshots via @stephaniewingender