"The Bachelor" is facing a massive backlash after a recent episode aired which showed contestants disrespecting Asian food and perpetuating archaic stereotypes. 
The episode, which aired on Jan. 28, highlighted bachelor Colton Underwood's first time traveling outside the U.S.
The production landed in Singapore, one of Asia's finest destinations and the captivating set of "Crazy Rich Asians."
In the episode, Underwood took the contestants out for sightseeing, shopping, and "leech therapy," which made many of the mostly-white, mostly-blonde women uncomfortable.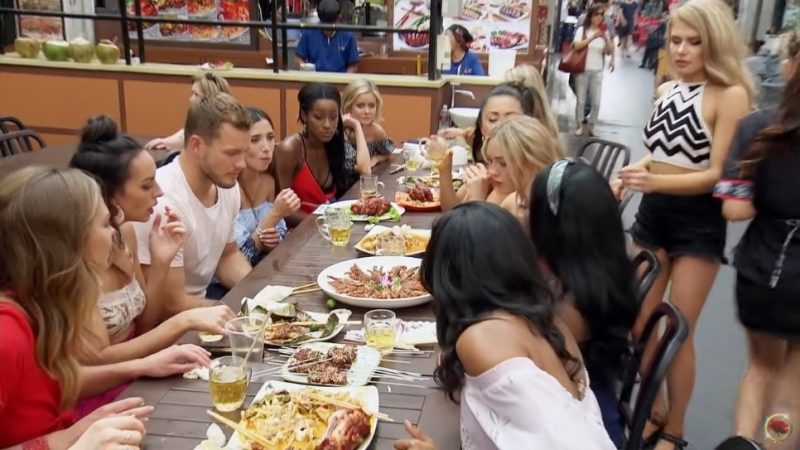 However, the show did not trigger much outrage until the group sat down to dine in a local eatery, which served them frogs, chicken feet, and pig intestines, to name a few.
"You guys hungry?" Underwood asked, according to the Washington Post. "What is this? Bullfrog?"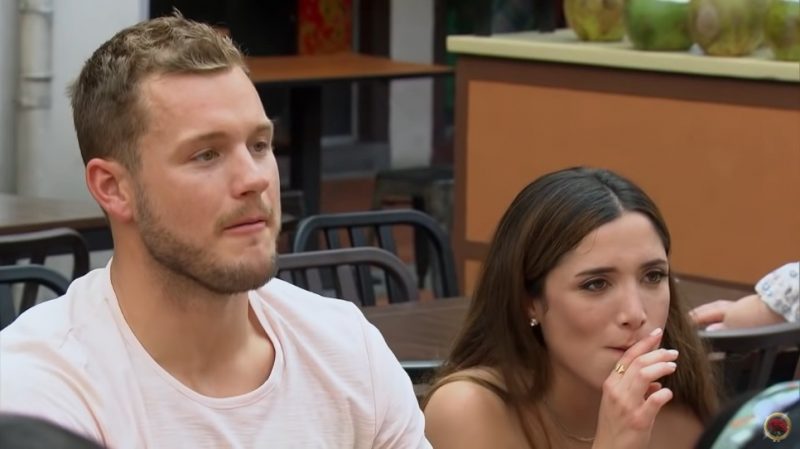 The next scenes saw the contestants slam just about every dish served on the table.
"Pig's feet — ewwwww!" one said, while another asked, "Wait, will I die?"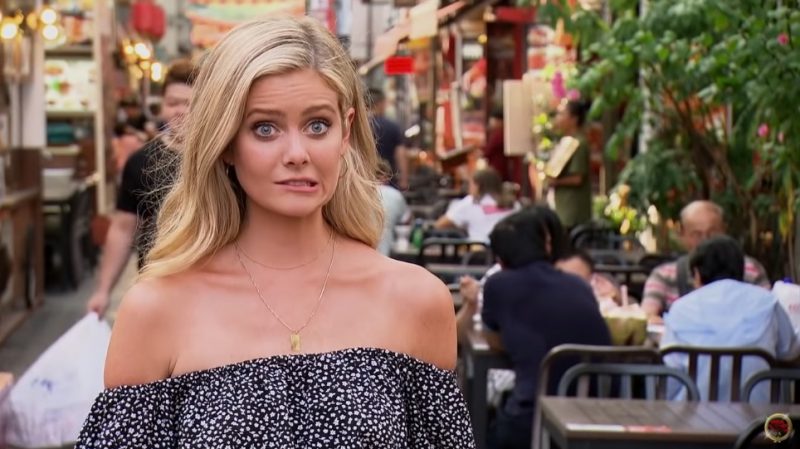 "I just ate a fish eye for him!" another exclaimed before making a retching noise.
Underwood also gave a toast, saying "To weird food, and to you."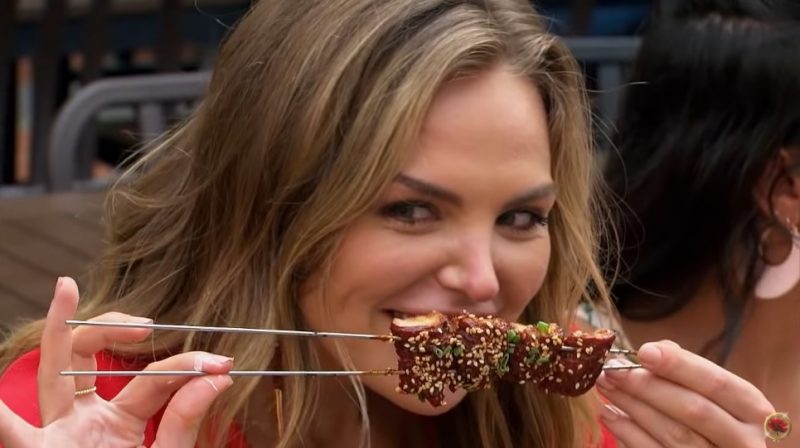 The disgust continues in a blooper video posted on YouTube, where one contestant — a Black woman who claimed to have eaten "a lot of foreign foods" — is seen heading straight to a trash bin to vomit.
"My stomach doesn't feel good," she said.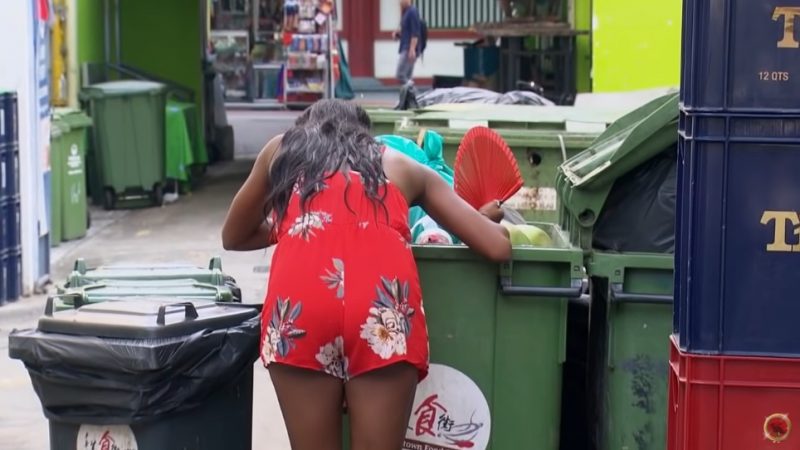 Another contestant is seen slamming pig intestines.
"Pig intestines, ewww! It wasn't as bad as I thought, but we'll see how I feel in an hour."
The episode drew a whopping 6.35 million viewers — more than Singapore's population of 5.6 million, according to
Business Insider Singapore
.  Needless to say, it also drew flak over Underwood and the contestants' remarks
Netizens slammed the production on Twitter: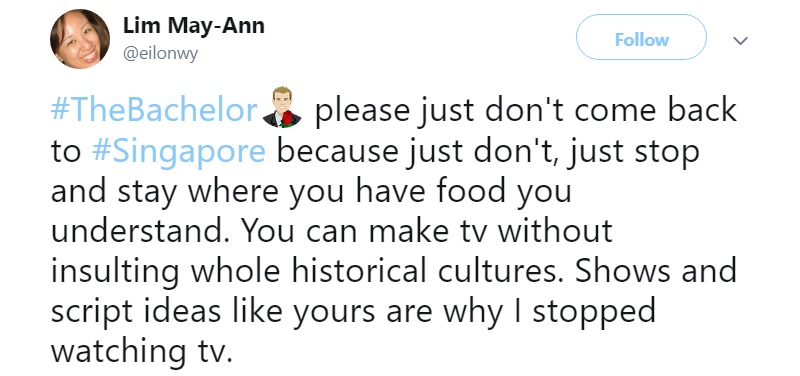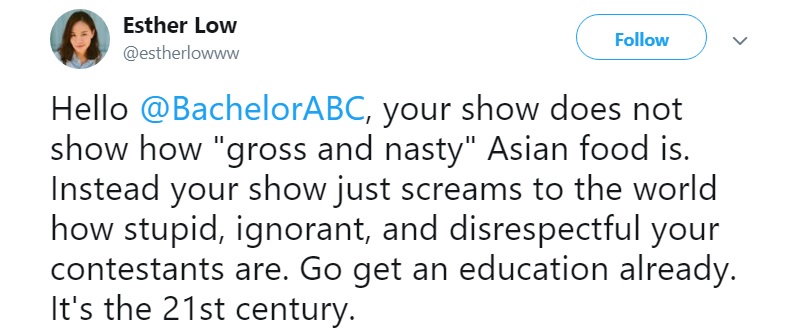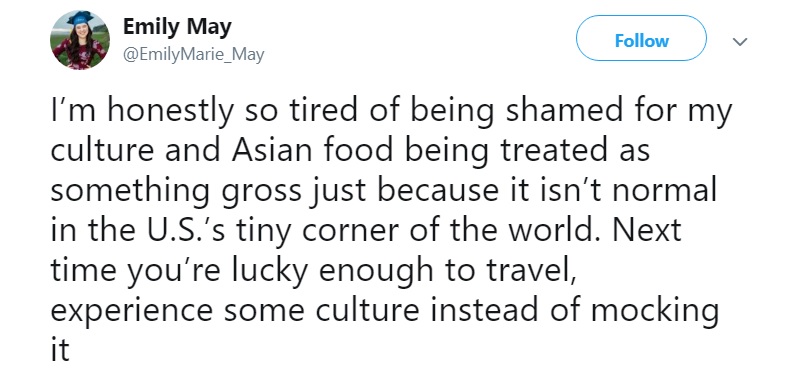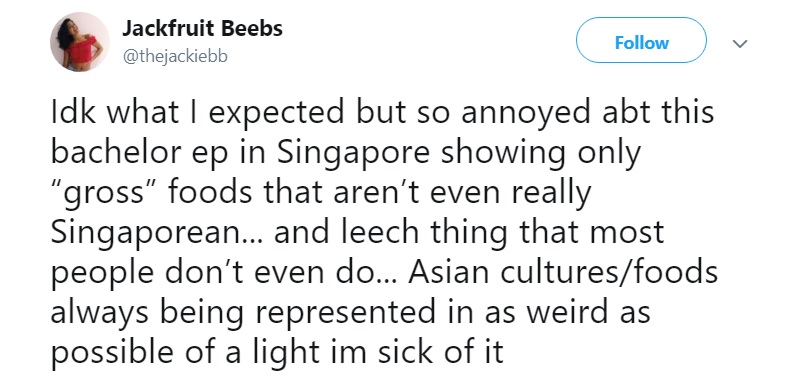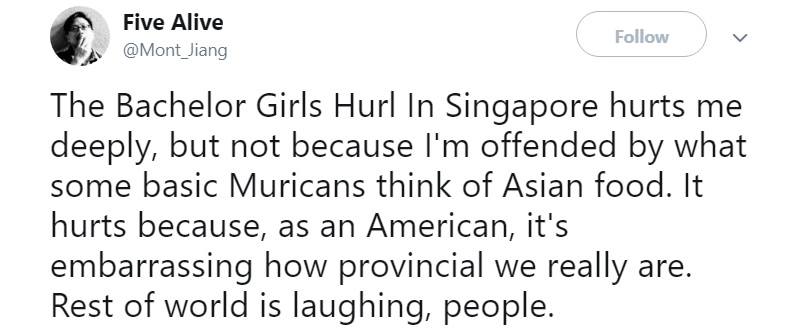 Images via YouTube / The Bachelor Insider