Thailand served five tons of mango sticky rice to 10,000 Chinese tourists on Sunday.
The feast, held at the 150,000-square-meter Impact Lakeside event space in the Pak Kret district of Nonthaburi++, broke the Guinness World Record for the largest serving of the popular Thai dessert locally known as khao neeo mamuang.
The invitation from Deputy Prime Minister Gen. Prawit Wongsuwan came as Thailand's latest effort to win back Chinese tourists after the Phuket boat di‌sas‌ter that k‌ill‌e‌d 47 in July.
At the time, Wongsuwan blamed Chinese people for hu‌rti‌ng‌ their own, referring to the fact that a Chinese firm operated the ill-fated boat.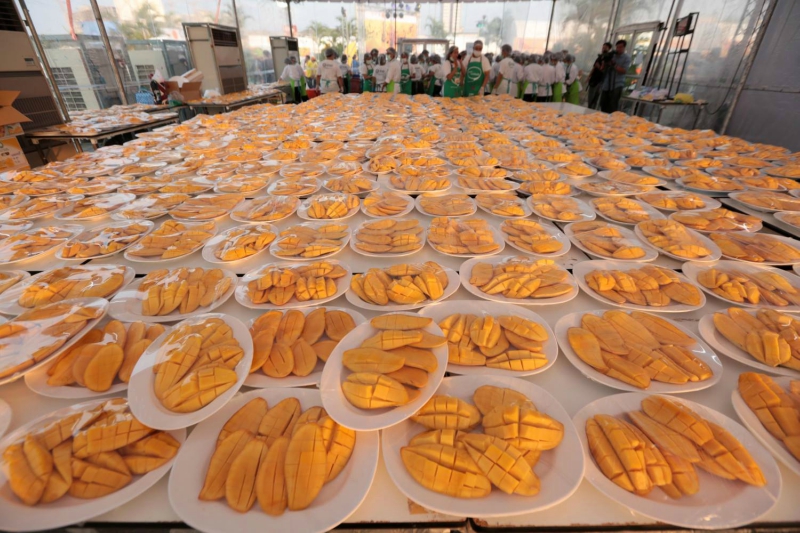 "Why does it have anything to do with the Thai tourism industry? This is on them," Wongsuwan said, according to Shanghaiist. "The boat was theirs. They went out to sea against the warnings. So it's not our responsibility. It's theirs. Let them solve the problem."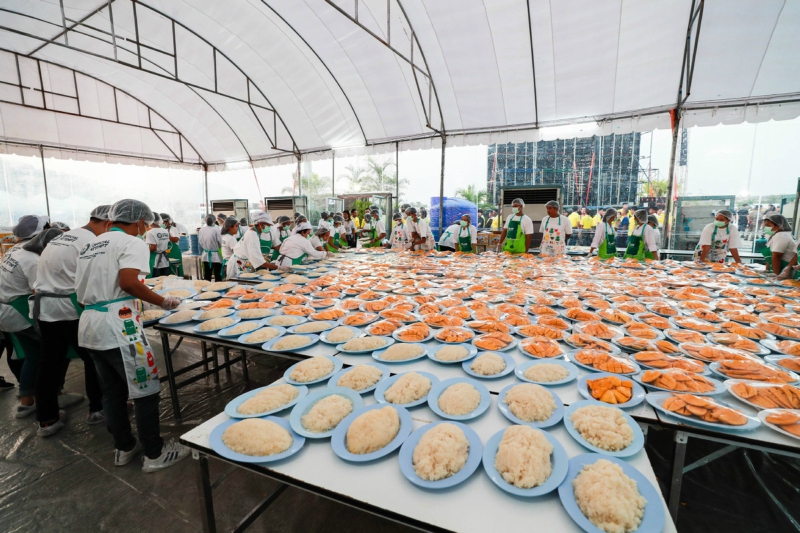 The event, titled "We Care For You," was hosted by the National Legislative Assembly and the Association of Thai Travel Agents.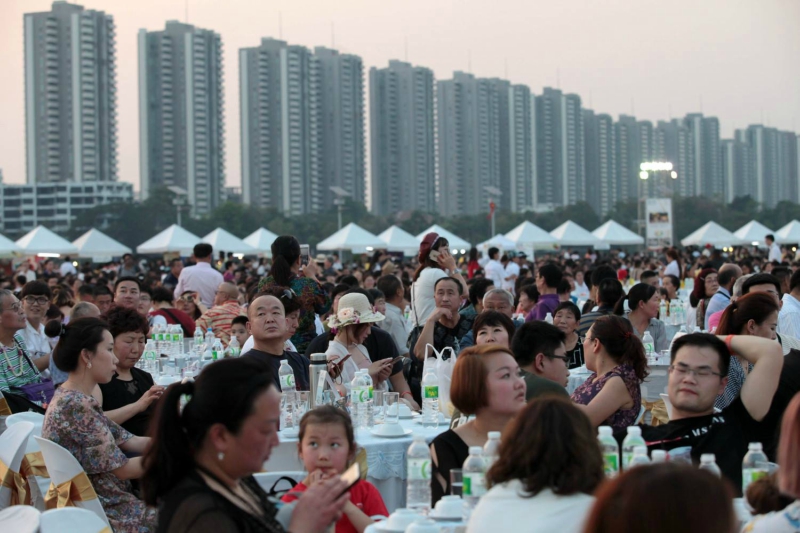 Aside from mango sticky rice, guests were also served tom yum kung, red lobsters, pork ribs, mixed mushrooms, fried sea bass and green curry, among other dishes.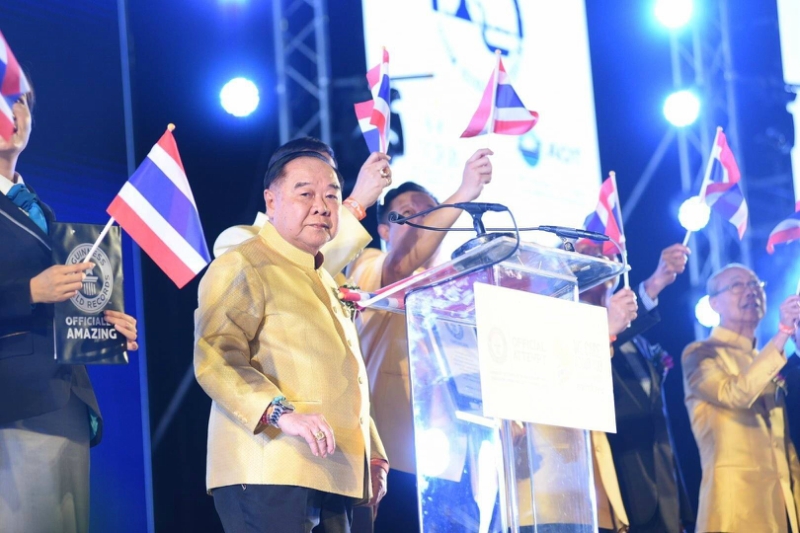 Organizers prepared 1.5 tons of glutinous rice and 6,000 Nam Dok Mai mangoes — a native of Thailand — to serve up to five tons of the dessert across 1,250 tables, according to Khaosod.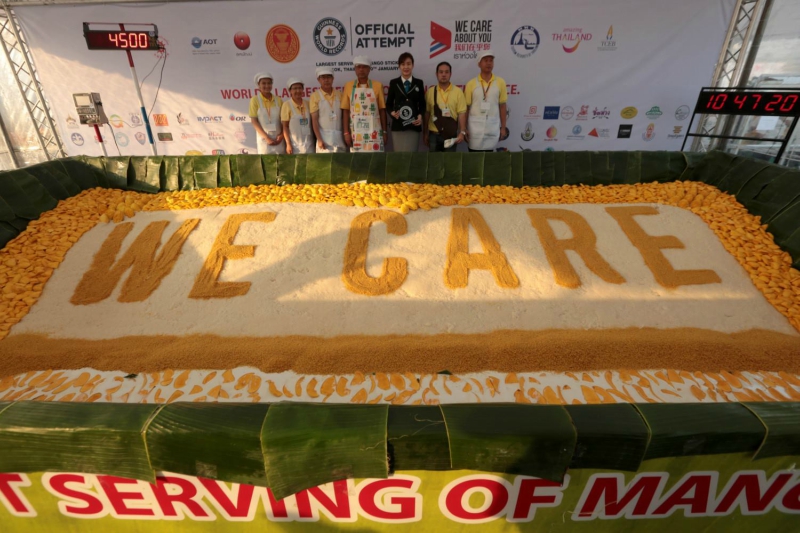 Aside from the banquet, guests were also treated to several performances from the Bunditpatanasilpa Institute of Performing Arts and local artists, including singer Mimi Lee who won a contest in China.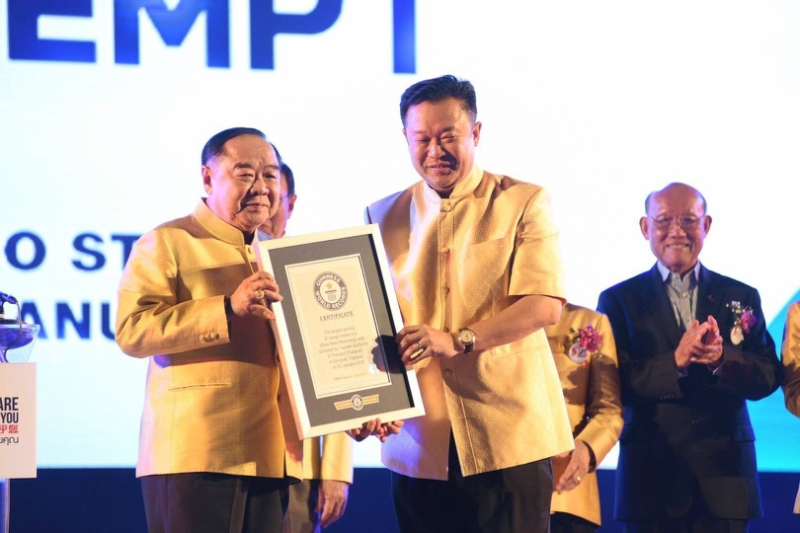 "Considering there was a sharp drop of Chinese tourists to Thailand, we've been making an effort to improve the country's safety standards, expecting to restore the confidence of tourists from China and let them know Thailand care about them," said Pichit Kuandachakupt, chairman of the Committee on Religion, Arts, Culture and Tourism of the National Legislative Assembly, according to Xinhua.
The event follows other reparative measures taken by Thailand to boost Chinese tourism, one of which is the extension of visa-on-arrival (VOA) waivers until April.