A primary school teacher in south-central Thailand has gone viral on the internet for welcoming students to her classroom in the most heartwarming and fun ways.
While most schools in the country — as well as its Asian neighbors — typically require students to address their teachers formally, Nattaya Nat, 25, connects with her pupils warmly.
In her viral video, Nat, who teaches at Banpruewai School in Chachoengsao province, is seen greeting her students through one of four app-like options: (1) hug, (2) handshake, (3) fist-bump and (4) high-five.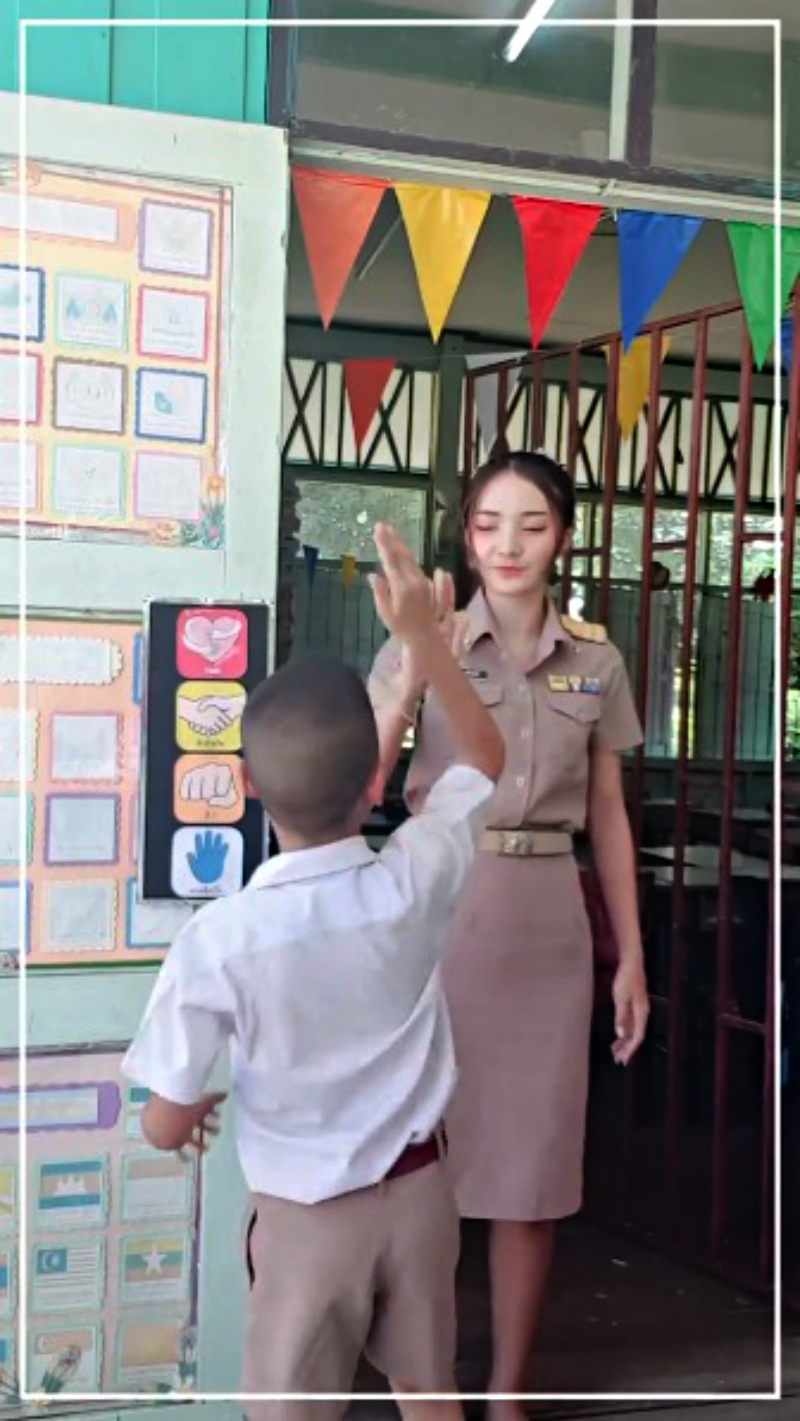 One by one, students enter their classroom through their greeting of choice, with some apparently wishing for more.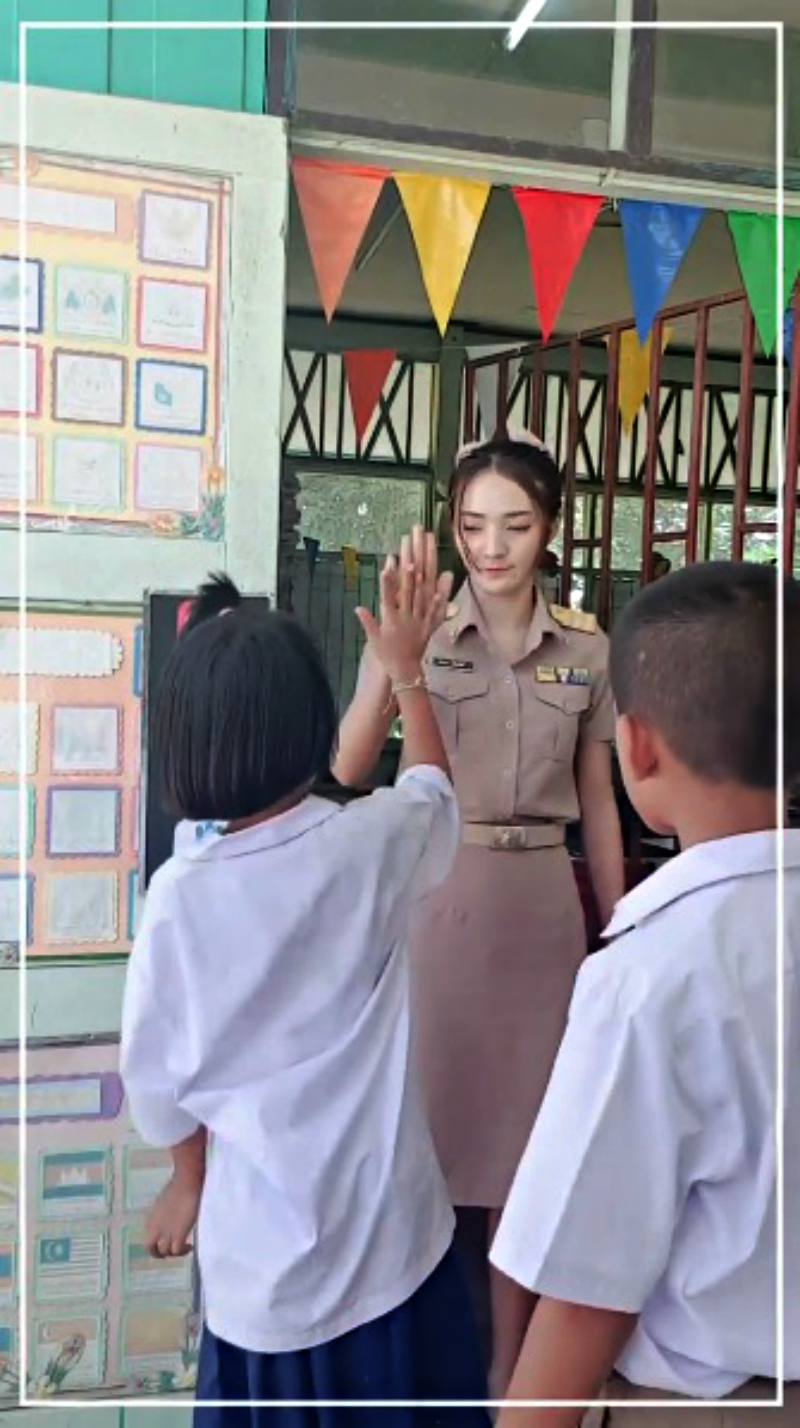 In just a week, Nat's video had more than 3.6 million views and thousands of shares, reactions and comments.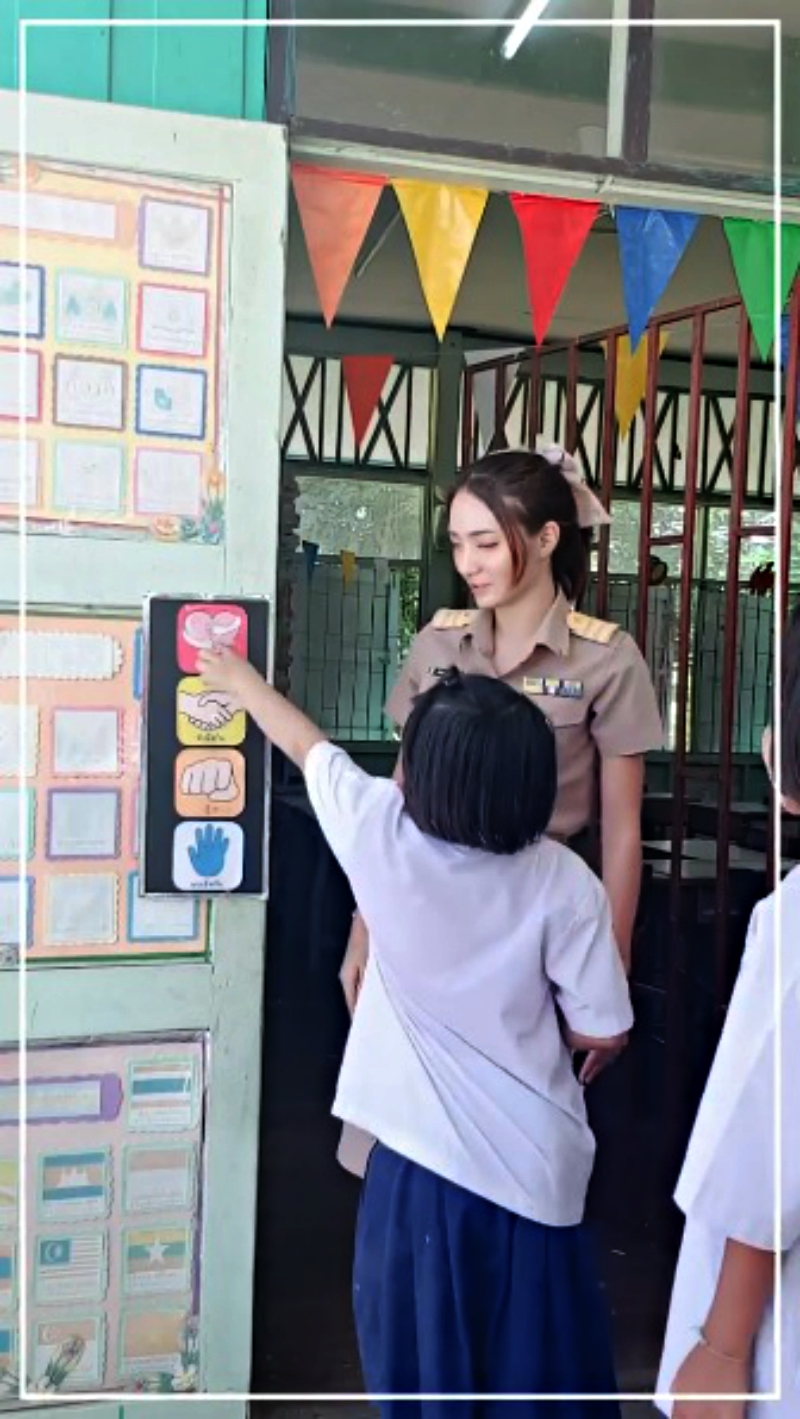 The young teacher has also shared videos from her classes, and with all the fun they're having, it's quite evident that her students love her.
For what she does, many netizens — presumably those with cold teachers — now want to return to school to be her student.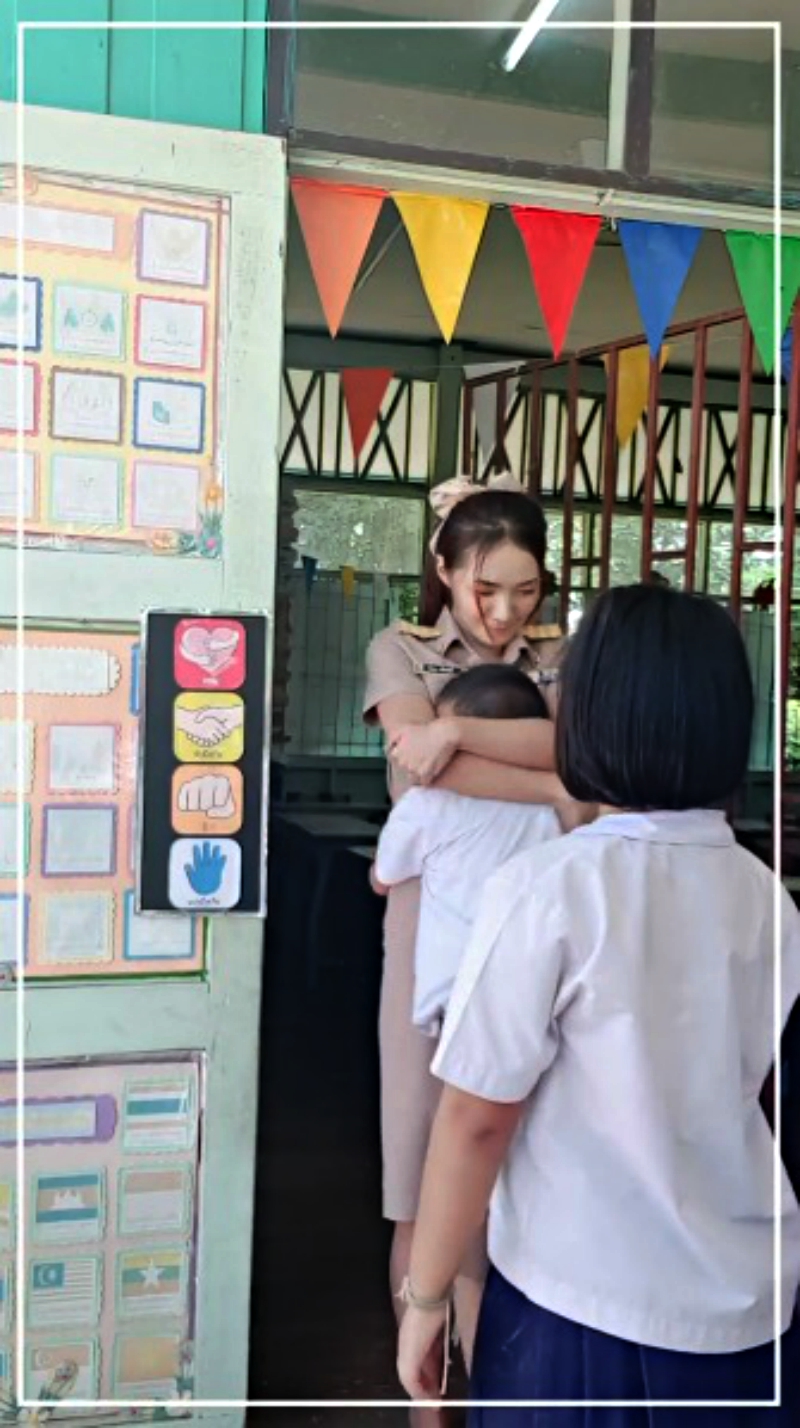 Facebook users commented:
"Now I want to go back to school."
"I want my child to have a teacher like this."
"I wonder if it's possible to reset the hug button."
"With a teacher this beautiful, I would love to be a student again."
"Why didn't we have something like this when we were students?"
Images via Facebook / itsmenat.nattaya