"I don't feel
like I can really, fully inspire anyone just yet," Sorn tells NextShark over the phone while in South Korea.
The 25-year-old Thai artist has come a long way since becoming a K-pop trainee under CUBE Entertainment at age 15. With a decade of experience under her belt – nearly seven of which were with the now-disbanded K-pop girl group CLC – Sorn has journeyed as a soloist down a road of humility.
"I'm still trying to find myself. I'm still learning on my own to become not just a better artist, but just a better person in general," she shares. 
Breaking free and getting WILD
Sorn's journey to find herself has brought her to the release of "Nirvana Girl," her new solo single. The song's title links back to Sorn's own Buddhist upbringing and also functions as a precursor of the next phase in both her career and her life. 
"Nirvana is a stage where you reach enlightenment," Sorn explains. "You find yourself understanding more about life. I'm on my way to being 'Nirvana Girl.' I'm not there yet. I'm slowly transitioning myself from being in the state where I used to be controlled and now I'm in the state where I'm finding myself."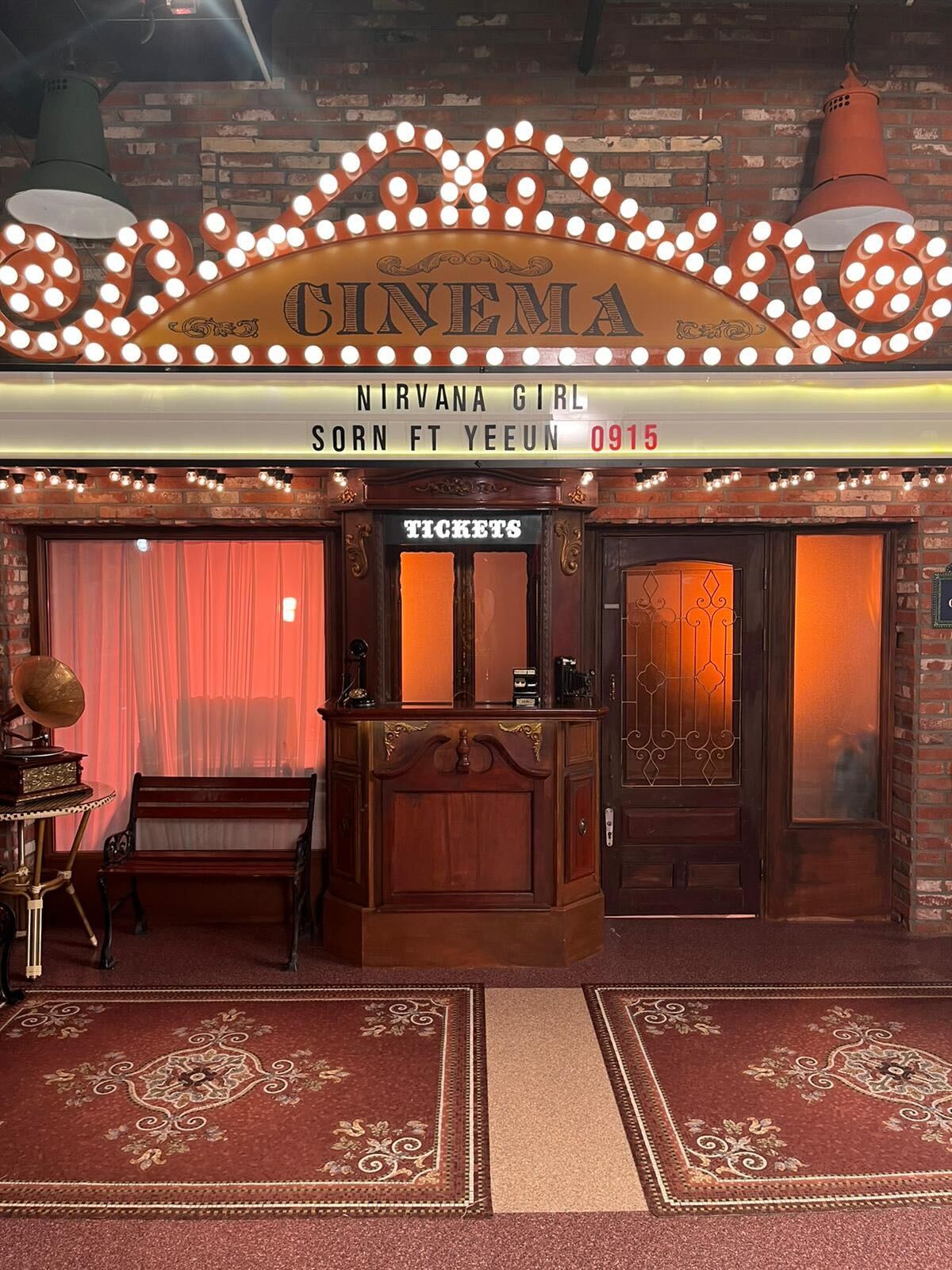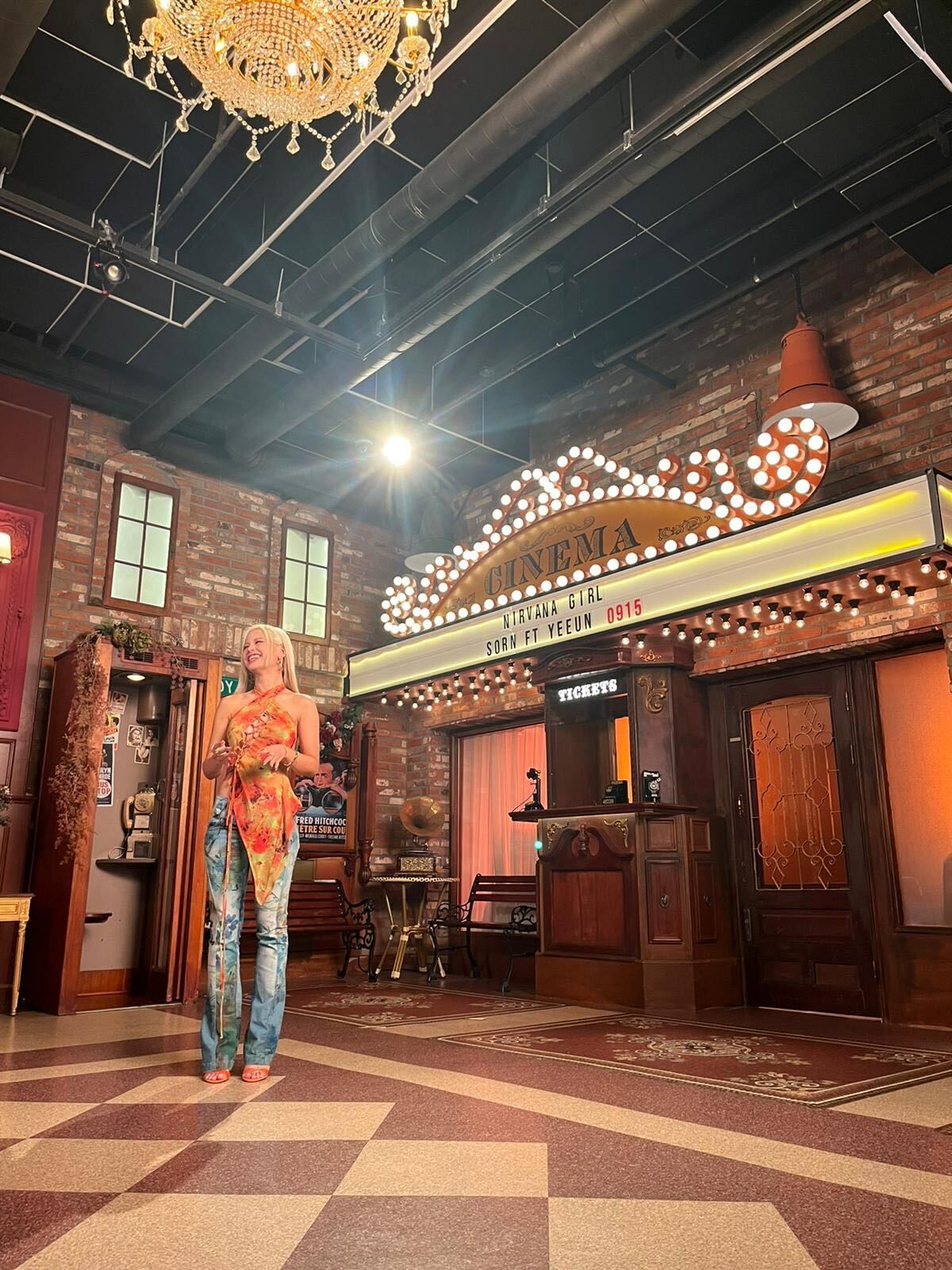 Gone are the days of rigid rules and scrutiny from CUBE Entertainment, the South Korean record label and entertainment agency that received plenty of criticism for their management of CLC when the group was still active. Only in May did the company make any kind of
official disbandment
announcement — an afterthought gesture given that more than half of CLC's members had already left long beforehand. 
"I was so used to being in this system where people were telling me who I have to be. I was under control," Sorn shares. She left the septet in November last year and is currently signed with WILD Entertainment Group, whose headquarters are in Singapore. 
With WILD, Sorn dropped the solos "Sharp Objects," "Scorpio" and "Save Me" this year. She explains that her creative process takes a "vision first, work backward" approach. 
Subscribe to
NextShark's Newsletter
A daily dose of Asian America's essential stories, in under 5 minutes.
Get our collection of Asian America's most essential stories to your inbox daily for free.
Unsure? Check out our Newsletter Archive.
"I am not so experienced with creating my own music just yet, but with all this experience I have, I'm pretty flexible when it comes to concept and changing to different types of music," she says. "I know what outcome I want. I know what I want my music to sound like or feel like or visually what it is supposed to look like."
Although she no longer makes PowerPoint presentations for CUBE to share her comeback concepts, Sorn shares that she utilizes this same method with her new label, saying, "Ever since I was in CLC, I've been a very creative and ongoing, active person. So being able to have no limits, there's no one really telling me what I can and cannot do."
CLC will always be family
Taking full advantage of being the captain of her own ship, Sorn brought her former CLC groupmates Yeeun and Seungyeon aboard for "Nirvana Girl." This is the first time the three have reunited for a music project since CLC. 
In the music video for "Nirvana Girl," Yeeun flexes her rapping skills and Seungyeon steps in to assist with choreography. Sorn praises Yeeun, who has a 16-bar English rap section in the song: "She's more like a family member to me. I wanted that moment to be epic, where she can really show her skills. Not a lot of people know that she speaks English really well."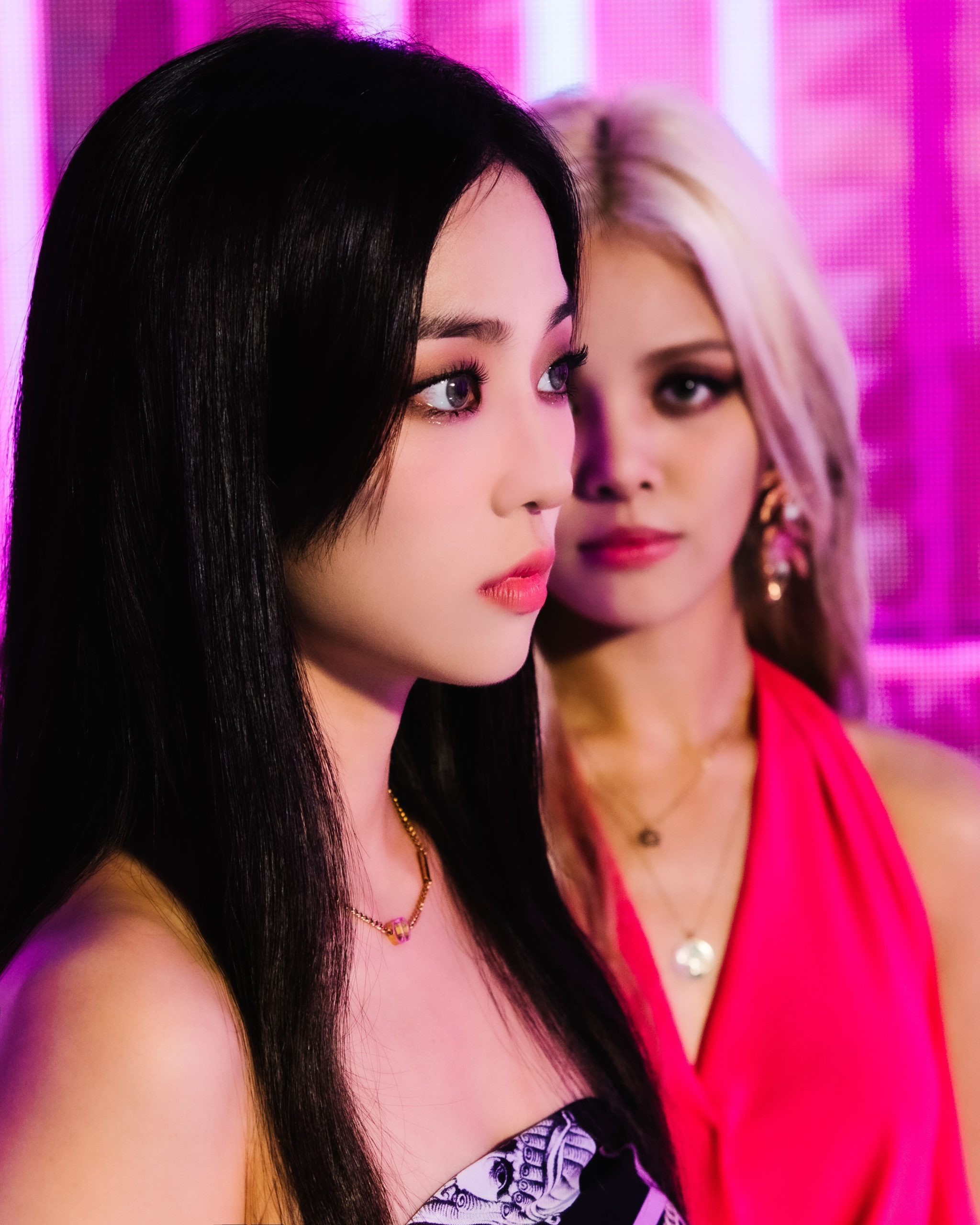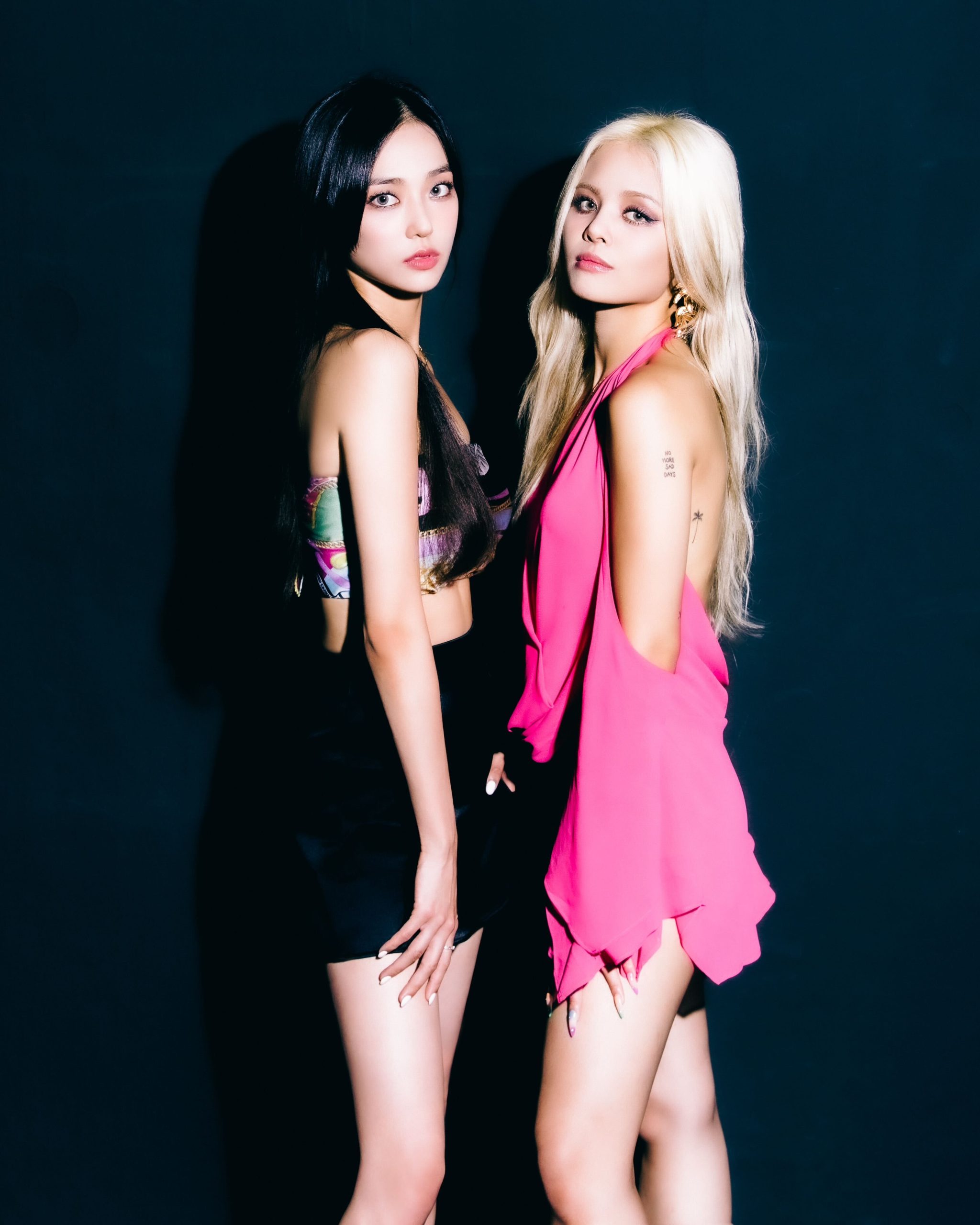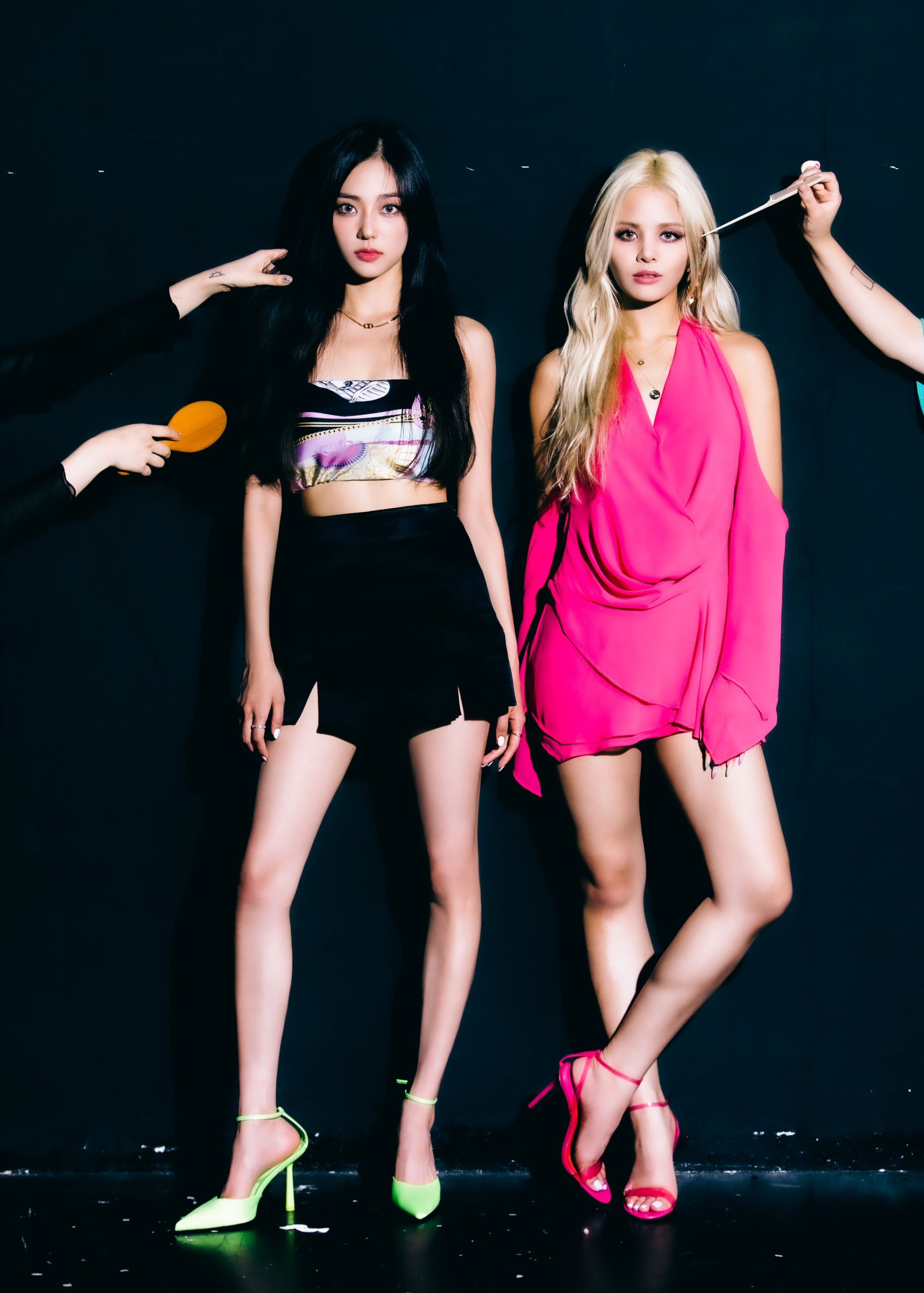 As for Seungyeon, Sorn asked if she could come up with the choreography for "Nirvana Girl" because she wanted to incorporate both of their backgrounds as K-pop dancers and also create something for TikTok, something Sorn has arguably become just as famous for. 
"I think it's a very special moment that a lot of fans will love because ever since we left the group, I don't think we said a proper goodbye to them and CLC is still a thing for me," Sorn shares. "It will always be a thing and will always be family. If there is a chance for us to be on stage again together, we'll definitely do that. In the future, I do want to gather everyone up."
From K-pop to TikTok star
During her time with CLC, Sorn created her own YouTube channel named

PRODUSORN

. She has since pivoted to

TikTok

, amassing more than 2.6 million followers and accumulating over 106 million likes for her creative content. These online avenues not only allow Sorn to play in a wider sandbox of creativity, but they also help her cultivate a more genuine relationship with her fans.  
"I think my whole experience with TikTok has been positive," she says. "I know people who question why I'm on the platform so often – 'If she keeps posting this and that she will lose her artist image' – but I feel like because of TikTok, I'm able to grow my audience to where it is now."
"If people say to me, 'Oh, are you Sorn from TikTok?,' I don't feel offended at all. It is such an honorable thing. Not only can I be a well-known artist, I can also be well-known on TikTok or a well-known YouTuber, which means that I can basically tap into any platform and show a lot of myself to people and get that respect," she adds. 
Above all else, relatability is the most important aspect Sorn tries to develop through her social media platforms.  
"We're no longer in this world where artists should look like they're untouchable, unreachable – artists should be relatable," she says. "That's how I build my audience. My fans feel connected to me because I'm real." 
"I try my best to put out relatable content and talk about real things on my social media. That's why we're able to have this connection where they feel like I'm not only an artist that they enjoy supporting, but they also feel like I'm their friend or a family member because I share a lot of my personal stuff with them," she adds.
Community over comparison
As a burgeoning solo artist, Sorn acknowledges the adjustments needed to fill up a space with energy all by herself. She also recognizes how easy it can be to slip into the pitfalls of comparing oneself to someone else. Sorn may be the only vocalist in her videos now, but just because she is flying solo does not mean she does not have a community to lean on through it all.
"I haven't performed on stage by myself just yet. That's one of the things that I'm quite scared of, being on stage without them," Sorn shares, reminiscing on the powerful dynamic she had with her former CLC members for seven years. "I grew up with six other girls. Not having that energy with me when I'm working, especially on stage, is quite weird for me."   
While discussing the tendency to compare oneself to other people, Sorn says that it is "human nature… but I try my best not to get distracted when I'm creating. And because I feel like it doesn't really bring any positive value, I live and I feel like I should just be happy with who I am where I'm at."
"When I'm making music, I shouldn't compare my music to other people," she adds. "I should compare the single I'm releasing today to the last project I did. I do have very successful friends. I'm just very happy for them. I feel like if my friend wins, I win too. We should create this supporting community instead of just constantly comparing ourselves with other people."
Featured Images via WILD Entertainment Group