Meet Sine Benjaphorn, a parody internet star from Thailand who recreates pictures using food.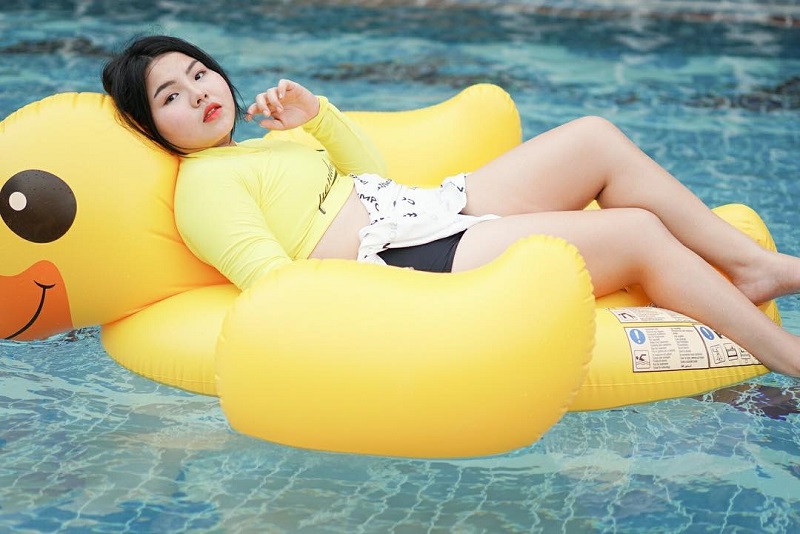 Sine, who has more than 47,000 followers on Instagram and over 152,000 on Facebook, looks fabulous in this dress with what appears to be a huge bundle of kale for the skirt and a small pot for a handbag.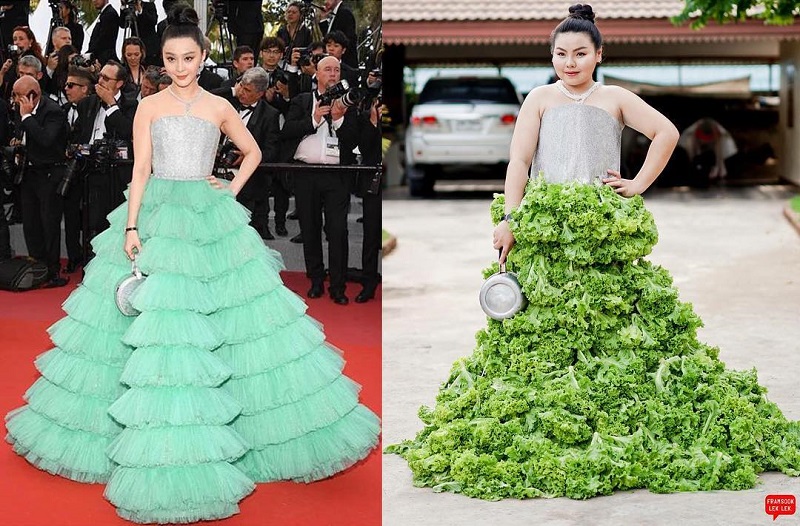 Here, she channels Rihanna at the Met Gala with what looks like a holiday hamper for a headpiece.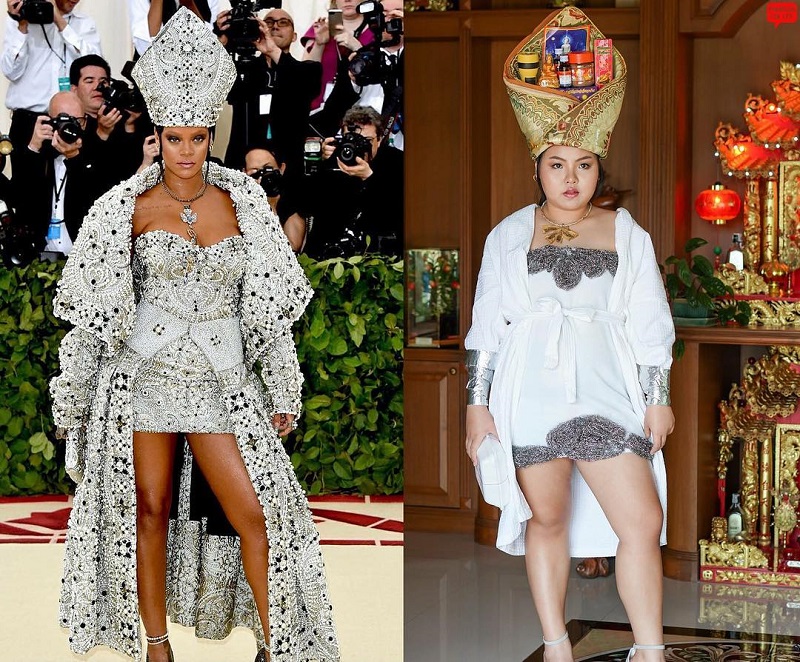 Here's another headpiece made of what seems to be a duck or chicken!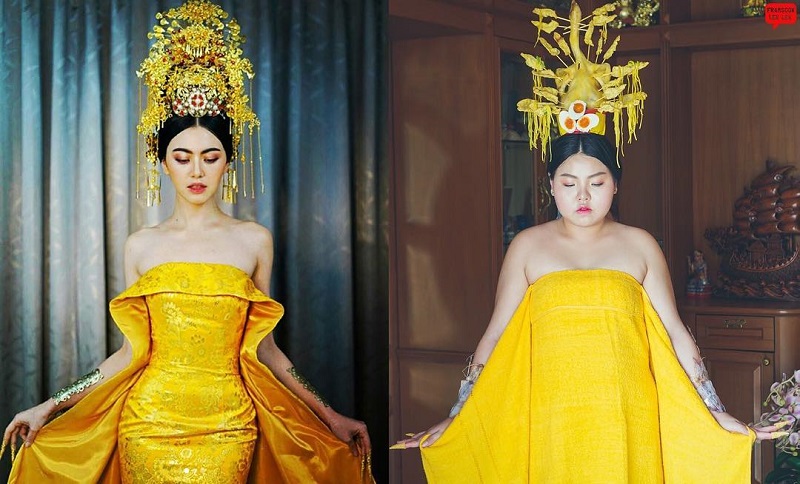 Any kind of food is fair game for her costume design.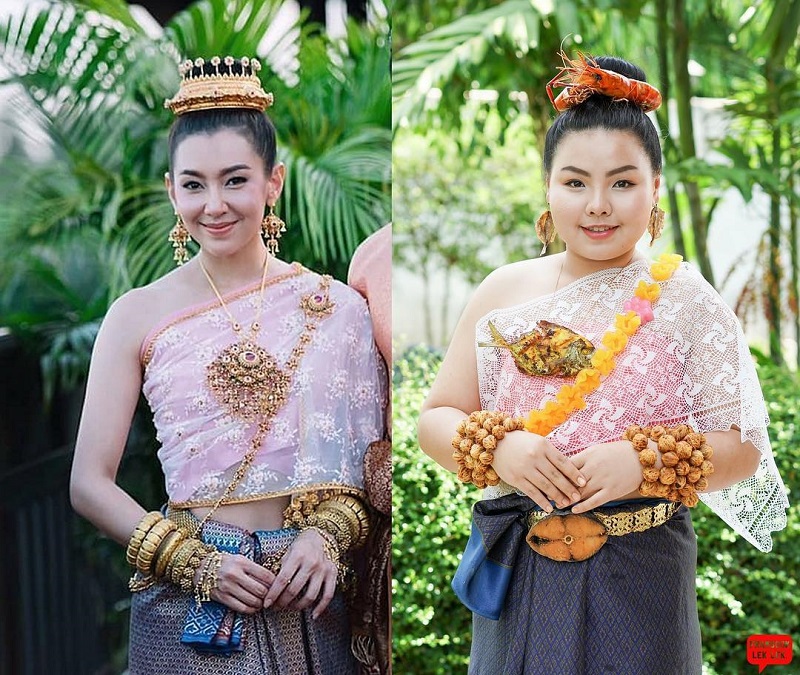 Yes, that's a fried fish for a necklace, large shrimp for a hairpiece, and what appears to be a slice of tuna as a belt buckle.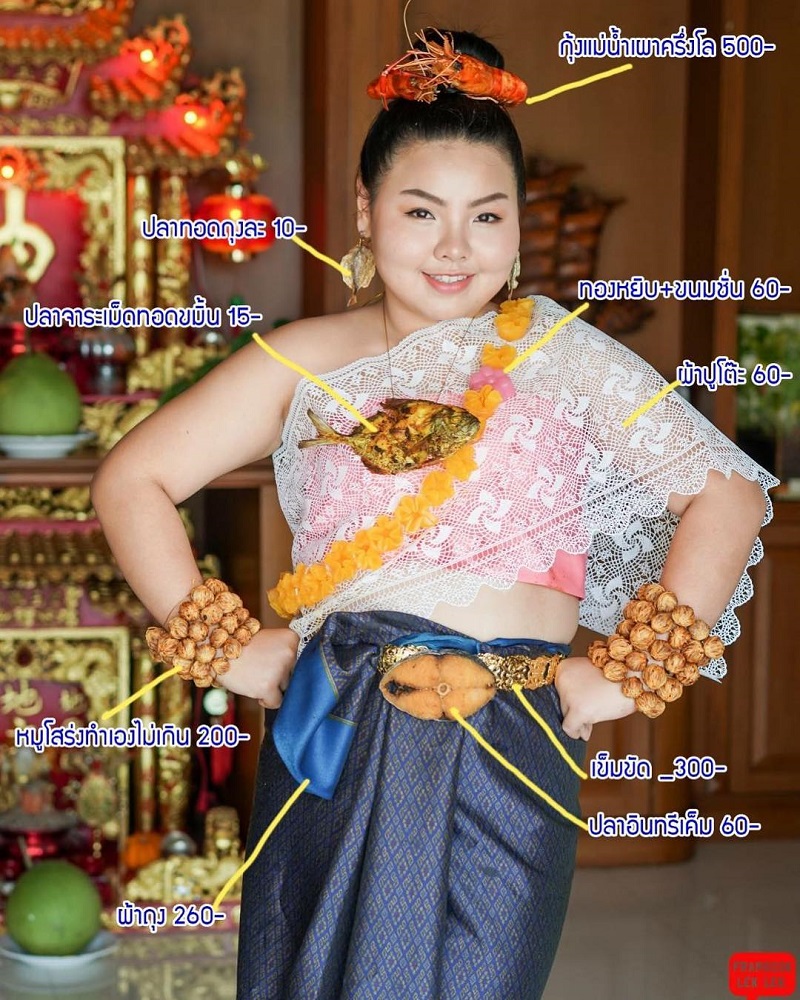 It may look like a colorful skirt, but it's actually… you guessed it — food!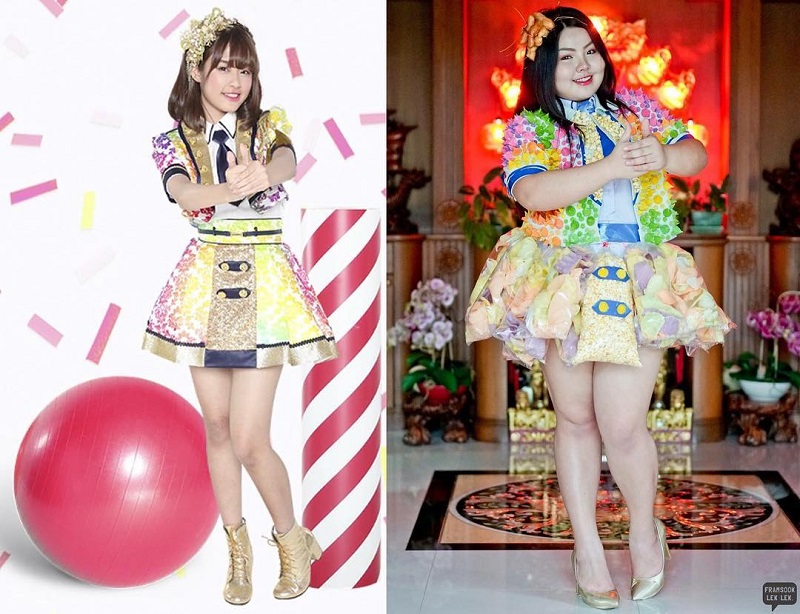 Just perfect.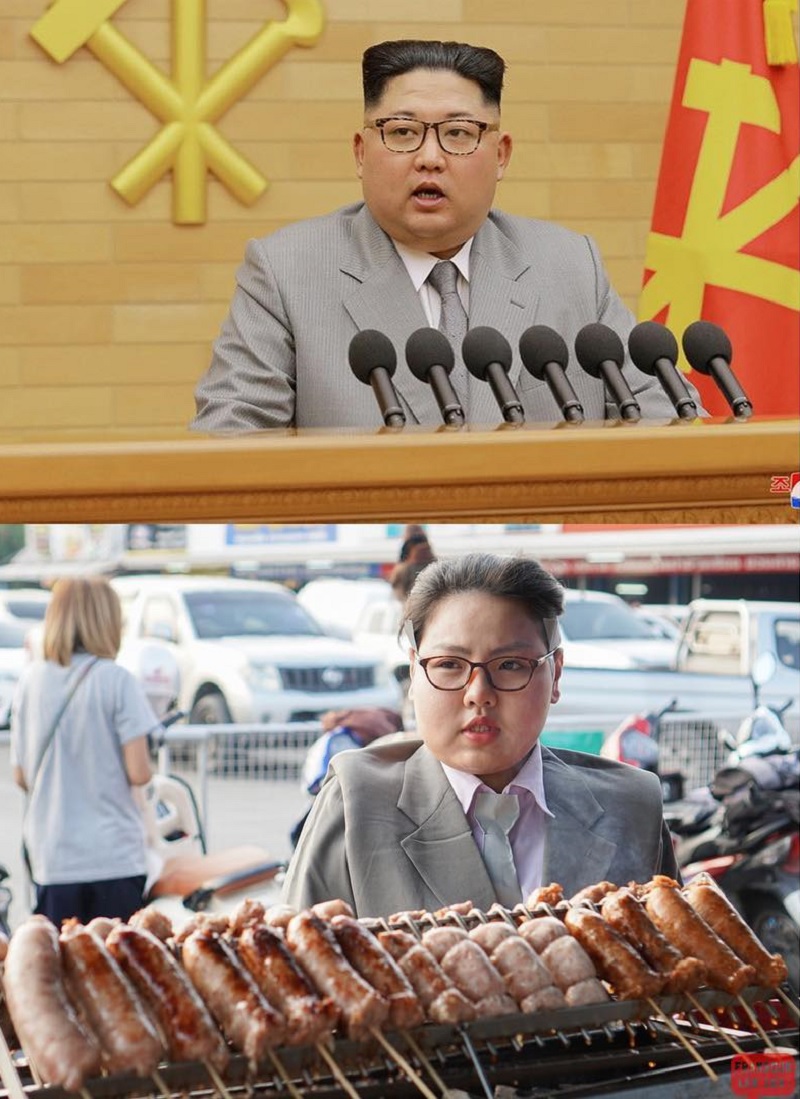 When you want to light the red carpet up at 6 p.m., but you also have to make a statement about your craving for rice noodles.
To be honest, I don't really see any difference here.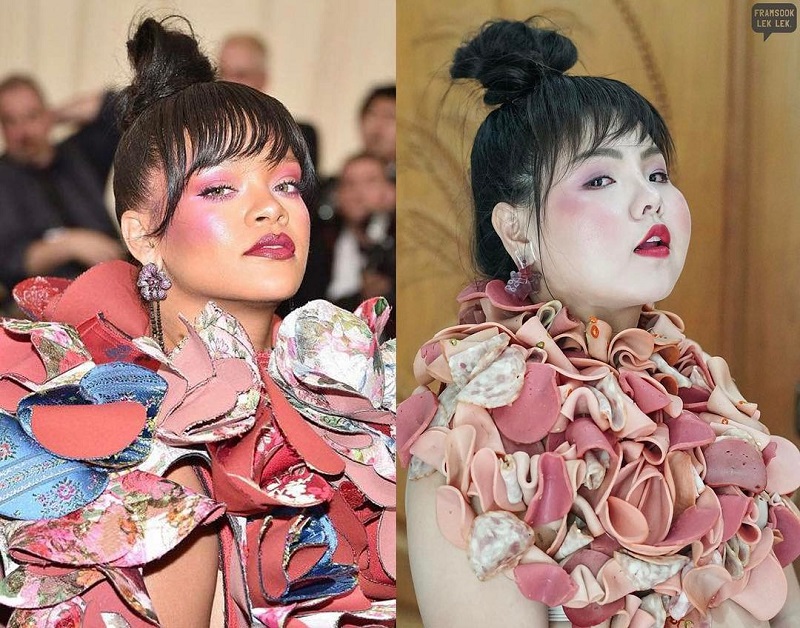 Again, totally normal.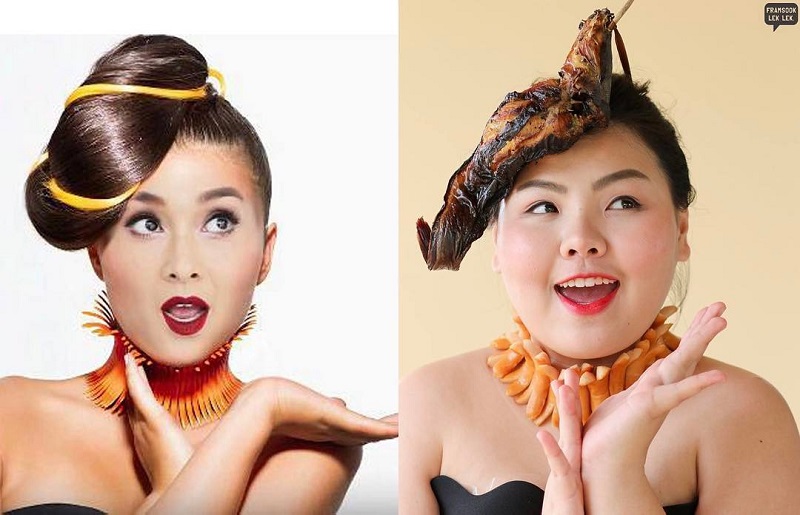 In case you were wondering, yes, those are kettles on top of her head.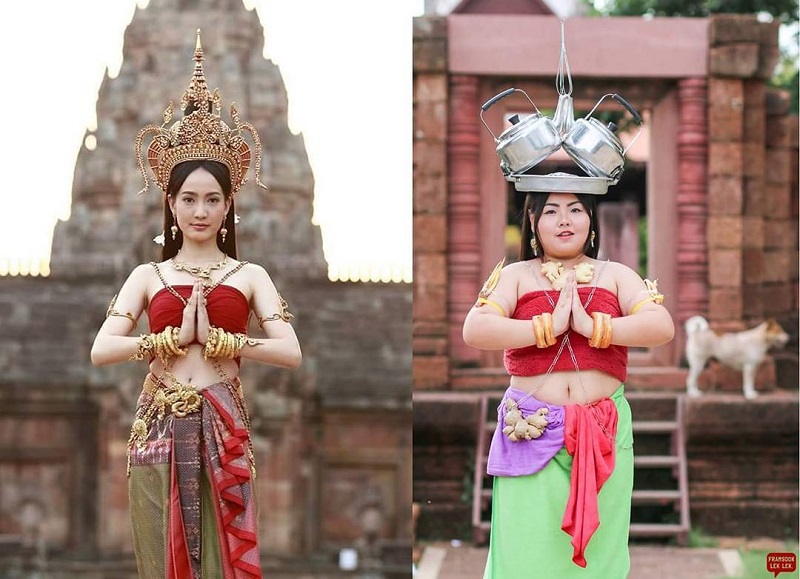 Her attention to detail is just outstanding!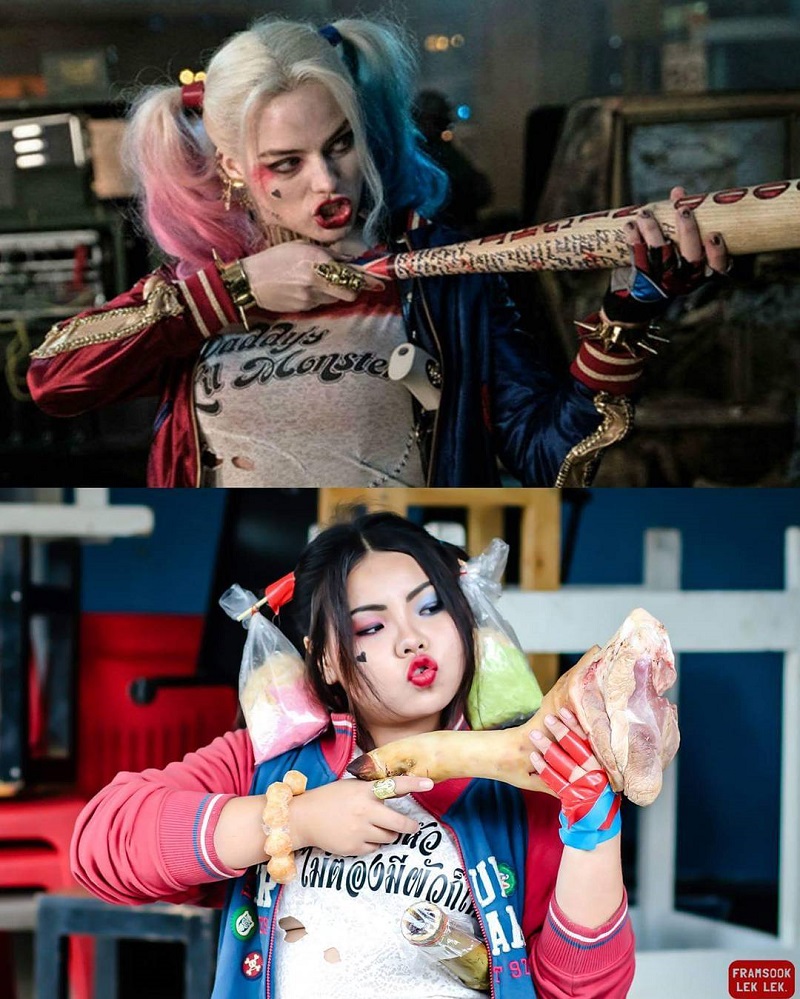 Sine even went on stage with Thai actress Araya "Chompoo" Hargate while wearing a dress made of bags of chips!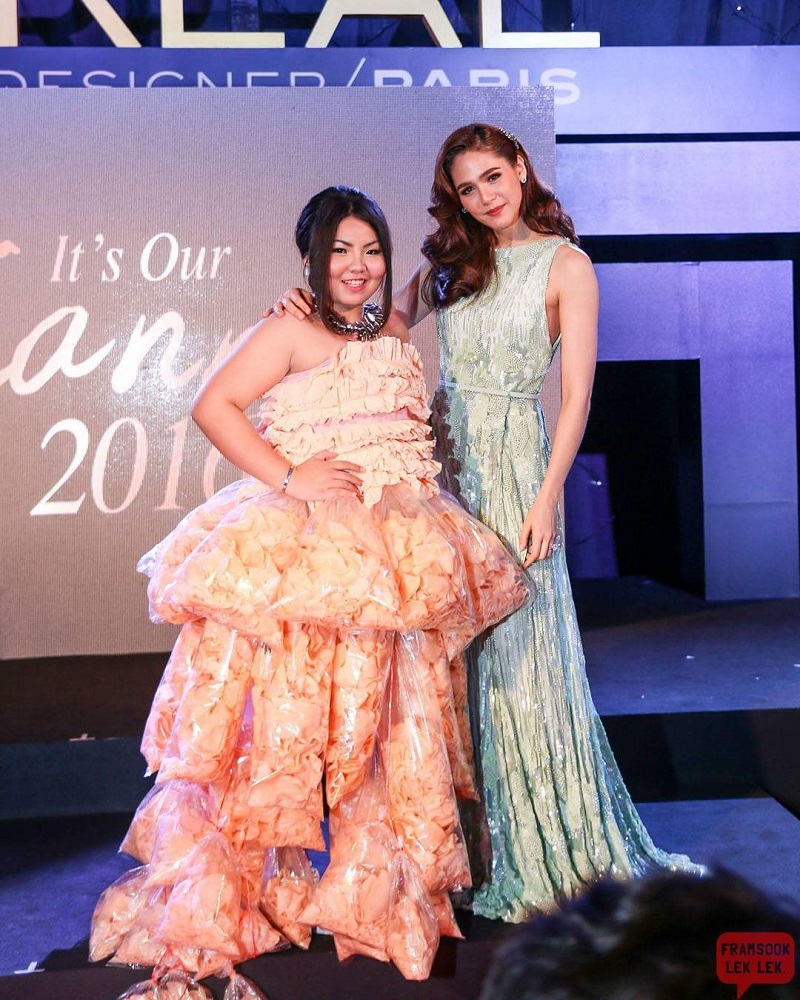 The chips dress that Sine created was actually a parody of the amazing dress that Hargate wore during the 2016 Cannes Film Festival.
When you take "durian is life" a bit too far.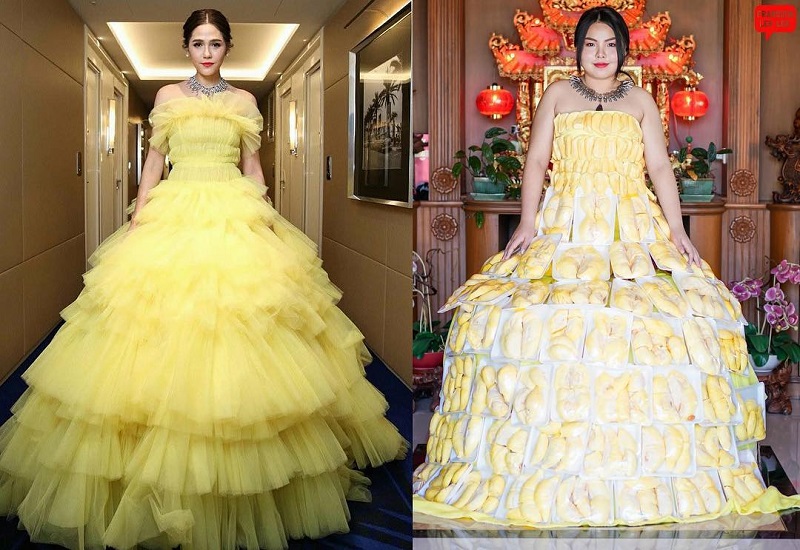 Follow Sine on Instagram and Facebook to see more of her hilarious food parody pictures.
Images via Instagram / framsook_lek_lek