Newborn Thai babies are wearing mini face shields in Paolo Hospital as an extra precaution from COVID-19.
The adorable photo series, taken in Samut Prakan Province of Thailand, was originally posted on Facebook, featured the swaddled babies.
Its caption read, "We have extra protection measures for little ones and friends with face shield for newborns. So cute."
They were welcomed into the world by nurses also sporting similar attire and in their own set of face shields and personal protection equipment (PPE).
"Congratulations to all mothers and dads," it continued.
A nurse cradles a baby while wearing her own face shield in the first photo.
One looked unbothered, absentmindedly looking through the clear guard.
The babies appear to be unphased by the gear, one of them smiling with their eyes closed as the face shield was adjusted onto their head.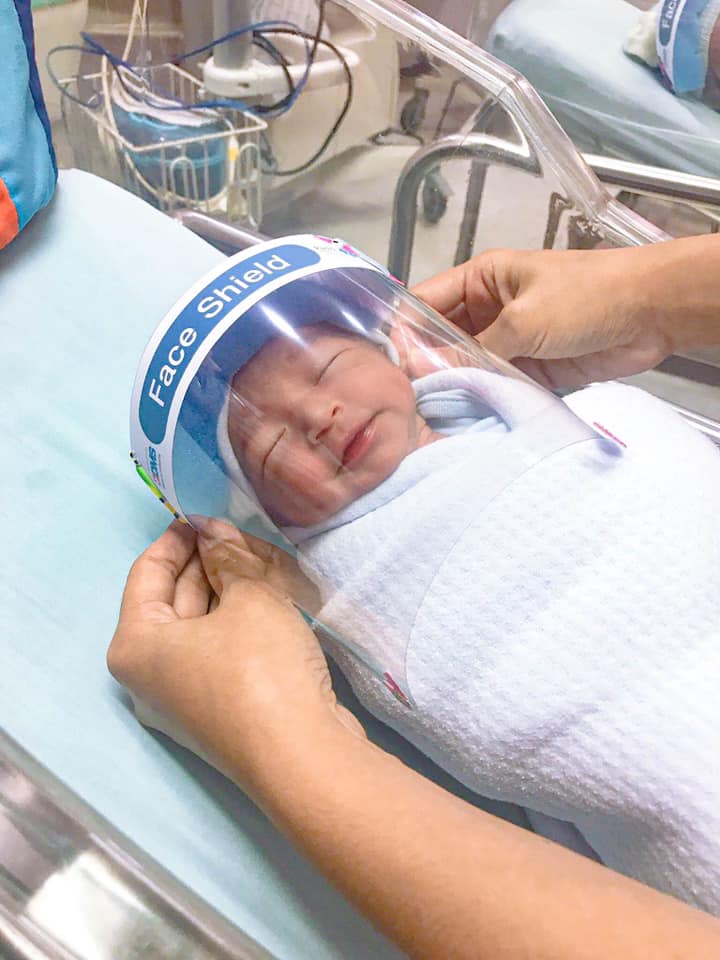 The rest of the newborns slept soundly in the nursery under the nurse's care.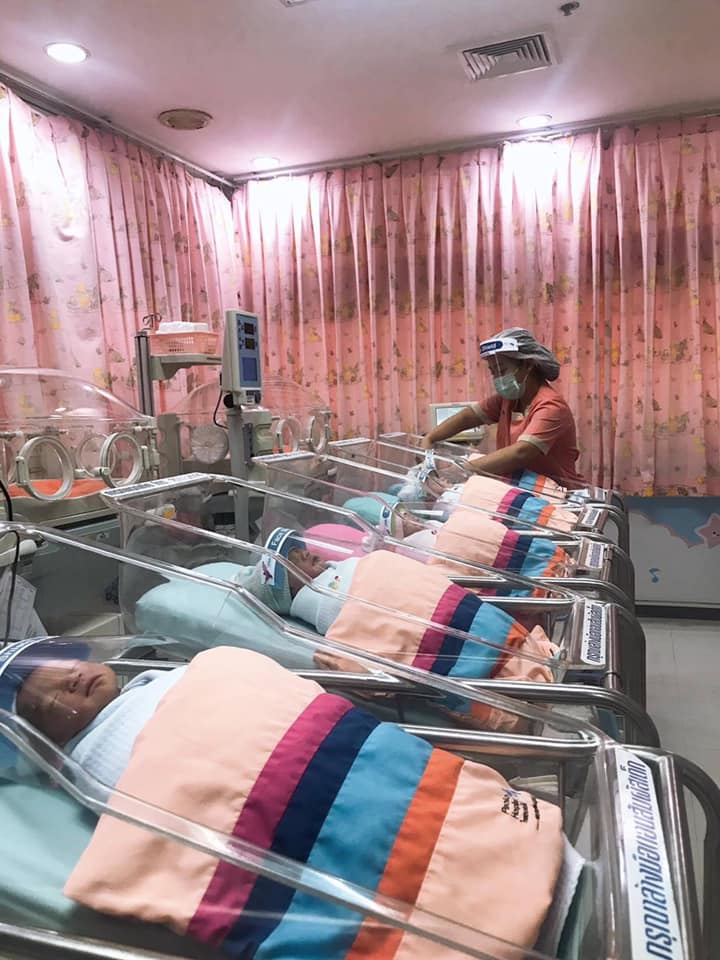 The extra precaution was well warranted with Thailand's current COVID-19 cases tallying up to 2,369 active cases, according to Worldometer, with the latest additions of 111 new cases and three deaths, all foreigners. Since the start of the month, the country reported new cases cropping up every day.
Thai Enquirer speculated that the government is considering a complete shut down of all provinces and established a 24-hour curfew for two weeks.
As the fear of possible infections spread, meticulous preventative measures are being taken to ensure the safety of the babies just born into the world. Much like one cosplayer's self-made Resident Evil Umbrella Corporation-inspired hazmat suit and Death Stranding-inspired baby carrier pod with a functioning air filter.
Feature Image via Paolo Hospital Samutprakarn