A Thai Airways cabin crew member restrained a Chinese female passenger with a headlock after the latter allegedly coughed on another flight attendant on purpose.
The scene, which was caught in a now-viral video, took place on Flight TG664 from Bangkok to Shanghai on March 6.
In the video, the male flight attendant can be seen keeping the passenger in a headlock, as the passenger struggled to break free.
The attendant then calls to put the passenger in handcuffs, but other crew members managed to subdue her without further restraint.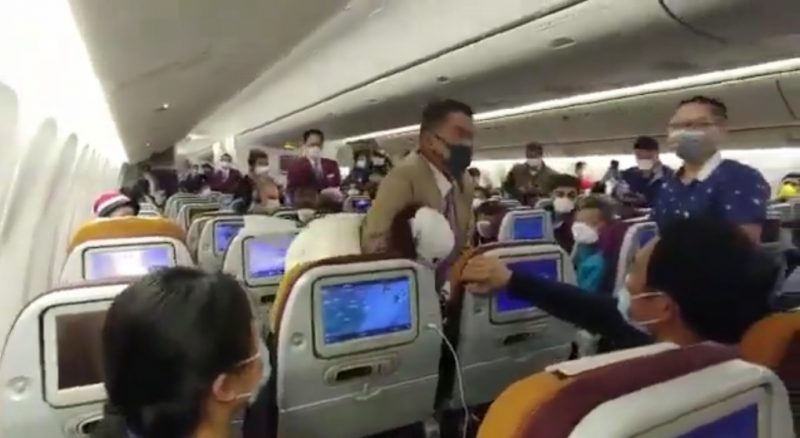 It turns out that the incident began when the passenger ran out of patience.
The plane, which already landed at Shanghai's Pudong International Airport, had to go through an extended delay for COVID-19 screening, preventing passengers from disembarking.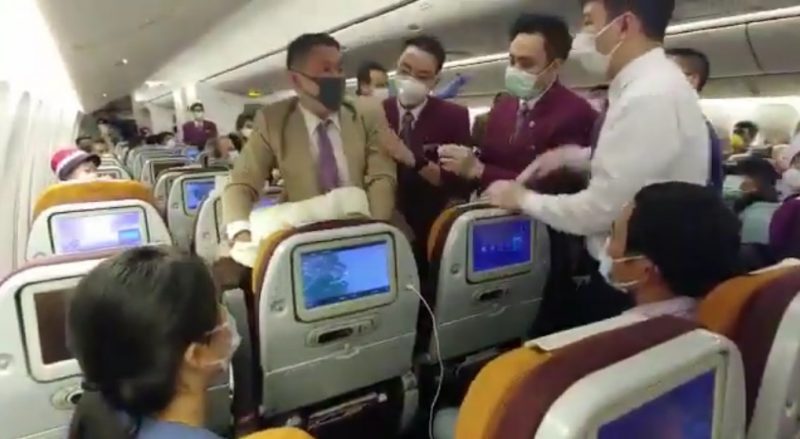 "Thai Airways was informed at Shanghai Airport that there were measures to screen passengers with a history of traveling from risky countries such as Italy, South Korea, Japan and Iran," Flight Lieutenant Prathana Pattanasiri, vice president of the airline's aviation safety department, said in a statement.
"We could not open the doors of the plane until instructed to and health officials came to proceed with checks."
The airline had to wait for seven hours before officials arrived to perform inspections. Apparently, this did not please the passenger in question.
"The Chinese passenger was upset about being held for a long time and coughed at a female attendant," Pattanasiri said. "After she calmed down we explained the situation to her and she agreed to sit and wait for screening."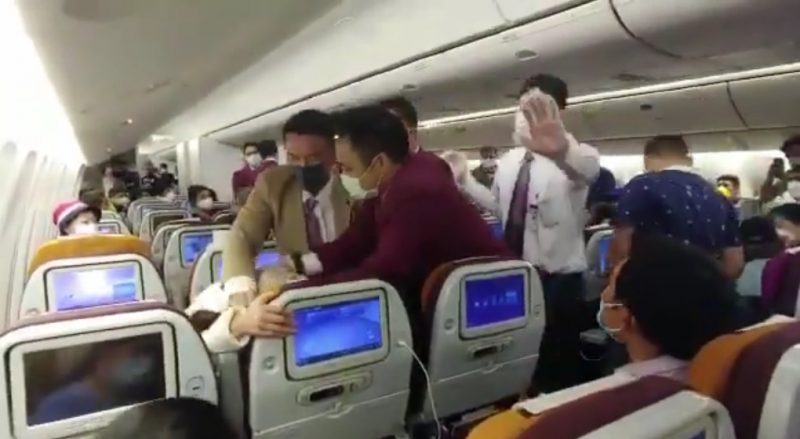 It's unclear whether the Chinese passenger faced any repercussions for her actions toward the attendant.
"I'm rooting for you [Thai Airways]. Everyone just needs to be patient and strong these days," a Facebook user commented. "Keep fighting."
Feature Image Screenshots via Thai Defender