Editor's Note: This post has been updated with an apology video from @thesilasjames.
A TikTok user has come under fire on Twitter after posting a video painting Chinese people as consumers of bats and therefore responsible for the spread of COVID-19.
User @thesilasjames, who has more than 184,000 followers, began the now-deleted video with a caption that read "How to cook a dog perfectly," echoing the archaic stereotype about Chinese people.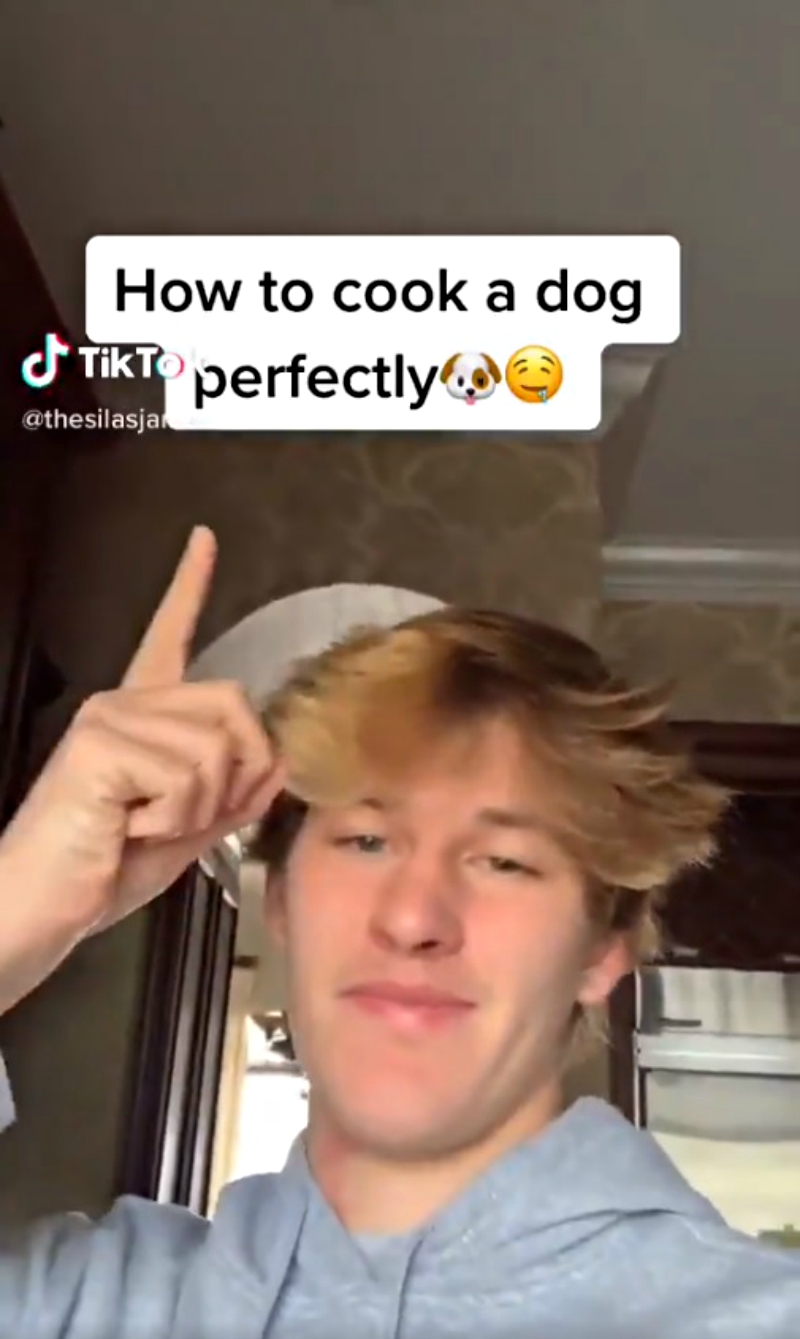 In just about 10 seconds, @thesilasjames managed to cause massive outrage over his captions and use of stickers such as bats, chopsticks and viruses.
"Now that all the Chinese people are here … this how y'all did it?" he noted while pretending to eat bats.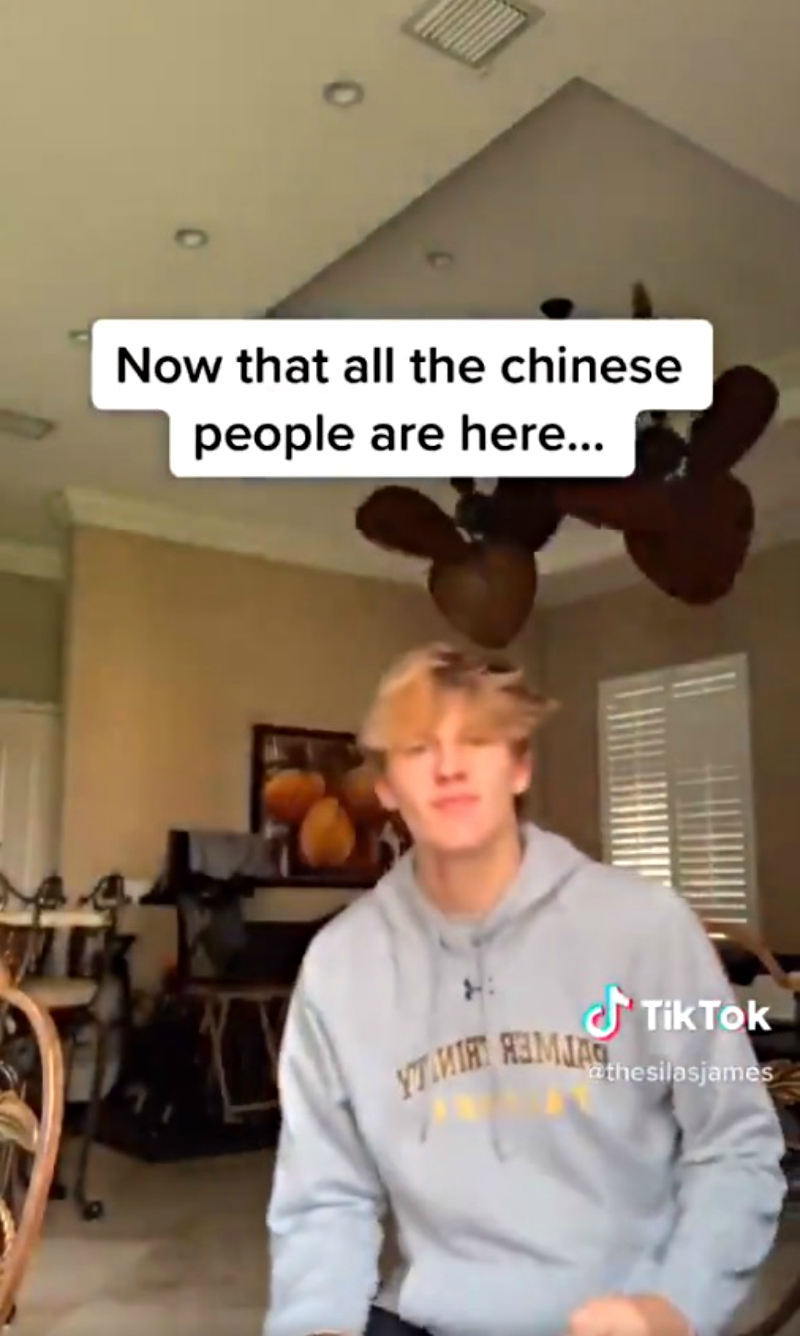 Bats have been linked to the novel coronavirus, however, there is still no definitive proof showing these animals actually initiated the pandemic.
Regardless, many have blamed the winged mammals and condemned not only the Chinese but all other Asians, for consuming it.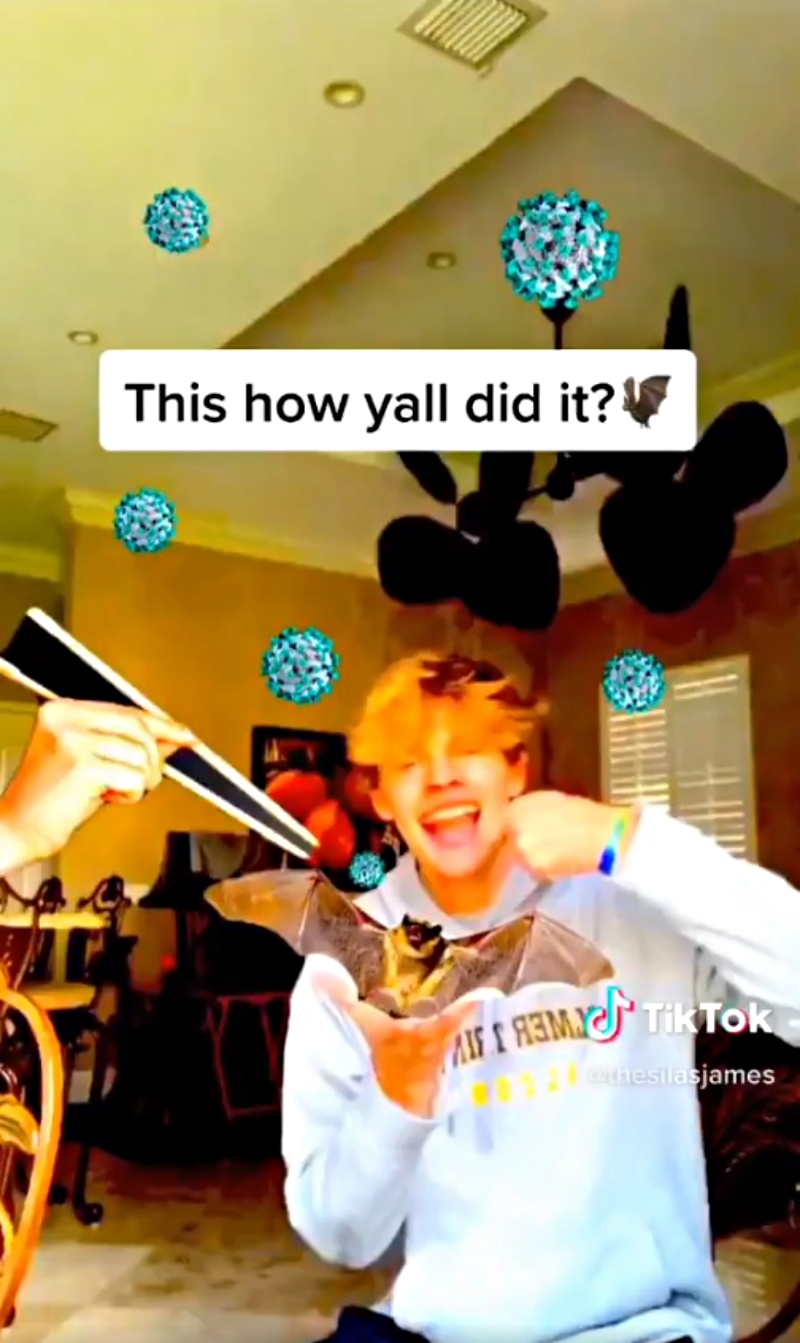 Last week, @thesilasjames's video reached Twitter, where many took offense to the message it perpetuates.
"Can we talk about this? This is unacceptable. Even if it was meant as a joke or not," wrote Twitter user @keyingcars, who shared a now-viral copy of @thesilasjames's video. "This isn't something to joke about."
can we talk abt this? this is unacceptable. even if it was meant as a joke or not. this isn't something to joke abt. their @ on tik tok is @ thesilasjames pic.twitter.com/cZWvvuLTVx

— elaine ✿ | VIA DAY (@keyingcars) April 18, 2020
Before it was deleted, the video reportedly received plenty of supportive comments:
Most of the comments are supportive and 'haha this is so funny' I had to do it pic.twitter.com/Aw5U8On9R2

— Maddie ♥ (@MADlSEN) April 18, 2020
Meanwhile, others took it upon themselves to find out more information about @thesilasjames. Some even contacted his alleged high school, Palmer Trinity High School in Miami, as well as the University of Mississippi, where he reportedly plans to attend college.
He's going to University of Mississippi, here's how to report student conduct issues. [email protected] and here's a screen recording of the video pic.twitter.com/ceORfXBfo2

— Matthew (@matthewhogen) April 19, 2020
Never mind I found it. Palmer Trinity High School. A private school in Miami. This is the Instagram for the basketball team he's a part of. Let's share the tiktok with them. pic.twitter.com/CGmkPzxVD9

— Antonio Rocha (@AntonioRoxha) April 18, 2020
i just sent this to every administration email i could find on their fucking website kkfdkdkdk pic.twitter.com/VHUkrHNHvc

— G (@fillipinhoe) April 19, 2020
— (@crematorydaddy) April 19, 2020
Send his school an email, and his desired college University of Mississippi pic.twitter.com/zumb90V5uS

— Afrodite ✨ (@JinxDaBrat) April 19, 2020
On Tuesday April 21, @thesilasjames posted an apology on Instagram.

Feature Image Screenshots via @thesilasjames