Taylor Swift has come under fire for her soon-to-be-released music video for her song "…Ready For It" and its likeness to the Hollywood flop, "Ghost in the Shell". The songstress posted a teaser clip to her Instagram on Monday, racking up over two million views in just two days.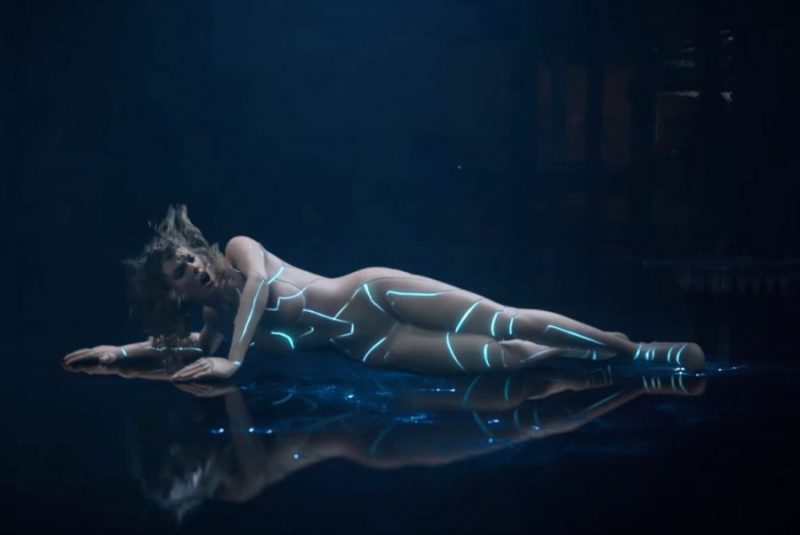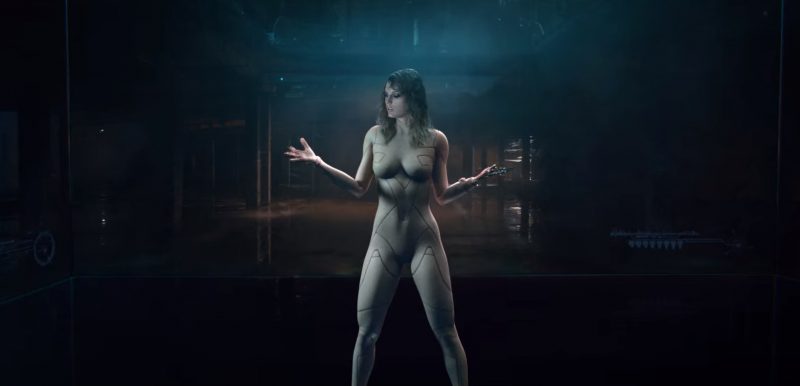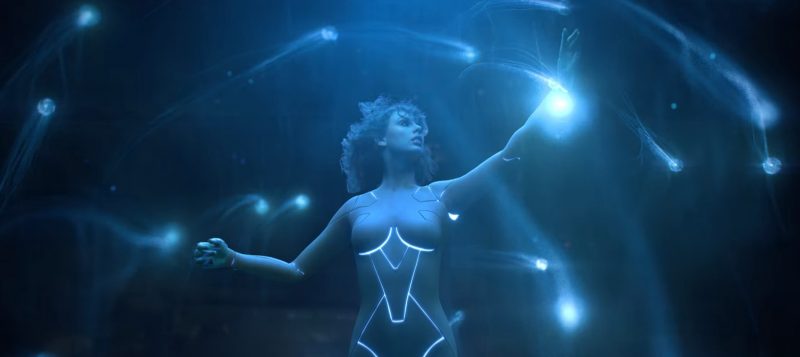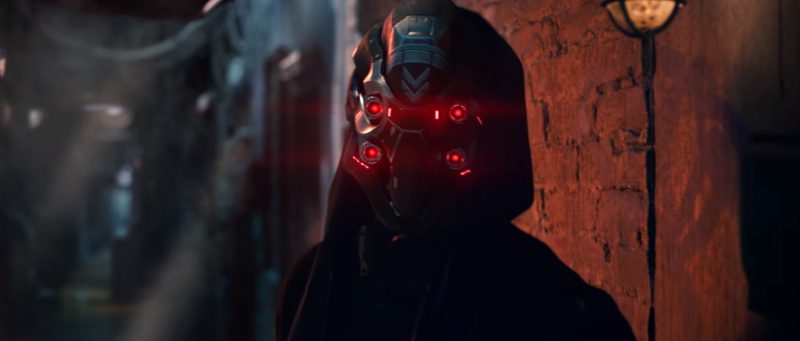 Although Swift was criticized by outlets such as the Daily Mail and the Telegraph for wearing practically nothing, despite her previous claims that she didn't need to bare skin to sell CDs, netizens were more preoccupied with the striking resemblance to the controversial film.
so ghost in the shell just gunna be whitewashed twice pic.twitter.com/KsYSJi1PoW

— spooky lexi (@prettymxhlosers) October 24, 2017
Confirmed: At least one person liked Ghost in the Shell#TaylorSwift pic.twitter.com/de7GDIAHrI

— Josh K. Elliott (@joshkelliott) October 23, 2017
is… is the new taylor swift music video gonna be ghost in the shell cause like. we JUST had that conversation last year.

— Kelsey Grisham (@KelseyGrisham28) October 24, 2017
ITS LITERALLY GHOST IN THE SHELL IM NOT KIDDING pic.twitter.com/I5mmy5Zq6O

— j (@lsIandbreeze) October 23, 2017
Ghost In The Shell: Taylor Complex pic.twitter.com/OfB2eO5boe

— durrdevil (@durrdevil1) October 25, 2017
ready for ıt like ghost in the shell @taylorswift13 ?. pic.twitter.com/WKo80oprVR

— Nazlı Urak ❄ (@NU2A1B) October 25, 2017
Taylor's naked suit is a Ghost in the Shell reference, alluding to the idea that she is in fact, dead inside

— Ugly Flacko (@IAmPlateface) October 25, 2017
lmao of course Taylor Swift's trash taste would be inspired by fucking ghost in the shell

— Kelly Nguyen (@nguyenkells) October 25, 2017
Taylor Swift's adaptation of Major from Ghost in the Shell in her new music video is cancelled. That is all.

— Taylor Lynch (@Taylorly56) October 25, 2017
I didn't think 2017 could get more white but then Taylor Swift made a music video dressed like Scarlett Johansson in Ghost in the Shell

— Julia Hansen (@julhansen3) October 25, 2017
Who loved scarjo's racially insensitive role in ghost in the Shell? No surprises here, it's @taylorswift13 #whitewomendowhiteshit

— The Big Cat Show! (@thebigcatshow) October 25, 2017
Society: 'Ghost in the Shell was Hollywood white washing'
Taylor Swift: 'My music video is going to be me rapping in Ghost In The Shell'

— Joe (@JoebiWan94) October 24, 2017
taylor swift taking inspo from scarlett johansson's ghost in the shell look for her newest music video?
snakes stick with each other, huh?

— liz (@flyinggayflag) October 24, 2017
Is Taylor Swift dressing up as Ghost In The Shell the whitest whitewashing of all time?

— Daniel (@LustigCSC) October 24, 2017
How the fuck did we end up with a whitewashed Ghost in the Shell TWICE?!? pic.twitter.com/xKyJND1TAj

— The Kidd but spooky (@BadnewKidd) October 24, 2017
I thought everyone made it clear that we don't want white people dressing up as The Major from Ghost in the Shell. pic.twitter.com/6pIWJgtvdO

— Christopher L. Inoa (@ChrisLInoa) October 24, 2017
In another example of "Taylor Swift has no clue", she channels ScarJo Ghost in the Shell as if that's a good idea #ReadyForIt pic.twitter.com/3krL63Atjc

— Dave Martinson (@Martinswagr) October 24, 2017
This is not the first time Swift has been accused of general lack of awareness — in her music video "Wildest Dreams", she depicted a White, colonized Africa that angered many fans for its cultural insensitivity. In "Shake It Off", Swift's critics pointed out that the twerking dancers were all African-American while she refrained from doing the motion herself, promoting an unfavorable stereotype. Her 2017 release "Look What You Made Me Do" also came under fire for its likeness to Beyonce's music video, "Formation".
What do you think? Is T-Swift's new video cause for outrage, or are netizens overreacting? Let us know in the comments!