Taiwan's vigorous push back on COVID-19 is being called a coronavirus success story.
"Johns Hopkins University had predicted Taiwan would have the second most COVID-19 cases in the world. But, today, there are 80 countries and territories with more than Taiwan's 329 cases," Jody Woodruff, a PBS NewsHour anchor said.
The island nation is only 80 miles away from China's coast, with millions traveling between the two. Yet despite the proximity and contact with where the virus originated, out of its population of a little under 24 million, Taiwan has only had five deaths in total.
As of writing this article, another 10 are added to the list, marking a total of 339 cases. The Taiwanese Centers for Disease and Control (CDC), in full transparency, posted a bulletin earlier today, stating the newly diagnosed cases. They also detailed returning flights into the island, revealing the number of Hubei citizens entering and how one of them returned to Taiwan for medical treatment for their fever. The rest were deemed in good health but will continue to be monitored.
In the video, Nick Schifrin, a foreign affairs and defense correspondent for PBS NewsHour, detailed Taiwanese citizen Anna Lee's return home. Dressed in a mask and goggles, Lee and fellow Taiwanese native Jason Yang were waiting for their flights in London, expressing that they would be taken care of back home.
Lee Skyped with PBS throughout her passage through the Taipei Airport, showing the meticulous measures taken once they landed. The first step tackled any possible cases and identified them inside the airport. Lee was given a form to fill out her temperature for two weeks. When she told authorities that she had a cough in that duration, she was immediately escorted to a secondary screening.
The coronavirus prevention tactic Taiwan's government has employed is a long checklist that immensely requires citizen cooperation.
From the airport, the process goes as follows: A COVID-19 test is administered at the airport. Returnees are registered via a national health care database, where you are then tracked. After your bags are disinfected, you are taken alone in a government-provided taxi (no public transportation), the cost depending on where you live (in Lee's case for the three-hour trip, it was $80). You are welcomed by the government and messaged by the CDC to check up on you. Then, it's a two-week quarantine, where your phone is tracked to ensure that you stay home, and the people who work at the CDC arrive with a packet of exactly 14 masks for you to use.
In the video, Schifrin interviewed Dr. Steve Kuo, the former head of Taiwan's CDC who led the SARS taskforce in 2003. Taiwan was at the mercy of the SARS outbreak, where they were tallied with the third-highest death rate in the world. It was a devastating blow, which they learned from and enabled them to better prepare against future diseases.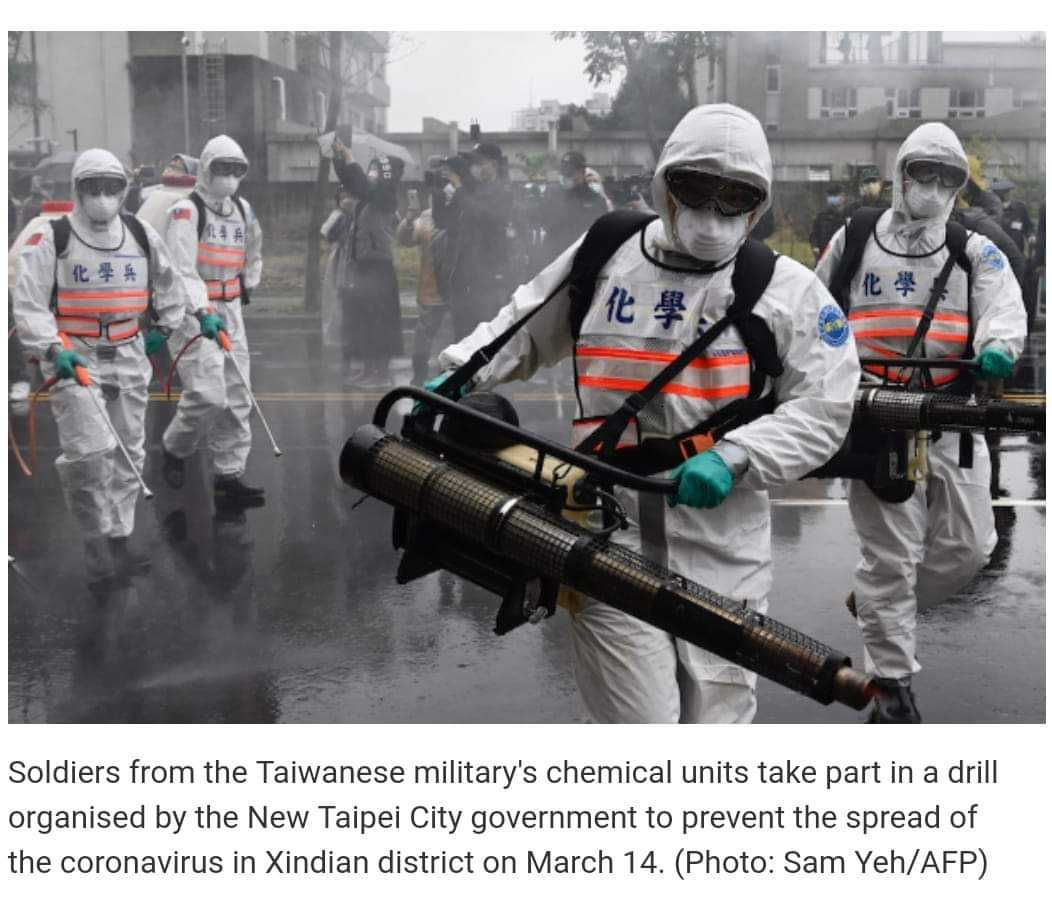 "That preparation allowed Taiwan's CDC to detect the COVID-19 threat before the Chinese government announced it," Schifrin said.
"We pick up the signal that there is some strange outbreak in the Wuhan areas at the end of the last year from social media networks," Kuo started. "We [sent] two medical doctors to Wuhan from Taiwan CDC to get a better understanding of what happened there. And then five days later, on January 20, the government decided immediately to set up and activate the central command centers."
There, border restrictions, local quarantine rules, and apps detailing who is COVID-19 positive and where they've been, and where to find stores with masks are set in place. After SARS, Taiwan inducted a law requiring hospitals to stockpile an inventory of all medical supplies for 30 days.
Part of the reason for Taiwan's success in battling the virus isn't just due to careful protocols, and because its citizens are so willing to comply; it is also because Taiwan didn't trust the Chinese government or the head of the World Health Organization —Tedros Adhanom — who praised China's response back in January.
Bill Stanton, the former top U.S. diplomat in Taipei, pointed that because Adhanom was "echoing" what China had to say, "it made the Taiwanese even more suspicious to what the Chinese were doing for that reason."
"China doesn't allow Taiwan into the WHO, and that's really stupid," Stanton continued. "Because Taiwan is one of the main countries in the world that has expertise on international health issues.
As Wired noted, "Taiwan's commitment to transparency has also been critical. In Taiwan, the government has gone to great lengths to keep citizens well informed on every aspect of the outbreak, including daily press conferences and an active presence on social media. Just one example: On March 15, Vice President Chen posted a lengthy analysis of international coronavirus 'incidence and mortality rates' on Facebook that racked up 19,000 likes and 3,000 shares in just two days."
There is immense solidarity standing behind the island nation, as Wang Cheng-hua, a professor of art history at Princeton, was quoted saying, "Do not forget that Taiwan has been under China's threat constantly, which has raised social consciousness about collective action. When the collective will supports government, then all of the strict measures implemented by the government make sense."
Feature Image via Getty Images