Most often, people go for tarantulas or scorpions when they want to have a more exotic pet; but not Taiwanese student Neil Cheng Le – he prefers to have a creepy, 17-inch long highly venomous centipede crawling on his body.
While some adventurous people might see this as cool, Le, a 26-year-old biology student, heavily advised those who are planning to get one to think carefully, Daily Mail reported. He warns people that these types of animals should only be handled by experts.
"There's definitely a risk handling venomous insects and it should be left to those with experience," he said. "Their bite can definitely be painful but I never feel unsafe as I'm an experienced arthropod hobbyist. I have no problem letting her crawl over me and hand feeding her."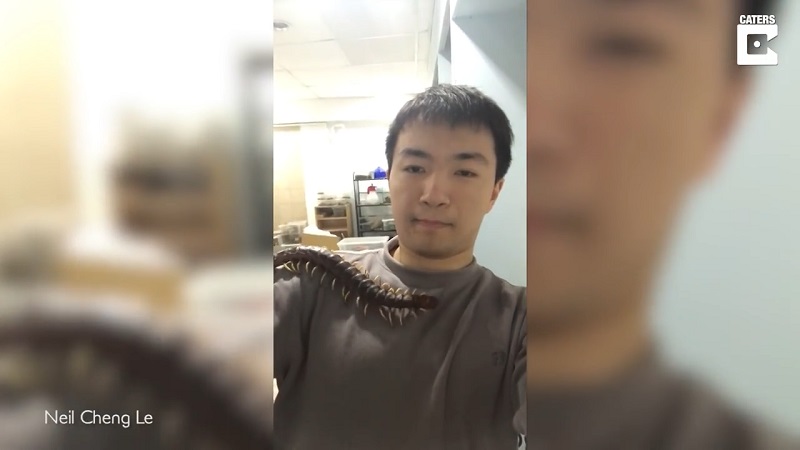 Le first got the Peruvian giant centipede (Scolopendra gigantea) in 2014 when the creepy crawler was only a fraction of her fully-grown size, according to the report.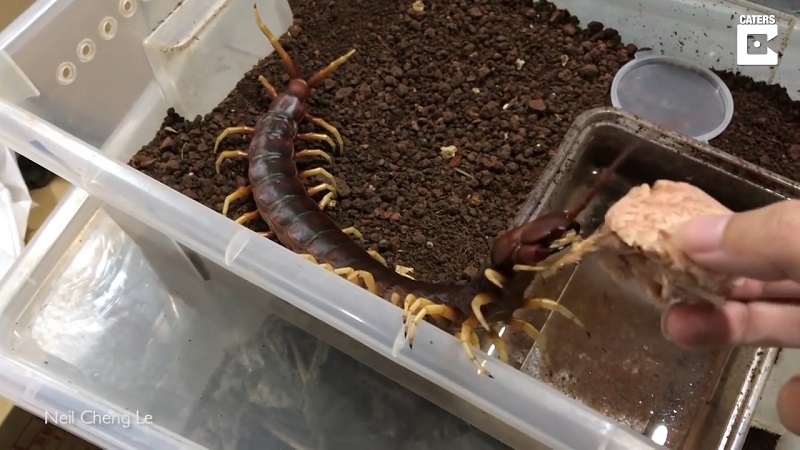 This type of centipede is venomous and can inflict severely painful stings through its pincer-like front claws, which can also result in blistering, rashes, nausea, and even fever. More importantly, this crawling monster has the capacity to subdue victims 15 times larger than its size.
"My roommate is just as crazy as me, he has his own venomous pets. She has always been very gentle and easy to handle," Le said. "However, you need the right experience and knowledge to keep them healthy."
While the bite of a Peruvian giant centipede is never lethal to humans, there have been some fatal cases attributed to bites from this centipede; however, some of these were results of unusually unfortunate incidences, according to Biodiversity Library Exhibition.
Images screenshot via YouTube / Caters Clips