Taiwan is now waiting for the ministry's approval to include a third gender option into the country's official identification card in support to the LGBTQ community.
According to Shanghaiist via Medium, Taiwan's Gender Equality Committee announced last week that the committee has already undertaken the approval process as well as legal research to include the third gender option into the country's official ID cards.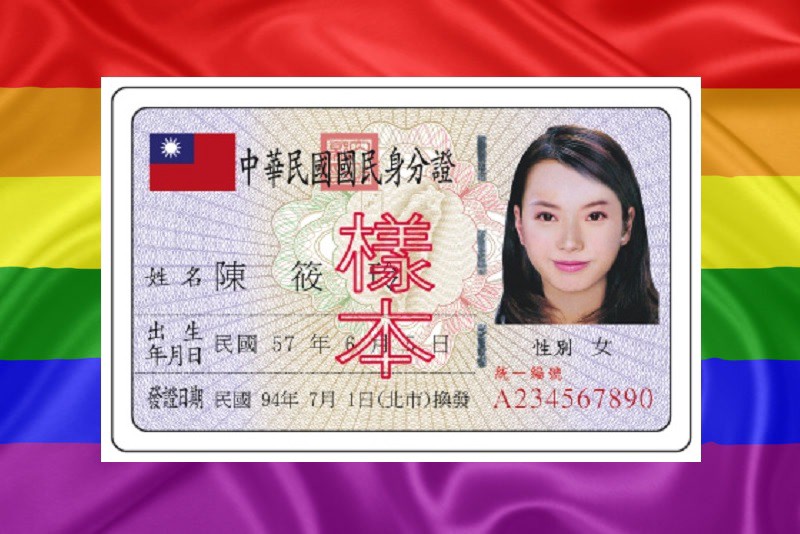 Taiwan's foreign ministry, meanwhile, believes that there are no potential obstacles if the government adds the third gender into its national ID card should the Ministry of Interior decides to approve its implementation, Taipei Times reported late last week.
Aside from the national ID cards, officials are also looking into adding the third gender option into the country's passport, which has been described as part of the government's policies, Taiwan News reported.
The addition, as well as the approval, of this policy will help protect the civil rights of many transgender, intersex and other gender-diverse individuals in Taiwan, said in the report. Also, the country would continue to shine as the beacon of LGBTQ rights in East Asia as it just recently became the first to legalize same-sex marriage, Shanghaiist reported in May 2017.
So far only 10 countries have added the third gender option for passports. The list includes: Canada, Australia, New Zealand, Denmark, Malta, Germany, Nepal, Ireland, Pakistan and India.
The LGBTQ community continues to struggle in most part of Asia. In November 2017, international human rights group had urged the Chinese government to halt its "conversion therapy" practices conducted by medical facilities in the country against members of the community. Indonesia, meanwhile, had forwarded a broadcasting bill late last year that seeks to remove content that are related to the LGBTQ behavior from its national TV.
Featured image via Wikimedia Commons / JeanHavoc (CC BY-SA 4.0)