A dog-shaped ice cream from a Taiwan Cafe is adorably amazing and terrifying at the same time. 
Photos have emerged of a remarkably realistic ice cream treat sculpted in the likeness of man's best friend.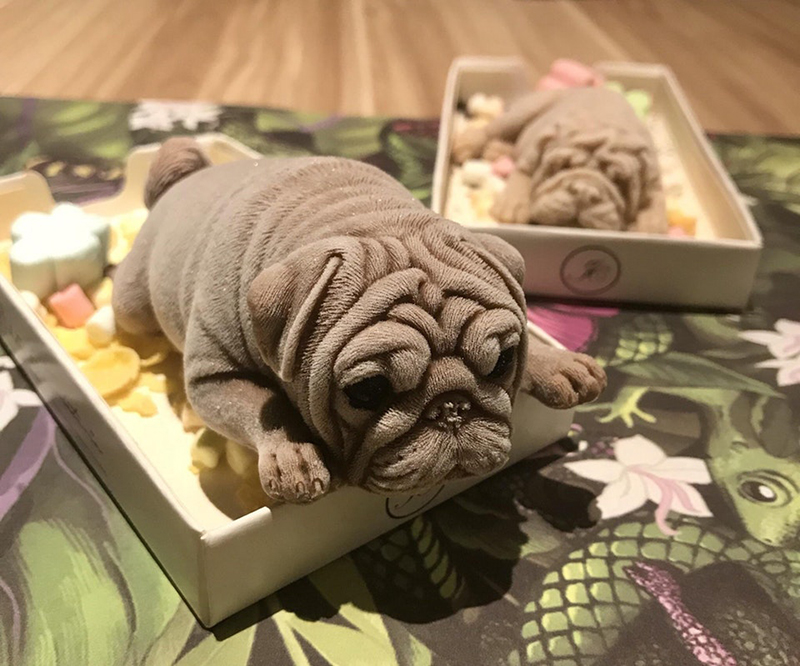 The cute pup-sicles are from a Taiwan cafe called Sowing the Sweets.
These creamy works of art are painstakingly detailed, even down to every fold, paw, and butt.

Almost too cute to eat, Reddit users agreed that they would feel bad eating the frosty good boys. The doggo dessert only costs 250 new Taiwan dollar ($8), according to the user who purchased the treat.
However, the poster also decided to share a picture of the half-eaten dessert, which is far from cute. In fact, it left users screaming for ice cream and the poster called it "slightly horrifying."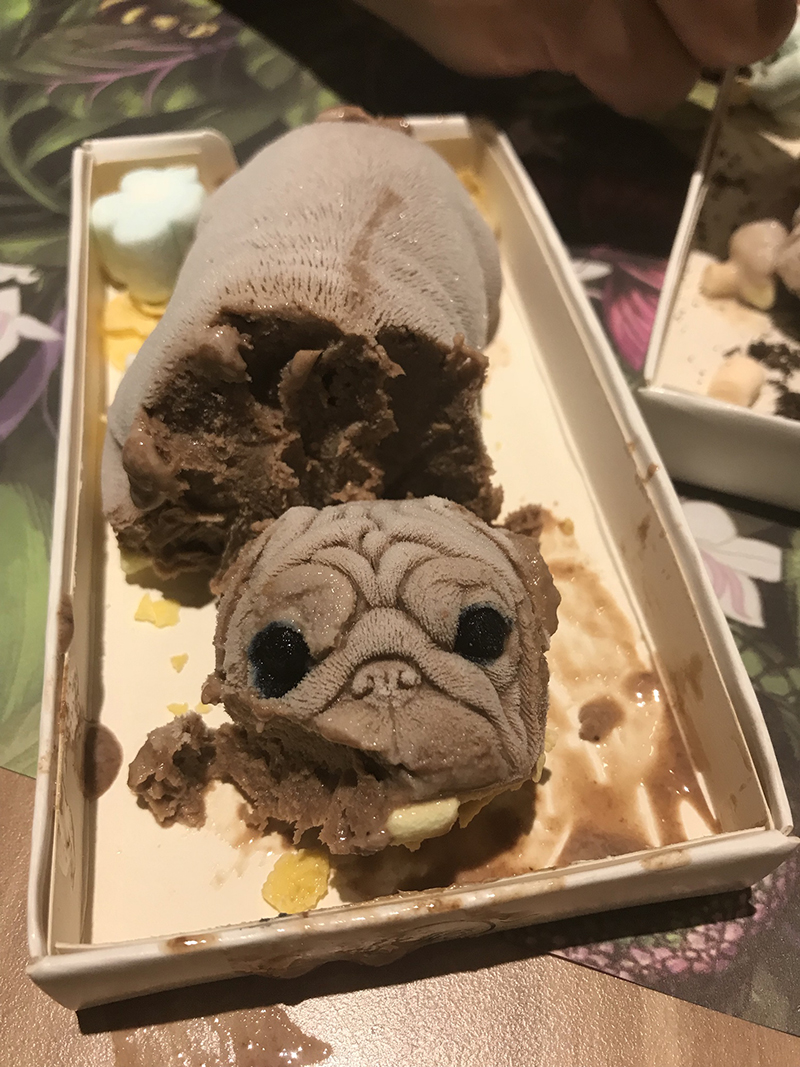 Would you try this realistic confection or does it leave you sick as a dog?
Feature Image via Reddit / Penguin4466