A professor at Syracuse University sparked outrage among students after referring to COVID-19 and SARS-CoV-2 as "Wuhan flu" and "Chinese Communist Party virus."
Jon Zubieta, who teaches chemistry, appears to have used the controversial terms in his syllabus notes, according to photos shared by The Tab Syracuse on Instagram.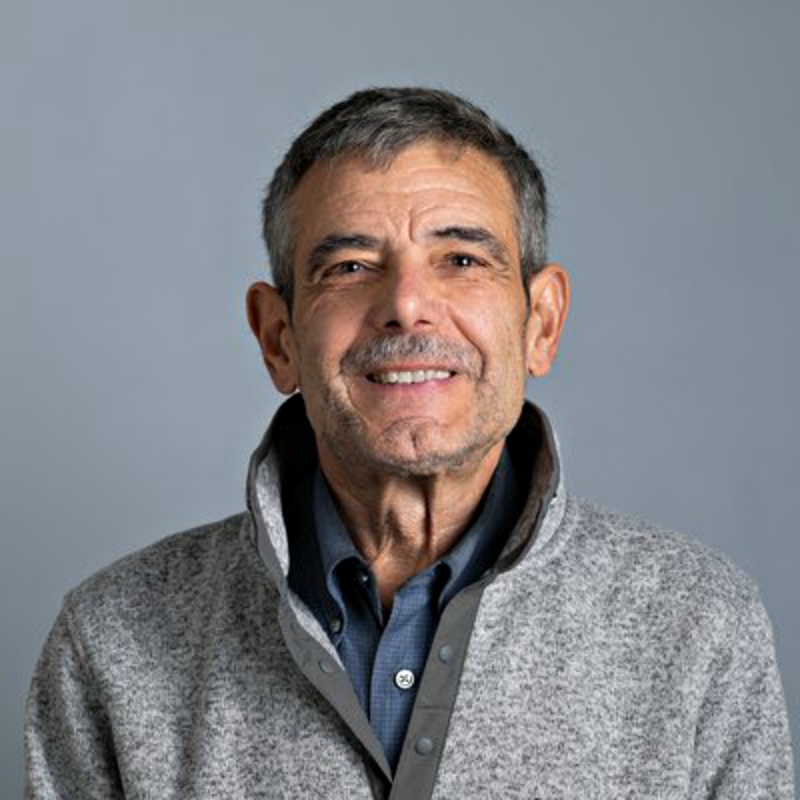 The Tab Syracuse documents student life at the university through memes.
As seen in the photos, Zubieta's syllabus is for the current semester's inorganic chemistry, which he teaches Tuesdays and Thursdays.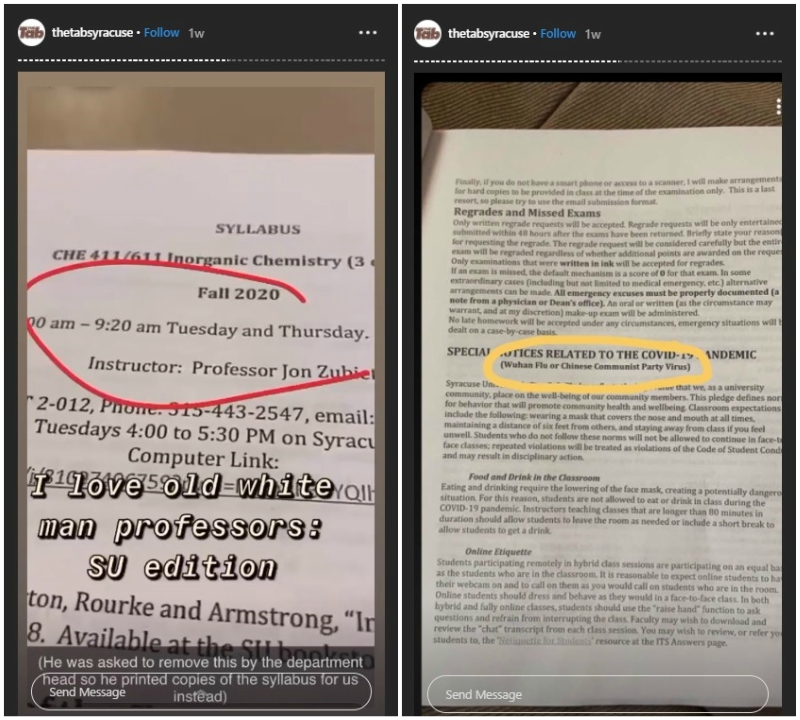 Zubieta's remarks immediately prompted calls for his termination. Taylor Krzeminski, a graduate student, urged others to report him to university officials.
"So Jon Zubieta, a 'distinguished' professor in the chemistry/biology departments, is calling COVID-19 the 'Wuhan Flu' and Chinese Communist Party Virus. Yikes … would be a shame if we all reported him to his superiors and wrote bias incident reports for engaging in racist behavior in the classroom," Krzeminski wrote.
A complaint was filed to the university's Office of Equal Opportunity, Inclusion and Resolution Services. Shortly after, Karin Ruhlandt, Dean of the College of Arts and Sciences, and John Liu, Interim Vice Chancellor and Provost, released a statement announcing that Zubieta has been put on administrative leave.
"The derogatory language used by a professor on his course syllabus is damaging to the learning environment for our students and offensive to Chinese, international and Asian-Americans everywhere who have experienced hate speech, rhetoric and actions since the pandemic began," the officials said without naming Zubieta. "We will not allow any member of our community to violate the University's commitment to a safe, inclusive and welcoming learning and living environment. Professors are expected to be especially mindful of these goals, as they are the individuals entrusted to cultivate productive, professional and supportive classrooms for our students. Syracuse University is committed to being an anti-racist community and will take swift action to confront bias and hate."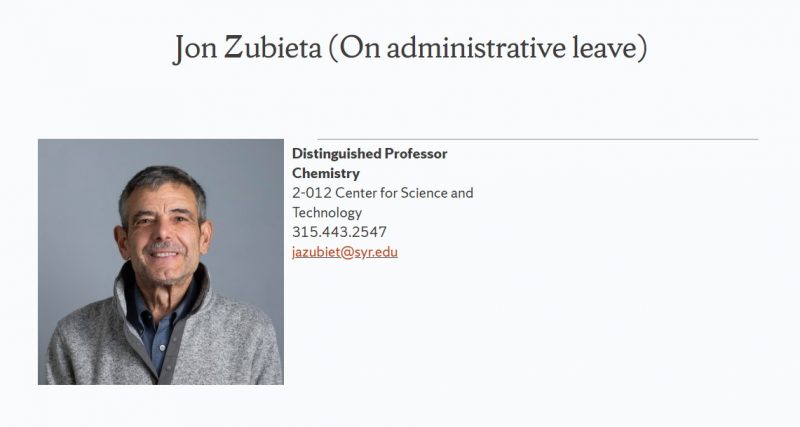 Zubieta's faculty profile has since been updated to indicate his on-leave status. The page includes his background information and highlights his research focus.
The professor appears to have received multiple accolades, including pre- and post-doctoral fellowships from the National Institutes of Health. He also became a Fellow of the Royal Society of Chemistry in 2009.
…Jon Zubieta who is a "distinguished professor" in Chemistry at Syracuse University for 17 years referred to COVID as the Wuhan Flu or Chinese Communist Party Virus in his syllabus 🤢 also sad to see students dismiss his actions and say, "it is what it is." pic.twitter.com/QnJ4WyqUgG

— zoe 🍥 (@zoeselesi) August 25, 2020
Aside from his syllabus, Zubieta also used the term "CCP virus" in an email to the students taking the subject. Zoe Selesi, an undergraduate student not in the class, shared it on Twitter.
It is understood that Zubieta will be out of the classroom until a full investigation is complete. The complaint against him will be addressed according to procedures set forth in the university's faculty manual.
Feature Images via Syracuse University (left) and The Tab Syracuse (right; screenshot)