A Swiss man who was recently hired for a new job found himself unemployed on his very first day after his employer discovered the questionable things he does on Twitter.
The man, a hardcore anime fan, goes by the name Melonpan (MeidocafeR) on the platform and shares things only adult otakus are supposed to see.
拭いて拭いてぇ〜♡ pic.twitter.com/wQHO9h2NIP

— Melonpan🔞スイス人の変態紳士 (@MeidocafeR) April 1, 2018
Melonpan's occupational saga began on April 19, when his former boss found his Twitter profile.
He said in a tweet translated by SoraNews24:
"My Twitter was discovered by my boss and now I'm in a pretty pickle. I thought there were lots of people who knew I was a pervert! I'm thus confronted with a challenge I've never faced before. Should I delete my account, repent, or look for a new job? A tough problem!"
ツイッターが上司にバレてしまって窮地に突入。変態に理解のある人だとばかり思っていたのに! 斯くして嘗てない程の難問に直面している。アカウントを削除するか、心を入れ替えるか、はたまた新しい仕事探すか。難問だ! pic.twitter.com/1IY9EOUyYi

— Melonpan🔞スイス人の変態紳士 (@MeidocafeR) April 19, 2018
The judgment arrived after two days and Melonpan was far from surprised. He thanked his Japanese fans — a legion, apparently — and vowed to follow the "path of the pervert."
"Thanks for your heartfelt words, everyone. They resonated in my chest! I've decided! Even if I'm jobless, I will follow the path of the pervert! Although I'm fully aware that uploading pictures and videos will tarnish my employer's (UBS) image, I can't bring myself to make this account private. Switzerland is a free perverted country!"
みんなの有り難い言葉、しかと胸に響いたよ!決めたよ!例え無職になろうとも変態道を貫く!ボクがうpしている写真や動画で、雇い主であるUBSのイメージが損なわれるのは承知しているけど、それでプライベートを変えなくてはならないのはどうしても納得が行かない。スイスは自由な変態国家である! pic.twitter.com/NWsTGby0nJ

— Melonpan🔞スイス人の変態紳士 (@MeidocafeR) April 21, 2018
Melonpan's revelation of his company, Union Bank of Switzerland (UBS), shocked many, but the story goes on.
By May 7, he revealed his new employer, courier service DHL.
Starting my new job at DHL. pic.twitter.com/gLaoT5IMqZ

— Melonpan🔞スイス人の変態紳士 (@MeidocafeR) May 7, 2018
However, it did not take long before complaints started pouring in.
"Due to a whirlwind of complaints, I got fired on the first day. I think I'll bravely return to UBS and apply to a department where people don't recognize me. It's difficult being a perverted gentleman, but I'll do my best!"
苦情の嵐の所為で、DHL入社一日目でもうクビにされた。 潔くUBSに戻って、顔が知られていない部にでも応募してみようと思う。 ロリ好きの変態紳士をやっていると色々と大変だけど、頑張る! pic.twitter.com/77kHrczHer

— Melonpan🔞スイス人の変態紳士 (@MeidocafeR) May 9, 2018
Netizens cheered him up:
"Japan will accept you."
"I'm rooting for you. Hang on!"
"You're not going to lose."
"I'd hire you in a heartbeat if I had authority there, that is frivolous and unfair."
"That is very sad, some people need to know what you do your life that doesn't affect the job, I don't know you but I know that you don't mix your personal life with your job. I hope you can find a job that can accept you. メロパン Fight!"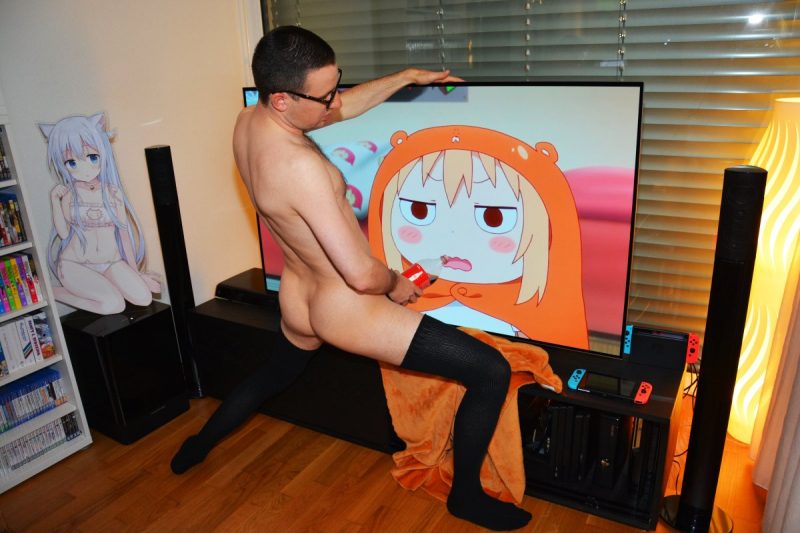 If anything, Melonpan happens to be a successful YouTuber, too, so feel free to check out what else he does there.
For starters, there's this:
Images via Twitter / MeidocafeR